The best way to have a stress-free family holiday is to make sure there are a wide variety of things to do at your destination.
This ensures that everyone will get to do something that interests them.
Plan your days in advance but be flexible if anyone's moods are off when the day begins.
Here are four places that guarantee a stress-free family holiday.
Rhodes, Greece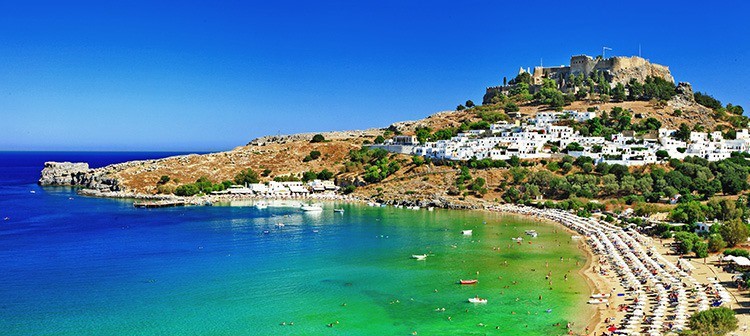 Rhodes is a beautiful island in Greece that is a great place for an active family to stay. You can rent your own villa with a private pool so you don't have to worry about the stress of staying in a hotel.
Rent a car to get around the island so that you don't have to rely on public transportation.
Drive to the east coast of Rhodes where you will find spectacular beaches like Ixia, Afandou and Ladiko.
Make sure you take the time to climb the rock footpath that goes up to the Acropolis of Lindos so that you can explore this stunning fortress that was built in 6th century BC.
There is a stunning view of the coastline at the top that is worth the steep climb. Make sure you indulge in the fabulous fresh seafood and goat dishes that Rhodes is known for.
There are also many beautiful wooded valleys to trek through to burn off all of the calories from the amazing food.
Before you leave Rhodes, don't forget to purchase some locally handmade ceramics. Not only are they beautiful, but they also make for a tremendous Greek souvenir, capturing the essence of the island's artistic culture.
---
Dubai, UAE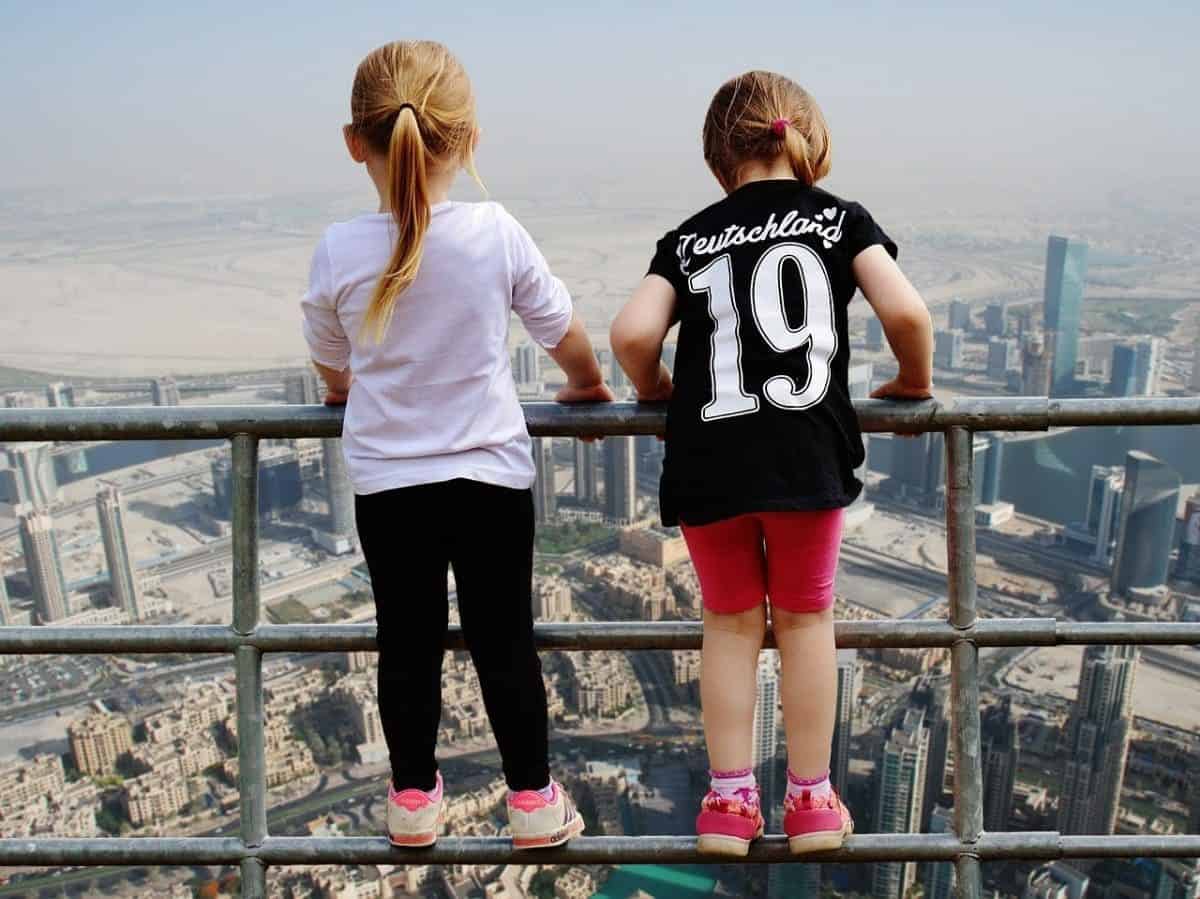 Dubai is a great place for a stress-free family holiday. This world class tourist destination offers many activities that will interest people of all ages, and a whole variety of child-friendly hotels. Head out on a cruise of the harbor and you can see the man-made islands and the engineering feats that have been accomplished here. Go on a safari in the desert and you can see animals like wild camels, onyx, and gazelles and then have a picnic lunch.
There are 60 malls to explore and you can pick up a wide variety of goods. Head to Mall of the Emirates and visit Ski Dubai where you can hang out with penguins and get in a few ski runs. Spend a day at Aquaventure Waterpark and the whole family will have a blast. Head over to Burj Khalifa and watch the amazing show of the Dubai fountain that has synchronized the water and the lights to perform to music. Read more about the best time to visit Dubai.
The Algarve, Portugal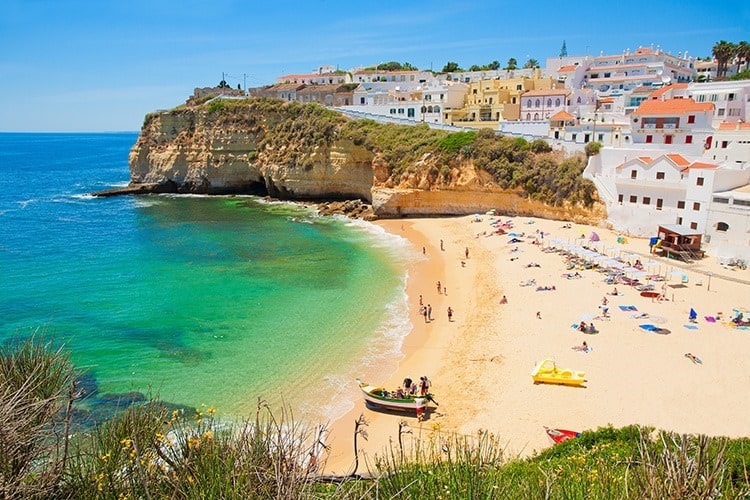 The Algarve in southern Portugal is a great place for a family vacation. The weather is always fabulous and there are lots of things for people to do. Stay in the town of Tavira where there are lots of great accommodations available. Charter a boat and spend a day out on the water exploring the coast. The beaches of Salema and Praia da Marinha are great for people of all ages and they are protected from the winds. Do some research beforehand and find out if there are any festivals going on before you arrive.
Gran Canaria, Spain
Spain is one of the best places for family holidays in Europe. The atmosphere is very laid-back and the locals are friendly.
The Canary Islands are located in the Atlantic Ocean off the coast of Morocco and Gran Canaria is the third largest island of the group. The public transport on the island is very efficient, so you'll be able to explore without renting a car.
It is worth bearing in mind however that if you are arriving in Gran Canaria late at night, you might prefer to get a taxi to your accommodation, especially if you have young children.
Getting a taxi can be expensive, but if you arrange a private transfer in advance you can rest assured that everything is pre-arranged and pre-paid for so your holiday can get off to a stress-free start.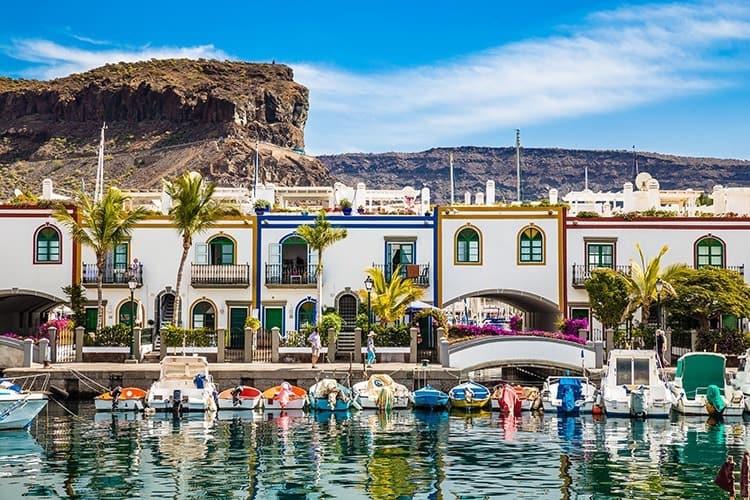 There are lots of things for people of all ages to do. You can go for a ride on a camel on the Maspalomas Dunes. You can view the amazing volcano of the Bandama Caldera. Head to the relaxing beaches of Playa del Inglés and Las Canteras Beach where you can go snorkelling or simply relax on the beach.
Take the family trekking in Tejeda in the central region of the island that is mountainous. Spend a day at Aqualand Water Park where people of all ages will enjoy themselves.
Leave us a Comment:
Do you have any destinations that you found to be more 'stress-free' in comparison to others?