Nothing beats the freedom of campervan travel, and staying at a campsite can truly be a delight for the whole family.
Your kids learn from watching you, so if you present camping to be the exciting adventure that it is, they'll adopt that mindset too.
Your first campervan trip can feel a little daunting, so here are our top tips for staying at campsites with your children.
5 Tips for Staying at Campsites With Your Kids
Here are our five tips for making your family stay at the camping sites with your kids that much easier:
1. Arrive early
The biggest tip you get for your first campervan trip is to arrive early at the campsite, ensuring you arrive before the sunsets.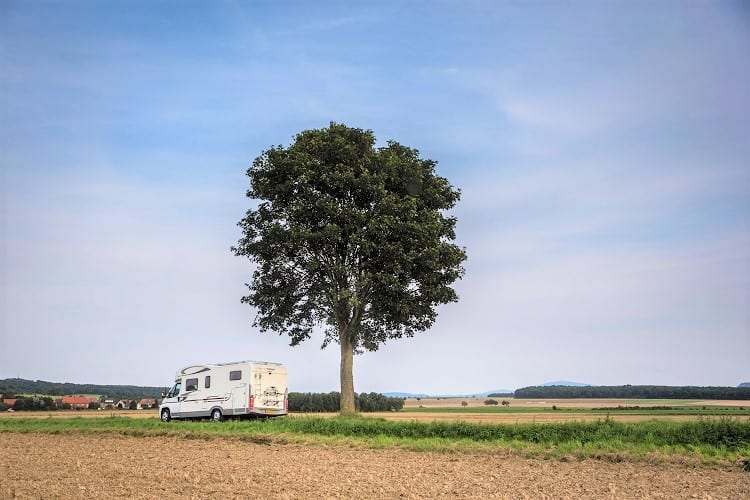 This rings even more true when traveling with children and here's why. Pitching for the first time can be difficult, as you're not sure which cables go where or what cupboard houses the bedding and so forth.
This is made far more difficult when working with limited lighting, as you first need to connect your van to power! So save yourself a lot of trouble by arriving early at the campsite. This also helps your children to settle into the campervan and get used to the campsite.
Without this time, they might feel a bit afraid at night and miss home. Even better is to arrive early enough that you can take your kids on a tour of the campsite and scope the place together after setting up.
2. Set ground rules
While you're doing this tour, it may be a good moment to set the ground rules.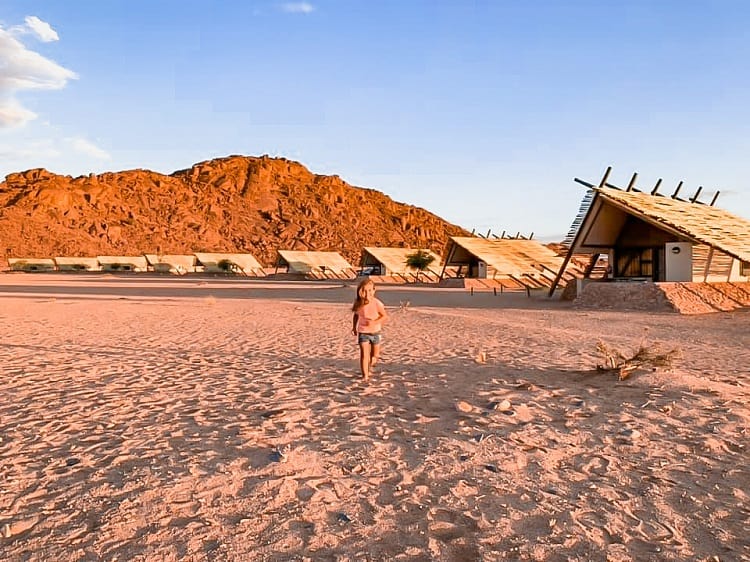 Staying in a campervan and at a campsite is so much fun, and rules shouldn't detract from that. But you want to know that your kids will stay safe, so you can also enjoy yourself with peace of mind.
So explain where they are allowed to go, who they should talk to if they're lost and who they need to inform before leaving the campervan.
PS: The pic above was taken in a coolest campsite in Sossusvlei in Namibia.
3. Plan ahead
Failure to plan is planning to fail! How many times have you heard that? When it comes to camping with kids, this is the motto to live by.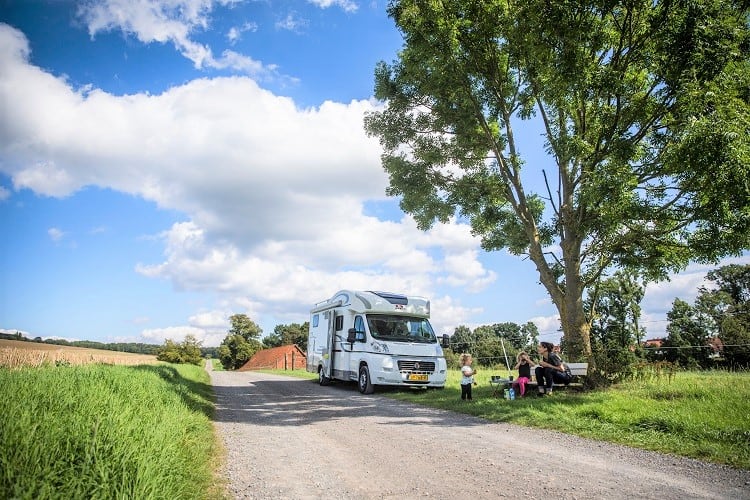 You want your kids to feel at home in the campervan, so be sure to bring plenty of familiar objects for them.
This could be their bedding from home, specific toys, or even their plates or cups. Small items will allow them to settle quickly into camping and feel at home.
Also, make sure that when you're choosing your campervan hire, you consider getting the right size for your family and one suited to your needs.
Planning ahead also helps to make the driving aspect more enjoyable. Having plenty of activities for them, including ones they can do on their own, will ensure that car rides become fun rather than a chore.
Pack plenty of snacks and choose these over bigger meals, as this keeps them distracted a bit longer and reduces the chance of car sickness. And we also advise having a backup option in terms of snacks and entertainment.
Save their favorite treat for the last part of the drive when they're getting impatient. And never underestimate the power of a charged phone or iPad, so they can watch a movie or play a game.
They're going to spend so much time outdoors at the campsite, so a little screen time in the car could be worth it.
4. Encourage activities
A campsite is a hard place to be bored at, as there is simply so much to do!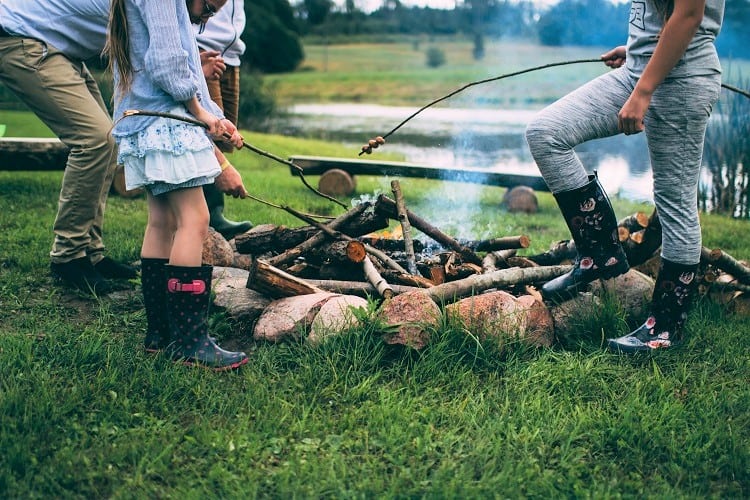 When choosing a campsite, you could choose one with a swimming pool, playground or games room. Or you can go to a simpler campsite, but bring your own activities. (Here is a list of the best camping gifts for kids – a sure way to add some fun into the experience).
We always recommend bringing a ball and frisbee, as this can already give them hours of fun and make a great activity with other children. But it's nice to make camping special by getting them involved with nature.
Plan a nature scavenger hunt, where they have to run around and find a list of items. For example, our list included 'something yellow', 'the biggest stick' and "a flat rock". This lets them get their hands dirty whilst also enjoying the beautiful outdoors.
Make sure you also consider rainy days, as these are sadly a realistic possibility! But rainy days can be fun in a campervan, as long as you plan for them.
We recommend bringing a Travel Journal for Kids, board games, colouring books and puzzles. The hours will fly by, and nothing suits a rainy day more than a hot chocolate in the comfort of your campervan.
5. Introduce yourself
Campsites are a great place to meet other families and travellers, so make sure you take a moment to introduce yourself to your 'neighbours'.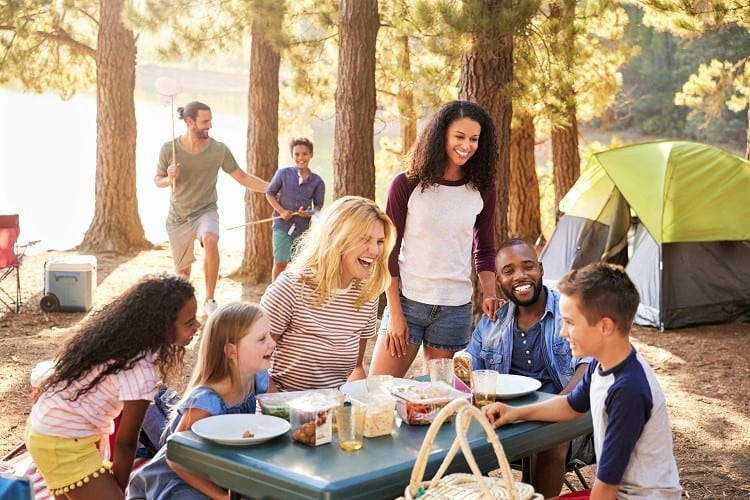 You never know who you'll meet, and they can also keep an eye out for you as well. This will also encourage your children to do the same, setting a great example.
Making friends is part of the camping experience for children, so give them the nudge they need to do this. But most of all, just make sure that you enjoy your holiday!
Camping can be relaxing, especially in the comforts of a campervan. So sit back and cherish this time as a family, away from the bustle of daily life or a busy city. Make camping a treat for the whole family.