Looking for an ideal romantic getaway for your honeymoon? Congratulations, because your search ends here!
The South Pacific is a hotspot among couples with its crystal clear waters, stunning coral reefs, and soft sandy beaches. A few weeks back, we visited one of its beautiful islands, Fiji, for some private R&R, and we were not disappointed.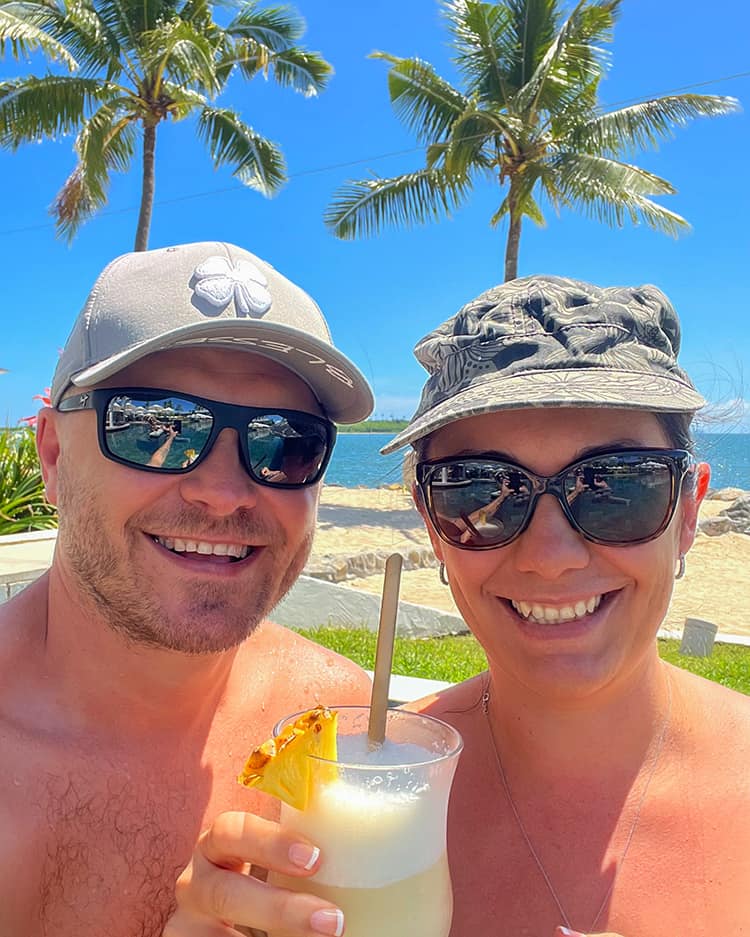 So, in this guide, we'll be reviewing the Sofitel Fiji Resort and Spa and its adults-only Waitui Beach Club.
We've also included a few sections on what to do and where to eat at this lovers' paradise!
How To Get To The Sofitel Fiji Resort And Spa
1. From Denarau Port
You can reach the resort from Denarau Port by bus, car, or taxi. Taxis and buses usually charge between $15-17, depending on your location.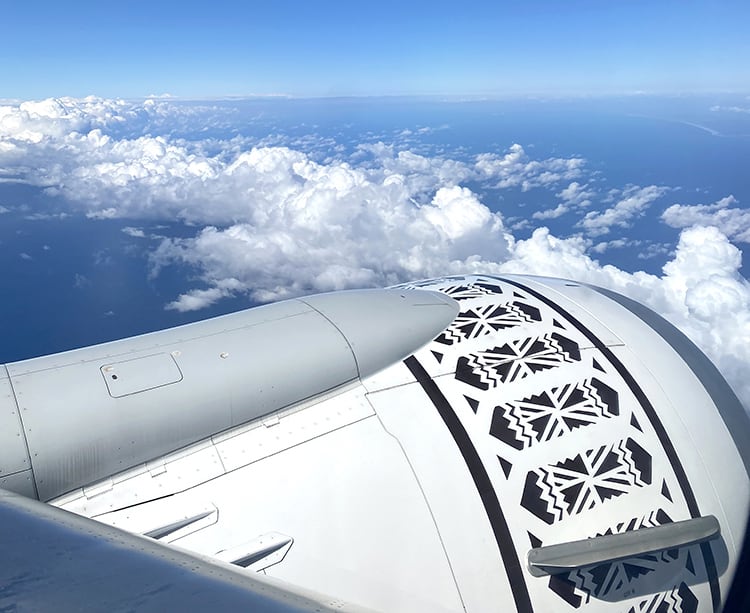 However, we were initially at the Tropica Island Resort on Manolo Island. From there we boarded the South Sea Cruises ferry to Denarau Port and then took a shuttle bus directly to the resort.
2. From Nadi Airport
Since the Sofitel Fiji Resort and Spa is located just 14.2 km away from Nadi Airport, commuting is not a hassle.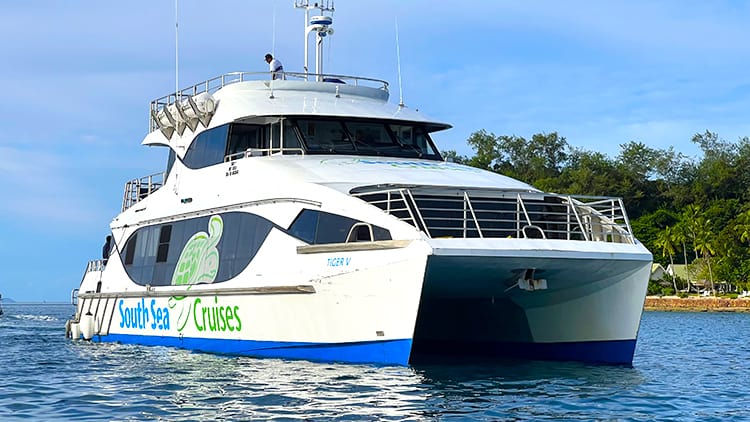 You can get to the resort by bus, car, taxi, or town car, and the commute will take approximately 17 minutes. However, the fastest way to reach the resort is by hopping on a shuttle bus for just $13.
Sofitel Fiji Resort and Spa | Waitui Beach Club and Room Review
The private beachfront location of the Sofitel Fiji Resort and Spa is what attracted us in the first place. But apart from serving as a tranquil escape, the resort lived up to the hype in many aspects.
Waitui Beach Club Room | Room 322
We go on vacations to relax and unwind, so comfort and convenience are the most important factors for us when reviewing a hotel or resort.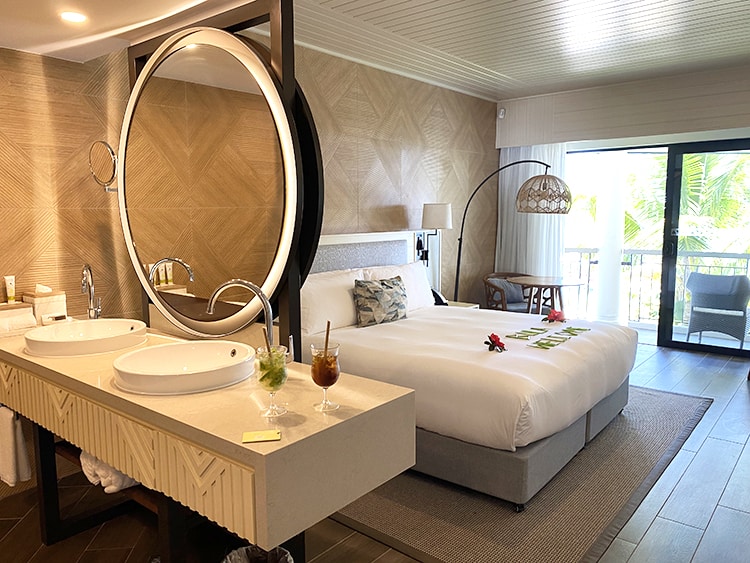 Thankfully, the Waitui Beach Club checked all the boxes for a comfortable stay, and we can't wait to get back for another tropical holiday.
First off, the Waitui Beach Club is an adults-only area that combines comfort, luxury, and style. Right from the refreshing welcome drink to the hearty meals, this is the spot where all your summer dreams come true!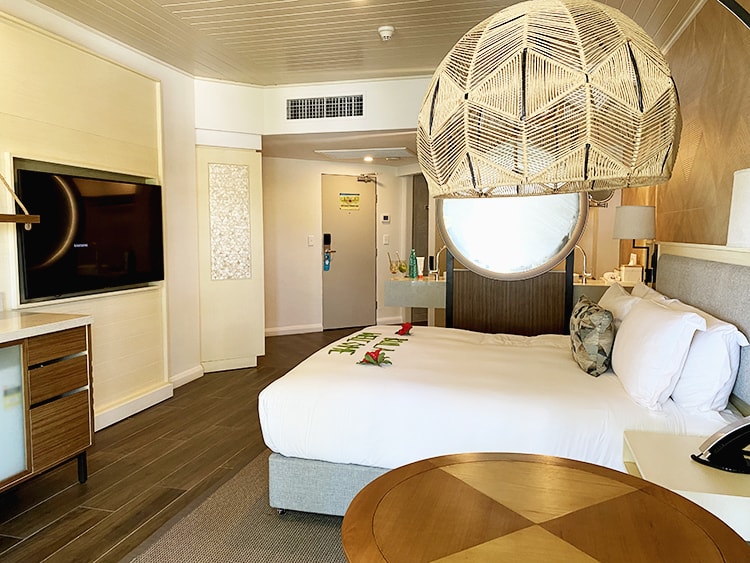 We stayed for two nights at the Luxury Waitui King Room and loved every bit of it.
A comfortable king-sized bed and a large TV adorned the clean, cozy, well-lit room. The "His" and "Hers" sinks were a quirky addition to the bathroom.
Moreover, guests will appreciate the free WiFi connection, the regularly restocked mini-bar, and the sunset view from the balcony.
Waitui Beach Club Access Review
If you want to make the most of your stay here, we highly recommend getting the Waitui Beach Club Access.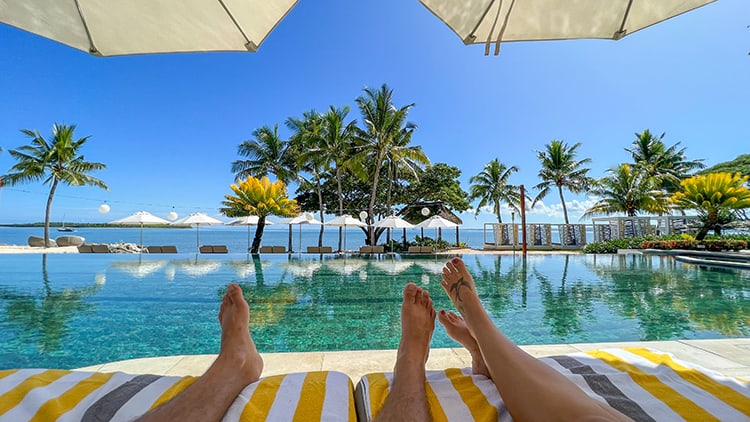 With this package, you get to stay at the swankiest spot of the resort, wherein you can swim, sunbathe, dine, and gulp it all down with a glass of rosé.
Here's a list of the Waitui Beach Club inclusions:
A Beach Club room with a sea view
Breakfast buffet at the Lagoon restaurant/ private breakfast at the beach
Roving refreshments during the day
Free access to pools with poolside drinks and service
Free cocktails with canapés in the evening
Nightly entertainment
Waitui Beach Club Amenities
Here are some of the luxury and comfort amenities to try out whilst at the Waitui Beach Club:
1. Infinity & Lagoon Pool
Thanks to the club inclusions, we were able to use the Infinity pool and the lap pool whenever we wanted.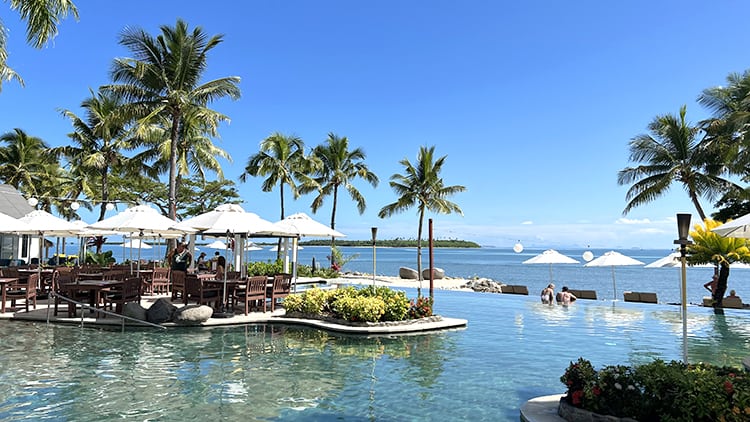 Not to forget the prompt poolside service that offered us drinks and snacks every now and then. In fact, we think the staff was quite attentive and friendly.
Apart from the beautiful beach cabanas, there were plenty of sun loungers around the pool, allowing one to catch a breath in-between swims.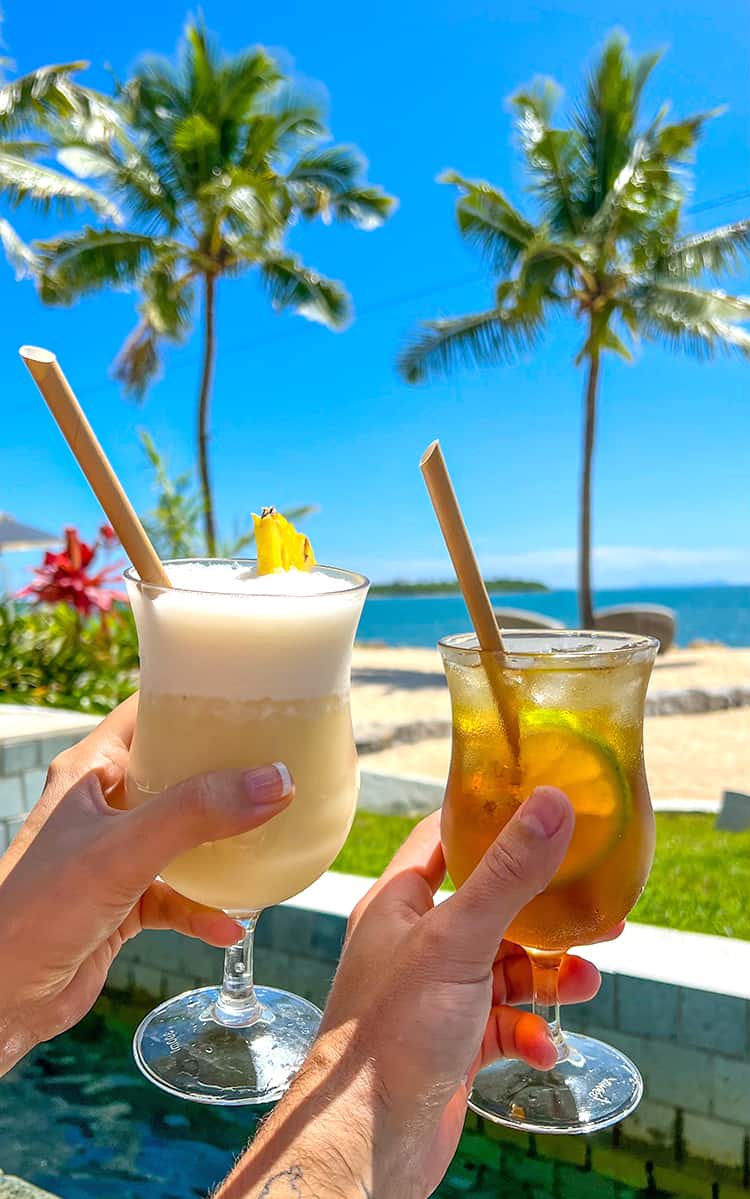 There is a pool swim-up bar and restaurant, too, wherein you can enjoy some scrumptious tidbits and drinks with friends.
2. Beach Cabanas and More
As already mentioned before, we couldn't get enough of the cabanas as we spent most of our time there.
Especially when the sun is too harsh to go for a swim, the beach cabanas serve as the ideal spot to chillax with a few drinks while listening to the ocean waves!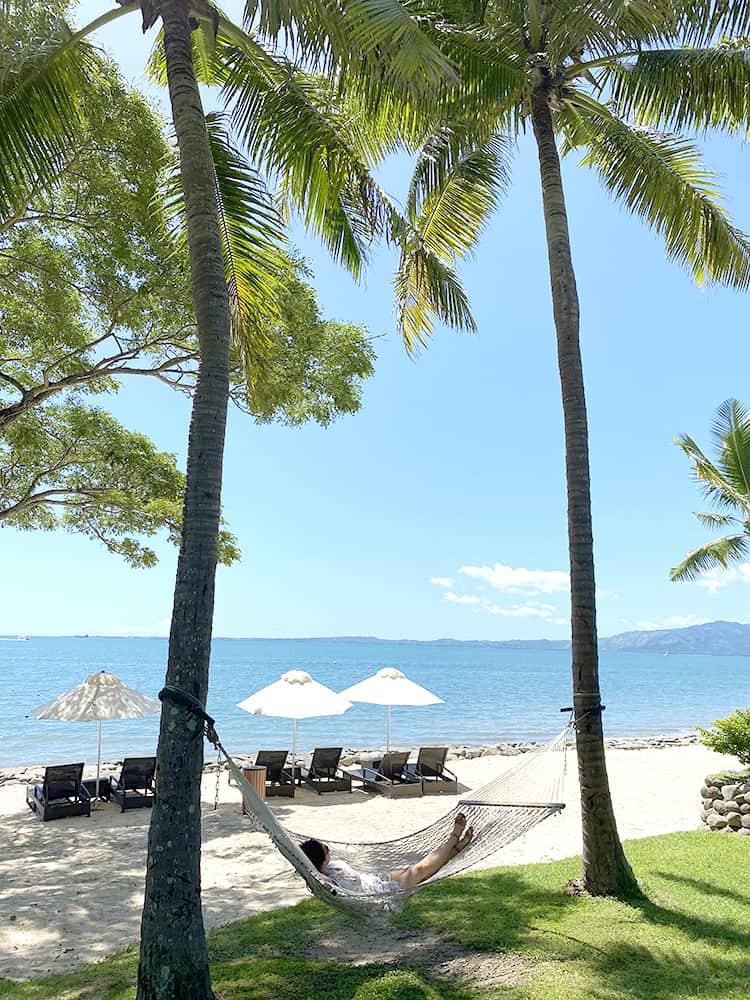 Here, too, we enjoyed 5-star service with all the inclusions. We really liked how the staff members were attentive enough to serve us food and drinks whenever required but never intrusive.
Note that you can only get the Beach Club Access if you opt for the Waitui or Waitui Plus accommodation.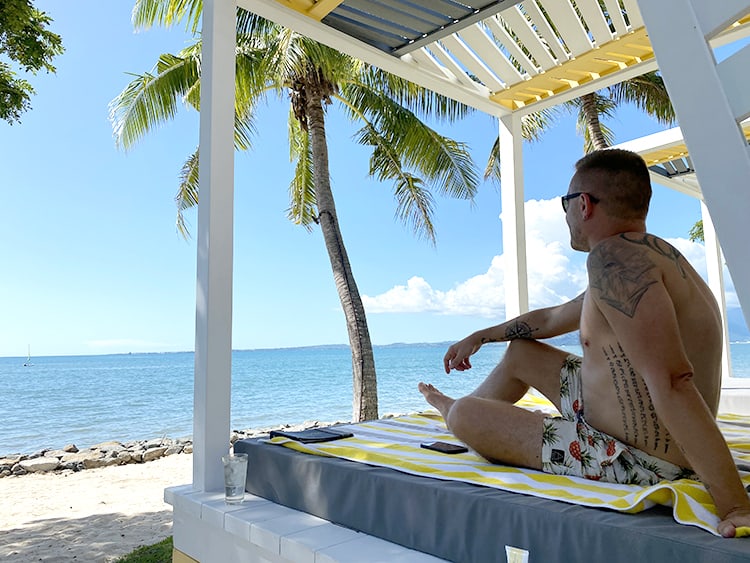 Purchasing some inclusive packages may also allow access to the Beach Club. However, availability is not guaranteed on day passes.
Where To Eat at the Sofitel Fiji
Although there are a few more choices of where to eat whilst at the Sofitel, here are the ones that we tried out:
1. Waitui Bar and Grill
The menu offers delicacies that are sure to satisfy any palate. However, we think that this particular restaurant offers a better variety for non-vegetarians.
You get a wide range of meat and seafood to choose from, all of which are sourced locally and from the neighboring islands.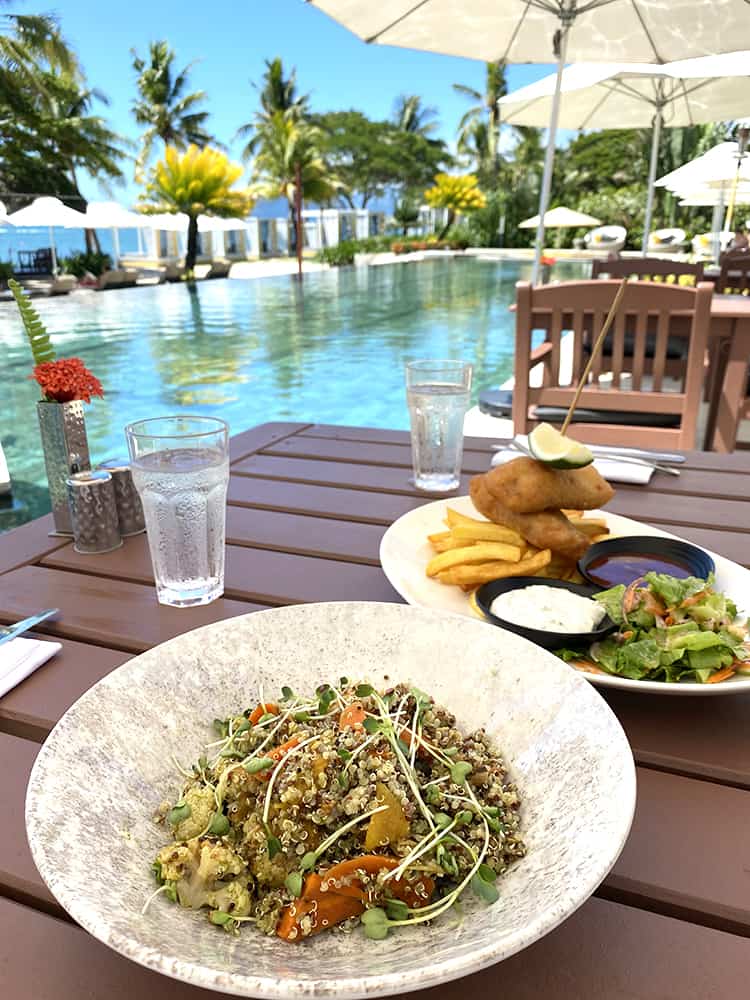 2. Solis Restaurant
We couldn't resist the vegetarian risotto at Solis. Every meal is cooked to perfection using fresh, local produce, and the delectable taste proves that.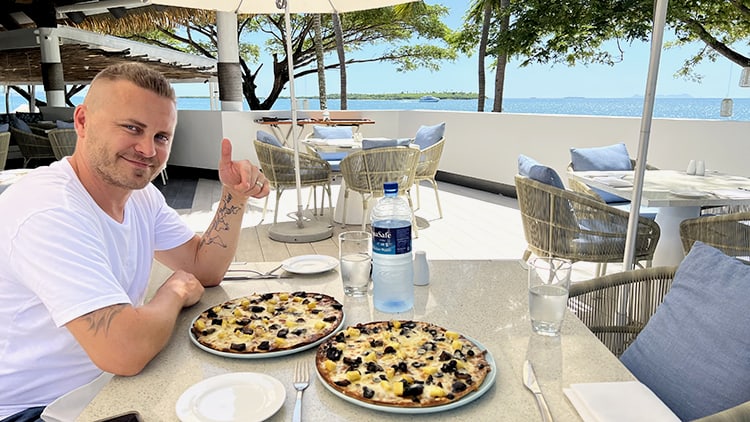 Apart from the main dish (delicious risotto), the great selection of sides and desserts kept us satisfied till the last bite!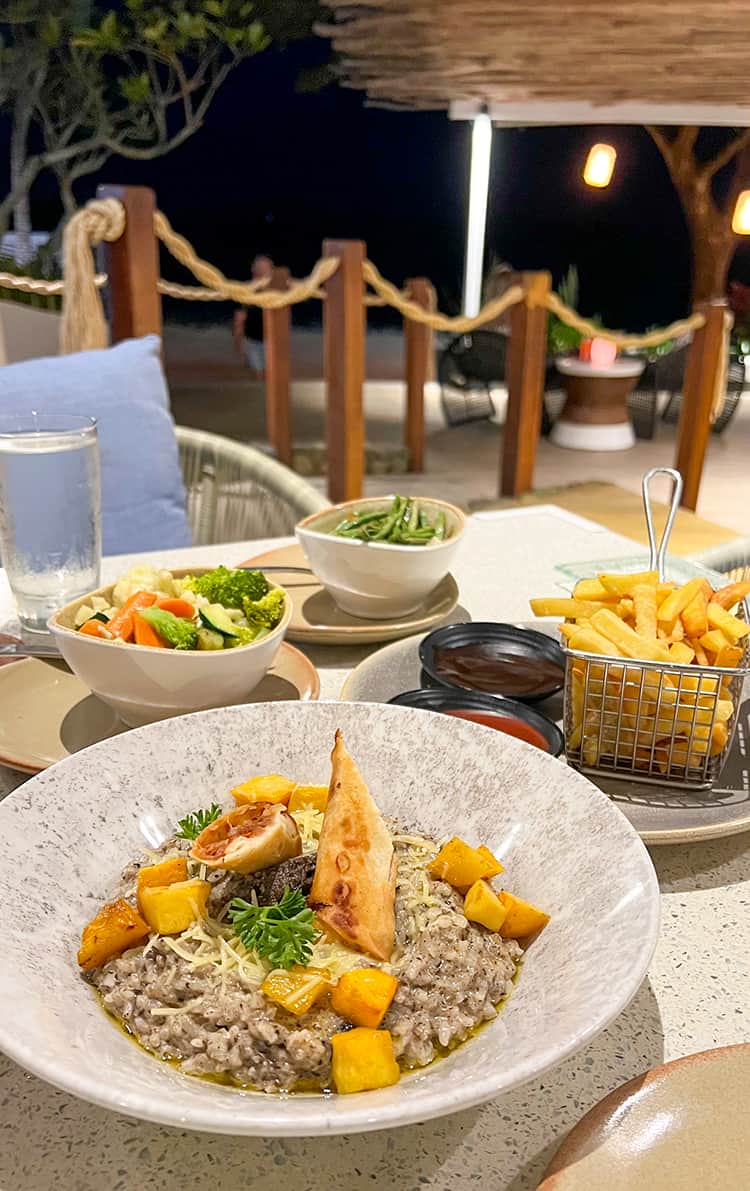 Our Likes and Dislikes
Please note that these are our personal opinions and may differ from others.
Our Likes
Here are the things that we loved about the Sofitel's Waitui Beach Club and the room:
The 5star welcome with a smile, easy check-in, and a welcome choice of a drink (cocktails here)
Super friendly and accommodating service
Clean, well-equipped room with all the standard necessities, and a good (partially abstracted with pal trees) view
Minibar is included and restocked daily
All of the inclusions at the Waitui Beach Club Access, are simply awesome!!
Beach-side cabanas
Bloody awesome cocktails!!
Really great food!!
Beach-side restaurants and palm trees
Great pool with plenty of sunlounger options, seats, and cabanas (yes, again with the cabanas)
Great choice of activities from the Sofitel
Access to all of the restaurants, such as the Solis (yum!!)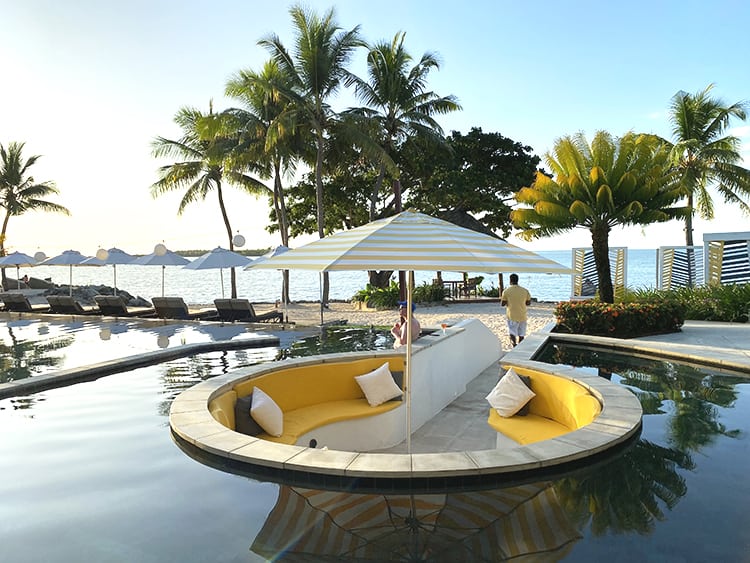 Laundry service included here, same-day return, washed and ironed
For parents: a Kids club
Availability of a Fiji Airways desk at the resort for easy checking in bags and get your boarding pass at the resort/transfer to the airport without a prolonged wait at the airport and an annoying early wake-up… simply awesome!!
Our Dislikes
Here are the things that we personally did not like
There was a slight deodorant/sanitizing smell coming through the air conditioning, we thought it was due to the COVID.
Other Things About The Sofitel Fiji Resort And Spa For Families with Kids
Here is a list of things to do and availabilities in the resort:
Niu Beach Club for kids
Main Pool
Journal Lounge
Spa and a Salon
Fitness center
Republik Night Club
Water sports including jet skis, private boat tours, parasailing, scuba diving, and more
Teen Zone and more
Final Verdict
As you can probably tell by now, our stay at the Sofitel Fiji Resort and Spa was no less than a dream come true, and we bet any couple will feel the same.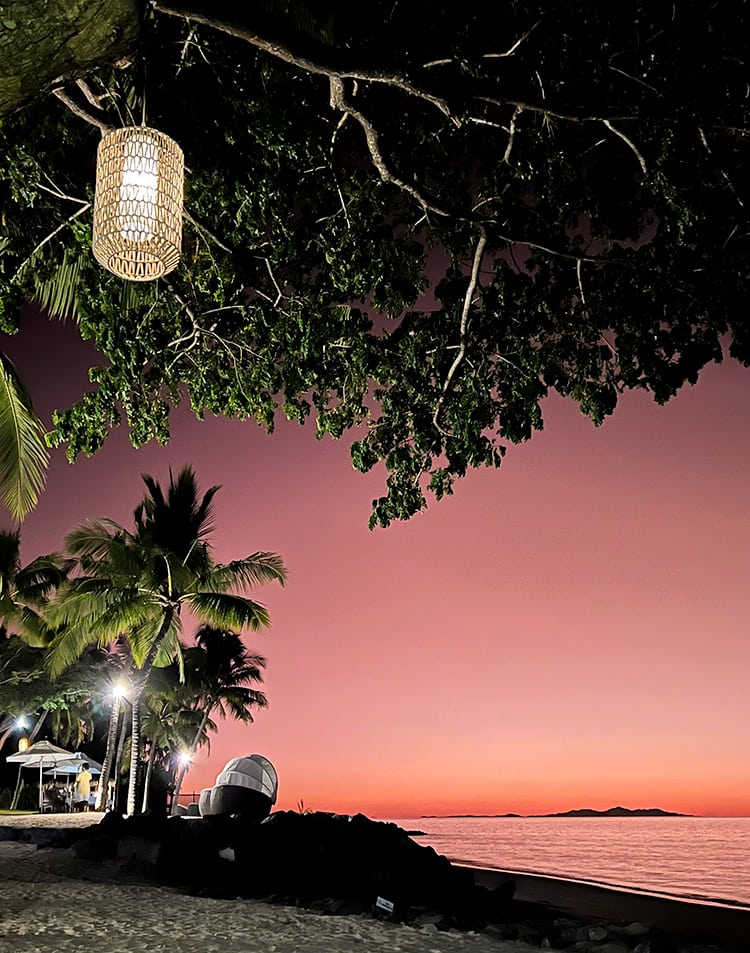 Although our stay here was short, we couldn't point a finger at any significant drawback. If we had to nitpick, we'd say that the prices are too expensive. But considering the Beach Club inclusions, the clean and well-supplied room, and the friendly staff, the extra bucks were worth it!
Additional Reading About Fiji
Are interested in where else to go and stay in Fiji? Here are some of our other articles: