Are you looking to sneak a short getaway in during the Christmas period?
Or maybe you are hoping to grab just a few days of time for yourself over the holidays as an escape from the hustle and bustle of the seasonal excitement?
Whether you are in the mood for a little winter sun on a quick weekend cruise or something wonderfully traditional like a German Christmas market or a snowy Scandanavian adventure, a short adventure over the holidays is a great idea.
And while it might seem like a fool's errand to try and have a vacation during the busiest time of the year, a Christmas getaway is totally achievable, even if you only have a few days!
So if you are looking for something different this year or just need a little time away, think about a quick travel adventure during the holidays.
Short Breaks that are Perfect for the Holidays
If you are savvy with your time and plan carefully, a mid-holiday getaway can be a breeze! Here are some of the best short adventures you can have over the holiday season.
1. Christmas Markets
A European Christmas market is one of the most traditional Christmas experiences to have.
Charming, atmospheric, and brimming with cheer, there's nothing quite like a glass of gluhwein and a slice of Christmas cake to get you in the mood.
Traditional Christmas markets are dotted around the cities of Europe, but Germany is the home of the very best. From Dresden to Berlin, a weekend city break to Germany in December is ideal for a quick getaway
2. Skiing
If you are feeling a little more daring, why not dash off for a weekend ski trip?
Many resorts all over the world offer short, two or three-day packages that are absolutely perfect for a short holiday escape.
Just pack up your ski gear, breathe in the crisp mountain air, and hit the slopes for the ultimate adrenaline-fueled getaway.
3. City Breaks
If you've only got a few days to play with a city break is one of the best ways to get the most out of your trip.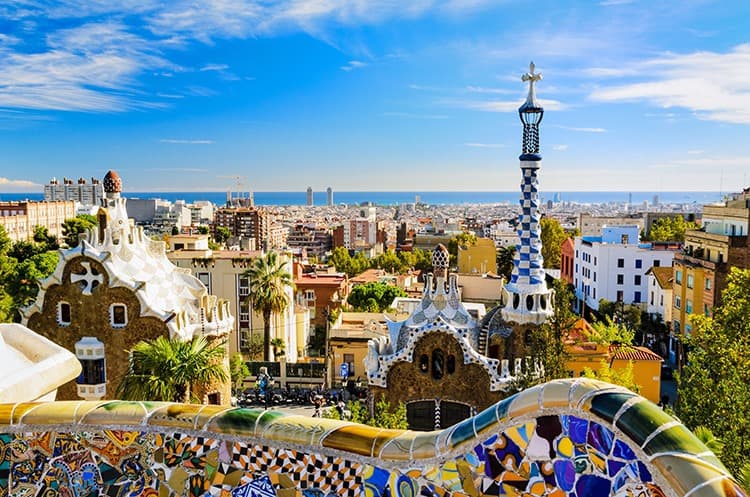 With everything you want to see and do within walking distance, plus amazing bars and restaurants around the corner from your hotel, a trip to one of the cities you've been longing to visit could be just the thing this Christmas.
4. Beach Holidays
Short breaks during the festive season don't all have to be icy cold, either!
Why not escape the cold and head south, to Mexico or the Caribbean, and soak up some winter sun with an exotic holiday beach vacation?
Places like Cancun, the Bahamas, or even Florida get great weather all year round, and a few days soaking up some rays can really make your festive season shine!
All-inclusive resorts are the perfect vacation option for families looking to get away and relax.
Not only can you enjoy all the amenities of a luxury resort, but also you also don't have to worry about any hidden expenses like food or activities.
Mexico's all-inclusive resorts provide families with an even better value, as they offer great discounts on meals and access to many of the country's popular attractions.
Final Thoughts
No matter how few days you have to travel, a quick holiday getaway is totally achievable.
There's a world of festive travel adventures out there waiting to be explored, so start planning your own seasonal adventure now!
''If happiness is the goal – and it should be, then adventures should be a top priority.''

Richard Branson
Check out our favorite and popular adventure awaits quotes and travel quotes here.