The idea of traveling with kids might fill you with different emotions. Some of you may love the idea of globe-trotting with your nearest and dearest. Some of you might have chills going down your spine at the thought.
In 2015, we decided to embark on a life dedicated to travel. That is why we have created our Wanderlust Storytellers family travel blog and we haven't looked back since.
---
Pros And Cons Of Travel With Kids Long Term
Family travel is great fun! At times, it can be challenging and there can be a few bumps in the road, but that's life anyway. And, we feel that the rewards are worth it.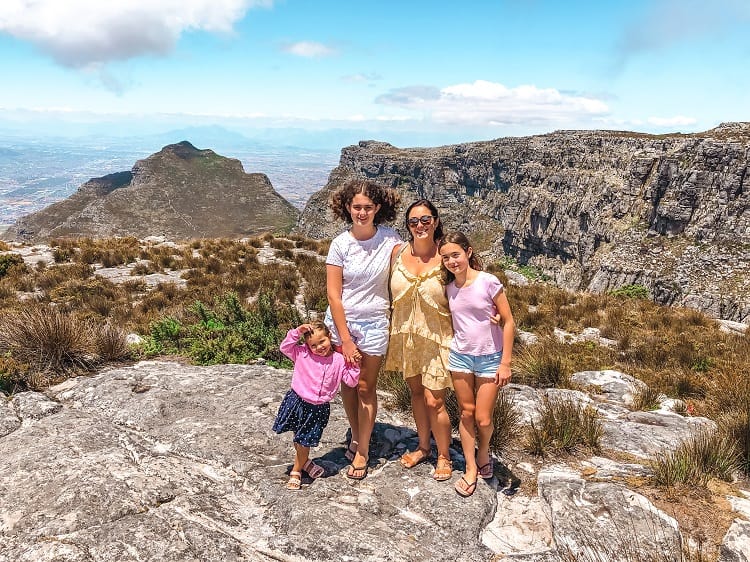 That being said, it's important you know the ups and downs of family travel before you take the plunge. To help you decide, we've outlined some of the pros and cons of traveling with kids long term.
---
Pros Of Traveling With Kids
There are so many benefits to exploring the world with your children. First, let's take a look at the upside.
1. Quality Family Time
The rat race is hectic. Parents have a lot of balls to juggle. From work commitments to doing the school run, life is BUSY.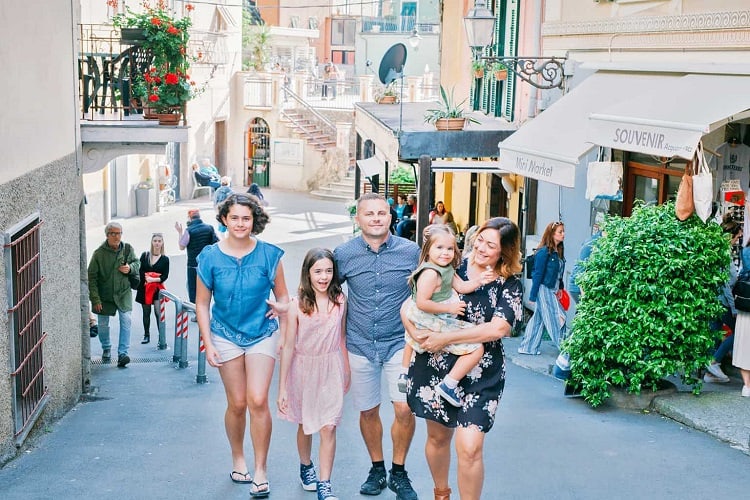 With all this going on, it can be tough to take the time to spend one-on-one time with your kids. And when you do make time, you may struggle to be present as stress creeps in.
A major pro of traveling as a family is that you can experience the world and connect with your kids without external distractions.
---
2. Making Lasting Memories
Dust off the family albums because you'll get tons of snapshots to fill those pages. As humans, the things that stick with us most are our memories. Not our belongings, but the moments we have shared together, the laughs and the smiles.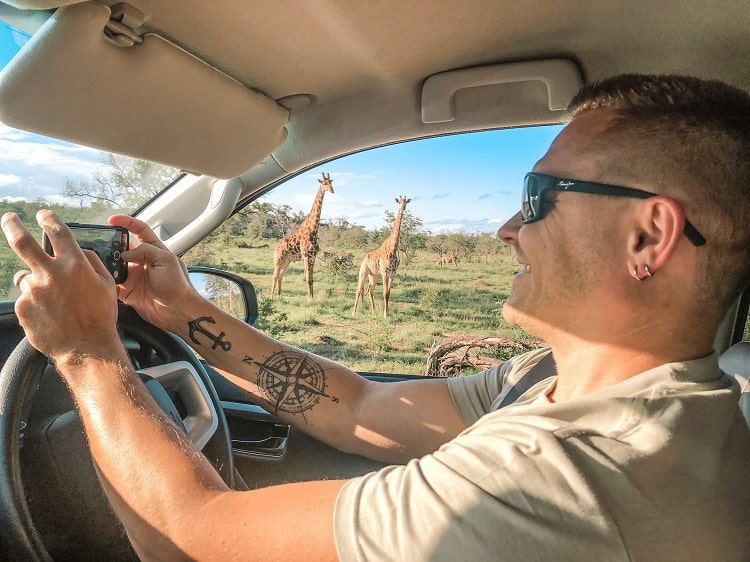 Family travel experiences are a wonderful way to create long-lasting memories with your kids. We have such incredible memories of our children excitedly spotting animals on safari while traveling in South Africa.
And, so many other special moments from the places we've visited on our family trips.
We share these stories over and over again. And each time we do, we reconnect and relive the moments. It's magical.
---
3. Experiencing Destinations Together
Travel is a great way of encouraging open-mindedness. You'll learn more about the world by exploring it as a family than you would in a classroom.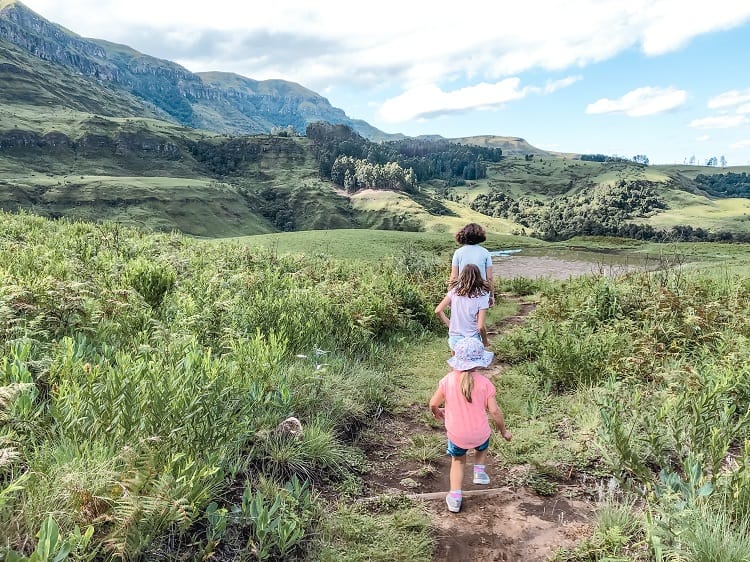 Discovering destinations together helps us to understand more about culture, history, and life in general. In an enjoyable and enriching way.
Travel can inspire kids to tap into their curiosity and to embrace new adventures and challenges.
If you're looking at taking your kids out of school to travel, homeschooling while on the road is a good option.
---
4. Doing Extraordinary Things
The hum-drum of everyday life might feel like you're on a hamster wheel with your kids. Doing the same things, seeing the same people.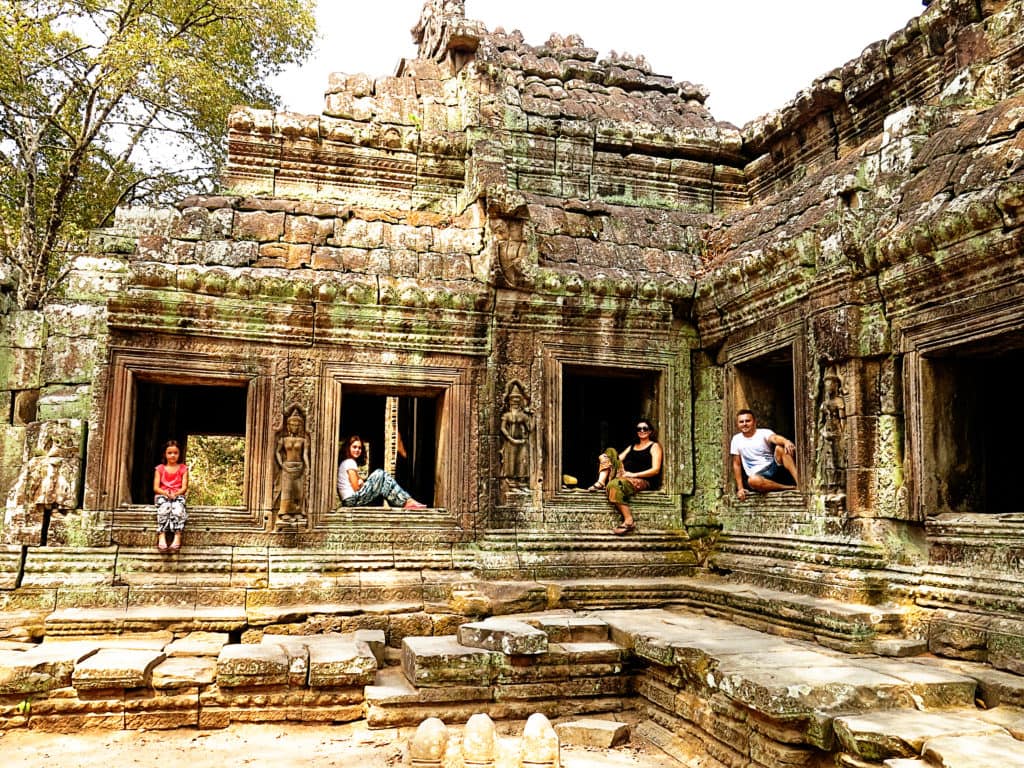 Although there is nothing wrong with routine, new adventures and surprises are thrilling and fulfilling.
We found ourselves doing a number of unique things on our trip to Cambodia. We explored ancient temples, met some interesting local characters, and chilled out in hammocks in the ocean at Koh Rong Samloem.
How many families can say that they've done that?
---
Cons Of Traveling With Kids
We've taken a look at the positives in the pros and cons of traveling with family long term. Now, let's take a look at the downside.
1. Fighting Boredom
Depending on the ages of your kids, boredom can be a problem. Going on a family vacation with an infant is a bit easier. Babies sleep a lot and don't have the same need for interaction as older children.
Also, keep in mind that your kids' needs for stimulation will differ.
There are ways of preventing boredom from setting in. Make a good plan for each day of your trip so there are not too many periods of idle time.
Another idea is to have them pack their own little backpack of fun. Tell them to fill it with things like pens, pencils, books, or even some fun and educational kids' tablets. In that case, they have something to pull out if they get restless.

Tip: You might be interested in checking out the current price for the Fire HD 10 Kids Edition Tablet 2-Pack here.
---
2. Limited Activities
The reality is that going on family vacations with kids and babies is a completely different experience than when you travel as a couple. Some activities become almost impossible with kids in tow.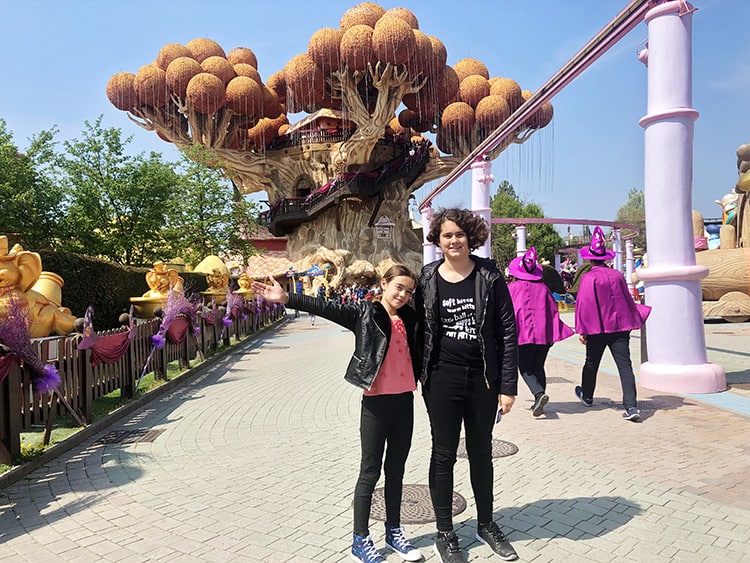 For instance, if you're a huge fan of rock climbing or long bike rides, these would need to take a backseat. At least until your kids are old enough to try them safely.
Evening carnivals and all-night parties will also have to go. Unless you're willing to take turns childminding with your partner.
A way to get around this is to adapt. Take joy in discovering new family-friendly activities together.
---
3. Lots of Luggage
It's true. You will need to carry around lots of luggage if you're traveling with kids long term. Especially young children. Buggies, toys, nappies, food…the list is endless.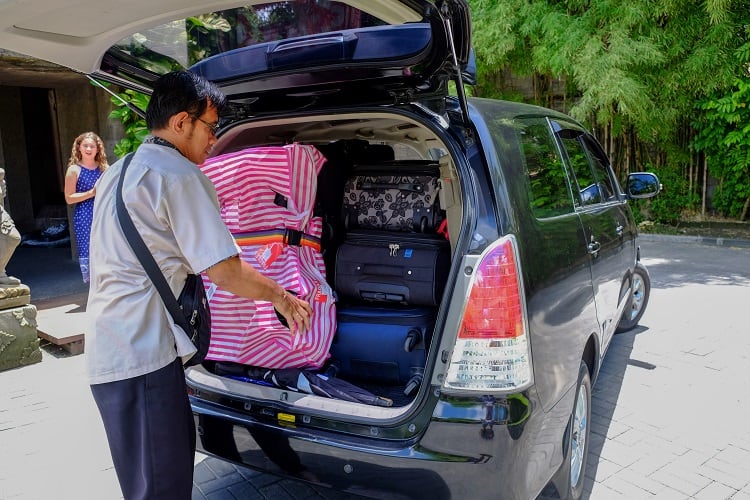 To get around this challenge, we suggest being smart with your luggage choices. Do you really need that bodyboard or twelfth pair of socks?
Chances are that your kids don't need as many toys as you think. The holiday itself will be a stimulating and fun experience anyway.
---
4. Always Together
One of the main driving forces for why you would want to travel with your family can also be a downside. There is such a thing as too much quality time.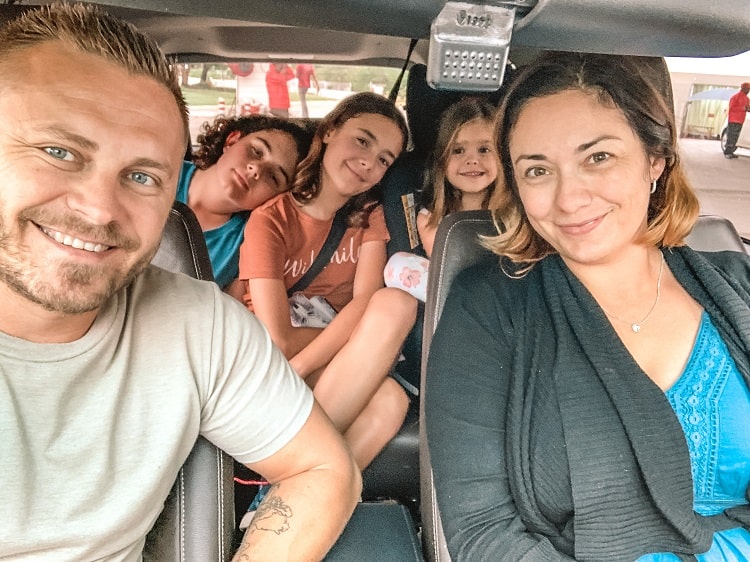 And sometimes, you might just want some alone time with your partner – adult time.
There are ways around this. If you notice it's getting a bit too much, you can give each person in the family some time to do their own thing. Camping grounds are an ideal place for some recharge time as your family can spread out a bit.
---
Final Thoughts on Travel With Kids Long Term
Traveling with family is a life-changing and rewarding experience. The adventures make for brilliant bonding. That being said, weigh up the pros and cons of traveling with kids long term to make sure it's right for you and your family.