Post Travel Depression has the ability to sneak up on you and completely smack you off your feet!   It can suck the life and happy vibes right out from your soul. 
Going from one extreme of the buzz of exploring a new country, destination, culture to being back in boring reality can be pretty daunting!  Not all of us can travel full time even if we wanted to!  So for some of us this is reality!   Returning home, returning back to work and returning back to routine.
Depression after a trip is so real that they even have an acronym for post travel depression – PTD!  Go figure!
In this Post:
Page 1: Why do we feel the post trip blues?
Page 2: How to get over post travel depression
Page 3: Benefits of after travel depression – because yes there are some!
–
Why do we feel the Post Travel Blues?
It seems that there can be a multitude of reasons why we feel depressed after vacation.  There are valid reasons for these post holiday blues, and true reasons as to why it is so hard to adjust back to your normal way of life.  This image from Getaway Brigade wraps the post holiday depression symptoms real well.
5 Typical Post Travel Depression Symptoms
The symptoms of post-holiday depression can really include some or even all of the following: anxiety, fatigue, irritability, mood swings, headaches, sleeping too much or too little, change in appetite, weight loss or gain, inability to concentrate, increased desire to be alone, and loss of interest in things you usually enjoy.
Clinical psychologist Linda Blair says: 'Bear in mind it takes a good three days to wind down when you go on holiday so likewise it will take you a bit of time to re-immerse yourself in real life.'
My Story:
We recently came back from a family holiday to Cambodia.  I am now on long service leave and therefore have no job except for blogging to return to, I thought our return from Cambodia would be a happy one!  However, knowing we are home-bound for my last trimester of pregnancy and the birth of my baby has escalated my post travelling depression to a new dimension. There is nothing like feeling like you are stuck!!  That you have no choice but to be where you are right this minute!  No matter how strong you can feel the pull to explore and wander some more!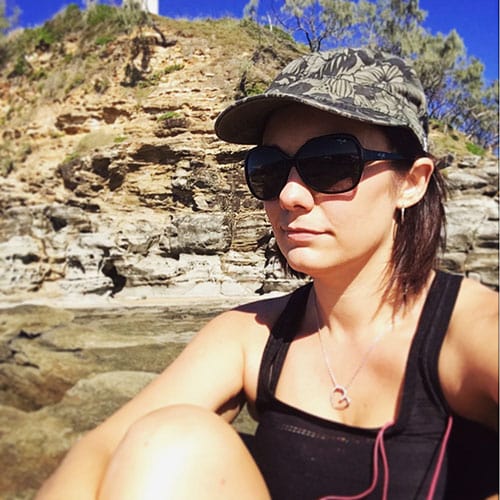 I think that to some extent all of the points in the image; that outlines the reasons for depression after traveling; applies to our return after coming back from holiday!  Understanding post-trip depression helps you to move beyond the symptoms.
1.  The sadness from leaving behind a new country explored, the friendships made along the way and the favourite destinations in the country that connected with your soul, all which has the potential to leave you feeling depressed after travelling.
2.  The nostalgia that comes from having an awesome trip and knowing that it is a once in a lifetime memory!
3.  Having to return to the routine of life, the school lunches, the school drop offs!  Having to do our own washing again and make our own meals.  Knowing that there is no adventure or excitement awaiting us every single day and that some days will just be 'boring' as we get some jobs and housework out of the way!
4.  Reverse culture shock!  I think we have felt reverse culture shock to the extremes on our return from our two last trips!  Visiting countries where the people have to go through a harder lifestyle than us and experiencing how people who work incredibly hard and have so little material things against their names, can be so incredibly happy with life!  And here we are, lucky and fortunate in a country where luxury is almost a given and material things consume our lives! The difference between our lifestyle compared to theirs really struck us!
5.  And of course even as travel bloggers we still come home with a credit card bill that we need to repay before our next travels!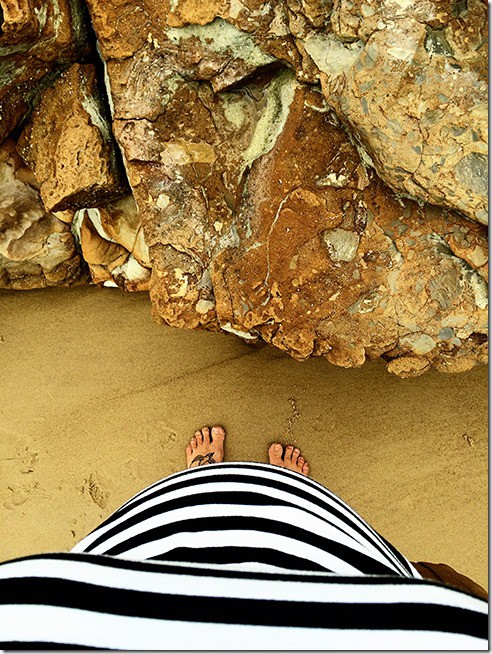 At 24 Weeks pregnant I could barely see those wanderlust feet of mine!
I have restless soul syndrome!  And this being 'stuck' at home is making my after traveling depression pretty damn real!