We all want to go on more holidays!  But it is hard to afford one isn't it?
It's time to start planning for your dream family holiday! Because if not NOW, then WHEN???
Almost everyone wants to travel but it requires a juggling act between managing work, family and funds to be able to do it regularly. You are not alone, we have the same struggles but are working on changing this to create a better work-life balance for us and our wonderful family.
Start Planning for your Dream Family Holiday!
We believe that not only does travel provide a valuable form of education for our two gorgeous daughters, but it also creates plenty of opportunity for quality time as a family, not to mention the gift of all those memories which we can hold on to forever.
Because it is so important to us, we have decided to make travel our priority in life.  We want to be able to afford that dream family holiday!
Just like most of you, saving money for a holiday is a massive challenge for us.  And up until now, we simply have not managed to save for a big family holiday.
Our family trips have consisted of quick weekend escapes only.  And while we are grateful for them, we are a family of dreamers and we dream big.  We want to take our daughters to every corner of the world, open their eyes to what is important and widen their horizon to what life is like for others around the world.
But how do we do this?
Fear not!  We have a plan of action! This is our family's plan.  And we would love for you to join us as we journey towards change.  As each family is different, we suggest you take from this post what fits with you and leave the rest behind, but we are hoping to inspire some of you to start actively saving for that next magical family trip.
Don't say 'I create the dream because I have no money';            

Instead say 'I can create the money for the dream!' – Ytravel
Our Family Holiday saving Tips:
1.  Make travel a priority.  If it's not, you will always have something else to spend the money on.  Decide what your top priorities for your budget are and stick to it.
2. Have a concrete travel goal.  Where does your family want to go?  When do you want to travel?  Pick a destination, set a date, make it feel 'real'.
It's easier to stay on track when you feel that your holiday 'will actually happen'.  We have decided that our dream of Road-tripping down the Great Ocean Road in Australia is a great achievable holiday to start with.  And we are aiming at making this dream holiday a reality in January 2016.
Now that we have our goal set, we feel excited and it suddenly becomes easier to sacrifice daily things for the bigger picture!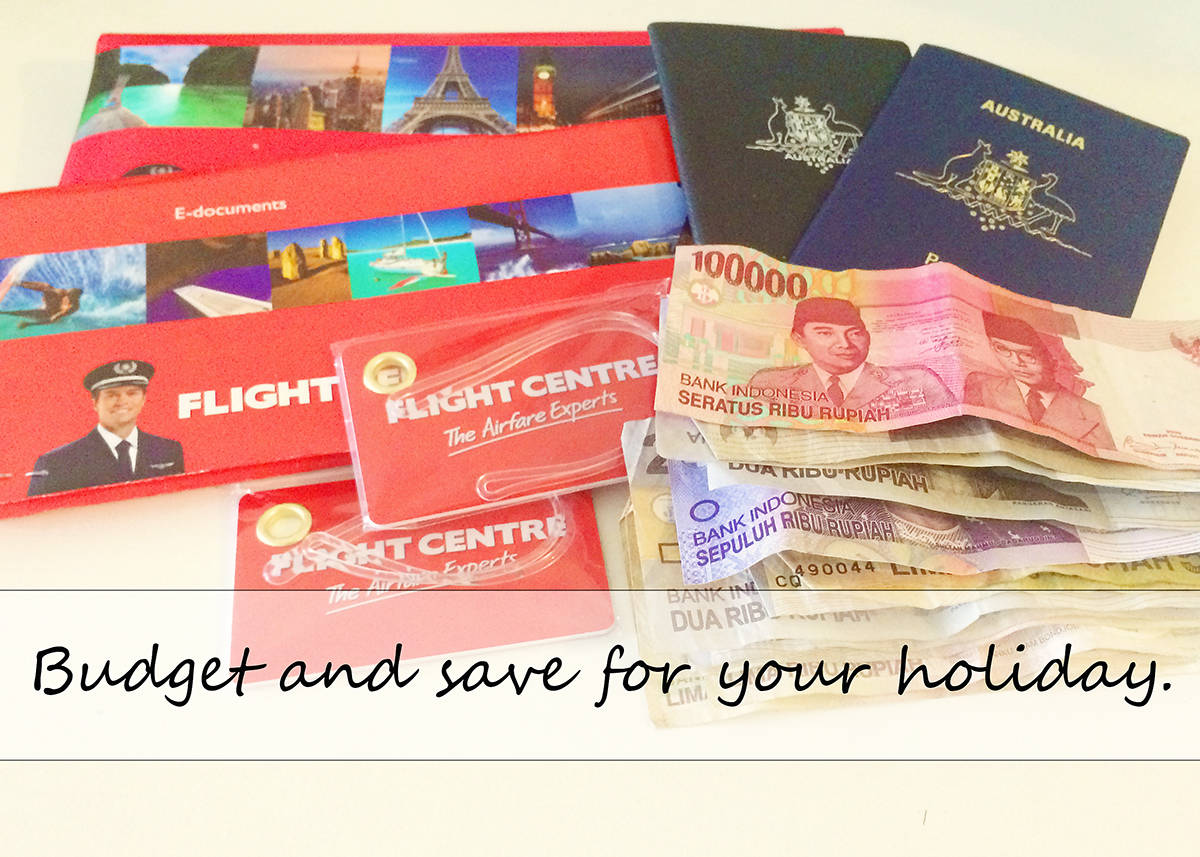 3.  Change your budget.  Where can you make changes? Where can you spend less?  We have decided to cut our 'fun' money down.  That means fewer dinners out, fewer movies at the cinema.
But we know it will be worth it when we get to experience a brand new destination.  The relaxation that a holiday brings far outweighs a night out here and there.
We also opted to stay put in our rental duplex rather than upgrade to a house.  Cheaper rent = more money for holidays.
When you die, which one will matter the most? The memories from family trips or the house you lived in?  Where else can you cut? Do you need that Foxtel?  Do you really need all the makeup and clothes or technology that you spend your money on?  Make sacrifices for the reward that you will get from travel!
4.  It is tax season here in Australia.  Do you know what hubby and I will be doing with our tax return?  We are putting every single dollar into our next holiday.  Suddenly that next trip becomes so much more of a reality rather than just an 'idea'.
5.  Got loans?  We do.  We are heading off to the bank to see if we can refinance our loan to reduce the fortnightly pay rate.  That extra money?  We are putting that into our holiday savings account.
6.  Have a savings account.  Create a separate bank account for your holiday savings.  Preferably one that is not attached to an ATM card.  When it is out of sight, it is easier to leave the money alone.
7.  Actively chase your dream.  Your dream holiday is not going to happen by magic.  YOU have the power to make it happen, but it takes dedication and sometimes a bit of patience!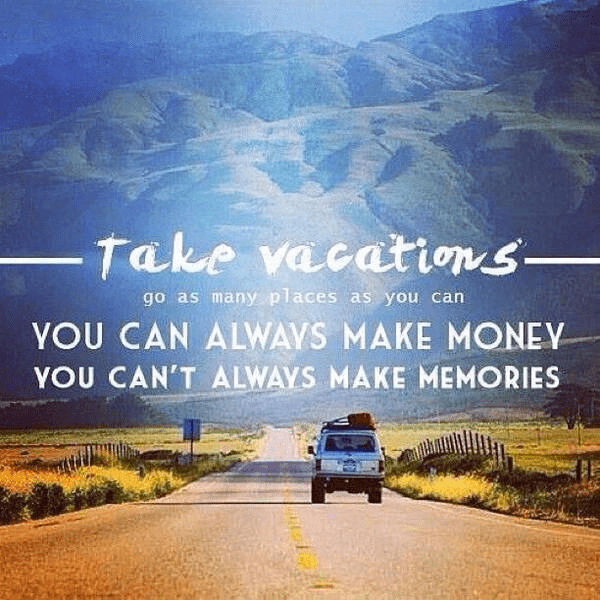 (Photo Credit Unknown)
–
Further Reading: Ideas on making extra money for your travel fund by Money Can Buy Me Happiness
–
If not NOW, then when?  
DO IT NOW! Make a commitment to your dream family holiday and jot down your goals in the comment section below.  Where will you be going?  When will you be going? Let's do this together!
Please help us grow by following us on Facebook and Instagram.