Are you looking for handy tips on how to spend a vacation in New Delhi with your kids? Yes, you came to the right place.
In this article, we will give you some tips and tricks for you and your family, as well as provide you with suggestions for many attractions that are worth exploring with your kids.
Things to Know Before you go to New Delhi with Kids
Here is a little bit about the capital of India, New Delhi. This amazing city owes its creation to George V, King of the United Kingdom.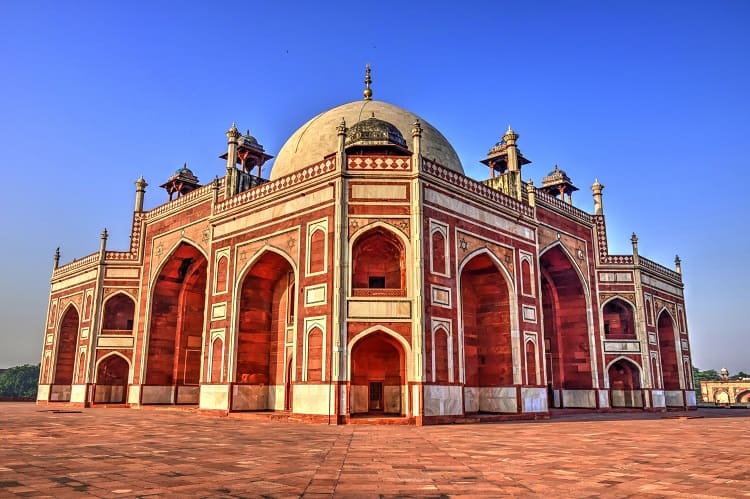 Little History about New Delhi:
On a visit to India in 1911, the latter decided to build a new city in Delhi. The project was completed in 1931, which serves as the date of the inauguration of this new city. The new project's construction was entrusted to the British architect Edwin Lutyens.
OK, that's enough of that, and let's get into the fun things.
How to Get Around New Delhi:
New Delhi offers many options for public transportations. In addition to rickshaws, which are one of the most frequently used means of transport, the city also has a good bus network as well as a modern metro, which makes it easier for everyone to reach the various attractions the city holds.
Tips for Families Visiting New Delhi:
New Delhi is a sprawling city bathed in the incessant sound of bikes and rickshaw horns. A true melting pot, the city is home to 15 million people from all four corners of the Indian subcontinent.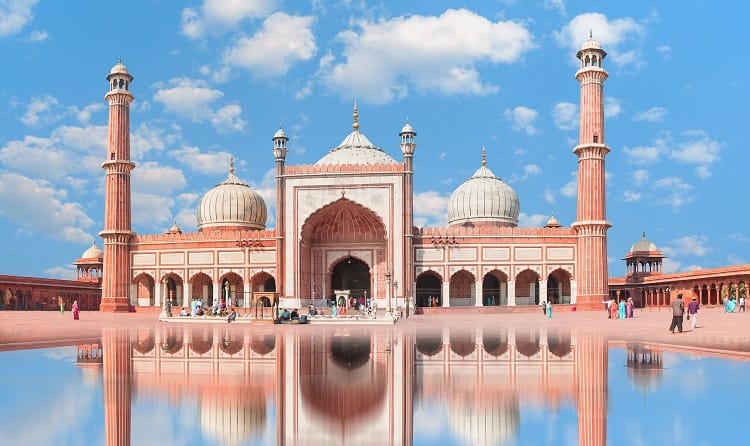 If you are planning to visit New Delhi for the first time, here are few tips to keep in mind:
Be careful not to get ripped off. Know the prices of public transportation and other services the locals offer, do some research before going on your trip.
Book the hotel in a calm area away from the horns of rickshaws and bikes.
Always carry an anti-bacterial gel and other hygiene items you may need to keep yourself and your family safe.
Apply for the India eVisa at least 3 business days ahead of your trip. You can submit the form for the eVisa India online using any working device with an internet connection.
All family members must have a separate eVisa to cross the Indian border without any issues.
Best Attractions to Try in New Delhi with your Kids
With the city so vast and with a tonne of things to do for vacationing families, you can't possibly visit everything in a short time. That is why we chose only the best attractions for you. Here are our selections:
1. Gandhi's Last Resting Place
First of all: do not confuse Gandhi Smriti with the Indira Gandhi Museum. Be sure to specify your destination to your rickshaw driver. Not everyone knows this place, as bizarre as it may sound.
Mahatma Gandhi is, however, known in India and around the world for his fight against violence and civil disobedience. Gandhi is also known for his role in India's struggle against British colonial rule.
We advise you to continue with the visit to the house in which Gandhi lived his last weeks and hours of life before being assassinated.
There you will find his bed and some of his personal effects such as his well-known glasses.
2. Humayun's Tomb
This visit is definitely worth the detour. Located in New Delhi, Humayun's Tomb is impressive. It was completed in 1569 after 8 years of construction. It is a precursor of the famous Taj Mahal.
The Humayun tomb of Mughal architecture was built by the widow of the second Mughal emperor. The materials used are white marble and red sandstone.
The site is just splendid. You can visit the interior of the monument and observe the many white marble tombstones.
3. Connaught Place
The famous Connaught Place in New Delhi is the focal point for locals and travellers. It is also here that there is an official tourist office.
The square is, in fact, a huge roundabout, with a large park in its centre, a market nearby, and rotunda buildings housing upscale hotels and restaurants.
The square is connected with the metro, but you can also easy to get to by taxi or a rickshaw.
It is the ideal central point for visiting New Delhi because, from this place, you can go anywhere and very quickly.
4. The Observatory
The Jantar Mantar is an astronomical observatory that was built in 1725. You should not miss its immense sundial and the garden of the five senses that shelters it.
The observatory is a rather pleasant site and well located because it is accessible on foot 10 minutes from Connaught Place.
5. Red Fort
The Red Fort is a must-see attraction in New Delhi. The Grand Mosque (which is a must-visit as well) serves as a great spot to start your journey to the fort, which is just a 10-minute walk.
Dating back to 1638, it was recently recognized as a UNESCO World Heritage Site. The fort is surrounded by imposing sandstone walls rising to 30 meters. This is what will mark your mind when you arrive in front of the Red Fort in Delhi.
Once you have passed the entrance to the fort, you will pass a corridor of expensive souvenir merchants, and finally, you will discover a pleasant wooded park punctuated by buildings opening certain rooms to the public.
Final thoughts
Many travellers do not appreciate the hustle and bustle of the big Indian cities, and especially New Delhi. If you don't like the noise and crowded cities, we recommend you stay away from the old town and visit the new and green part of New Delhi to make the most of your visit.
However, you should note that some tourist gems are located in the middle of the old city and should not be missed.
Further Reading:
Check out all you need to know about travelling to India with Kids and find out some helpful hints and tips for your family vacation in India here too.