Central America is a beautiful place that can provide you with ample places to explore and enjoy. It's one of the best regions in the world to enjoy nature- both flora and fauna. However, the best way to go about it is to take nature and wildlife tours. The following are some of the best options that you can consider:
---
Top 5 Nature and Wildlife Tours in Central America
Here are the top 5 nature and wildlife tours in Central America that you simply cannot miss out on.
1. Sea and Sierra National Parks Adventure
A tour of the Sierra de la Laguna will allow you to travel into the heart of mother nature and explore some of the best hiking trails.
You can visit the Cabo Pulma National Park which is a beautiful marine park that also serves as an ideal model for species conservation. Plus, there is the capital of the Californias, i.e. La Paz where you can check out the historical sites of the place and also have a taste of the local cuisine.
---
2. Arenal Observatory and Hiking Tour from La Fortuna
There are plenty of interesting things to do in La Fortuna. One of them is taking an Arenal Observatory tour that allows you to explore the place from different angles.
You can also take in a picturesque view of the volcano and Arenal lake. Once your day is over, you can spend some time in a natural hot water river before you head back to your hotel to sleep fully relaxed.
---
3. An Unforgettable Trip to Cuba
Cuba is known for its stunning natural beauty and it can also be considered one of the ultimate honeymoon trips ideas.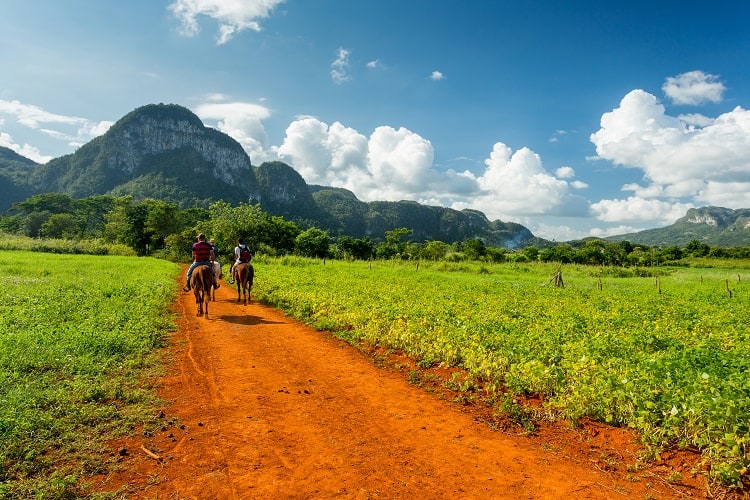 There are so many interesting things you can do here. For instance, you can visit the westernmost point in Cuba i.e. Maria la Gorda for diving, explore Vinales valley on horseback, and bask in the breathtaking beaches at Cayo Coco. In fact, you will have no shortage of things to do here!
---
4. Costa Rica: The Ultimate Travel Destination
Costa Rica is a dream destination for many. The place is packed with a slew of excursions and some of the most diverse cultural experiences. In fact, it contains around 5% of the world's entire biodiversity, a lot of which you can easily find in the Corcovado National Park.
You can take a wildlife tour in Costa Rica during which you can expect to see exotic animals like sloths, sea turtles, white-headed capuchins, birds, and other mammals. You will create memories that you can cherish all life.
Costa Rica is a fabulous destination to visit with kids. If you are traveling as a family, it will be handy for you to hop over and read our list of what to do in Costa Rica with kids.
Tip: Interested in checking out and/or booking a place to stay in Mexico? Check out our addition of an all-inclusive Dreams resorts in Costa Rica here.
---
5. Turtles & Rainforest Pacuare Reserve
Pacuare Reserve which is located a few miles south of Tortuguero offers a memorable jungle adventure and relaxation period during which you can enjoy river rafting, check out leatherback turtles and river canals.
You can also join biologists in the field, climb a massive kapok tree, and hike through the forests to learn about the culture and environment of the place.
---
Are You Ready for an Adventure?
Central America has places to explore, adventures to engage in, and interesting people to be friends with. Another great destination to visit to see animals is the Galapagos Islands. Click here to find a list of which Galapagos Islands to visit during your trip.
Depending on your budget and time restrictions, you can pick any of the tours from above. However, they will help you create beautiful memories whether you go with friends, family, or alone. Have fun!