Are you thinking about moving to another country?
Where do I start?  What do I need to do?
There is a mountain of things that need to be done, when you are travelling for extended periods of time or moving to a different country!
All these things can send you crazy, before you even buy the plane ticket.
I know!  I've been there!  I moved from Poland to Australia in 1996 with my whole family.  It was a huge task to move from one spot on the globe to the other, but we did it and so can you!
In today's post I will take you on a visual journey from Poland to Australia and give you some handy immigration tips that were very helpful to me!
–
Travelling or Moving to Another Country?
– Some Handy Immigration Tips –
–
Making a Decision
Leaving all that you know behind, friends and all the familiar places, is hard and can be a very daunting experience!  I think it took me about 5 years to fully acclimatize to the idea that I will now live on the other side of the world!  Was it scary at first? YES!  But was it exciting?? YEEES!!!
UNESCO Heritage Site Renaissance "Sukiennice" Poland – photo by Jorge Láscar | Flickr
The biggest thing that we face is a decision to take a step!  As soon as a decision is made everything becomes easier!  All you need to do is accept what is about to happen, visualise the new and happy adventure, and make those happy pictures dance in your mind and fuel your enthusiasm to drive you forward!!  Long sentence?  Yup!  Got a little excited there!
"Morskie Oko" mountain lake in South Poland – photo by parquetn | Flickr
I haven't always been so positive and I think it comes with age and life experiences.  When you learn to let go and immerse yourself in your passions, you find that your whole life becomes more clearer.  My passion always was for travel and moving countries was just a natural progression in my life.
"Chatka Puchatka" – photo by Emploia | Flickr
So what am I really trying to say here is!  Make a decision, accept the new life you are about to have and don't get deterred even for a minute.  Face the mountain of things to do before you go with a smile on your face!  Your new life awaits and it is bloody exciting!!
–
Before You Go
There are million things that you need to organise when you move countries, but the list of things to do before you go can be simplified to a few dot points:
I think for a start, these are the most important things to do!  Don't you think?
All the other stuff is easy:
Pack the appropriate clothing for the country that you are going to live in
Organise shipping for the most valuable things that you want to keep and sell the rest
Pack the camera, laptop and mobile phone to stay in contact with the loved ones
Buy the ticket for the plane, train or ship, and…
You are ready for the Adventure of Your Life!!
–
New Adventure
When I arrived to Australia I was both excited and sad!  All the emotions do play up a bit when you are moving countries for good!  It's very different then when you are going for a holiday and you know that there is an end date to this trip.  But the excitement and a sense of adventure does overtake any worries if you just let it!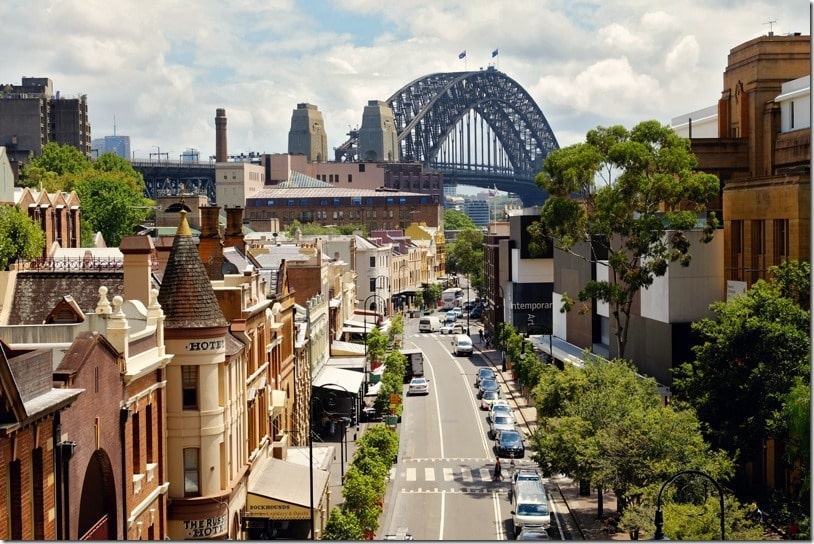 The Rocks and Sydney Harbour Bridge
Making friends in the new place that you are going to live in can be hard, but it's not the end of the world.  As soon as you start a new job, university or any other activity where there are people, you are bound to meet some kindred spirits!  Choice is yours here.
Glass House Mountains, Sunshine Coast, Queensland in Australia
Communication with the loved ones back home is much easier these days than it was for me back in the 1996!  Hahaha… How many of you remember those days, when you were sending letters by mail??  Haha…   My letter used to take two weeks to get from Australia to Poland.  So if you calculate, it would take at least a month for me to get a reply.  And that was quick before!!  Yes, gone are the days of writing, or starring at the computer motionless so the frames don't freeze on MSN Messenger or other programs that existed with Dial Up internet from the past!  These days you can Skype or Facebook your friends from your tiny mobile phone any time and from any place!  Hmm… What's the weirdest place that you video-called your friends from??  Oh maybe don't answer that!!  Haha…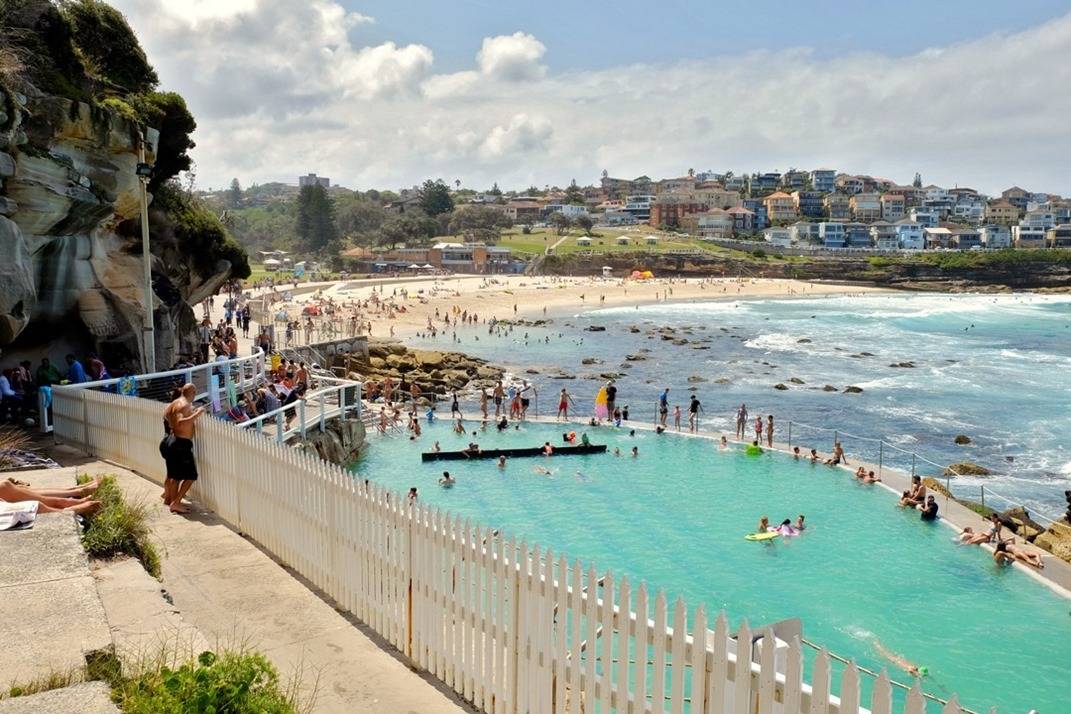 Famous Bondi Beach in New South Wales, Australia
Adjustment to the food and culture can be an issue, or it could be an exciting adventure as well!  To me, I miss the culture and all those yummy Polish delicacies which you can't get here in Australia!  But that's OK!  Australia has opened up my mind to so many new flavours that I had never tried before!  Only last night I had Italian and today we are catching up with my family for some delicious Indian cuisine in our favourite restaurant!  Yup!  Australia is a very multicultural place to live in and there is everything here!  Hmm.. Now I wonder where you are moving to?!  You need to tell me about that in the comments!  What food are you looking forward to??
The Largest Sand Island in the World, Fraser Island in Queensland, Australia
Obviously when you move to a new country, you will need to learn a bit more your new home and how things operate there.
Questions such as:
what are the cost of living?
how much to I get paid at my new job? and
what are the new customs?
All of those things come naturally as you slowly adjust to the new way of life.
Carlo Sand Blow at Rainbow Beach, Queensland, Australia
–
Change is hard to most of us, as we are creatures of habit and we were pre-programmed to live lives like the next door neighbour, but that does not have to be you!  You can either stay at your homeland and you will be happy!!  Or you can take a different journey…  Remember, the only hard thing here is the decision!  But as soon as the decision is made… Your new life will start!!
–
Over to you:

Did you find these tips helpful?

If I have missed something, please share some of your tips with us as well!