Miami International Airport (MIA), the third busiest airport in the US by passenger traffic serves as a hub for flights between the US and Latin America and the Caribbean as well. In 2018 alone, the airport handled in excess of 45 million passengers. When it comes to international cargo, MIA is considered the busiest airport in the entire US.
Miami Airport boasts of a horseshoe-shaped terminal comprising of central, south, and north terminal areas. One new and exciting developments being introduced in the airport is facial recognition. The innovative move is expected to take a maximum of two seconds, with an impressive matching rate of 99 percent, meaning its almost error-free.
Things to know about Miami International Airport
Here is all you need to know about Miami International Airport:
1. Airlines/Terminal Information
Miami Airport has three levels in the terminal. Level 2 is meant for ticketing, check-in, and departures. Proceed to Level 1 for baggage claims and arrivals.
Moving walkways can be accessed on the terminal's Level 3, and on top of the North Terminal (Concourse D), you can use the Skytrain to move from one end to the next. It's a mile-long concourse having four stations.
The official website provides a comprehensive list of the terminals and airlines serving the airport. You can choose any of the major airlines that fly to your preferred destination.
2. Flight Information
You may obtain information related to flights for the airlines operating in MIA prior to leaving your home.
Since the city experiences unpredictable weather from time to time, it is advisable that you check your flight schedule prior to leaving for the airport. While rain is unlikely to change anything, flight delays might occur if there are snowstorms or thunderstorms in the destination you are headed.
3. Airport Parking & Driving Directions
Once you've booked your flight, you will probably need to get driving directions. And once you arrive at the airport, it is imperative that you find safe and affordable parking facilities. Long-term parking, for instance, is available for up to 60 days on the MIA grounds (Flamingo and Dolphin Garage).
After spending more than two hours and forty minutes, a daily parking rate of $17 applies. You may settle on the available off-site parking service providers such as Parkos.
Whether you are in need of short term or long term parking, you can be sure that Parkos is the ideal choice, as they constantly compare parking rates with other providers, which allows them to set their prices competitively.
Since these Miami Airport parking spots provided parking lots are inspected personally by Parkos.com, you can have peace of mind knowing you've parked in a reliable and safe parking spot. Note that the provider actually visits the parking spaces to evaluate safety features.
Here are important tips worth considering while considering parking providers at MIA:
Do A Price Comparison Between Different Providers:
Making price comparisons between different parking providers allows you to save a considerable amount of money in the long run. Fortunately, the prices set by Parkos is evidence of the most affordable provider.
Instead of opting for the economy airport parking, you absolutely get more value when you choose the parking lots suggested by Parkos.
Location:
All parking lots provided by Parkos are located near the Miami International Airport. Consequently, the time you are likely to spend moving between the parking lot and the airport terminal by shuttle is no more than fifteen minutes.
For a smooth, hassle-free transition from the parking to the airport, the renowned provider works with a number of collaborators located conveniently nearby the airport.
4. Airport Services
Here the main Miami International Airport services:
Dining:
You will find all kinds of food ranging from burgers and ceviche to empanadas at MIA. Since restaurants are plenty here, travelers have the option of sit-down dinners, including bars for cocktails or brews and grab-and-go snacks.
Cuban food (La Carreta, Bongo's, Estefan Kitchen Express, and Café Versailles) is readily available if you crave a final comfort meal in Miami. For the coffee lovers, there's Starbucks, Juan Valdez Café, illy, McDonald's, and Dunkin Donuts.
Some of the spots serving our favorite joints include The Counter for the juicy burgers, Beaudevin for healthy, tasty food options, and Spring Chicken, which is popular for their Southern flavor.
Shopping:
While at the Miami Airport, the options of stores such as TUMI, Coach, Montblanc, Michael Kors, POLO Ralph Lauren, and Calvin Klein allows you to shop for necessities and luxury items.
If you would like to get pampered while waiting for your connecting flight, then you can spend your time at the available spas for the perfect manicure or pedicures and enjoy a soothing massage.
Pets:
If you plan to travel with your furry friend, you will certainly find the animal relief areas that incorporate waste stations quite useful. These can be found on the arrival of Concourses (D, E, and J). This comes in handy more so if you're connecting flights and you barely have enough time leave the airport.
WiFi:
MIA offers travelers complimentary internet via WiFi Access. The service is accessible in the indoor.
5. Mass Transit
Miami Airport is currently served by the mass transport system of Miami. Metrorail, Tri-Rail, and Metrobus airport connections are available at the Miami Central Station.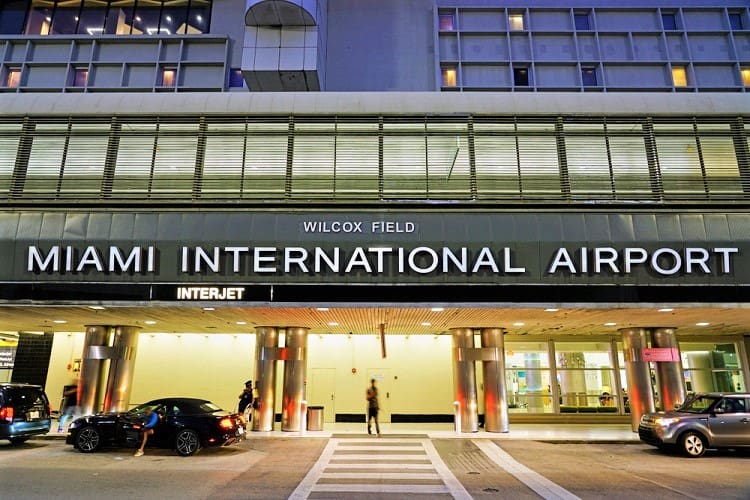 6. Car Rental
When it comes to car rental services, you can choose from numerous car rental companies and agencies. Book your rental in advance to enjoy the best deals. Make inquiries by calling the car rental agencies or find their prices listed online.
7. Ground Transportation
If you need a taxi transfer services to any location in Miami or your hotel, you may proceed to the taxi stands located near the baggage claim area of Miami Airport. Ride-hailing and shuttle services are also available as well.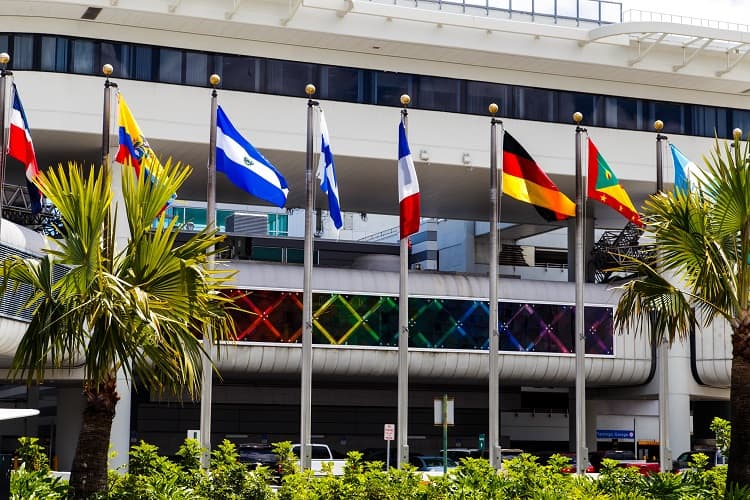 The ride-hailing apps allow you to input the pick-up zone as you request a ride. Remember, sharing a ride allows you to save money and the good thing about ride-hailing is that you can charge your smartphone while riding in the car and most drivers offer snacks, water, or gum.