Wondering what you need to know before you go to Malaysia? Worry no more. Our complete list of Malaysia travel tips and helpful Malaysia travel advice has got you covered!
Situated just south of Thailand, Malaysia is a beach lover's dream!
With white, pristine beaches flanked by forest clad-mountains, deep turquoise blue waters, bright-coloured corals and lush green rainforests, Malaysia is indeed, a tropical paradise.
Just imagine taking a dip in these crystal-clear waters or better yet, going snorkelling or scuba diving.
Malaysia Travel Tips Before You Go
It isn't just the natural beauty and panoramic vistas though, Malaysia is also home to several theme parks, wildlife reserves, huge aquariums, aviaries, and of course the largest twin towers in the world at the capital, Kuala Lumpur.
There's absolutely no shortage of things to do in Malaysia, even outside of the beaches.
Malaysia is also, a melting pot of a diverse array of cultures, each with its own cuisines, religious beliefs, histories and ways of life. If you want to experience all of South East Asia from one single place, Malaysia is it!
So, before you pack your bags and head on to this beautiful country, there are a few things you need to know before leaving.
Here's our list of travel tips in Malaysia!
Do Your Research Before You Go
Malaysia is a country of diverse climates, making any time of year an ideal destination for travelers.
For a tropical vacation, Malaysia is one of the best places to vacation in January. That being said, the best time to go to Malaysia is anytime during the dry season which is from December to February.
Temperatures are cooler and more comfortable during this period, while there's less rain.
However, as Malaysia has many attractions all year round, you can expect plenty of activities regardless of when you decide to visit.
Malaysian Currency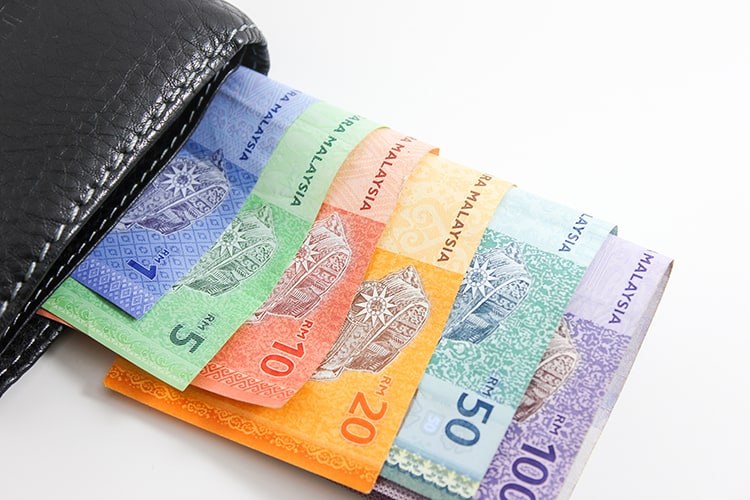 1 Malaysian ringgit equals 0.24 USD. Or in other words, 1$ buys you 4.10 Malaysian Ringgits.
Language
The official language is Malay, but because this is a country famous for tourism, almost everybody speaks English, at least to a certain extent. You'll have no problems getting around, speaking English.
Visa
Travelling to Malaysia is really easy for most people. Only a handful of countries in Asia require applying for a visa beforehand.
For European and North American countries though, you can get a visa upon arrival. It's usually valid for 90 days and 30 days for a few countries. Just ensure your passport stays valid for at least six months after you land in Malaysia.
Best Time To Visit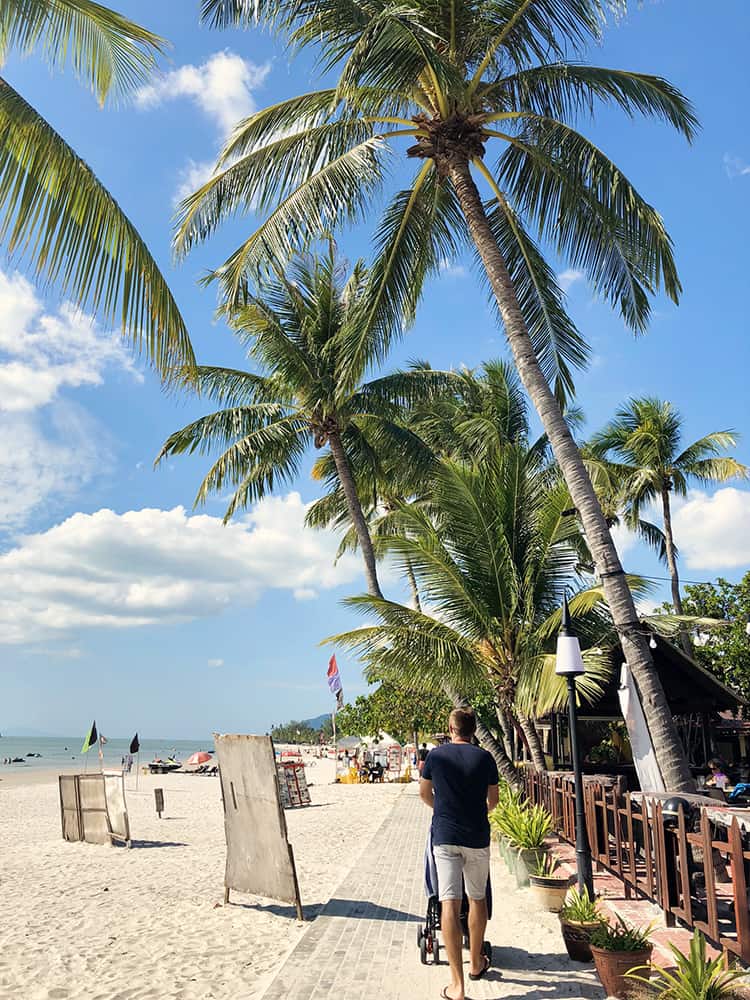 Malaysia has high heat and humidity all year around, and there isn't much of a difference between the seasons.
On the east coast of the peninsula, monsoon arrives in November-December and stays until mid-February.
On the west coast though, the rainy season lasts from April To October and is much milder as compared to the East Coast, and so the rain won't dent your travel plans.
The takeaway here is that, because of the alternating monsoons, no matter when you visit, you'll be able to go to the beach either on the West or on the East Coast.
Further Reading:
What To Pack
Electric Socket
Malaysia uses 240 V AC Electricity. Power sockets are three-pronged (Type G). Just take along a universal travel adapter, and you should be fine.
Clothing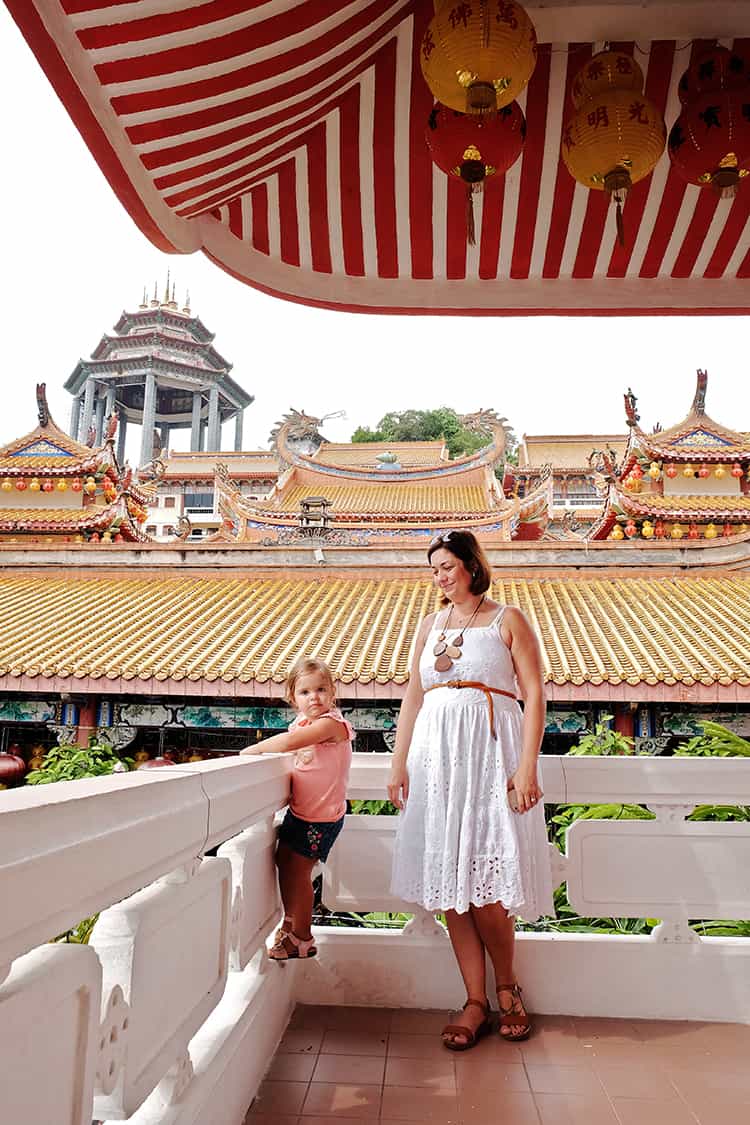 The weather will consistently be hot, humid and it will rain frequently. Remember to take light, breathable clothes, preferably cotton, and light colours. Also, make sure you remember to pack an umbrella or a raincoat.
Also, remember to dress modestly. Although the cities are fairly westernized, you'll be probably be travelling to a bunch of rural areas as well. A Muslim majority country, you wouldn't want to wear a bikini or crop-tops outside of the cities.
But do keep a swimming suit handy, if you want to go swimming or diving.
Travelling Tips In Malaysia While You're There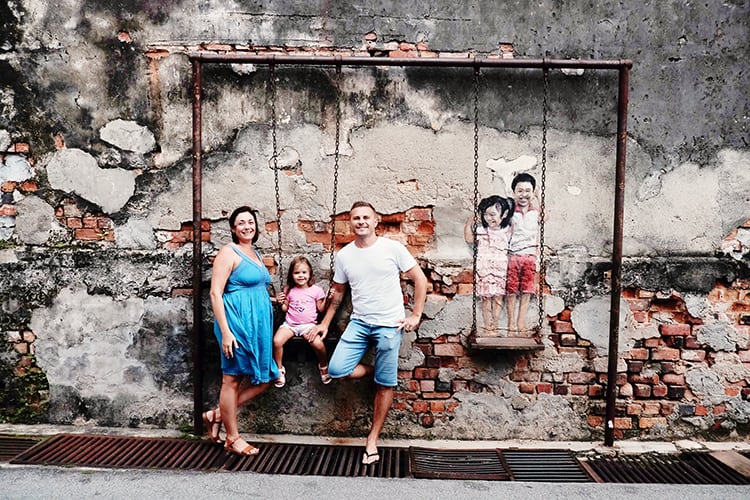 Without a doubt, many tourists might not know exactly what they can expect from their visit to Malaysia.
When traveling the Malaysia, there are several important things to keep in mind.
One of the most important is to adhere to local customs and avoid doing anything that may be offensive.
It's best to dress appropriately when visiting places of worship, refrain from public displays of affection (this includes same-sex couples), and respect local cultures and traditions.
Additionally, smoking in public areas is banned in Malaysia and can lead to hefty fines or even jail time.
Which is why a Malaysia travel guide is so helpful. A travel guide will quickly outline all the basics for your trip, such as where to stay, what to eat and what to do while you are there.
---
Is Malaysia Safe?
Most of Malaysia is very hospitable and amicable to tourists. However, you might want to stay clear of the Island Of Borneo because of a recent spate of kidnappings in the region.
In big cities, pickpocketing is a concern, so keep your belongings close.
---
Where To Stay in Malaysia
Malaysia is incredibly affordable. If you don't want to splurge on hotels and are okay with a dorm room and eating street food, you can very easily get by with $30 a day.
If you're staying in upscale hotels, you'll still get by with $50 a day.
Dorm rooms cost about $5, and private ones cost between $15 and $20. Mid-range hotels charge $30 to $50.
There's also a whole host of Airbnb or couch surfing options where you can stay with a resident Malaysian Family.
If you are visiting Penang and are looking for where to stay on this island, check out our blog post on the best hotels in Penang with private pools here.
---
How to Get Around in Malaysia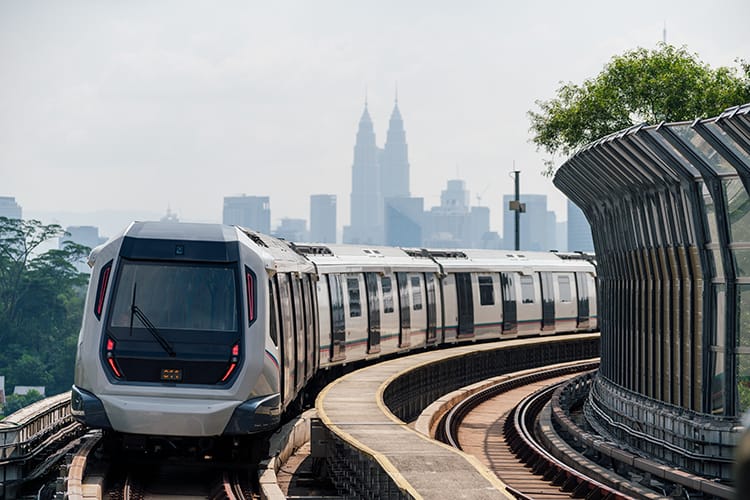 Malaysia has all the transportation options one can expect, and it's very cheap too. Ferries, buses, trains, and taxis will get you pretty much wherever you want to go.
The taxis are often unmetered, so be sure to settle on a fare before you get on the taxi.
Also, make sure you check out the trishaws which are basically rickshaws. They're cheap, brightly coloured and offer up close and personal views of the city.
Local buses cost about $0.60 per trip
Taxis charge around $2-$5 for most trips
Buses to and from major cities will fall in the range of $10-$15
Trains in Kuala Lumpur are for about $3-$5.
---
What To Eat In Malaysia
Street food isn't just cheap ($1.50 to $3.50), it's also exceptionally tasty. A mid-range restaurant would cost you about $5 and gourmet restaurants $10 to $15.
Here are a few dishes you must try out while you're there:
Apam Balik
A rice flour pancake, this dish usually has sugar or peanuts or corn or all of them. The inside is doughy while the outside stays crispy and it's served folded, much like a taco. A fixture at most street stalls, it's as delicious as it is portable.
Satay
Chicken, pork or beef skewered with peanut sauce and then grilled to lip-smacking perfection. You might have Satay in your home country as well, but I swear that's nothing compared to this.
Nasi Danang
Usually had at breakfast, this dish features rice in coconut milk with fish curry alongside. It typically also includes hard boiled eggs, pickles, and shaved coconuts.
Laksa
Noodles with gravy along with meat and vegetables. Sounds simple? It is. It's made differently in different regions, some featuring a coconut milk base whereas others are thinner broths.
---
Things To Do in Malaysia
Here's a quick list of the best things to do in Malaysia
---
Final Words
Now that you know all the important travel tips for Malaysia, you're all set and ready to go. You could easily go by yourself, or your partner or even visit Malaysia on a family trip.
Whilst we spent around 3 weeks exploring Malaysia, you can easily plan a short trip to Malaysia and still get a taste of what this country is all about.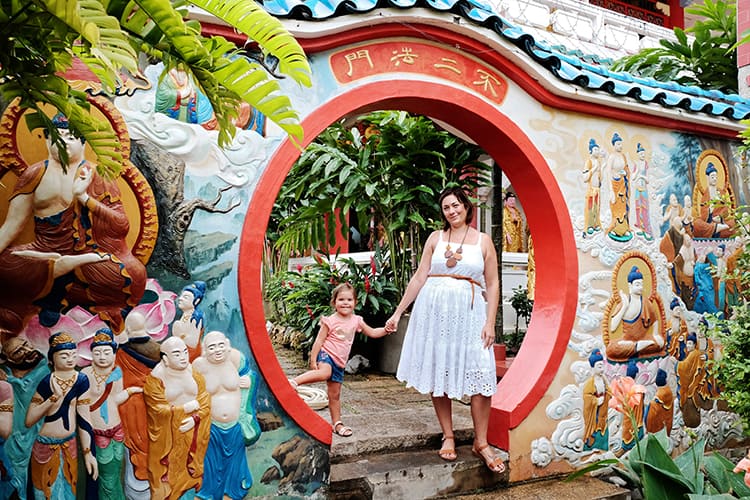 Malaysia is very friendly and has something for everyone. Whether you're looking for adventure, natural beauty, culture, or just some R&R, Malaysia has got it all, and a trip there is going to stick around in your memory for a long time.
Want to be more prepared for your trip to Malaysia? Here is a crucial post you should read on what not to do in Kuala Lumpur.
Over to you:
If you have any additional travel advice for Malaysia or traveling in Malaysia tips, please feel free to share it with us in the comment below.