The current air travel industry can be compared with automotive production.
Customers have to choose from dozens of brands and products to satisfy their own needs.
The pricing is also made to meet the requirements of different kinds of the population.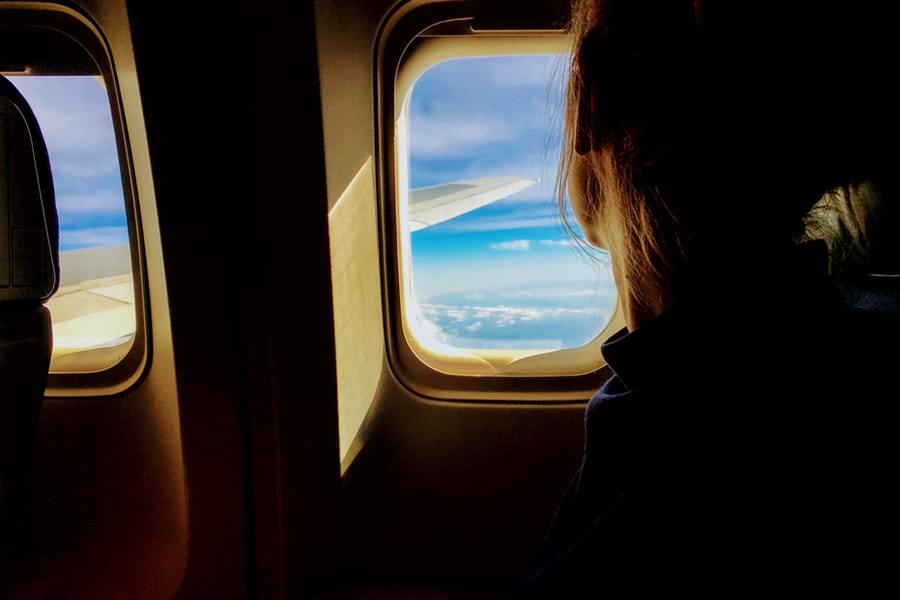 For example, instead of crowding in the narrow seat of the lower class, a customer can find cheap business class flights without much overpayment.
On the one hand, such competition in the market of air transportation gives an impulse to the improvement of offered products and the quality of services.
On the other hand, a regular passenger faces a challenge in the availability of choices.
Which airline to choose?
It is a common question when you have several alternatives to fly from destination A to B.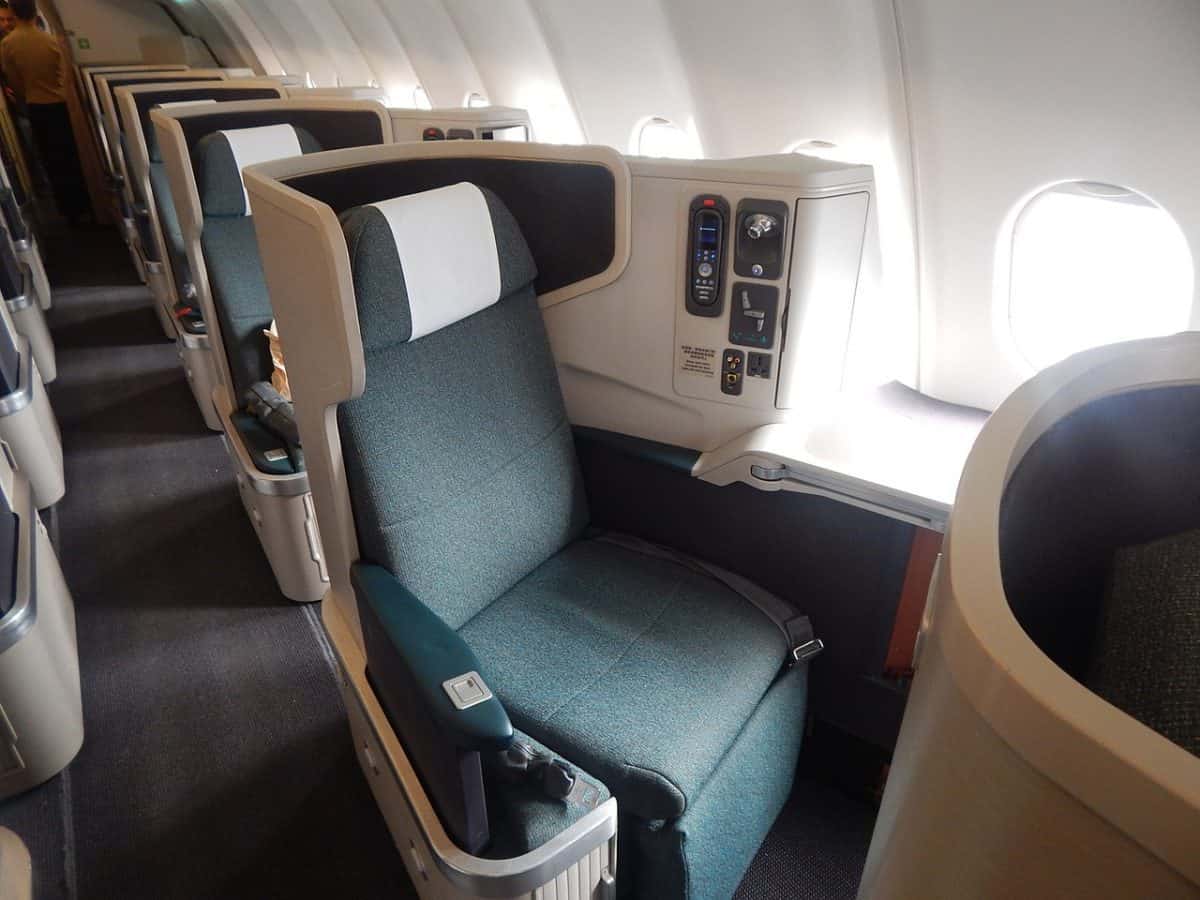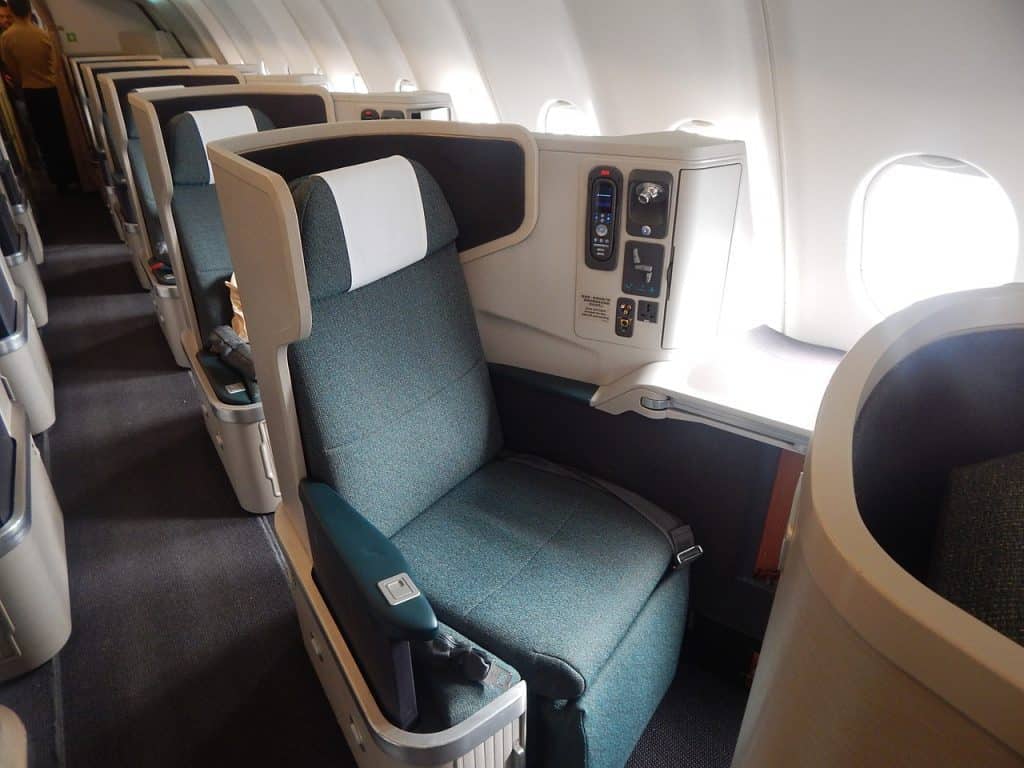 The following list of premium services will help you to find an answer to your question.
Qatar Airways
Qatar Airways is one of the best airlines to fly to Greece, Italy, France, Middle East Destinations, and more!
If you want to experience the largest business class seat, do not hesitate and choose Qatar.
You will be amazed by the interior and services in the air.
Emirates
Top class suites of this air company are breathtaking. Nevertheless, the cabin of business class is also worth your attention.
Moreover, flying with the holder of the best airline in the world means a lot.
Interested in flying with Emirates? You can read a full review of their business class here.
Whilst you will get a beautiful amenities bag, we also recommend that you pack your own long-haul flight travel accessories to ensure that you are comfy for your flight.
Etihad Airways
Another company from UAE is a true competitor to the previous ones. Its business studios can be found on the company's flagships.
Any detail of your accommodation on board the aircraft will be riddled with luxury.
Turkish Airlines
Let's move to Europe and have a look at the best air carrier in the Old World.
The air company from Turkey is seriously aimed at taking the leading positions in global air transportation and supports its ambitions with superb business class products.
Cathay Pacific
Recently, no top rating can do without this airline from Hong Kong.
Though its coverage is not as impressive as that of the leaders, the quality of the premium class is amazing due to contemporary solutions for customers' convenience.
Finnair
Do not be so surprised, because the recent investments of this Finnish company in the upgrade of its business class product have yielded fruit.
Now, the airline holds sticks with the above-mentioned prominent companies.
Singapore Airlines
Though all the mentioned airlines offer a seat convertible into a bed, the air carrier from Singapore provides the widest one.
This is the hallmark of the company but not the only advantage.
We love Singapore Airlines, it is one of the best airlines to fly to Italy, Greece, Australia, Thailand, and more!
American Airlines
This US company tries to keep pace with modern trends and solutions and recently has upgraded its premium-class products.
The best cabin options are available on the Boeing flagships like 777-300ER. The arrangement of other models is good but falls short of competitors.
United Airlines
Another American airline can be proud of its product named Polaris. This brand accumulates the latest achievements in the air travel industry and is highly appreciated by clientage.
Unfortunately, not all aircraft of UA are equipped with this solution. Nevertheless, you should try it if available.
All Nippon Airways
The last place in our rating belongs to the Japanese air carrier. Nevertheless, it does not mean that its business class product is not as good as the previously mentioned ones.
On the contrary, it supersedes them in certain details. If you travel to Japan, there is no need to seek for alternatives to ANA.
How To Get Cheap Business Class Tickets
There are a number of ways to get cheap business-class flight tickets, but one of the surest is by contacting a broker-agent who specializes in booking such a service.
For instance, there's Business Class Consolidator, offering discounts and low-cost airfare for traveling business class cheaper.
When the airlines fail to fill all the seats in their business class, they often offer not booked seats to third-party brokers.
Broker agents are experts in cheap deals and easily find interested clients. 
The commission is 10-20% after expenses, which makes it interesting for both parties. This is a great solution for airlines and passengers because it is a win-win with significant savings!
In addition, brokers work with all popular airlines and destinations and are ready to provide the best service at an affordable price.
Over to You:
Have you ever flown business class before?
Do you have a favorite flight carrier for your business class seat?