– GUEST BLOG POST –
The Grand Duchy of Luxembourg is an enigma to uninitiated. I knew virtually nothing about it until I braved a visit, but knowing a thing or two before you go in can go a long way.
It's a small landlocked country tucked away between Germany, Belgium and France. It's one of the founding members of the European Union and one of the wealthiest nations on the old continent.
However, it would be incredibly unfair to label Luxembourg as an administrative center. It's natural beauty and opulent architecture offers one of the most condensed and colorful European experiences!
How to Get There
If you live off the continent, you can buy a plane ticket to Luxembourg-Findel International Airport, which is located about 6 km from Luxembourg City.
However, as I was already in Europe, it's not a headache to get in via land. Luxembourg is a member of the Schengen Agreement, which means the borders are open.
This makes crossing a border in a car or a train basically unnoticeable.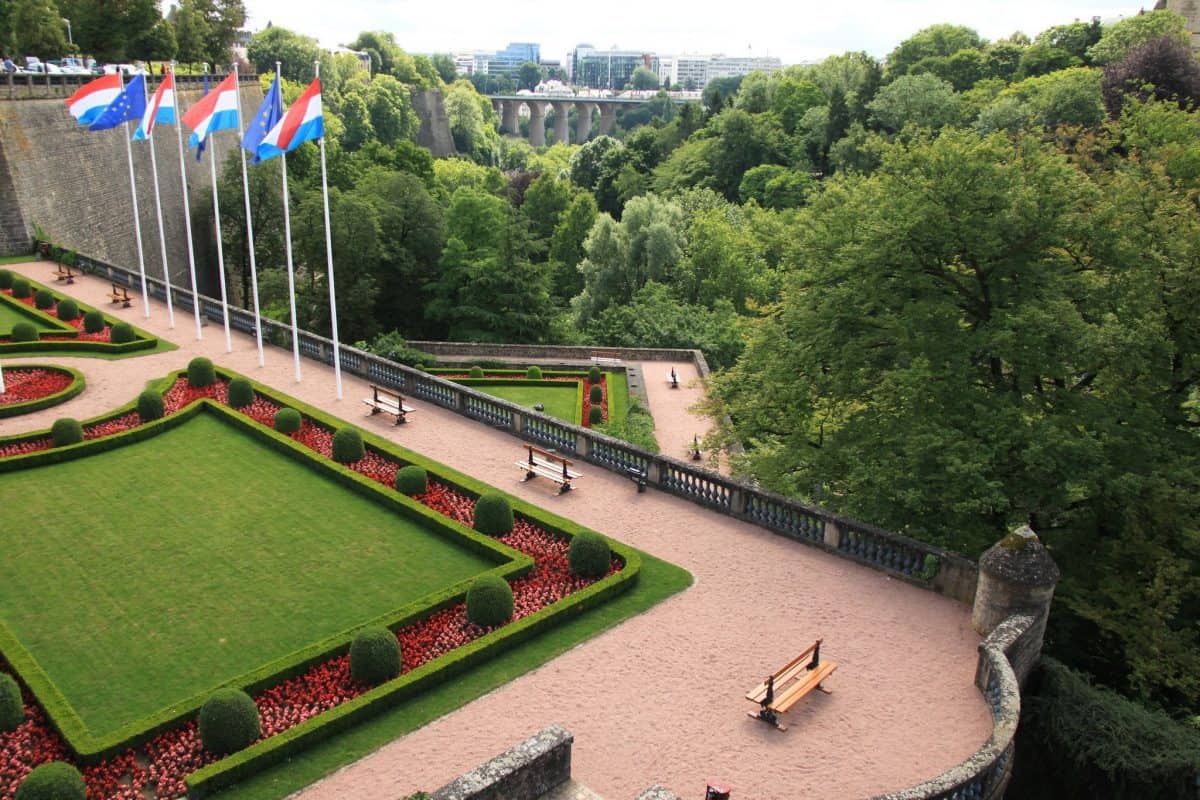 How to Talk to People
If you speak English you should have no problems whatsoever! Luxembourg is a very diverse and welcoming country. Because of its status and geographical location, people from all corners of the globe pass through Luxembourg. It's such an exciting feeling to know you are mingling with others like you – strangers in a strange land.
The official language is Luxembourgish (a bit on the nose, isn't it?), a Germanic language with French loan-words. Over fifty percent of the population speaks Luxembourgish, and it is the official language on most of the state media outlets and television programs.
German enjoys the official status too, and it is not uncommon to see signs and leaflets in French. Portuguese, Italian and English can also be heard casually on the streets.
Most of the population is completely fluent in English and they will be perfectly happy to give you directions, so don't worry!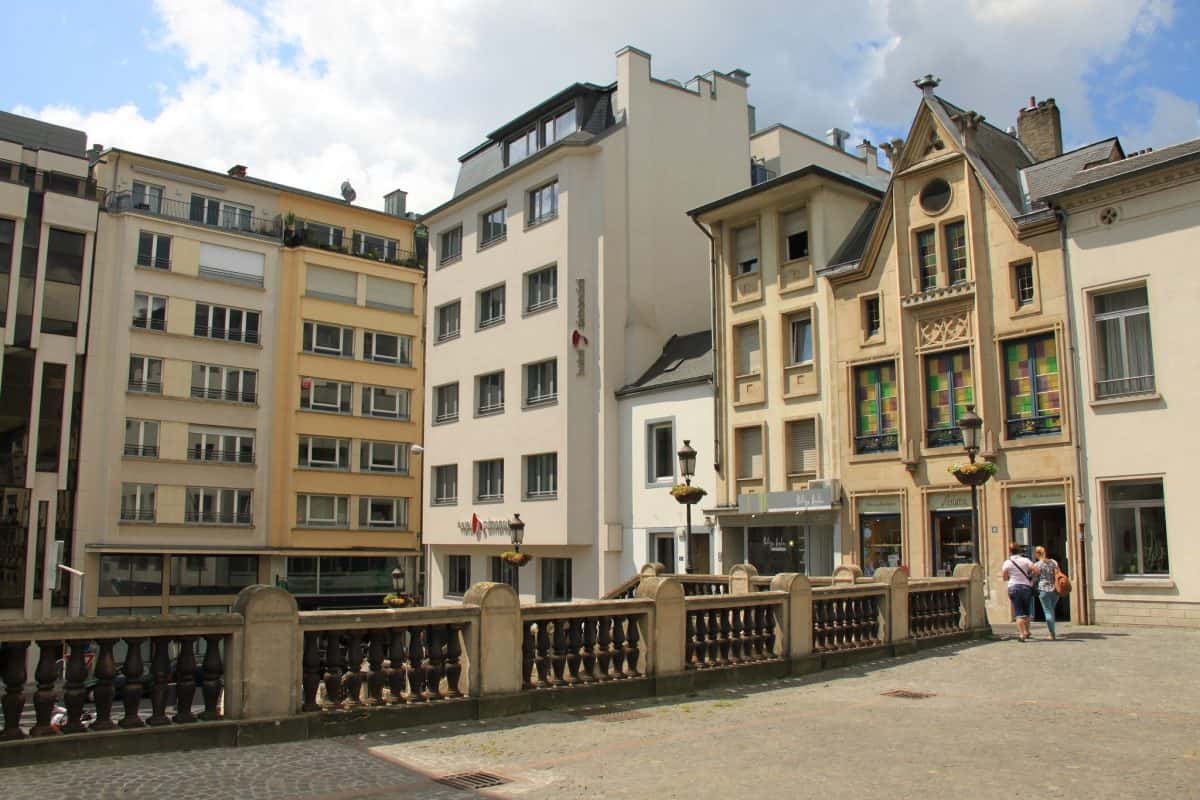 How do People Live in Towns
Towns in Luxembourg are small and picturesque. Even the capital itself is a home to circa 100,000 people, which is shockingly small compared to other European metropolises.
The towns are easy to traverse by foot which makes them perfect for any newcomer who wants to get acquainted with the country's rich architecture and history.
I spent days lost in the capital's streets. Almost every cobblestone has an extensive backstory. You will certainly stumble upon an interesting historical location every two steps and marvel at the mixture of medieval architecture, baroque facades and weathered city walls.
There are a lot of castles to visit in Luxembourg, so you'd better plan those kinds of visits ahead!
How do People Live in the Countryside
As soon as you exit a town, you are greeted with tranquil greenery and chirping birds. There's a pleasant diversity to Luxembourg's topography in spite of its size, but nothing that tested my endurance all that much, and I am not the athletic type.
You can stroll along the airy pastures and through beautiful meadows in the south, or go for a hike on the mountains in the north.
The countryside is easy to traverse since everything is well connected. There are commute buses between towns while winding rivers offer a chance to hop on one of Luxembourg's signature canal cruises, which is an unforgettable experience I wholeheartedly recommend.
Of course, you can always rent a bike and go about your way (armed with a GPS, of course). I encountered no trouble since the countryside has such a tame quality to it. Only when I returned home have I found out that Luxembourg has been dubbed "the safest country in the world", and I can confidently attest to that brand.
What to Eat
The traditional cuisine of Luxembourg owes a lot to German and central European influences. You'll have to try one of its famous national dishes – a smoked pork neck served with potatoes and boiled broad beans. It'll give you a slow-burning energy boost for an entire day!
Most of the traditional foods involve pork, boiled potatoes and beer, a combination that spells out heaven for some of you heavy-lifting gourmand aficionados. French and Italian restaurants are also very common in almost every town.
How to Budget your Trip
Since it is one of European Union's hubs of banking and business, most of the hotel rooms are expensive, especially in central Luxembourg. Thankfully, there are a lot of bed and breakfast arrangements throughout the country that will offer you a more genuine experience anyway.
If you are staying in a bed and breakfast with a prepaid package of two or three meals on a daily basis, 100 € of pocket money a day will suffice for a casual experience.
However, I am more adventurous and unpredictable type; I love to visit various restaurants and try out diverse activities, and in order to be perfectly content throughout the visit, I had to set aside circa 250 € a day. It's not a low-cost country, but the experience is worth every cent.
In Europe, no two countries are the same. Luxembourg is one of those rare gems that manages to combine the best of several nations and create something incredibly unique and fresh.
If you take a chance and decide to visit Luxembourg, you won't regret it; it's is a small country with big surprises in store for you.
About Marie
You can find Marie on Facebook or follow her onTwitter and Pinterest.
Marie Nieves is a lifestyle blogger who loves unusual trips, gadgets and creative ideas. On her travels she likes to read poetry and prose and to surf the Internet.
Her favourite writer is Tracy Chevalier and she always carries one of her books in her bag. Most of her free time at home she spends walking her Labrador Retriever named Max. She is an avid lover of photography who loves to talk about her experiences.
Photo Credits: Flickr – Cristian Bortes