Let's face it; not everything goes according to plan while you're traveling. Sometimes the weather plays spoilsport or god forbid, your little one or partner falls sick and you are stuck in the hotel room for days. Sometimes transfers or plane trips gets delayed by way too many hours.
If that happens, things can change from boring to frustrating really quick. And trust me, you don't want that to happen. So, I've prepared a list of 5 things you can do to keep yourself busy when the boredom sets in.
Now, let's get started, shall we?
1. Catch Up on Your Reading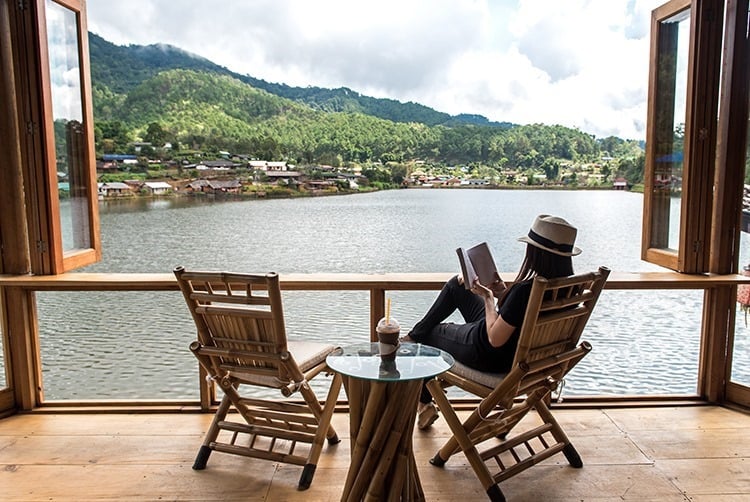 If you're a bookworm like me, the chances are that you don't get to read as often while traveling. So, take out the Kindle, or iPad, or the good ol' book and catch up on your reading.
If you don't normally enjoy reading novels; you can also spend time learning more about the current destination by reading bits and pieces of a good guide book.
2. Play on Your Mobile Device
Who doesn't like gaming? I sure do. In fact, sometimes I spend more time on my smartphone playing games than my kids!
However, if you haven't played any mobile games, this would be the perfect opportunity to try something simple and fun like Candy Crush. And if that doesn't suit your taste, you can also play slots on casino apps, why not give UK slots on Fruity King a try.
There are plenty of options available in the gaming world, and you'll certainly find something that piques your interest.
3. Organize Your Travel Photos
If you've clicked a lot of photos on your travel, this is the ideal time to start organizing everything. First, transfer all the media files from your camera's SD card to your laptop. Then, go through all your photos and videos and delete the ones that are redundant or low on quality.
Once you're done with that, you can create relevant folders to keep things even more organized.
Why not use your free time and start building up a digital travel album online.  Or if you are more hands-on, you can always grab some lovely scrapbook supplies and whip up a gorgeous travel album that way.
Here are some great ideas of creative ways to preserve those travel memories.
4. Play Card Games with The Family
If you're traveling with the family, be sure to pack some card games for times like this. You can spend hours having fun playing Uno or other popular games which are suitable for the entire family. You can also add to the fun by introducing exciting stakes to the game!
5. Fuel Your Creativity
Painting, sketching, writing a poem or a blog post can seem a little underrated compared to the other activities, but it'll help you kill time nonetheless. During times like this, I love working on my travel blog. And that's partly because my creativity is at its best while I'm traveling.
Here is a great post if you were wanting to start your own travel blog.
Now, that you've reached the end of this blog, which activity did you find most amusing? Are there other things you do to kill boredom when traveling?
Do let me know in the comment section below. I'd love to hear from you!