As a team of seasoned travel writers and editors, we are dedicated to scouring both online and offline retail markets to uncover the finest products.
Our expertise in the field, combined with our personal enthusiasm for products that enhance travel experiences, allows us to offer you valuable insights and recommendations.
Whether it be simplifying your travel life or making your trips more enjoyable, or keeping those kids safer, we are committed to bringing you the best products.
Our Testing Process
Our team conducts exhaustive research to compile a curated list of product recommendations across a wide range of categories, products are either chosen because we have used them ourselves or because other parents in the fellow travel space have personally used the products and shared their in-depth feedback with us about the product.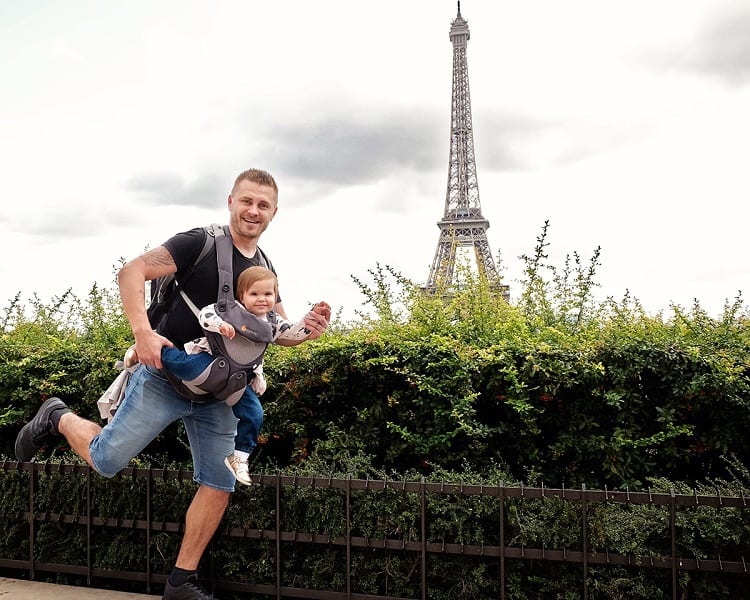 We don't stop at publication, though. Our team continuously updates our recommendations to ensure their accuracy, relevance, and usefulness. We stay up-to-date with the latest product releases in various categories, including family travel gear, plane travel gear, and luggage. Our recommendations cater to all budgets, from affordable to luxury, and we remain unbiased toward any particular brand or retailer.
We prioritize sourcing recommendations from reputable companies that prioritize exemplary customer service, ensuring a seamless shopping experience for you.
Some of the products we recommend may earn us a commission through affiliate links, but not all.
Testing Travel Gear
Our team of testers puts products to the test in the real world, using them just as you would.
For months and miles, we evaluate everything from baby travel car seats, backpack bags, kids' luggage, airplane accessories, kids' travel toys, and more to determine whether these items are worth the price and of high quality.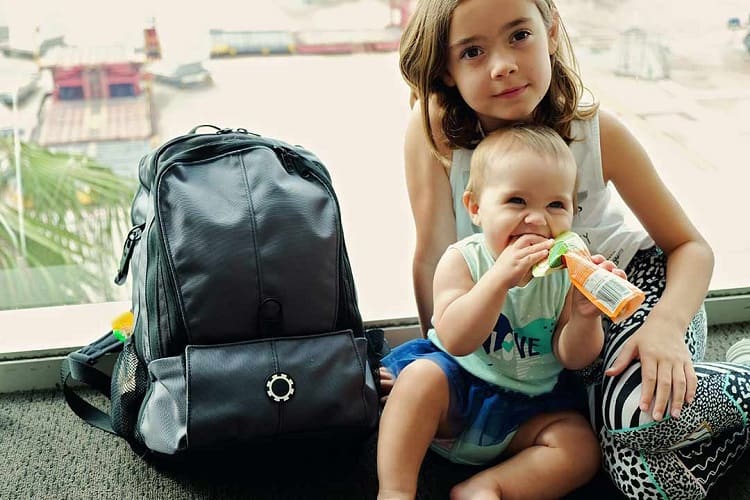 We test multiple products in the same category so we can make comparisons, giving you valuable insights into how different brands and models stack up against each other.
We take dozens of photos to show you what the product will actually look like in your home or in your hands, capturing all the important angles and details to provide you with the most information possible before you make a purchase.
We complete detailed notes tailored to the specific attributes of each product category, rating the items on criteria such as comfort, design, or battery life.
You can trust us to provide honest feedback, both positive and negative, to help you make the most informed buying decision.
We provide an overall star rating, pros and cons for each product, and direct experiences and opinions from either ourselves or from other experience family travel bloggers.
Why Trust Wanderlust Storytellers
At Wanderlust Storytellers, our product recommendations are purely editorial, and we never allow retailers, public relations firms, or brands to influence our content and product coverage.
We take full responsibility for our recommendations. We leverage our extensive network of travel experts to help you make informed purchasing decisions.
Disclaimer
It is important to keep in mind that all products, including those we review and recommend, may occasionally be subject to recalls or revised usage guidelines.
We encourage you to stay informed about any official announcements from the Consumer Product Safety Commission that may pertain to products you have purchased.
Contact Us
If you have any questions about our testing process or have feedback that you would like to share with us, you can reach out to us at [email protected].