A truly comprehensive guide to using Pinterest like a Rockstar!  Includes a FREE step-by-step checklist (see bottom of page) as well as an awesome pin to pin to your board so that you can find this post easily time and time again!
"Pinterest can require a little bit of patience, a lot of hard work and a touch of creativity!"
Within the last months we have managed to grow our Pinterest account from 0 to 5K followers! (Proud moment, YAY *Clapping Hands* —> Yep just a little excited about our accomplishment!)
We have seen great rewards in traffic to our blog as a result of our focus and dedication with Pinterest!  And we can vouch for anyone who is starting up a blog to take the time to 'get to know' and hopefully fall in love with this incredible social media platform!  The thing is,  Pinterest can require a little bit of patience, a lot of hard work and a touch of creativity!
I found it by far the most time-consuming social media platform, unravelling the steps on how to use Pinterest has been a rollercoaster adventure!  But looking at the positive, the benefits from this platform has also been one of the most rewarding!
Pinterest is like baking a cake:

it takes time and a bit of love,

but when that cake comes out and

you frost is with your creativity,

well lets just say the hard work is all but forgotten in that tasty reward of goodness!
If you are wondering how to use Pinterest, or maybe you already have a Pinterest business account but want to know how to use it like a ROCKSTAR! then this Pinterest tutorial is for you!
To dream is a wonderful thing. To believe is to set dreams in motion!  That means do some work! So let's do some work then!
Follow Wanderlust Storytellers l Travel Blog's board Wanderlust Storytellers Travel Blog Pins on Pinterest.
In this Pinterest Guide:
 Pinterest is an Amazing Traffic Source!
 The Ultimate Guide on how to use Pinterest like a Rockstar!
 A sneaky link and discount to the incredible Pinterest Schedule Tool – Tailwind!
 A downloadable Checklist to print out and use to improve your Pinning Strategy!
1. Pinterest is an Amazing Traffic Source
Time and time again I have read articles from social media experts about the value of investing time in Pinterest due to its traffic driving force!  Not only that, but often there is a thread on the Travel Blog Success Facebook Group (You need to join this awesome program to get access, click here) about how expert travel bloggers are seeing the most traffic from Pinterest, above all other social media outlets!  Pinterest is our highest traffic driver, and you know the funny thing?  Pinterest is one of our social media platforms with the lowest number of followers!  Instagram for instance with almost 20K followers don't even drive a quarter of the number of people that Pinterest at 5K does!!  Interesting huh!  Proof in the pudding that it is important to know how to use Pinterest to your full advantage!
Now let's look at a completely different 'Rockstar' feature that Pinterest has.  The lifespan of your work and effort on Pinterest, if done correctly, will expand into the months range and quite possibly into the years range!  Compare that with say, twitter, where a tweet has a lifespan of around 20 min or Facebook where the lifespan might be 3 hours (if anybody even sees the post in the first place!!  Facebook agrivrates me!! grrrr).  See how all your hard work pays off for so much longer on Pinterest?  We have a pin on there, which we posted 2 months ago and people are still repinning it!  And daily we get around 30 people from that pin, not bad for a post that was published 2 months ago (from a newbie blog)?  And you know what?  Because I did the hard work on Pinterest with that pin when the post was published, this traffic is a pure naturaly flow, without me doing any extra work ….. I really do like that!!!
This was one of our first pins (and it is not even necessarily my favourite pin!).  But hey, I love the 400+ repin number and the 100+ hearts!
2. The Ultimate Guide on How to use Pinterest like a Rockstar!
Set up your Pinterest for Business Account properly
Take the time to set up your account properly, on Pinterest, first impressions is what it is all about!  The people who hang out here are visual peeps!  So you need to grab their interest right from the word go!
Quick Pinterest Tips:
Account Name
Think about using your brand name here!  If you are the new comer on the block like we are, it is all about branding and we want to get our name seen everywhere!  Another tip here is to include some keywords in your account name as well, for example our Account Name is  – Wanderlust Storytellers l Travel Blog.  Two keywords are included here 'travel' and 'blog'.
Pinterest Profile Photo – Have one!
Your profile photo is so important!  Without it you just totally look unprofessional and even 'spammy'.   You might have to play around with your profile photo to find the one that fits the size and circle shape the best!
Descriptive Personality Filled Bio
Your bio is important as people will glance over it to figure out what sort of things you might be pinning about!  So try to fill it with personality, or try to wow them with your importance!  Try to include more keywords here as well.  The Blonde Abroad has done a pretty great job with her bio!  She defines who she is by letting everyone know that she runs a 'travel and lifestyle blog'.  She wow's the peeps with the statement 'award-winning'.  And the second sentence is filled up with keywords – 'travel tips', 'fashion', 'festivals', 'photography'.  What sort of things will you be pinning about?  What sort of searchable words could you include in your bio to help define who you are as a pinner?
How to use Pinterest for business:
When you convert your profile over to a business one, you will get a load of extra tools that will help you with stat analytics!  So hop over to this link here, to find out how you can go about the converting process!  And while you are at it, you will also need to verify your website URL, that way your URL is visible under your profile image!  Click here to read about how you can verify your URL.
Pinterest Rich Pins
Rich Pins are another important feature for a business owner!  This is one way to make your pins stand out on a professional business level compared to just the normal pins!  It makes everything look so much more official, and when you connect anything to your brand name, official is good …. it is REAL GOOD!!!  You can click here to read about how to set up your pins as Rich Pins.
Building Pinterest Boards
Okay, so we now have an active business account! Yay!  But before we work at gaining followers, we really need to think about building our boards so there is something there for them to look at!  And we want what is going to be there to be GOOD … actually not good, but GREAT!!  So think about what type of boards you would like to have!  Grab some paper and plot it all out!!
Suggestions:
Have a board for your brand name!  Let's keep working on branding whilst we are at it!
Name your boards with words that are searchable, don't try to be cute or fancy.  What do people search for??
Think about including Fashion and Food in some way to your niche.  Why?  Because Pinterest and Pinterest peeps love pins on fashion and food, so it will help you 'get out in the crowd' a bit easier!
Once you have your plan of action, it is time to start building these boards with pins.  I would suggest to just start it off with pins found on Pinterest.  Forget about your blog for  a minute!  Why?  Because you don't have followers yet!  We want to pin YOUR pins once you have followers so that people will actually see them!  So find some 'swoon-worthy' pins and start pinning!  Try to pick some pins that already have some awesome re-pin numbers!  Again, it is a great way to get exposure as a newbie on Pinterest.
If you have the time, you might want to invest it in designing some great cover pins for your boards!  Whatever you choose to do, make sure that your boards look impressive and like they 'fit' together.  Sabrina from Just One Way Ticket does a brilliant job of making her boards all look like a cohesive bundle!!  I love it!!
Gaining Pinterest Followers
Once you have a collection of visually appealing boards filled with delicious looking pins, it is time to start working on your following.   Here are a few different suggestions on how to build your Pinterest following.
Follow other Pinners that are related to your niche!  You will find that a lot of people on Pinterest will reciprocate your follow by following you back, especially if they are do not have a massive following themselves.  So go and follow some people that you can start connecting with on Pinterest!  Remember, your follow to following ratio truly does not matter at all on Pinterest!!  All you want is some followers that love your niche so much that they might actually re-pin some of your pins!  That is the aim, so do let go of worrying that your following number is higher than your followers.  Who cares!!!
Next, install some plugins on your website, so that there are buttons that people can click easily to reach and follow your Pinterest board.  Link up Pinterest in as many places as you possibly can.  Why not include it in your email signature while you are at it!
If you have some following on other social media avenues, do a message to let them know that you have just started on Pinterest and would love for them to hop over and follow you there?  What have you got to loose?  Some might come over!
Remember Pinterest is a very large search engine, so whenever you upload pins, ensure you are covering keywords that people might be searching for!  Be specific, don't just copy your title from your blog and paste it in, you need to create interest in your pin and entice people to click on it!!  Use your keywords and people will find your pin and re-pin it even if they don't follow you directly!
Be active and pin the most swoon-worthy pins, don't pin mediocre stuff!  You don't want anyone clicking on that unfollow button at this stage!  Every follower is valuable and takes you closer to your goal.
I found that when I pin pins that have high re-pin rates, that it really gives me extra exposure as well!  Pinterest has a Smart Feed which pops up a mix of new content with the most popular pins in your interest area!  So if you have that popular pin on your board, whala! you might just land on the Smart Feed! So find the pins in your niche that is truly popular already and get them on your board!
Work the Re-pin factor!
Make sure your pins are re-pinnable – That means that you will need to take clear, crisp, awesome photos.  No one wants to see a blurry photo.   You will also need to start taking more photos in portrait orientation as research proves that these do better on Pinterest!   Do choose photos that people will actually want to have on their boards, do they really want a close up photo of you pulling a face on their own boards??  I doubt it!!  Don't sabotage yourself!  Also think about your truly personal stories, how can people that don't know you connect to those?
Add a title to your photo: Another good habit to get in to it to start creating pins that have titles on them.  It simply helps create visual impact!  Include your brand name on the photo to help imprint your name in memories.  If you are savvy with Photoshop you can use that (my preference), however online programs like Canva and Picmonkey are very popular as there are loads of templates to use!  Do think about what words you are popping on the photo, try to refrain from using word such as 'I, me, us' as it makes it hard for the pinner to connect with your topic … unless they know you really really well!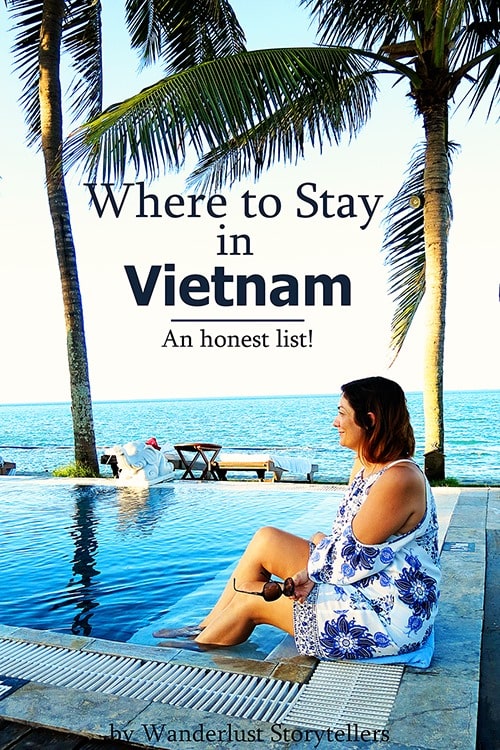 Include your web address into your description of your own pins, Pinterest will hyperlink this, giving your pinners two ways of reaching your blog, either through the link or by clicking on the actual photo.
Join Facebook Groups:  There are actually some truly awesome Facebook groups that you can join as well.   These groups work on a basis of repinning each others pins to enable a greater reach factor!  Each group has its own set of rules, so do check in with what the expectations will be on the group you are asking to join?  Are you required to pin everyone's pin that participates in the thread?  Is this something you want to do?  I would suggest trying to find a group board that focuses on your niche!  For example I am part of a group called 'Pinterest for Travel Bloggers'.  Perfect for my niche!
Visibility Based on Engagement!  – Pinterest loves helping businesses get seen, but in order for the platform to value your pins, you need to build some 'authority'.  A good way to do this is to work on your engagement of your pins, that means that a re-pin, a like or a comment suddenly becomes very important as this sends a subtle message to Pinterest that people like your stuff.  So put in some work to attain engagement.  Again this is easily done by Facebook Share Groups but can also be achieved by engaging on other people's pins …. they might just return the favour!
Join Pinterest Group Boards – PinGroupie.  Another great way to facilitate re-pins is by joining group Pinterest Boards.  But please, please do choose these carefully!  I have a belief that you don't want to have your own pinterest site filled with other people's boards!   And your task is to figure out which boards have an awesome repin rate!!  There is no point joining a board that has 3 million followers if most pins don't ever get repinned!  I am currently part of 10 group boards and feel that it is a touch too many, so I'm in the process of evaluating which are working well for me in regards to re-pin value!  An easy way to figure this out is to sign up with Tailwind.  (If you use my link you can get a FREE MONTH and if you choose to sign up, you will get $15 off your price!!!  Who doesn't love a bargain!!)  You can see how easy it is to select a group board form the Pin Inspector and it will bring up all your pins together with your re-pin, likes and comments stats!  This pin got repinned 86 times from this board alone, I'm pretty damn happy with that!!  Did I mention how much I love Tailwind?
Make your pins Shareable! Lastly, ensure you have a plugin that will allow your readers on your website or blog to share your images and posts!!  There are some gorgeous plugins out there that will bring up a 'pin' button when visitors hover over your images!  How easy is it for them to click and share!  Also don't be shy about asking people in your posts to help you grow by sharing your pins.
4. Scheduling Pins
Now, your Pinterest account should be one massive hive of busy activity!!  And while you are joining groups on Facebook and joining Group Boards on Pinterest, you really need to be careful with the amount of pins you pin at a time!  Your followers love to see a balance of pins from all the people they follow and if you are going to dominate their space with your own pins, they will most likely get pretty annoyed and before long you will see a new trend of more unfollowers than followers!  UH OH!!!  Don't let that happen!!!
In order to spread out my pins to ensure that I keep everyone happy, I use a nifty little app called Tailwind!  I seriously cannot imagine my Pinterest life without this program anymore!!  I can easily spread my pins from my website out over day to day, no longer pinning the same pin 10 times to get it onto all my boards!  Not only that, but this app is smart enough to work out the peak traffic times of Pinterest and will automatically create a schedule of your pins according to those times!!  SAY WHATT!!!!! Yep, can you see why I love this program!!!
Not only does it do that, but it will also provide you with a weekly summary of what is happening on Pinterest.  It will let you know when someone comments on your pin so you can hop over and comment back.  It has so many different options for statistics that it is just ridiculous!  It will show you which of your boards are the most popular, so you can strategically place them higher up on your page!  And it will even make suggestions for you as to how you can improve your Pinterest account!!!  CRAZY I KNOW!!!!
A sneaky link and discount to the incredible Pinterest Schedule Tool – Tailwind!
Now while I don't want to sound like a sales lady, I want to point out that you can actually try this program for FREE!!  If you click on this referral link of mine, I will give you a MONTH free use of the program.  A month is all it takes to fall in love, I promise!  And after that stage if you want to sign up, because you used my link, you will get $15 OFF your price!!!!  Who doesn't like a bloody good deal!!!  Because I don't want to sound like a sales freak, I will leave it at that!  But give it a try, if you don't sign up, at least you had a month to schedule pins and get some hints and tips as to how you can improve your account!
5. FREE 'How to use Pinterest' like a Rockstar Checklist to download!
Now this whole post sounds like a mouth-full and your head might be swimming with information!!  SO to make your life easy, I have designed an easy step-by-step checklist that you can print out and tick off as you progress towards running your Pinterest account like a ROCKSTAR!!!!  The checklist is FREEEE!!!  However, we do ask you 'pay' by giving it a shout out on one of your social media outlets, whether it is twitter or facebook – just a sneaky way to help us grow a bit!!  Win-Win!  Please enjoy and let us know how you go??  (Download is beneath the page button)
FREE Download
Pinterest checklist by Wanderlust Storytellers
Please Pin Me! Thank You!
Feature photo credit: © Prykhodov | Dreamstime.com