Taking your family on trips to see the world and explore new destinations can introduce children to cultures and places that help them learn more about the world.
Saying that, vacation with the whole crew can quickly get pricey. Follow these tips to minimize the cost of your next family vacation, no matter where you plan to go.
7 Tips for How to Travel for Cheap With the Whole Family
Here are some of the best ways of how to travel for cheap as a family:
1. Use the Power of Flight Alerts
A big chunk of your vacation budget will go toward getting you to your destination, but you can use some helpful tricks to trim that total.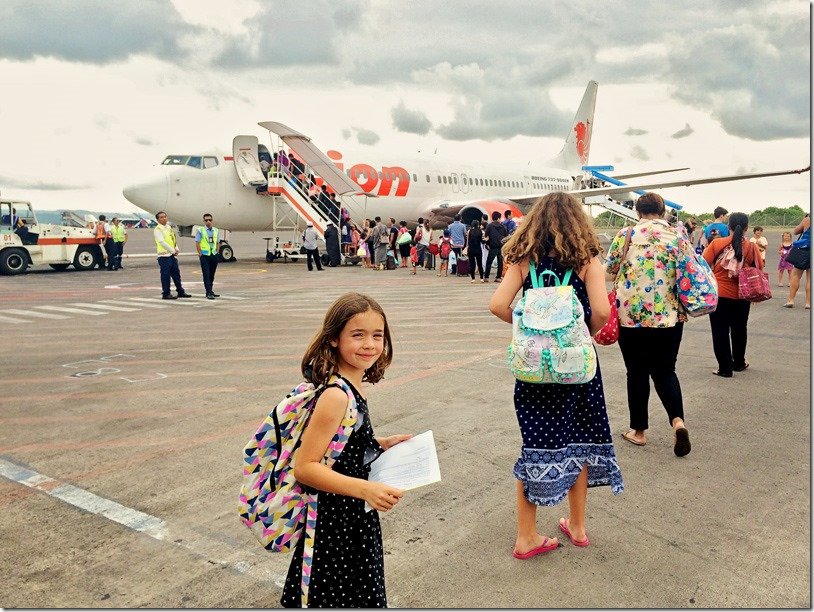 The flights for a family can quickly add up, so finding cheaper tickets is beneficial in allotting more of the budget to other expenditures, such as your lodging, food, and exploration.
Flight alerts are your best bet, as they deliver instant notifications of great deals on airline tickets to various destinations. However, not all flight alert sites are the same.
Next Vacay is a flight alert subscription service that customizes your alerts to your location. Ever spent too much time sifting through an email that doesn't really help you because it only shows flights departing far away from you?
Next Vacay eliminates this frustration, as you sign up with your location and all alert emails are customized to include flights departing from your nearest airport(s). Consider using Next Vacay along with the tips below to help you save the most money on your trip.
---
2. Hang With the Locals
No matter where you go, locals will have insights into the area you're visiting that you simply won't find in travel books.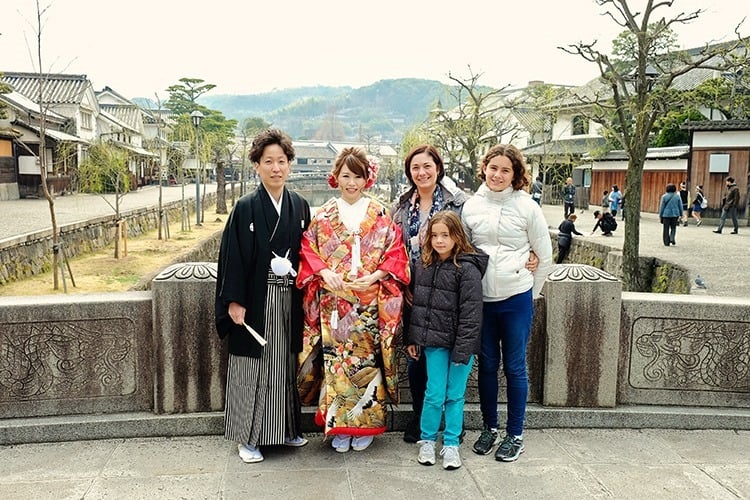 Tourists are often steered to higher-end establishments, including restaurants and bars, but these tend to cost more and may not offer a very authentic experience.
Instead of eating at your hotel restaurant, look for places where locals dine, whether it's a taco stand, noodle shack, or family-friendly diner.
Look for restaurants that are busier, especially around common mealtimes. You'll usually save money on the meal, and you can enjoy food options that may not be on the menu at other eateries.
Before you dine, check out the hygiene protocols to make sure food is prepared safely and properly in a clean kitchen with ingredients kept at the right temperatures.
---
3. Use Public Transportation
Depending on where you're going, you may be able to take advantage of public transportation. Many large cities located across the world have reliable, safe options for getting around.
Best of all, your kids will likely enjoy the ride more than they would if they were in the back of a rental car.
Public transportation, whether involving a ride on a bus, a train, or a streetcar, tends to be more exciting for little ones than a car that feels like what they ride in every day at home.
In some cities, the public transportation options feel like attractions. The cable cars in San Francisco make you feel like you've taken a step back in time, while the MTR in Hong Kong includes 11 lines and gets you where you want to go in a flash.
Map out your routes ahead of time and take advantage of resources, such as mobile apps, to determine which trains or buses to get on as you plan your travel itinerary.
---
4. Stock up on Groceries
One of the big costs associated with vacation is dining out for every meal. When you're bringing your family to a restaurant, the cost of food can really add up and put a damper on your vacation budget.
Look for ways to trim costs by stocking up on groceries and preparing meals at your vacation digs. You can rent a house with a kitchen or even a hotel room with a kitchenette that offers a place to prepare and eat meals.
Even just making your own breakfast on a trip can save you a lot of money, and it ensures that you're starting the day with a meal that everyone in the family will enjoy.
It's also smart to stock up on snacks and drinks at the grocery store. Grabbing bags of chips, candy bars, or bottled drinks while on the go can get expensive.
---
5. Pack Light
Depending on the length of your trip, you may be able to save on luggage fees by only bringing carry-on bags. Most airlines charge for checked bags while allowing for one complimentary carry-on bag per passenger.
If you're traveling for more than a few days, consider booking a rental home or hotel room with available laundry facilities so you can wash and re-wear the clothing you bring on the trip.
Even if that's not possible, you can typically find a self-serve laundromat within a short distance of where you're staying.
---
6. Travel With Another Family
Heading on vacation with another family comes with several built-in benefits. You can look for a rental home or villa, rather than booking pricey hotel rooms, which often saves money after you split the cost between both families.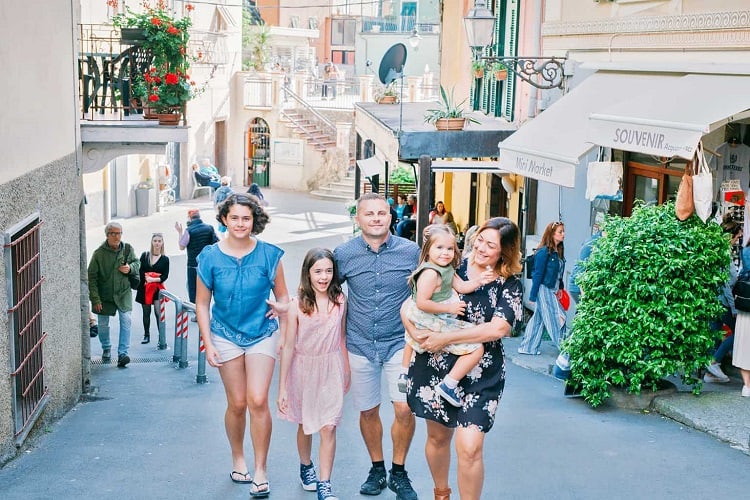 A house will typically provide more space for your families to spread out and relax, and some rental properties have amenities like swimming pools, toys for kids, or outdoor space.
Consider setting up a schedule where you take turns watching the children to give yourselves some alone time exploring the new area.
---
7. Stay Outside of Peak Travel Season
During certain times of the year, travelers will flock to various locations across the globe, driving costs up. For example, the holiday season is one of the most popular times to visit New York City, and the demand results in higher airfare, more expensive hotel rooms, and crowded attractions.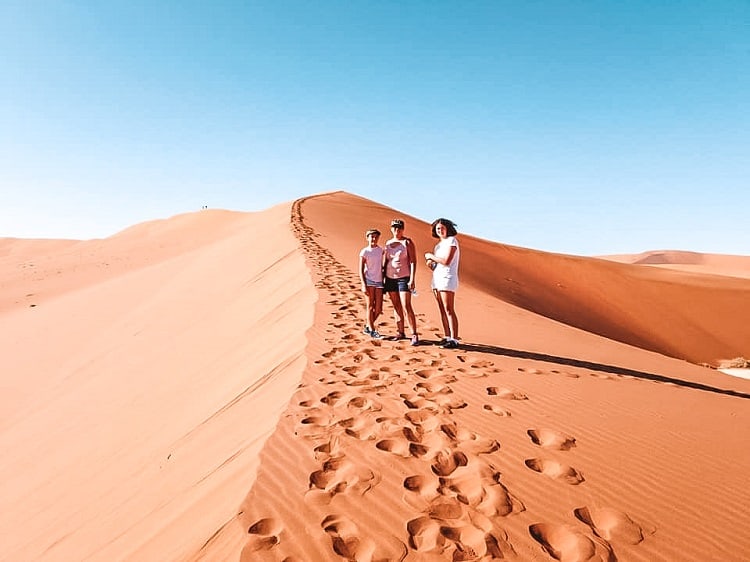 Consider planning your family trip outside of the peak travel season for the place you want to visit to save. If you visit a ski resort during the summer months, you may not be able to hit the slopes, but you can explore the trails on a mountain bike or enjoy warm-weather activities while scoring lower-priced accommodations.