Have you ever traveled in shoes that made you feel like every bone in your feet is crushed even before you reach your destination?
Believe it or not, the type of shoes that you choose for your travels can either make or break your traveling fun before it even begins. This is because traveling is about enjoying the trip and feeling comfortable. It's a sure bet that you wouldn't want to travel with your feet hurting as a result of choosing poor shoes that aren't fit for your travel escapades.
In essence, it's very important to choose the perfect travel shoes. Here as some of the things to look for:
What to Look for in the Best Travel Shoe
1. Comfort
It's pretty obvious that the most important factor to consider when choosing perfect travel shoes is comfort. If anything, comfortable feet are happy feet. So you want to find shoes that you can wear for the entire day. You can find our list of some great comfy women's flats here.
2. Versatility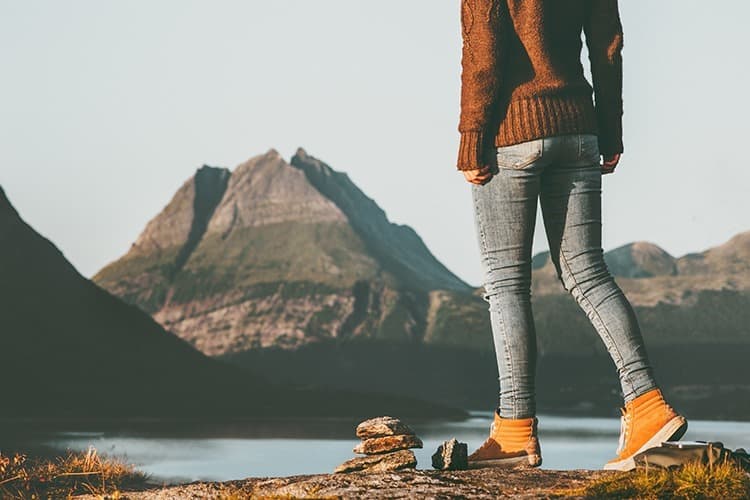 Going for travel shoes that are versatile will make your travel plans much easier. Not only will you have to avoid carrying a whole bag of shoes, but you will only carry a pair or two that can work in almost every terrain, condition or situation.
Imagine having a pair of shoes that you can comfortably walk in, dance in or even run in. Better still, imagine having a pair of shoes that can be just perfect for the weekend, for a dinner party or for the gym.
In short, versatility of the shoes you choose is very crucial. You should go for a pair that can work just perfectly in every situation or condition without having to worry about blisters.
3. Durability
It's certainly obvious that you would not want a travel shoe that will tear in the middle of your trip. This is to say that a perfect travel shoe should be durable and up to the task. In other words, a perfect travel shoe should be able to conquer a variety of terrains and last long.
Sometimes it is worth investing more money in a good quality shoe that will last you for many years to come!
4. Waterproof
We often have to endure rainy days whilst on holiday.  The beauty is that we get on with exploring, whether it rains or not.  With that in mind, you should choose a travel shoe that is entirely waterproof. Waterproof shoes are fabulous for rainy days, for hiking, as well as for snow-covered terrain.
5. Stylish
Everybody wants to be fashionable even during travels. While comfort should be on top of your priority list, you should also choose travel shoes that are stylish, cute and fashionable.
6. Air vent
Given that you'll be traveling, you may have yourself wearing one pair of shoes for the entire trip. You should, therefore, go for a travel shoe that has perfect air vent to enable proper airflow in and out of the shoes. This is crucial in removing moisture from your feet and making them cool and dry.
Deciding the sort of footwear to bring for your trip can be challenging, especially if you've experienced the pain of traveling in an impractical pair of shoes. There are a lot of factors that you should consider when choosing a perfect shoe for travel. You should look for things such as comfort, versatility, style, air vent, durability and waterproof and you'll be all good to go.
Over to You:
Do you have a pair of shoes that you never travel without?