Are you wondering which are the best ways how to get from Sapa to Halong Bay?  Not to worry, we got you covered here!
As some of the most visited tourist destinations in Vietnam, there are a number of ways to travel between Sapa and Halong Bay, and vice versa. While they are quite far away from each other, you can reach Halong Bay via bus, train, and private car transfer.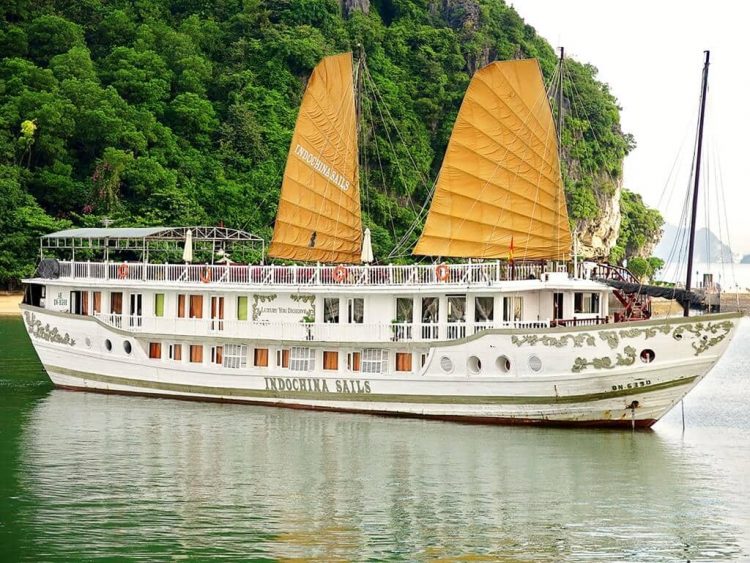 While some routes are more direct than others, the scenery is beautiful along the way and each transport option will get you back from Halong Bay to Sapa as well.
When you finally reach the desired destination of Halong Bay, you will want to check out our best Halong Bay cruise reviews. Taking a cruise on Halong Bay is the most popular way to explore this magical place.
How To Get From Sapa to Halong Bay
Take a look at the options for everything from direct to stop-over routes to get you from Sapa to Halong Bay.
Option 1: Bus, Sapa to Halong Bay
As the most popular mode of travel, the Sapa sleeper bus, with the trusted Phuc Xuyen transport company, is the ideal choice for getting you to Halong Bay.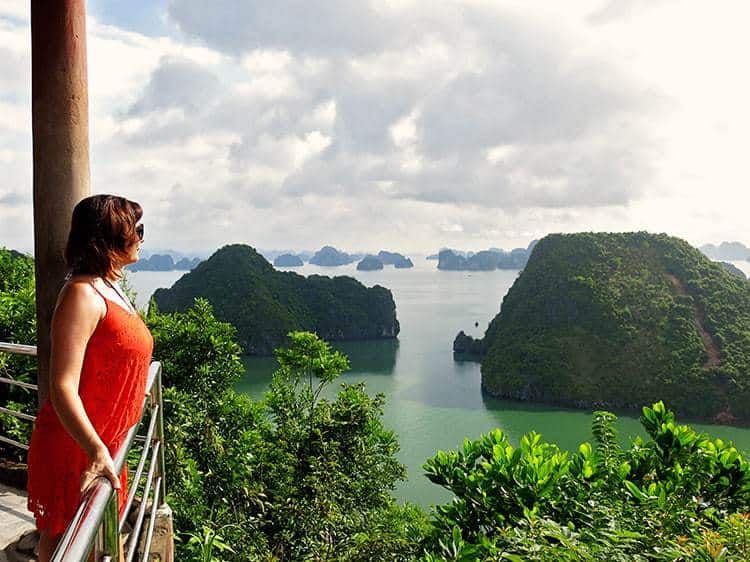 With varied departure times to suit your schedule (08h00, 11h00, 16h00), taking the bus makes your travel day easy.
Journey time: 9 – 10 hours
The cost involved: $16 (370 000 Dong)
Option 2: Train Sapa to Halong Bay
If you'd prefer a train ride to the bus, travelling by rail could be the option for you. While Sapa doesn't have its own train station, nearby Lao Cai is only 25 km away and you can board a train from there.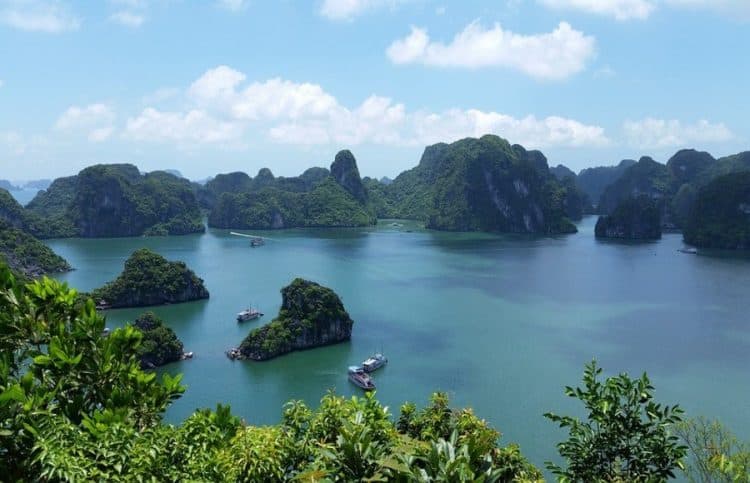 The train runs from Lao Cai to Hanoi, which takes approximately 6 hours and costs $21 (469 622 Dong), however, if you would like a luxury sleeper ticket, they are more expensive.
You will then need to catch a train from Hanoi to Halong Bay, which departs from Khanh Sinh Tour and arrives at Ngọc Châu. The cost of a bus ride is $9.50 (220 000 Dong). Alternatively, you can travel via private car at the cost of $255 (5 917 148 Dong).
Tip: For more info, you can check out our post about Hanoi to Halong Bay here.
Journey time: 9 – 9.5 hours
The cost involved: Between $30.50 (707 737 Dong) and $276 (6 404 442 Dong)
Option 3: Private Transfer
For a comfortable, stress-free transfer from Sapa to Halong Bay, booking a private car or van is the way to go. Depending on the size of your group, you can choose the 7-seaters or a larger 16-seater option.
The car service also includes an experienced local driver to ensure your journey from Halong Bay goes as smoothly as possible.
Journey time: 7 hours 15 minutes
The cost involved: From $280 (6 497 260 Dong) to $310 (7 193 395 Dong)
How far is Sapa from Halong Bay
Sapa is approximately 493 km away from Halong Bay. It can take between 7 and 10 hours to travel between Sapa and Halong Bay.
Getting from Sapa to Halong Bay FAQ
Check out frequently asked questions on getting from Sapa to Halong Bay: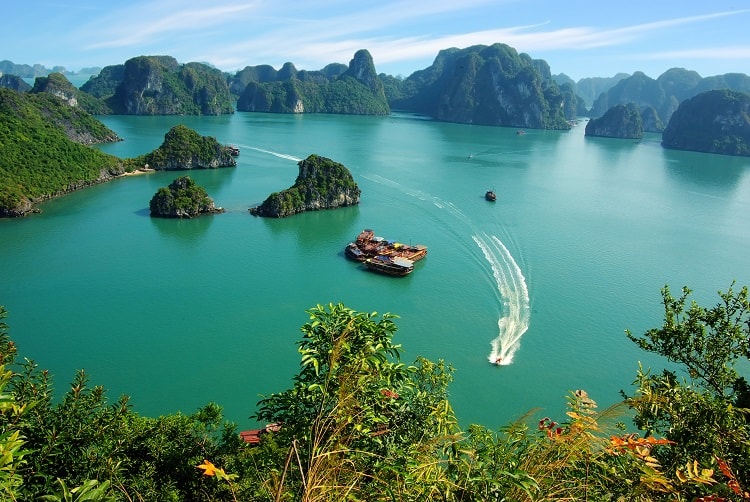 1. Can you fly to Halong Bay?
You can't fly directly into Halong Bay, but the nearest airport is NoiBai International Airport in Hanoi. From here, you can travel to Sapa for some sightseeing and complete your trip by heading down to Halong Bay.
2. Can you sail to Halong Bay?
There are a number of cruises and tours which operate in the Halong Bay area. These include:
Large sea-going cruise ships, with a day-stops on various islets in Halong Bay

Junk boats, which look like real-life pirate ship illustrations)

Small sailing boats that can take you on an island-hopping excursion
3. What to do in Halong Bay?
Halong Bay is filled with amazing islets to explore along with mysterious caves that pepper the craggy cliffs and leafy outcrops.
Enjoy water sports off Halong Bay's stunning beaches or spend a day island-hopping as you discover miles of sandy coast.
There are also amazing nature parks such as Cát Bà National Park where you can experience Halong Bay's unique vegetation and wildlife.
Final Words:
Whether you want the fastest route or a bit of a meander, traversing the Vietnam landscape on your journey from Sapa to Halong Bay is 100% worth it.
Tip: Find our guide on the Best time to visit Halong Bay or check out our list of 5 of the Most Popular Halong Bay Caves to Explore.
Over to you:
Which of our options of how to get from Sapa to Halong Bay will you choose for your holiday? Please pop in your thoughts in the comments below.
Further Reading:
Check out our list of hotels in Sapa here.
Getting to Sapa from Hanoi and back again.
Explore Sapa hiking trails.
Find other top places to visit in Vietnam here.