Are you looking for the best way of how to get from Phuket to Koh Lipe? We've got you covered!
If you're wanting to travel straight from Phuket in Thailand to the small, yet beautiful, island of Koh Lipe, the distance may scare you. While the trip may take you the better part of a day – we assure you that the travel time is worth it.
How to get from Phuket to Koh Lipe
There are 4 main options to choose from when travelling from Phuket to Koh Lipe and back.
Ultimately, whichever of these options you choose from, know that you will need to spend some of your time on the water either way.
Option 1: Direct Ferry
There are multiple ferries that run throughout the day during the high season, but only one is available during low season.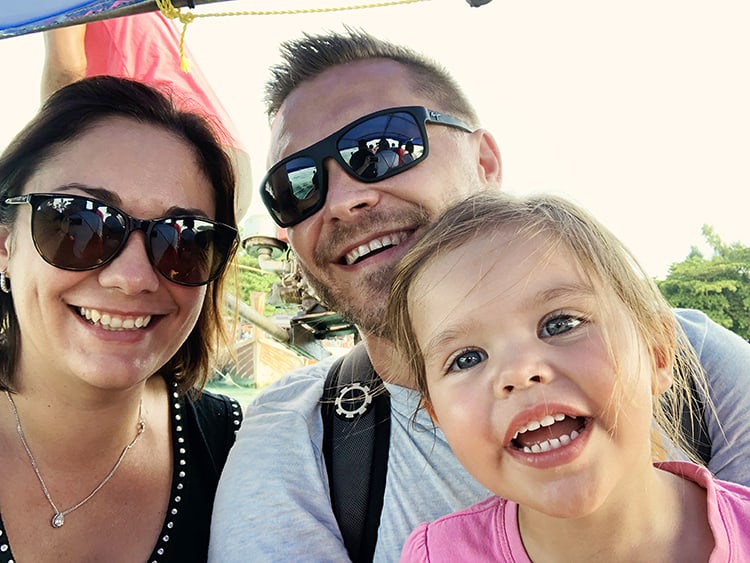 Ferries are possibly the best way to travel to Koh Lipe, with many having air-conditioning, allowing you to relax and enjoy your trip in comfort.
This is a multi-transport option and includes a transfer from the Phuket International Airport.
Click here to see prices for ferry trips to Koh Lipe
Journey Time: 5 – 7 hours
The cost: from US $ 83,07
Perfect For: a slow, scenic trip
Option 2: Direct Speedboat
Speedboats leave from Rassada Pier in Phuket at 8 am each morning. Your ticket includes hotel pickup at 7 am, provided you are staying in the area.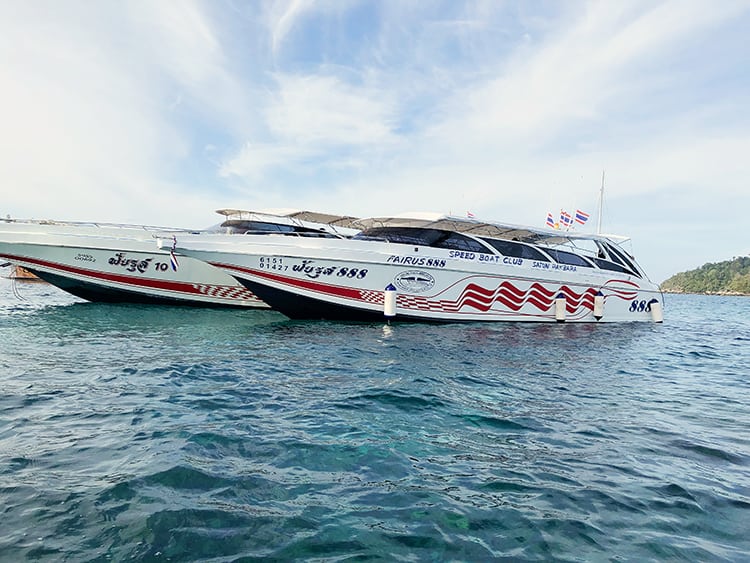 You'll then arrive at Pattaya Beach in Koh Lipe at around 1:30 pm. There is only one speedboat running per day.
Click here to see prices for speedboat trips to Koh Lipe
Journey Time: 5.5 hours
The cost: from US $ 75.24 per adult
Perfect For: Those who are happy to leave in the morning, as there is no alternative time.
Option 3: Taxi – Ferry
Taxi goes from Phuket to Pak Barra pier. If you prefer not to have to spend too much time on the water, this option is for you.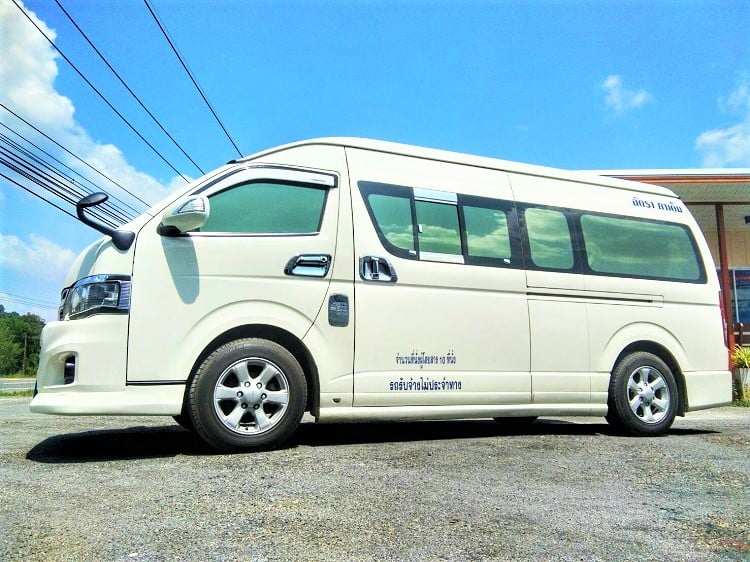 The drive is around 6 hours to Pak Bara, and then you can take a speed boat from Pak Bara to Koh Lipe, which be a simple 2-hour trip.
Journey Time: 8 hours
The cost: from US $ 205 for the private transfer, US $ 23.51 for a speed boat
Option 4: Plane – Shuttle – Ferry
You can fly from Phuket to Hat Yai, the closest airport to Koh Lipe, which takes around 1.5 hours.
You then need to take a private transfer from Hat Yai to Pak Bara pier which is a 2-hour drive, and then a speed boat from Pak Bara to Koh Lipe – which will be another 2 hrs.
Journey Time: 5.5 hours
The cost: from US $ 58.58 for one-way flight; US $ 69 for private transfer; US $ 23.51 for speed boat
What you need to know before you go from Phuket to Koh Lipe
Phuket is one of only 3 cities that you can access Koh Lipe from; the other two are Pak Bara and Krabi. Here's everything you need to know before you embark on a journey from Phuket to Koh Lipe.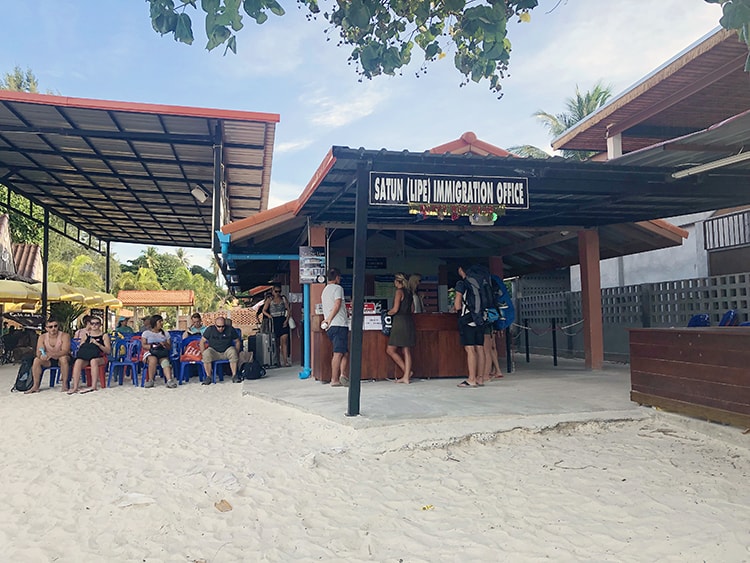 How far is Phuket from Koh Lipe
The distance between Phuket and Koh Lipe is 121 miles (or 194 km).
It's not a short trip, taking up to 8 hours to reach your destination. Even the fastest options can take around 5 hours, so best to bring a book and enjoy the journey.
Getting from Phuket to Koh Lipe FAQ
Some questions about the Phuket to Koh Lipe trip answered: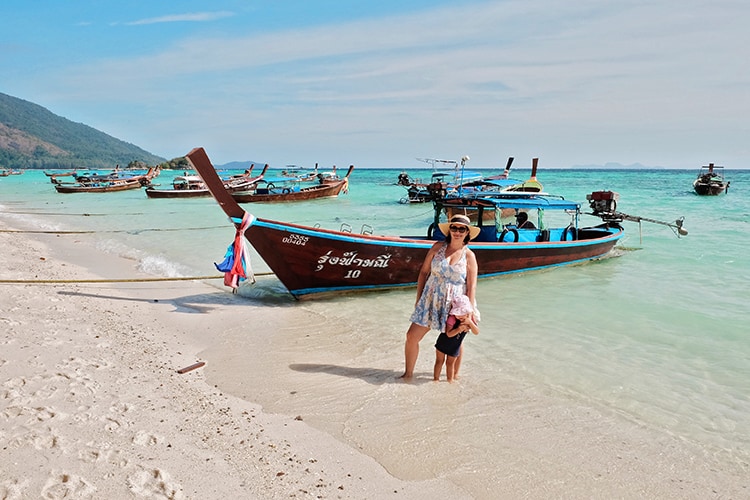 1. Can you access Koh Lipe during the rainy season?
The direct speedboat and ferry only run from October to April – due to weather conditions. Even during this time, if the weather is bad, the boat will not run.
Your ticket will be postponed or refunded. You can still go to Pak Bara by taxi or bus and catch the faster speedboat from there.
2. Is there a fee to get onto Koh Lipe?
There is a US $7 fee when arriving in Koh Lipe, separate to any transport fees. This is because Koh Lipe is part of the Tarutao National Park.
3. Do I need to book transport in advance?
Depending on which transport option you take, you probably won't have to book in advance. It is best, however, to check with the company beforehand.
Many hotels on Koh Lipe also offer their guests free ferry transfers from Phuket and other islands, so see if your accommodation offers this.
Additional Info about the destinations
If you are in the planning stages of your trip to Thailand, there is plenty of information that we can share with you in regards to the destinations.
Phuket
If you are after a bit of fun-filled activities around Phuket, you can check out what are the most fun outdoor activities in Phuket post here.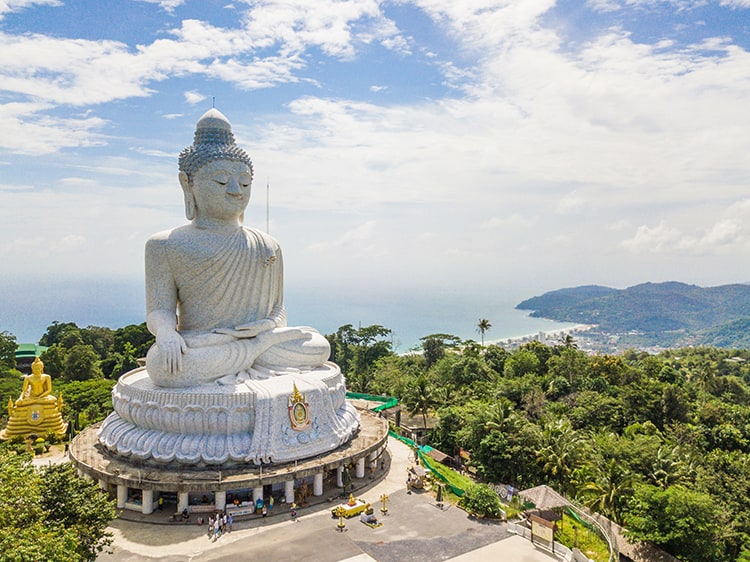 If you are interested in what to do outside of Phuket, then you will love the Phi Phi island hopping here.
Alternatively, you can use some of our info from our one-day Phuket itinerary post here.
Over to you:
Which of the above options of getting from Phuket to Koh Lipe will you choose for your trip?
Once you have gone on your journey, please let us know about your journey in the comments below.