Are you searching for the best way of how to get from Langkawi to Koh Lipe? We got you covered!
With its stunning white beaches and opportunities for exploring the coral reefs that await beneath the water, Koh Lipe should always have a spot on your Thai itinerary.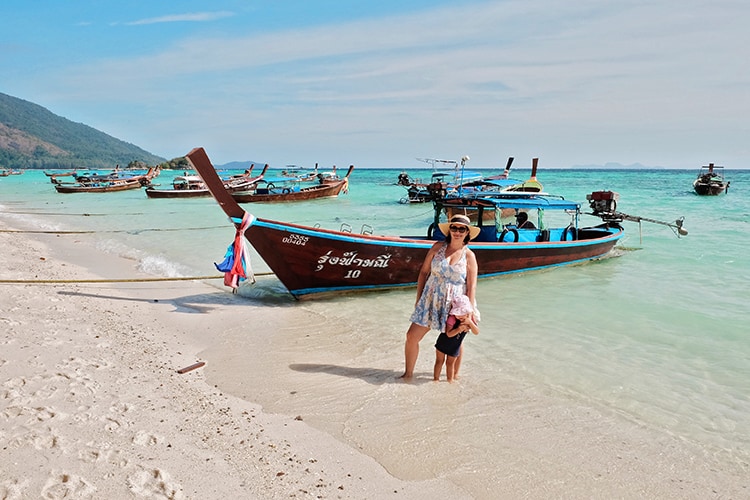 As an island, the only way to get there is via ferry or speedboat. Make your amazing journey across the Andaman Sea from the Malaysian paradise, Langkawi, and enjoy the stunning sights of Paper Island.
---
How To Get From Langkawi to Koh Lipe
Travelling from Malaysia to Thailand feels like just a boat ride across the sea on this trip from Langkawi to Koh Lipe. Take your pick from some of the best options on offer.
Option 1: Koh Lipe Ferry
The ferry to Koh Lipe is the best way to travel from Langkawi. It only runs during Thailand's high season, with a mild extension from mid-October to mid-June.
The ferry from Langkawi to Koh Lipe runs twice a day with departures at 07h30 and 12h30.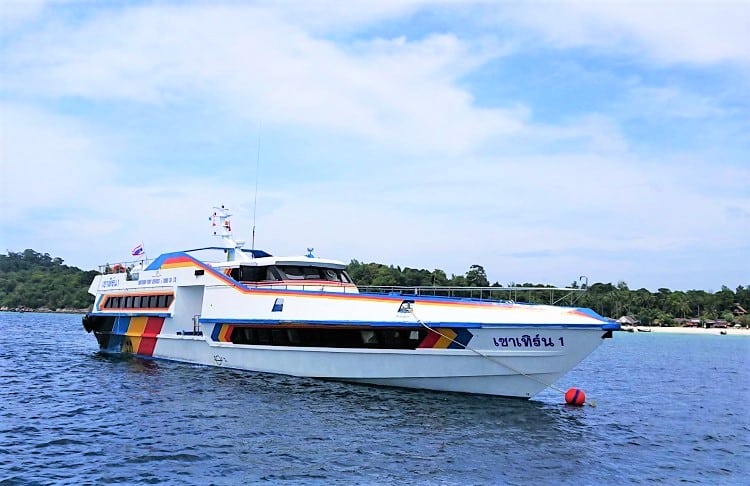 Set off from Kuah Jetty, where you will be cleared to travel at the immigration office, then sail straight across to Koh Lipe, where you will dock at the Arrival Floating Pier.
From there it is a short sail on one of Thailand's iconic longtail boats.
Journey time: 1 hour 30 minutes
The cost involved: from $ 37.78 USD
---
Option 2: Speedboat Transfer
During the low season, the Koh Lipe ferry doesn't make its full commute across the Andaman Sea.
The best way to travel is a combination of a ferry, minivan and speedboat to Koh Lipe.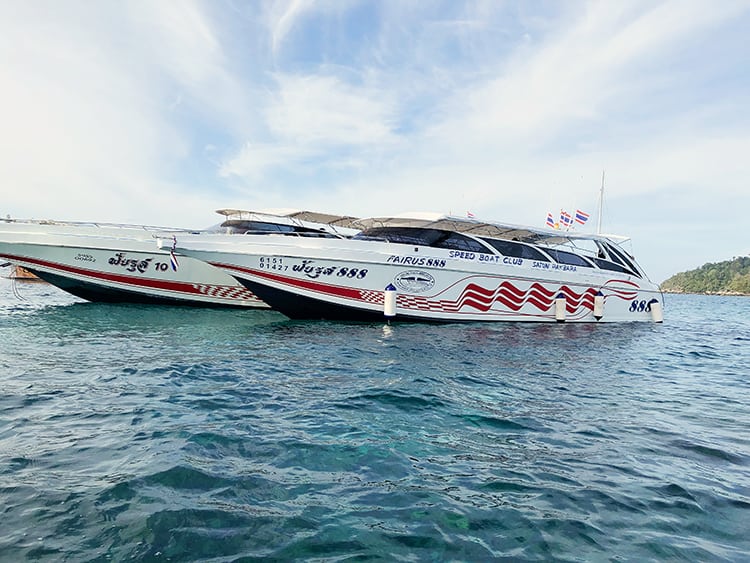 From early July to mid-October, daily tours operate from Kuah Jetty, departing at 09h30. Sail by ferry to Tammalang Pier in Satun, then travel via shared minivan to Pakbara Pier.
Here, you will hop on a speedboat, where you will zip across the water and end your journey on Pattaya Beach, one of Koh Lipe's most amazing beaches.
Journey time: 4 hours 30 minutes
The cost involved: 1786 Thai Baht (232 Malaysian Ringgit)
Additional Costs: National Park fee – 200 Thai Baht for adults, 180 Thai Baht for children
---
What you need to know before you go
Here are some of the things that you might want to know before you go from Langkawi to Koh Lipe:
How far is Langkawi from Koh Lipe
Langkawi is approximately 59 km from Koh Lipe. You can traverse the seascape between 90 minutes and 4 hours 30 minutes, on a journey that hardly feels like your going to a different country.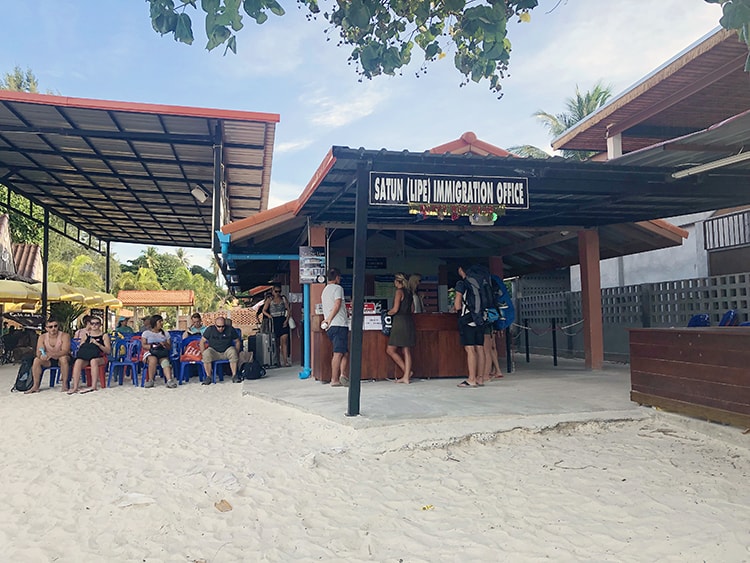 Getting from Langkawi to Koh Lipe FAQ
1. Can you fly to Koh Lipe?
Koh Lipe doesn't have an airport of its own, however, the closest airport is Hat Yai International Airport, from which you can travel via shuttle and ferry transfer to Koh Lipe.
If you are travelling to Langkawi first, you can fly into Langkawi International Airport, then travel via ferry, van, and speedboat to Koh Lipe.
2. When to visit Koh Lipe?
Ultimately, Thailand has two seasons, the high and the low. The high season is from November to April, with warm sunny weather and a smattering of rainfall.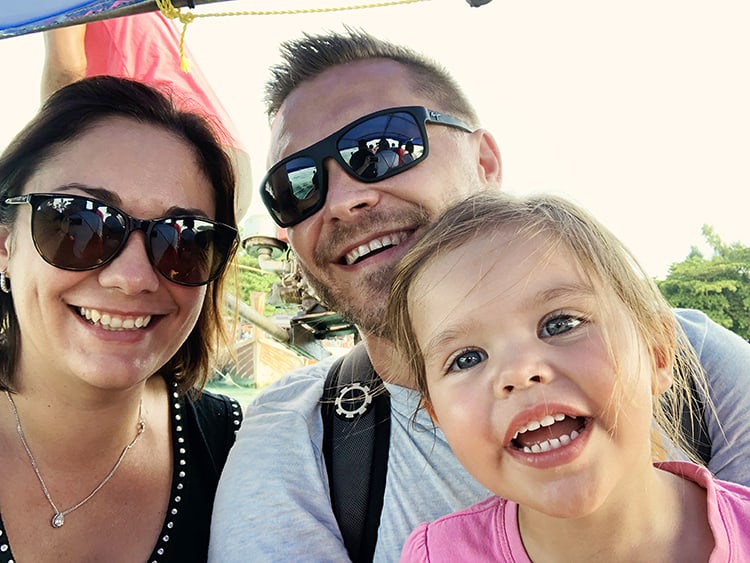 This is the most popular time to visit Koh Lipe because of the pleasant weather and easy travel.
The low season takes up the rest of the year from May to October, where weather can be quite changeable, but there are fewer tourists so it can still be worth visiting then.
3. What to do in Koh Lipe?
As one of the smallest Thai islands and the only inhabited island in the Adang Archipelago, Koh Lipe has a unique beauty to it. The three main beaches you can visit are Pattaya, Sunrise, and Sunset, with a stunning shoreline and water activities to enjoy.
You can snorkel straight off the beach along the hidden coral reefs. You can also island hop to the exquisite islets surrounding Koh Lipe, including Koh Adang, which is worth the climb for the breathtaking view at the top.
---
Final Words
Travelling from dreamy Langkawi in Malaysia to idyllic Koh Lipe in Thailand is well worth the trip. Cruising across the Andaman Sea as you watch the incredible coast of Koh Lipe get closer and closer should definitely be on your Thailand checklist.
Over to you:
Which of the above ways of getting from Langkawi to Koh Lipe will you go on? Please pop in your experience of the transfer in the comments below.
Additional Info
If you are interested in checking out Langkawi a bit more before you leave for Koh Lipe, you can spice up your itinerary with some of the ideas from our 3 day trip to Langkawi here.
Also, if you are in the planning stages of travel, we can help you out with the right time of the year to go to Langkawi as well.
And the final tip for where to stay on the island in style: check out our recommendations for the best hotels in Langkawi with private pools post.
---