Traveling is one of the most rewarding ways you can spend your time and money.
Not only will you experience other cultures that change your world view, but you'll also experience unforgettable sights, food, and weather.
But, not everyone wants to stay at a hotel everywhere they go (or has the money to). Luckily, there are other options you can take advantage of along your journey.
Not sure where to start? Don't worry, we got you covered.
---
5 Hotel Alternatives
Let's take a look at everything you need to know about hotel alternatives while traveling.
1. Hostels
If you're traveling alone and don't mind a lack of privacy, hostels are a great alternative to staying at a hotel.
If you do value your privacy, however, there are hostels that allow you to rent a room to yourself. Keep in mind, though, that you'll be sharing common areas (kitchen, bathroom) with other people.
---
2. House Sitting
No matter where you go, there will be people who need to have their house watched while they're away. If you don't mind staying in a stranger's home, this could be a good route for you to take.
There are a handful of online resources you can use to find those who need someone to take care of their home. You might even get paid to do so, but staying rent-free is often enough for a traveler!
---
3. Vacation Rental
If you're hosting an event, traveling with a large group, or simply want to stay in luxury, a vacation rental is an unforgettable experience.
You're essentially renting out a quality house or villa that you'll have all to yourself for the duration of your stay.
Savanah Collins from Interhome.co.uk says that a big pro for staying in a villa when traveling is that you will have all the amenities to yourself, while at a hotel you have to share with others.
If you're on a budget, though, renting an Airbnb is a great alternative that will give you an enjoyable place to stay without emptying your wallet.
---
4. Couchsurfing
Traveling light and on your own? Couchsurfing is about as cheap as it gets.
There are often a sizeable number of families in larger cities who open their home for travelers to briefly stay at. You can use this resource to see who's near you or where you'll be.
---
5. Camping
Who says you have to stay indoors at all?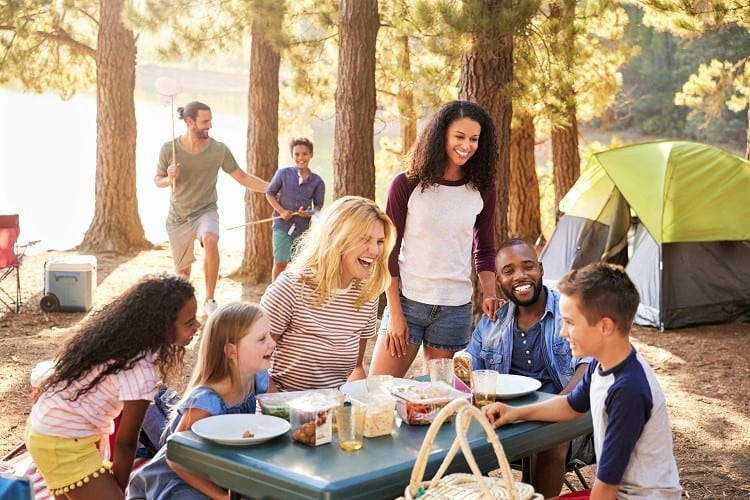 Camping is the perfect way to fully experience the environment that you're in. Plus, there are plenty of campgrounds and public parks in most cities that you can take advantage of.
If you choose to camp somewhere rural, though, make sure you aren't on someone else's property. Also, research all you can about wildlife in the area!
---
Finding Hotel Alternatives Can Seem Difficult
But it doesn't have to be.
With the above information about hotel alternatives in mind, you'll be well on your way to enhancing your travel experience while keeping your wallet fuller in the process.
Want to learn more travel tips? Make sure to check out the rest of our blog!