Congratulations on getting married! This is possibly the best time of your life but the pressure of planning this once-in-a-lifetime holiday may well be your worst nightmare!
Ultimate Once-In-A-Lifetime Honeymoon Trip Ideas 
Choosing the most romantic getaway for someone whom you will spend the rest of your life with can be super stressful.
All of these locations are perfect for a 1-4 week trip and are full of potential romantic honeymoon experiences.
These unique honeymoon destinations will give you some inspiration if you are looking for a more unusual and adventurous trip, whilst still enjoying buckets of romance and luxury.
Explore Cuba
Closed off to the world for decades, this destination has stunning natural beauty, Spanish Inspired colonial buildings, retro 1950s vibe and pristine clean beaches; Cuba makes for a perfect honeymoon backdrop.
Havana
This City is encapsulated in a 1950s time machine with a strong hint of Spanish blood in its buildings, food and heritage.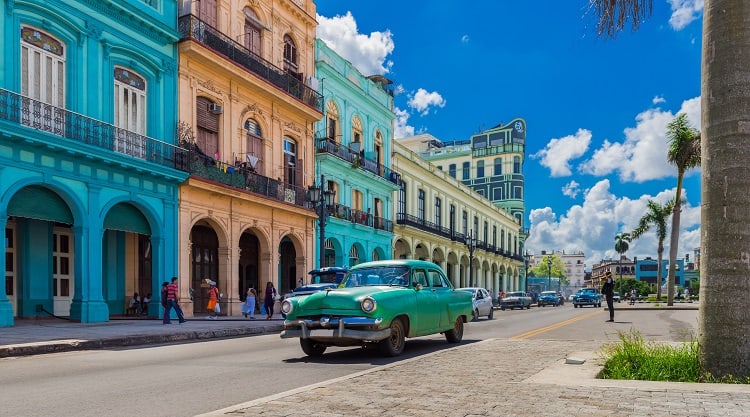 The city has a bevy of American vintage automobiles on its roads which are a marvel to watch as they whiz down the streets of Havana.
There is so much to do in this enchanted and laid back city, take a vintage cab to La Habana Vieja or tour the Cuban cigar factories.
Wind up your stay in Havana by taking a stroll hand in hand at Playas Del Este beach whilst sipping on the famous mojito or daiquiri at one of the beach payas.
Santiago
Santiago has a strong influence of Spanish heritage and is known for salsa and sandy white beaches. Visit the Cespedes Park and the exquisite Cathedral Church.
If your honeymoon is in July you will enjoy the Fiesta del Caribe as it moves through the streets to the sounds of rumba beats along with fantastic costumes.
Casa de la Trova is a romantic place for music, dance and food. For avid hikers, La Gran Piedra Peak has numerous trails and you can toast to your future at the summit.
Trinidad
Trinidad is the oldest city in Cuba, a true destination for honeymooners. Hire a horse from the locals and go on an adventure through the streets, gazing at the still brightly colored iconic buildings.
Visit the idyllic sugarcane fields littered around Trinidad, finding your way to Vegas Grande or Caburni Waterfall where you can enjoy a romantic swim in the cave pool.
Visit the Casa de la Cultura for salsa lessons, a great way to have fun together as newlyweds and for breath-taking romantic sunsets go to Playa Ancon beach for snorkeling and diving.
Honeymoon on The Trans-Siberian Railroad
This exciting journey cuts across through some of the world's most dramatic landscapes of Europe and Asia.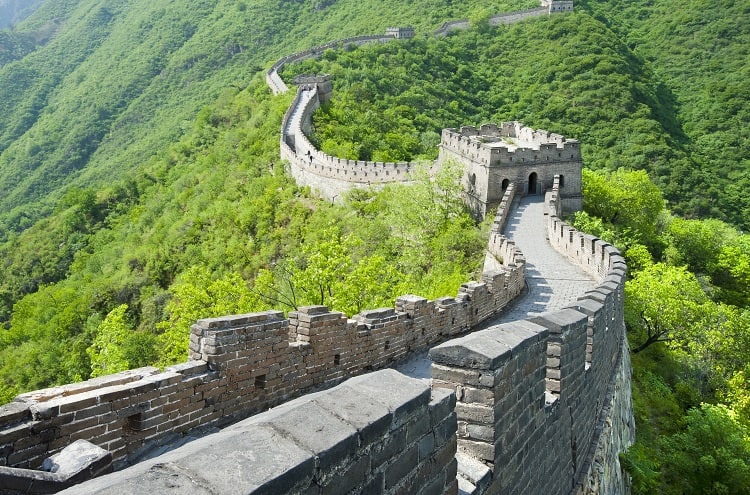 The Trans-Siberian Railroad takes you from Moscow to Beijing through Mongolia.
Enjoy some of the greatest sights of The Forbidden City, The Great Wall of China and the Gobi Desert, Nomads of Mongolia in the Orkhon Valley and Russia's Kremlin, Red Square, and Bolshoi Theatre.
Arabian Nights in Dubai
Truly a New City in an Old World, a beauty in the desert with a fusion of native Arabian traditions and ultra-luxurious hotels and resorts.
Dubai's cultural richness and stunning luxury hotels and resorts, including the opulent Burj Al Arab which boasts 7 stars of utmost luxury, make it the perfect honeymoon spot.
Idyllic Zanzibar
Zanzibar is an idyllic and conservative island off the coast of Tanzania. Natural, pristine and far from the crowds, Zanzibar is a unique and interesting honeymoon destination.
This island has so much to offer from the Stone Town, Saffron farms, African villages and dolphin watching tours.
Romantic Botswana
For a true romantic, African safari experience Botswana is the place. It has the most stunning contrasts in its landscapes from the barren and hot Kalahari Desert to the rich Okavango Delta which comes to life when it rains.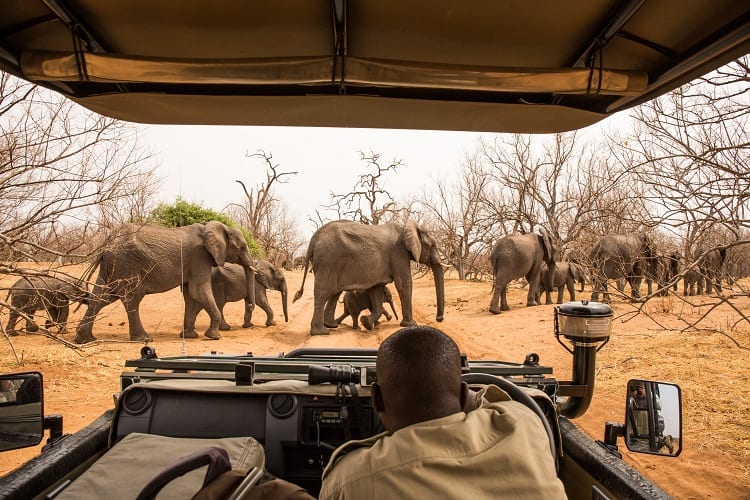 Definitely a true honeymoon holiday spot for nature and wildlife lovers.
Your honeymoon is your chance to embark upon a unique and exotic adventure that helps you to kick start lifelong love and companionship. Enjoy one of the unusual destinations above for a once in a lifetime honeymoon trip!