The time has come to plan your vacation for 2021.
There are so many exciting places in the world to explore. A holiday should be about creating memories that will last for a lifetime. Whether you are planning a solo-expedition, romantic getaway or a family adventure, here are some holiday ideas to make 2021 the best year yet.
Explore Japan's Culture
Japan has a fascinating and a diverse culture. Bowing is the most obvious social convention. It is a term of respect, remorse, gratitude and greeting. Japan has several popular sports such as Sumo Wrestling, Kendo, Karate, Aikido and Judo. Sushi is the most popular food, and you can take part in a cooking class to learn how to make your own sushi.
There are also many other kinds of food to try like ramen, tempura, and tasty bean dishes. Fish is an integral part of their diet, but Japan is also known for its meat and vegetarian delicacies. Sample some Sake and taste some of the varieties of green tea. It is also known for its Geisha, Samurai, Manga & Anime, and theatrical traditions. There are many different religious monuments, natural hot springs, and stunning areas of natural scenery to explore.
We have a whole post packed full of information on how to travel to Japan with a baby, click here to read it now.
Road Trip in The UK
The UK has some of the most stunning scenery available on this planet. A road trip around the UK is a perfect getaway. Scotland's North Coast 500 is a stunning route that passes through the coasts from Inverness to the Black Isle. Cruise through the roads of Yorkshire that are filled with views of waterfalls, grass fields and beautiful villages. You can stop and view centuries of dark medieval history along the way.
The Atlantic Highway is in southwest England and it passes through barley fields, Exmoor National Park and onwards to Lands End. Drive the coastal route in Northern Ireland that travels from Belfast to Londonderry through caves, bridges and steep slopes. Black Mountain Pass in Wales goes through the Tywi Valley with daring hairpin bends passing rustic farmhouses and it is popular with test drivers.
Stay in Paradise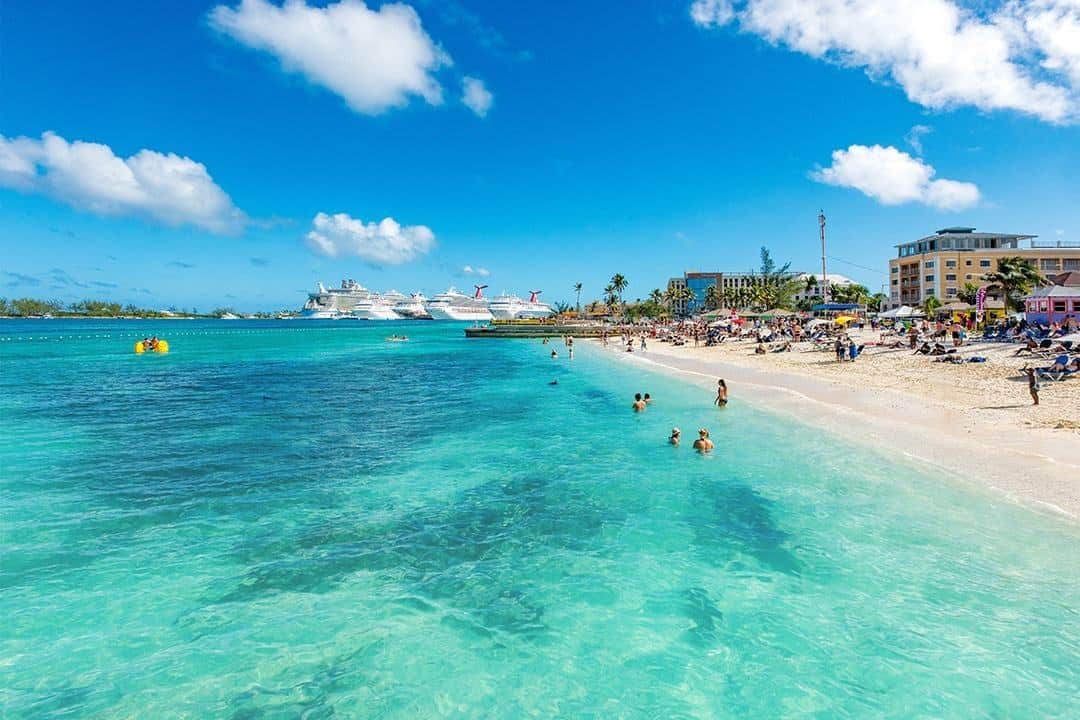 Nassau Paradise Island is in the Bahamas. The island has beautiful beaches and some of the popular ones are Montagu, Caves, Junkanoo, Adelaide and Jaws Beach. You can enjoy water activities such as kayaking, canoeing, parasailing, scuba diving and snorkelling. Nassau is also known for its fabulous nightlife and casinos. There are many clubs for dining and parties. It is also a great place for shopping and spa resorts if you want to have a relaxing vacation. The Bahamas is also home to a number of overwater bungalows, which is the perfect setting for a luxurious break.
River Cruise in China
Cruise along the Yangtze River in China to see the amazing sights of the Yunnan province. You will see amazing views of the Three Gorges and the Three Gorges dam. There are several shore excursions and you can explore villages, sample different kinds of tea, and see historical monuments that will teach more about the 5,000 years of history of this fascinating area. The sunsets from the deck of the boat are fantastic and it is a fabulous way to end your day before you dine on a sumptuous meal and relax in the luxury of the boat.
Temples of Angkor Wat
Angkor Wat is in Siem Reap, Cambodia. It is the largest religious monument in the world and the tallest structure is 213 metres tall. It is one of the New 7 Wonders of the World and historical buffs, archaeologists, and tourists travel from all over the world to explore these amazing temples that are a stunning mixture of intricacy, symmetry, symbolism, and epic proportions. There are plenty of great accommodations to stay at in the area.