Paris may get most of the attention from international tourists, but there's more to France than its bustling capital.
In fact, France boasts countless towns and villages that will blow you away with their beauty and charm.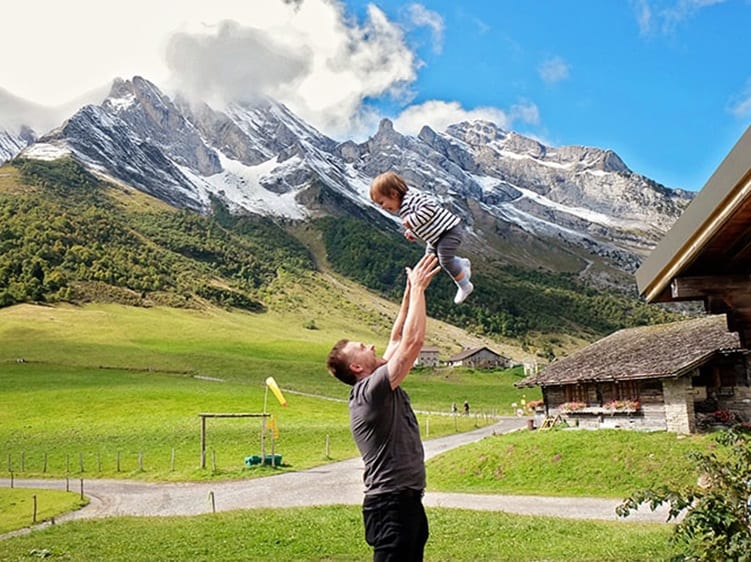 France is the ideal destination for many travelers thanks to the Schengen Area's visa-free policy. Just remember that from 2022 visa-exempt visitors will need to travel to France with ETIAS.
You'll be able to register for the new travel authorization quickly and simply online and get your vacation off to a stress-free start.
With so many gorgeous French towns to choose from, it's difficult to narrow it down.
Our list contains 5 locations in different regions that are both beautiful and child-friendly for a perfect family getaway.
5 Best Cities &Towns in France for Families To Visit in 2023
France is a wonderful country to visit with kids. In fact, I think it is the most beautiful country that I have ever visited. I really fell in love with the towns and villages during our road trip around France.
1. Saint-Malo, Brittany
This unique town offers an insight into Brittany's seafaring past. The old town is surrounded by ramparts, the oldest of which dates back to the 12th century.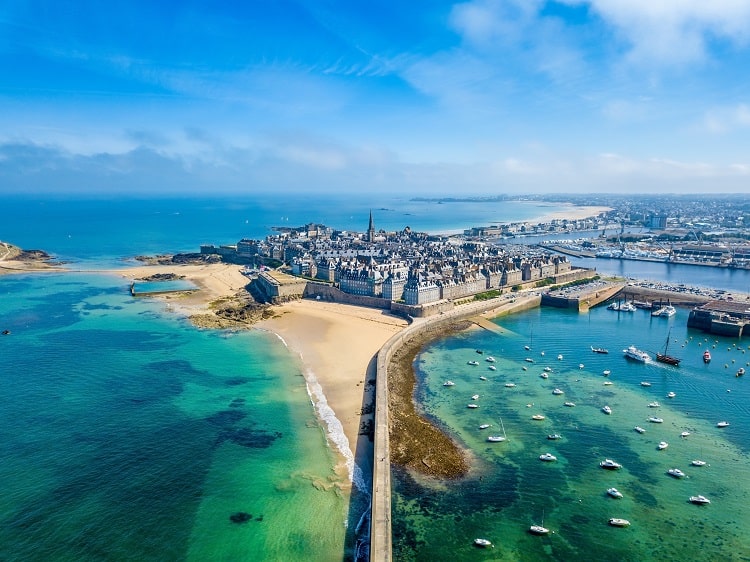 We recommend taking the Petit Train de Saint-Malo, a 30 minutes ride around the city and the best way to see all the important monuments, especially with toddlers in tow
The Great Aquarium Saint-Malo has more than 600 different varieties of colorful fish. There are also sharks and sea turtles. The aquarium is great fun for all ages and perfect to escape a rain shower!
2. Giverny, Normandy
We're all familiar with Claude Monet's Water Lilies, perhaps his most well-known work. In Giverny, you can see this painting come to life by visiting Monet's riverside home and garden which are open to the public.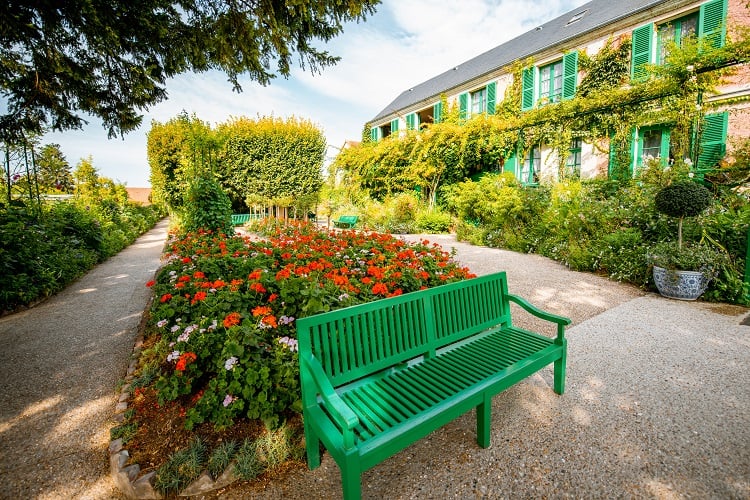 Giverny is a fabulous village to visit on a day trip from Paris.
The house and garden are beautiful, and you'll see the green bridge and pond famously depicted in his artwork.
If you're visiting with children, they'll love exploring the gardens. Consider taking some art supplies such as paper and crayons so the little ones can create their own masterpieces
It is easy to see why Monet chose to settle here. Giverny is peaceful and pretty, the perfect place for a family home.
3. Colmar, Alsace
Colmar is one of the loveliest villages in the Alsace region of north-eastern France. Situated close to the border, Colmar has been part of French and German territory over the years and the architecture reflects its history.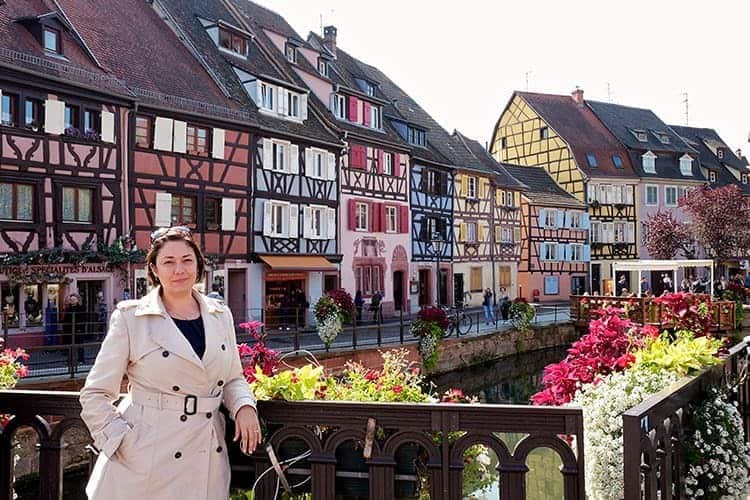 Colorful, half-timbered houses line the canal and winding streets are worth getting lost in. As well as wandering the streets and taking in Colmar's beauty, there are plenty of other things to keep you entertained.
Canal boat trips are a great way to see Colmar from a different perspective. You'll also be tempted by the boutiques selling chocolate and wine.
There are a few interesting museums too. The little ones might enjoy learning about how toys have changed over the years at the Musee du jouet toy museum! If you want to find out more about this charming French town, we have a complete travel guide to Colmar on the blog.
Èze in Alpes-Maritimes is a great choice if you want to spend lots of time outdoors during your vacation in France. The old town is set high on a hill overlooking the Mediterranean Sea. You'll find craft workshops, boutiques, and galleries in the converted stone houses.
The highlight, however, is the Jardin Exotique of Èze. This fantastic green space offers the most stunning views of the French Riviera from the Esterel Mountains to the Gulf of Saint Tropez.
The garden boasts a huge range of plants from many parts of the world. There's plenty of space for the little ones to run around whilst you take some time to relax and enjoy the surroundings.
From the town, you can either follow the Nietzche path down to Èze beach or take the bus. The beach is peaceful with calm waters.
5. Carcassonne, Languedoc
Take the kids to Carcassonne and they'll think they've stepped rights into the pages of their favorite fairy tale. One word of warning, Carcassonne is one of the most visited spots in the whole of France.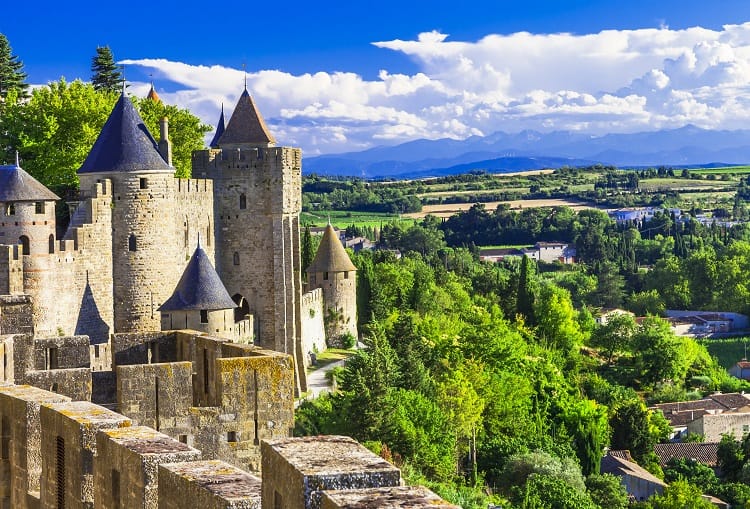 Don't expect peace and tranquillity here, through much of the year the medieval town is buzzing with tourist activity.
The Cité de Carcassonne is a UNESCO World Heritage Site located on a hilltop. The medieval citadel is among the most beautiful fortified cities in Europe.
You can either take a guided tour or explore on your own. Either way, the whole family will love exploring the narrow alleyways and battlements. It's also worth checking out what activities will be taking place whilst you're there. Themed tours, treasure hunts, and other interactive events provide great family entertainment.