We all wish that travel could be more affordable!  Even more so, when you are travelling with your family.  Money spent on flights, accommodation, food and not even to mention entertainment can add up very quickly!  We want to show you that affordable family travel is achievable, and we have enlisted the help of other family travel bloggers to share their proven tips and tricks on how you can enjoy your next family holiday at a more affordable rate.  For our third interview, we welcome Crystal and Clay from The Cinnamon Hollow who travels to local destinations on a regular basis.  They share their tips as to how they manage to afford travelling with their 4 children!

You can read our previous interviews with various family travel bloggers here!

_______________________________________________
1. Can you briefly introduce yourself, your family and your blog?
We are Crystal and Clay Martin and we love to travel semi-locally with our 4 children and sometimes our dog, Jasper. The Smoky Mountains are our go-to place for quick trips and unwinding.
2. Why is family travel important to you?
My mom battled cervical cancer when I was a teenager and I saw her miss out on doing all the things she loved like camping, visiting caves, staying in cabins in the mountains, etc. She was never able to take me to the beach or go on a cruise. Things that we both wanted to do together. Vacations were the parts of my childhood that gave me the happiest memories and I want that for my own children. Discovering new places and fun things to do with your children is so rewarding. I love seeing travel from their perspective.
Life is way too short to spend it at home! Get out and enjoy what the world around you has to offer!
3. How many times per year does your family get to go on a holiday? Are these domestic holidays or international?
Several, actually. We have only ever taken domestic trips, so far, and most of them are within 4 – 6 hours away. We plan on doing more as the kids get a little older. For now, we love taking spontaneous, last minute trips to places we can get to within a day. It makes for a fun surprise for the kids to get to hop in the car and get away for the weekend after a stressful week.
4. How does your family afford to travel?
We look for discounts and travel savings on sights like Groupon and Living Social. We have found several great deals on attractions and food. We also use cash back sites like EBATES to get a little money back. To save up for a trip we limit eating out and put that month's "fun money" into travel instead. Travel necessities tend to be some of those things where "you get what you pay for" so spending a little extra up front on travel gear may save you money in the long run because it will last longer and not need to be replaced as often.
5. Which destinations or countries have you found to be most affordable?
We've only ever travelled in the US. But what I've found is that staying just outside the tourist cities will be more affordable than staying right in the city. We love to visit Gatlinburg, TN and find that staying just outside in surrounding cities will offer the most affordable prices on lodging while still allowing you to be close to the fun. I'd say this is probably similar in most countries/cities as well.
6. Do you have any tips in regards to saving money in the planning stage of the holiday?
Always do some research even for last minute trips! Groupon often has deals on attractions and some restaurants. Booking through sites like Travelocity (I'm a Travelocity Gnomad) can save you money on hotels and rental homes. They often offer discounts and deals. Also, if you rent cabins, like we do, check out the cabin rental sites for their monthly and seasonal specials. Sometimes they offer a 4 day stay for the price of 3, etc.
Another thing, plan your meals ahead of your trip. If you're going to have a kitchenette or kitchen, take your food in a cooler. Prices and taxes may be cheaper where you live so you can save money by buying food and snacks at home and taking them with you. If you plan on eating out, search the local restaurants. You can usually find their menus and pricing online so you can plan what you want to get ahead of time and know exactly how much you'll be spending on your trip.
–
7. How do you prepare your children for a new country?
I've not been to a new country but I would do some online research and learn the culture and some common phrases for where we would be going. I think learning together would be the best way to prepare the entire family for a different country. The same applies for a new city in your own country. For example, New Orleans is much different than central Kentucky which is much different than Maine. Each state differs from the next as does each country. Looking online and at books from the library would help prepare the kids (and mom and dad) for the local cuisine and different lifestyles in any new city or country.
8. What is the one item your kids need to travel with?
A Camera. The kids love to take photos when we travel. Having their own camera or phone with a camera gives them the opportunity to take photos and document the trip in their own way. I love looking at their photos and seeing how differently each child enjoys the trip. Some love to take photos of historic areas, some of fun attractions and some of nature. It's really neat to compare photos. You end up seeing so much more, from their eyes, that you missed!
–
9. Do you have any tips in regards to saving money whilst on the holiday?
Take and prepare food with you if you have a kitchen or kitchenette. Soups, sandwiches, etc. make for quick meals during the day time and help save money. Kids love picnics so finding a local park or nature area with a picnic table is a fun way to take a simple meal and make it more enjoyable. Smaller "home cooking" restaurants tend to have better prices and better food than the big tourist chain restaurants. Planning one meal at the bigger places is a great way to experience it without breaking the bank. Lunch is typically the cheaper meal and you can usually get half sized entrees. Buffets are a good way to fill everyone up at lunch, for a lower price than supper, and then snack later in the evening.
One other tip: go as a group and split the cost of lodging and food!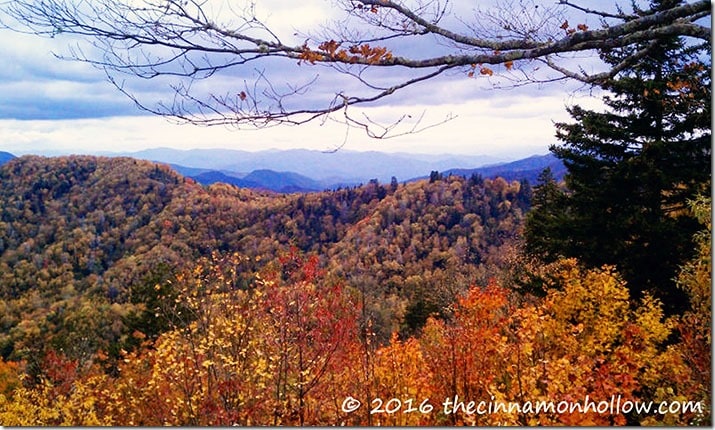 –
10. Many people are a bit sceptical of travelling with children.  What is your best advice to make a family holiday a success?
I don't think it's really much different than being at home. As a parent you know your kids and you know what they like and what they don't. Plan for down time. Parents need rest as much as the kids do. Take a day to actually relax on your trip. Don't overbook with too much activity so you can actually enjoy your time together.
Keep a first aid kit with nausea and pain relief medications suitable for your kids ages. Let the kids prepare a small "go bag" for themselves with age appropriate things like a coloring book and crayons for smaller kids, video games, books, etc. for older kids. Small snacks and a bottle of water is great to put in there. Adding your name and number to a child's belongings and even to their arm with temporary Safety tattoos helps add a small layer of security in the event you get separated.
My best advice, though, is to just relax and learn as you go. If you begin a trip stressed out, the entire trip will be stressful. Enjoy your family time!
_______________________________________________
More about Crystal and Clay
Website: The Cinnamon Hollow
Crystal and Clay Martin write about fun products and services that make life easier and fun. While they live in Kentucky with their 4 children, they love to travel in the Smoky Mountains of Tennessee, Kentucky and surrounding areas and share their adventures with you on their blog.
_______________________________________________
Watch out for the next featured Family Travel Blogger!
SEND A MESSAGE TO EJMONT(AT)WANDERLUSTSTORYTELLERS(DOT)COM.AU IF YOU WANT TO BE THE NEXT FEATURED FAMILY TRAVEL BLOGGER
*(You must have kid/s and have affordable family travel tips and recommendations to share).