– GUEST POST –
It's an understatement to say that traveling with kids is a memorable experience. It's both a delight and a challenge.
While the destination may be full of potential and excitement; it's getting there that's often the issue.
Plane rides aren't the most pleasurable way to travel with kids; someone is always hungry, uncomfortable, or needing to use the bathroom.
But what about taking a family RV trip? RVing with kids is arguably one of the best ways to travel with a family. You'll have all the amenities you need to be happy, right there, 24/7.
If you do it right, even the road itself becomes a part of the vacation – one that the kids will cherish forever. Keep reading to find a list of the best family RV trips to include on your bucket list.
Why Your Kids (And You) Will Love RVing
RV vacations have been "a thing" since the 1950's. RV travel was considered the Great American Driving Vacation.
In many ways, it still is.
I mean, who doesn't love the idea of a cross-country road trip?
RVs have come a long way since their invention. These days, you'll find all the amenities in an RV that you would find in a hotel – sometimes more! There are so many reasons to take an RV trip with your family.
To name a few:
● Staying in an RV is a lot more affordable than staying in a hotel. The average cost of a nightly hotel stay in America is $137. The cost to stay in a campground in an RV with full hook-ups ranges between $20-$75 per night.
You can find and reserve campgrounds anywhere in the country using RoverPass, an online booking site just for RV parks and campgrounds.  If you rent an RV from a peer-to-peer network like RV Rental, you can find rentals for as low as $9 per day!
● You'll have a lot more flexibility when it comes to your itinerary, which is pretty important when traveling with kids. You'll have looser restrictions with check-in times so you can take your time on the road.
With so many choices of places to go in an RV, if you don't like a place, all you have to do is pack up and go!
● One of the biggest benefits, of course, is having all the same comforts that you would at home. A comfortable bed, a bathroom, a kitchen – even an entertainment center!
● RV trips encourage kids to get outside and enjoy nature. Let's face it; kids just don't spend as much time outdoors as they used to. Campgrounds have plenty of fun, outdoor activities that actually make kids want to be outside.
● You'll forge new and lasting friendships. Campground families are some of the friendliest you'll meet anywhere. You'll love spending nights around the campfire or enjoying an outdoor movie night with your campground neighbors.
● Education is a hidden benefit of RV travel. Your kids (and you) will gain an in-depth understanding of the places you explore and the people you meet. Whether fishing in a campground forest or touring a National Park museum, learning opportunities abound.
Best Family RV Trip Ideas
America is a vast landscape of mountains, meadows, rivers, and oceans. It's a melting pot of culture, from the historic fishing villages of New England to southern towns known for their hospitality and good food.
There are hundreds of places to go with an RV throughout the U.S. Of course, it would take me days to name them all, so here is a list of the best RV trips for families:
● Herkimer Diamond KOA campground in upstate New York is consistently rated one of the best family campgrounds in the United States.
The campground has sites with full hookups and cable, a pool and snack bar, and fishing. Take your kids digging for quartz crystals in the nearby Herkimer Diamond Mines, or go for a cruise down the Erie Canal.
● You can't go to the U.S. with kids without visiting Walt Disney World in Florida.  Fort Wilderness Resort includes 750 acres of beautiful cypress forests. If you feel like taking a day off from the crowd of Disney World, there's plenty to do back at the resort.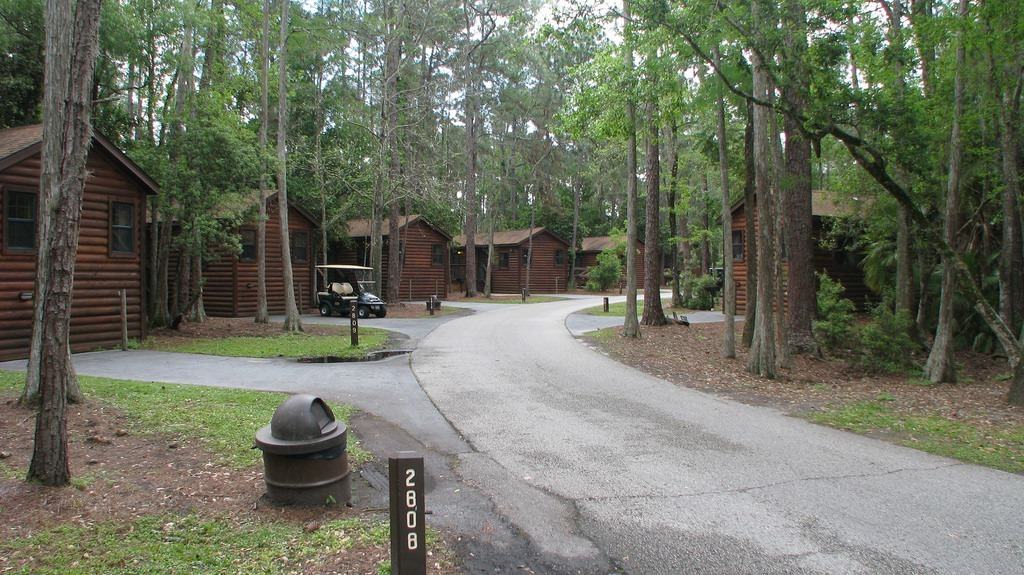 Photo Source: Chris Harrison | Flickr
With activities like horseback riding, archery and canoeing, and amenities like a pool and waterslide, country store and restaurant, and full-hookups, the kids will never complain about being bored.
● What kid doesn't like dinosaurs? The Dinosaur National Monument in Colorado is famous for its fossils and petroglyphs. Kids can check out fossils, go hiking, take a river rafting trip, or go on a guided tour with a Park Ranger.
Photo Source: daveynin | Flickr
There are a handful of affordable campgrounds throughout the park. None of them have hookups, so you'll have to be prepared for a few nights of boondocking. However, you'll be rewarded with one of the clearest starry nights you'll ever see.
● Lake Blue Ridge is a crystal-clear, 3,290-acre lake in Georgia's Chattahoochee National Forest. Mountains and forest give way to quaint lakeside towns, giving you the best of both worlds. You'll find boat rentals, fishing, hiking, tubing, and a scenic railway, all nearby.
Rainy day? Head into town and visit the local Blue Ridge Art Center, go shopping downtown, or check out a show at the Community Theater. There are several campgrounds around the lake, most of which offer hookups and convenience to downtown Blue Ridge.
● Mill Creek Ranch Resort is a luxury RV resort in Canton, Texas, about an hour away from Dallas. They're one of the highest-rated family-friendly RV parks in the state. Mill Creek strikes a perfect balance between the great outdoors and the luxury amenities of a high-end resort.
With a massive pool, stocked fishing ponds, paddle boating, a spa, an RV lodge, hayrides, and much more, there's no shortage of activities for the whole family. If you're into music, you can check out live performances from local musicians at The Creek every Friday night at 6 PM.
Where Will You go Next?
If you've never been on a family RV trip before, you should definitely add one of these best RV trips with kids to your family bucket list.
RV travel is fun, affordable, and educational. You'll enjoy the conveniences of RVing, like traveling at a slower pace, feeling more relaxed, and having more freedom. Your kids will love having the comforts of home around them while they explore new places.
Best of all, you'll create some unforgettable memories in your home on wheels.
Over to You:
Have you taken an RV trip with your family before?
What are the best family RV vacations that you have been on that you can add to our list?