Although it's one of the world's most remote nations, that doesn't stop nearly four million people heading to New Zealand each year. It's a land famous for its wild landscapes and wonderful wildlife, and so it's no surprise that New Zealand has become a hotspot for some of the more adventurous families.
---
5 Family-Friendly Things to do in NZ
Many people know that New Zealanders are crazy about sports like rugby and cricket. In addition to that many of the adults, will even like playing games on some of NZ's popular sites. However, when it comes to family-friendly activities, what does New Zealand have to offer?
Here are five great ideas for families holidaying in New Zealand.
1. Take a Lord of the Rings Tour
Many people travel to New Zealand to savour some of the magnificent landscapes featured in the Lord of the Rings films.
The New Zealand tourist board has clearly picked up on this, as it now gives your family the great option of taking a Lord of the Rings tour.
This takes in well over 100 recognisable locations from the trilogy. You can get the kids to embrace their inner hobbits by visiting the location of Hobbiton in Matamata or even follow the Paths of the Dead near Wellington.
Tip: Just don't forget to visit the Weta Workshop, where you can see how some of the dazzling special effects were created.
---
2. Enjoy some Stunning Beaches
New Zealand is home to well over 600 monitored beaches that can allow the family to let off steam in the great outdoors.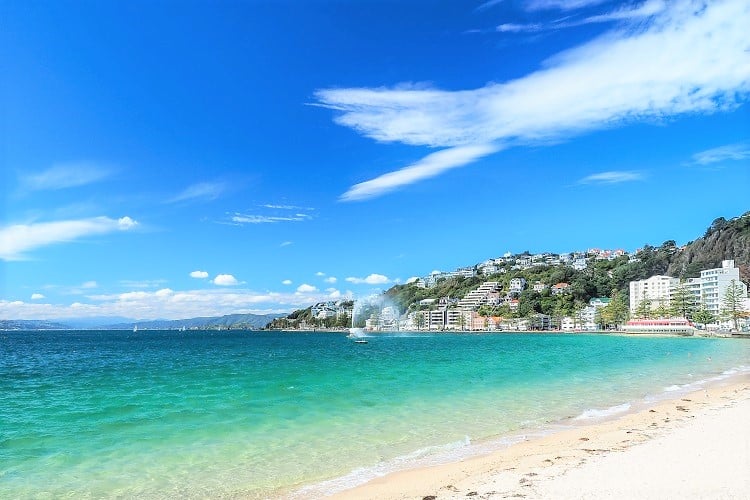 The sometimes inclement weather may not offer the same sun-kissed charms as the beaches of Phuket, but it's a great way to take in some fresh air.
Whether your family are paddling in the waters of Cheltenham Beach near Auckland, or Oriental Bay Beach near Wellington, it can all add up to the perfect way to spend the day.
Keep an eye out for some of New Zealand's fantastic sea life. While you might not see one of the elusive dolphins, there are plenty of crabs and starfish to keep the little ones entertained.
---
3. Experience the Wonders of Stargazing
As New Zealand is a largely rural nation, it offers some fantastic stargazing opportunities. Kids and adults alike will have a fantastic time at the Dark Sky Project at the Mount John Observatory by Lake Tekapo.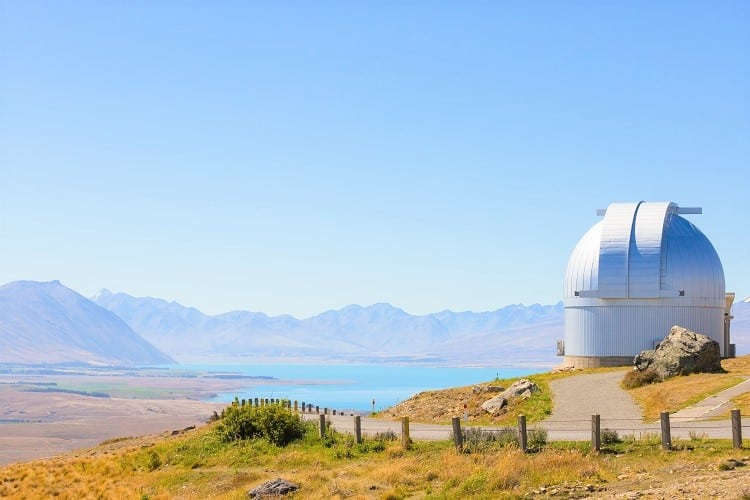 Here you'll get the chance to look through massive telescopes and have expert guides talk you through the endless wonders of the Southern Hemisphere – a truly breathtaking experience.
---
4. Marvel at Geothermal Mud
All kids love messy muddy things, and there's no shortage of that at some of New Zealand's weirdest mud baths. The wonderfully named Hell's Gate or Tikitere near Rotarua features steaming lakes, mud pools and even a mud volcano.
Although you should probably keep your kids well away from many of these fascinating natural phenomena, few people would want to miss the chance of taking a mud spa.
---
5. Hit the Museums
While New Zealand can often have some lovely sunny days, the sad fact is that you might often have to dodge the rainclouds in this often unsettled nation.
Thankfully, New Zealand is packed full of eye-opening museums that are great for kids of all ages.
The Wanaka Transport and Toy Museum is the perfect place to spend a rainy afternoon. With lots of unusual airplanes and a fascinating collection of old-fashioned toys, it will awaken the inner child in anyone.
The museum also has a very useful outdoor play area with pedal tractors in case your kids need to burn off some energy.