Plan your next family camping trip in the picturesque and enchanting islands, farms, and forests that France has to offer with our top 5 list of campgrounds.
Summer is just around the corner – and everybody's counting the days to when families can start hitting their favorite camping grounds to get some of the best recreations in the sun.
Our top 5 picks cater to families with kids of all ages, each of which offering an array of activities for every activity you can think of – from hiking, swimming, canoeing, and team sports.
5 Best Family Campgrounds in France
Some of these campgrounds also offer amenities for campers of all backgrounds, from novices to intrepid campers – however, it is always best to know the basics for the best camping experience possible.
France is one of the best places to go in Europe with kids and we all know that kids LOVE to camp (never mind that it keeps the adults budget low- double bonus). Here are the best family campgrounds in France:
1. Domaine de Sévenier
This picturesque hillside getaway offers an unparalleled view of the majestic scrubland of the Ardèche.
With over 50 chalets each boasting its own unique taste of the Southeast, there is sure to be one that will captivate you and your family with dramatic sunrises and sunsets.
Domaine de Sévenier owes its beauty to its former status as a winery – and the department of Ardèche is well-regarded for the variety of activities you can pursue.
Whether it is mountain biking, canoeing, or hiking, this campsite will surely enthral your family with its one-of-a-kind views and majestic, dramatic, and winding gorges.
2. Bonne Anse Plage
This holiday village in Siblu offers a friendly, seaside environment for kids and families alike – and is a stone's throw from the idyllic beach town of La Palmyre by the scenic route.
Amenities on offer include talent workshops, clubs, and a spacious pool featuring a variety of pools and slides.
Bonne Anse Plage also features a wall climbing facility as well as facilities for soccer and basketball. If your kids are up for it, they can participate in tournaments, too!
3. Camping Le Pontet
For families who prefer a little more seclusion and tranquillity, this newcomer to the Eurocamp stable of campgrounds located just 10 minutes from the quaint, small town of Saint-Astier.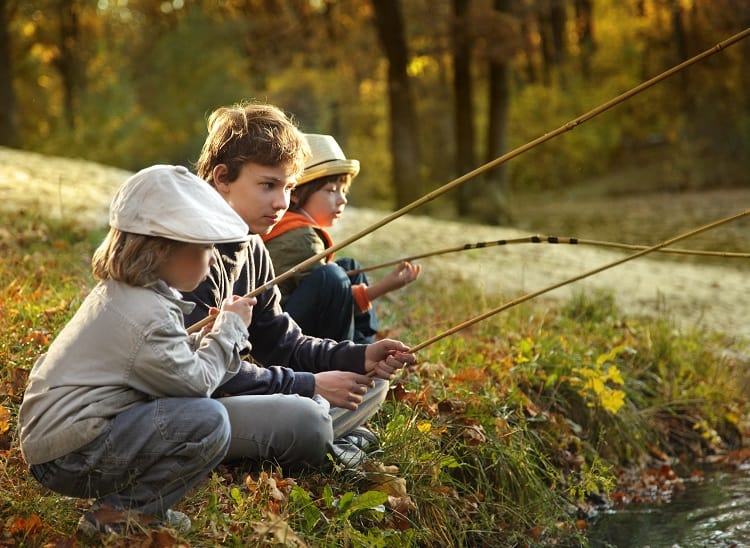 Camping Le Pontet has situated just along the banks of the river Isle and offers excellent fishing and canoeing offerings.
The scenic location makes for great family picnics. It's a great idea to take the family to Saint-Astier during the market day on Thursdays when the small town comes alive.
4. Les Méditerranées Beach Garden
Sand, sun, and surf – that's what this simple but luxurious seaside resort has to offer in spades. Les Méditeranées Beach Garden in Languedoc offers a quiet, relaxed camping experience punctuated by the gentle lapping of waves by the shoreline.
Amenities on offer include a huge swimming pool that's over 30 meters with slides, as well as another luxury pool. There's also a terrific seafood restaurant by the beach and a playground for kids.
This campsite is perfect for those who prefer a quiet, tranquil getaway which serves as a gateway to all 3 Les Méditerranées campsites within the vicinity.
5. La Croix du Vieux Pont
Searching for a campsite not too far away from the city? La Croix du Vieux Pont might just be the perfect choice for you and your family.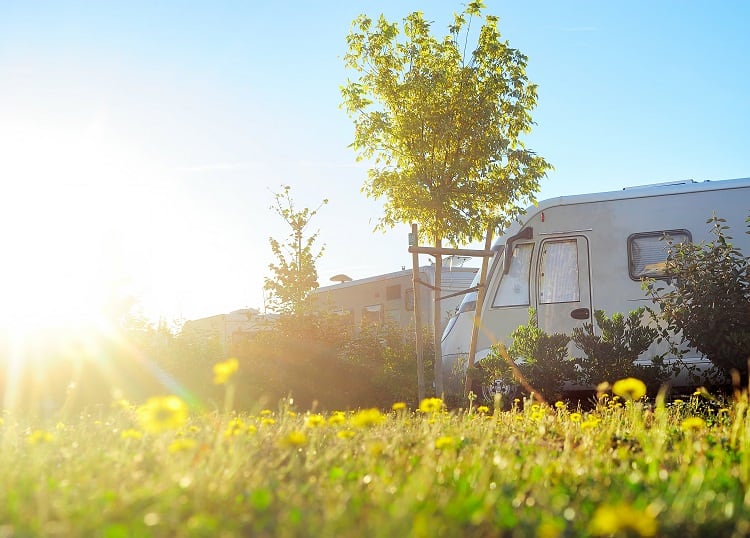 La Croix du Vieux Pont is just about 100 km from Paris (not much more than Charles de Gaulle Airport) and is easily reached from Calais. It's also a manageable 4-5 hour car ride from London.
Activities on offer include fishing, canoeing, camping, and swimming.
Snuggled cosily in the heart of the majestic Aisne Valley, this campsite attracts plenty of holidaymakers for its convenient location and family-friendly atmosphere, with activities for kids of all ages.
And if that's not enough incentive for you to take your kids, then the prospect of a 90-minute drive to Disneyland Paris may just be the little push you need to book a trip.
It's the perfect, tranquil base to plan trips to the hectic city of Paris.
Tip: If you are planning on staying in Paris, check out our post about the best Paris hotels for families here.
BONUS: L'Atlantique
We can't close out our top 5 without throwing this excellent campsite L'Atlantique located by the lush woodlands that flow out into an ethereal beachscape of pristine, fine white sand on the south coast of Brittany. It is what travelers camp out here for.
Of course, no family campsite could be without the obligatory luxe pool complete with matching slides and playgrounds.
It's also just around the corner from the charming and scenic little coastal town of Beg-Meil (3 km) for some good eats and relaxation. It's not something you go to for the nightlife – but it's quite the perfect spot to take your younger children to.