People always assume that Miami is a party place filled with rowdy teenagers, Hollywood stars, and buzzing nightlife.
Yet, the golden beaches, ever-green everglades, and exciting adventures offer something for the entire family. Yes, little Timmy and Suzy can enjoy Miami!
From exploring the inspiring Wynwood Art District to cuddling koalas and taking plenty of selfies; Miami is a playground for smart families and lets not forget about the great fact that the kids can learn while having fun!
There's plenty of opportunity to love, live, and laugh – everything a great family vacation is made of!
Best Miami Activities For Families
Planning any family trip is stressful as you want to make sure that you get to see the best the location has to offer. Below is our favorite and most exciting family adventures on the sunny coast of Miami!
1. Yacht Rental: An Adventure For The Entire Family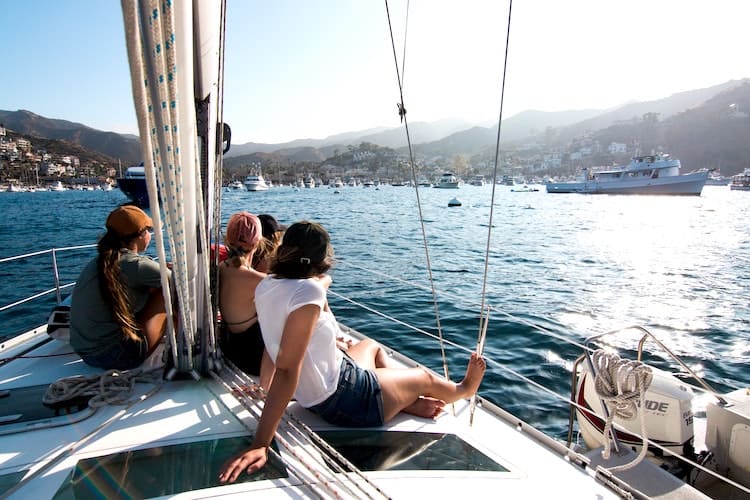 What could be more fun than young kids pretending to be pirates or brave buccaneers, while mom and dad enjoy a refreshing cocktail?
Renting a yacht in Miami is the ultimate family adventure. Even sulky teens will have the opportunity for plenty of selfies on a yacht cruise.
Bonus points if you spot some frolicking dolphins!
From sunset cruises to early morning excursions, there's a yacht for every occasion. Complete the activity with a delicious meal as you glide across the crystal-clear blue Miami waters.
2. Phillip And Patricia Frost Museum Of Science: For The Science Geeks!
It isn't difficult to find unique ways to enjoy a family vacation. Add some science in the mix and you're good to go.
The Frost Museum offers a fun, interactive learning experience perfect for every age.
There are many activities that both kids and adults can enjoy. For example, we loved to stroll through the aquarium. Kids familiar with SpongeBob will enjoy the various deep-ocean sponges on display.
For the night owls, there's an excellent planetarium where you can take in the majesty of deep space.
3. Miami Zoo: A Selfie Heaven
Are you struggling to plan a family vacation? We found that it was easy when including a trip to the Miami Zoo. This giant zoo is home to over 500 animals and over 1000 plant species.
Guide your family through the colorful aviary. See who can recognize the most feathered friends.
For fans of the Jungle Cruise movie, immerse yourself in genuine South American tropical forests. Pretend to be explorers visiting the Amazon!
4. Wynwood Arts District: Rest, Relax, And Feel Inspired
Every family has a budding artist. Spoil the artists in your family with the fantastic street art of the Wynwood Arts District.
The entire family will leave feeling inspired by the larger-than-life, brightly painted murals.
There's also a large variety of shops and fabulous restaurants where you can take it easy and sip on your favorite drink or recharge those worn feet.
5. Everglades Alligator Airboat Ride: Something Daring
This activity is perfect for the adventurous and daring family. Zoom over the everglades with the wind in your hair as you try to spot fierce alligators in their natural habitat.
Beware of snapping turtles and the moss man!
These airboat rides typically last for 1 to 2 hours. Remember to grab sunscreen and mosquito repellent, especially for younger family members.
6. Thriller Miami Speedboat Adventures: For The Speed Fanatics
Is your family always in a rush? Is mom or dad an F1 fanatic?
Add some speed and thrill to your family adventure with a 45-minute speedboat tour. The tour will take you past famous locations, such as Biscayne Bay, the City of Miami Beach, Fisher Island, and the mansions on Star Island.
This tour is a fantastic opportunity for the shutterbugs in the family.
Take a family photo with the beautiful Miami skyline in the background and make your neighbors at home jealous.
7. Jungle Island: Dance With The Lemurs!
If your family is like ours and loves nature, then we highly recommend exploring Jungle Island. Here everyone can get closer to nature.
Jungle Island is an exciting place for the entire family to get up close and personal with a large variety of animals. For example, there are kangaroos, sloths, and even lemurs!
Young children familiar with the Madagascar movies will bust a move in excitement as they spot King Julian among the lemurs. Remember to take as many selfies as you can!
8. Miccosukee Indian Village: A Little Bit Of Heritage
Explore the rich history of the famous Miccosukee Tribe. We loved learning about their way of life.
The Miccosukee Indian Village museum shows an extensive history through preserved artifacts, photographs, and historical documents. Keep in mind, this activity is better suited to families with older kids.
It's not all just history though. With many alligator demonstrations, the entire family can leave here knowing a bit more about beautiful Miami.
9. Butterfly World: Tranquil Fun
An excellent way to enjoy Miami's wildlife is by visiting Butterfly World. It's a relaxing spot for all ages. With waterfalls, serene music, and over 20 000 butterflies, you will be in awe.
Butterfly World doesn't just have butterflies, though. You can peer through windows and observe the caterpillars as they go through their natural life cycle.
Boys and girls alike will enjoy watching these tiny creatures! This is also an excellent opportunity to teach young ones about the cycle of life.
Final Thoughts
Whilst Miami is portrayed as the party place for teens and Hollywood stars, we hope that this list of the top things do and places to see in Miami helps plan that next family vacation.
When all is said and done, with the golden beaches that Miami has to offer, you can enjoy the sunset with your feet up, cocktail in hand (just like in the movies) all whilst your kids enjoy some good fun in the sea sand!