The world is a big place. Everyone knows that. And if you have a family, it can be a big, fun place for exploring!
Family vacations are interesting, fun, and refreshing. There's no better way to spend quality time with the people you love the most than through a trip round the world's wonders.
However, finding epic family destinations to visit for the summer can be a challenge. There are so many places to visit, so which one should you choose for this summer trip?
Lucky you, we have compiled a list of 11 of the best summer vacations for families. If you add these to your bucket list, you'll have no problems keeping the kids out of trouble.
11 Best Summer Vacations For Families
Check out 11 of our top family destinations to visit, and Instagram away in the summer of 2023.
Your photo's are sure to make friends and family wish they were vacationing with you!
1. Athens & Mykonos, Greece
Greece is one of the most beautiful destinations in the world, especially during the summertime. There are several places to visit on your first trip to Greece.
From the islands in the Aegean and Ionian seas to the famous wonders of Athens, you and your family have many destinations to wonder about.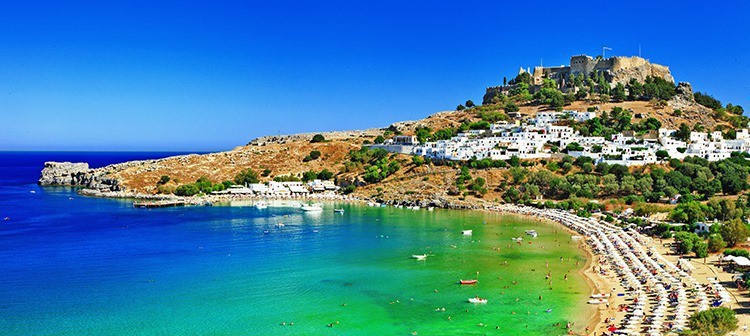 If you want fabulous feed pictures on your Instagram after your visit, you can check out the new Xenodocheio Milos. This is the capital city's luxury boutique establishment.
As for beaches, there's none more famous in Greece than the Mykonos beaches and resorts. And for those enthralling and Instagram-worthy travel moments, the magical blue-and-white Santorini will do just fine.
If you love hiking or sailing activities, your family can enjoy Corfu's coastline along Amorgos and Andros. With all these, a summer family vacation to Greece will be one you won't forget in a hurry.
Few tips: If you are going to Athens, you might want to check out our recommendations for the best hotels in Athens with rooftop pools, and visiting Mykonos in September.
And if you are venturing out to Santorini, check out our list of the best Santorini hotels with private pools. Yes, plenty of choices for families and couples here.
2. San Miguel de Allende, México
Families often avoid traveling to Mexico as they feel like it might not be as safe as other destinations. However, San Miguel de Allende is generally considered a safe destination for tourists. It has a low crime rate compared to other cities in Mexico, and most visits are trouble-free. You can read more about whether San Miguel de Allende is safe here.
With wonderful temperatures during the summer and throughout the year, there's hardly a bad time to visit this historic city.
However, summer tends to be filled with rain in San Miguel de Allende. This puts no spoilers on your family vacation plans as Mexico can become even more beautiful in its rainy seasons.
With plenty of wildflowers blooming in the rain, this majestic city can be an exciting family vacation spot worthy of the gram.
The Rosewood San Miguel de Allende is the ideal hotel to enjoy a stay with your family. The hotel's 67 rooms and suites are adorned with wood-beam ceilings, spacious terraces, and hand-carved artisan furniture.
The hotel also provides a clay tennis court, six restaurants, a spa, and various fun activities to get your family engaged. From lavender workshops to art classes and movie nights, there's plenty to do. You'll love it there!
Tip: Check out where to stay whilst in Mexico, at one of the amazing all-inclusive Mexico Dreams Resorts.
3. Paradise Island (Atlantis), the Bahamas

This famous resort in the Bahamas is iconic for family vacations because of its broad range of activities, and a Kids Concierge. One of the resort's famous attractions, the Dolphin Cay, is a world-class marine-mammal habitat that provides a safe place for dolphins and sea lions.
In the summer, you and your family can take advantage of this sun-soaked Caribbean location with a wonderful water park. With up to 11 pools, water slides, and kiddie restaurants, it's a destination that fully caters to your kid's needs.
The adults aren't left out either. They'll enjoy a top-class all-suite hotel called the Cove, offering premium service and access to clubs, private breakfasts, and a full bar.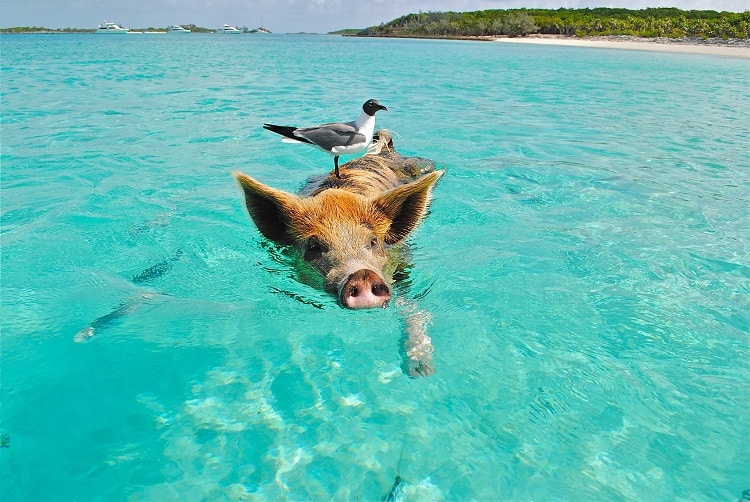 With the range of full family activities that this destination offers, you'll have a lot to show off on the gram.
4. Jackson Hole, Wyoming
With mountainous landforms, natural landscapes, wilderness, highlands, and mountain ranges, the Jackson hole has a lot in store for a summer family vacation. It is a widely famous playground for the adventurous and creative, but the summer sparks a bit more excitement for its visitors.
With national parks like Yellowstone and the Grand Teton just a few miles away, you and your family can engage in many summer outdoor activities. Some of them include kayaking, hiking, horseback riding, fishing, biking, paddle-boarding, camping, and wildlife tours.
Plus, the magnificent mountain scenery and ideal summer temperatures are wonderful conditions to get that Instagram summer vacation pic.
5. Universal Orlando Resort, Orlando

The Universal Orlando resort is a paradise for kids and families of all ages. With two Harry Potter-themed parks, six amazing hotels, a water park, and a combined shopping and dining destination (Universal Citywalk) there's no limit to the fun you'll have.
The chocolate-themed Toothsome's Chocolate Emporium is also worthy of a mention. It serves some of the best milkshakes around and you'll find that it's the best place to buy what you need.
Plus, awesome rides like the Jurassic World Velociraptor are not to be missed. It is an ideal family destination that will certainly provide epic reels and stories on your Instagram feed.
6. Balearic Islands & Mallorca, Spain
When you speak about worldwide travel destinations, Spain makes the top ten list. Mallorca offers a mesmerising view of the cobalt blue Mediterranean, several ancient stone cottages, and fragrant olive trees for your family's viewing pleasure.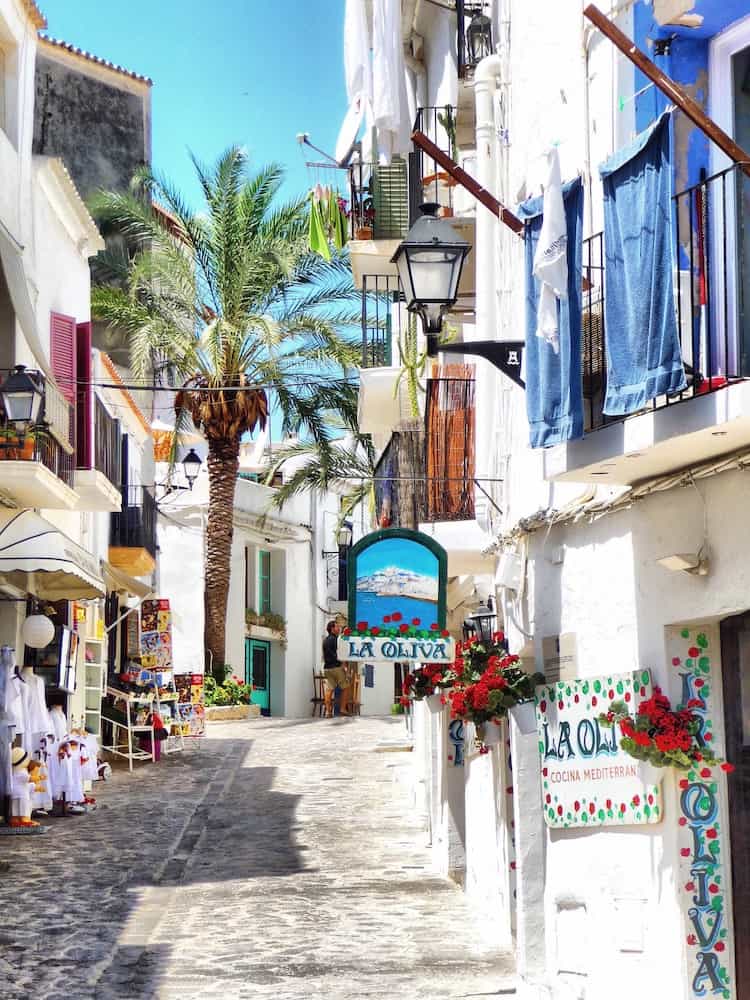 But none of them come close to the beautiful charms of Spain's Balearic Islands. With many picturesque villages to discover, like Valldemossa, artsy Deià, and the polished Palma, your Instagram will be buzzing with splendid summer vacation photos.
Showcasing the town's creative spirit, the Belmond Hotel in Deià features an eccentric design with at least 800 works by local artists. There are also surreal family activities like art and sculpture classes in the morning's beautiful light.
7. Banff National Park, Canada
Whilst there are plenty of reasons to visit Canada, one of my things to do in Canada is to visit the Banff National Park.
If you enjoy captivating views of the lake and snow-capped mountains, Banff national park can be a wonderful family destination to visit, even during the summertime.
Canada's oldest national park is a welcome feast for your eyes and the gram.
The ideal lodgings for your family's summer vacation will be the Fairmont Banff Springs, a 757-room dame that dates back to the 1180s.
This wonderful building is placed right in the center of the main attractions.
There's Lake Moraine, the Upper Hot Springs, and Lake Louise.
With tons of activities like horseback riding, hiking, canoeing, and ATV tours, there's much for the family to enjoy. Grab your Banff Itinerary here.
8. Disney World, Orlando
Disney is famous for its array of resorts, theme parks, and hotels. This summer, your family can enjoy a wonderful vacation, partaking in all Walt Disney World has to offer.
With various dining and shopping locations like The Boardwalk and Disney Springs, it is the family vacation you wouldn't want to miss.
Several features impeded by the pandemic have fully returned. This includes the Cirque du Soleil and Disney shows, plus a brand new Guardians of the Galaxy ride at Epcot. There are many Instagram-worthy moments you and your family can capture in this wonderful paradise.
9. Panama Jack, Cancun
Located in the famous city of Cancun, Panama Jack is an all-inclusive resort set directly on the beach. The location is equipped with a life-sized pirate ship built as a slide, which the kids will surely appreciate.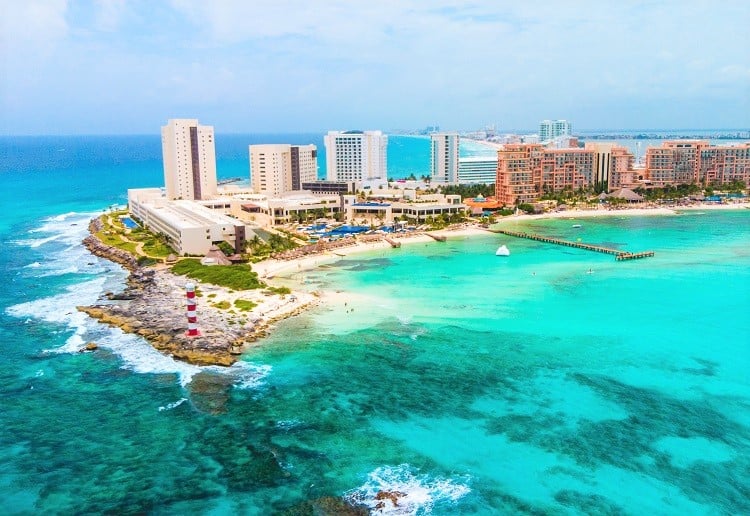 For activities, there are several teen clubs for kids with options like exploring turtle farms and enjoying guacamole-making classes.
The adults can enjoy the Aura Spa, several foods and beverage options, and bubbly night activities like karaoke. Plus, its lodgings are quite spacious and equipped with family suites, including balconies that provide wonderful ocean views.
10. Legoland Resorts
Legoland has several locations in areas like San Diego, New York, and Florida. These family resorts are perfect for the summer holidays. Their lodgings are featured with bunk beds that separate adult and child sleeping areas, providing premium comfort and space for family fun.
Many Legoland parks offer aquariums and water parks, plus a fun-packed Lego Movie World land. At night, there are several kid-themed dance parties, movies, and exciting treasure hunts. Adults enjoy cool restaurants and excellent relaxation areas.
11. Abu Dhabi
The first thought when you hear Abu Dhabi is probably hot and desert. But this capital of the United Arab Emirates has a lot more to enjoy and makes a great destination for a family summer holiday or even one of the best places to travel in January.
As Abu Dhabi sits off the mainland on an island in the Persian (Arabian) Gulf you are spoilt for choice when it comes to white sandy beaches and amazing resorts all catering to family holidays that can be enjoyed all year long.
As a family on vacation, there are so many attractions to have fun at like Yas Waterworld with over 40 different rides to Warner Bros. Studios where they can enjoy movie-themed rides. If you have a sports car fan in your family a trip to Ferrari World is definitely worth a visit.
For any nature and animal lovers, head to the Abu Dhabi National Aquarium which has over 200 sharks and rays. A trip to the Emirates Zoo where you can see a variety of animals from birds of prey to hippos! There is even a petting zoo for those wanting to get up close to some animals.
You can also take a day trip to do some kayaking through the Mangrove National Park.
And when the heat and outdoor activities get too much, head to one of the beaches in Abu Dhabi or one of the many amazing malls for a little shopping.
Final Thoughts On The Best Summer Family Destinations
There are many epic family destinations you can visit during the summertime with lovely resorts and water parks. These eleven family destinations are perfect for the summer break and provide tons of photos for your Instagram!