When we travel, we often fall in love with the incredible country and its beautiful people. When you fall in love, it is normal to want to bring a piece of that joy back home.
In an attempt to bring home a touch of that holiday magic, tourists often purchase all sorts of travel souvenirs to fill their suitcases with!  From fridge magnets, to little ornaments, from things to wear to things to share!
What sort of travel souvenirs do you like to purchase?
Fill your life with Experiences
When we travel we prefer using our money for experiences rather than for objects, and therefore often come home with nothing more in our suitcases than what we took with originally.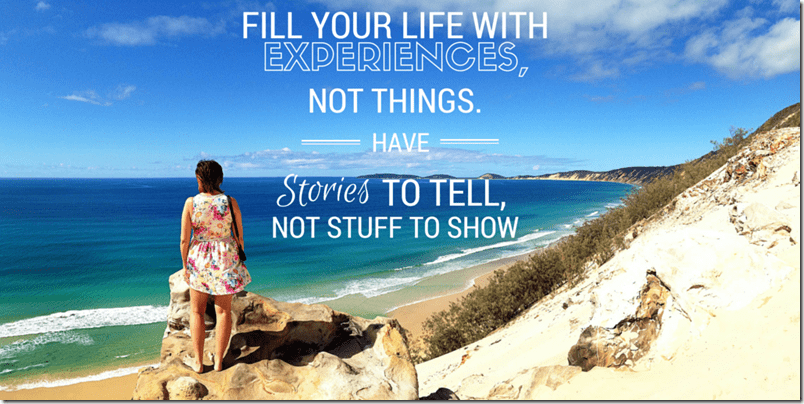 There is one little tradition though, that was shared to us by my brother and sister-in-law that we always take joy in.  Would you like to know what it is??
Christmas Baubles and Decorations from all over the World!
We love Christmas time and we love our Christmas traditions!  Christmas time for us is a time to slow down; it is a time to be grateful for our journey over the last year and time to show appreciation for those we love!  Here in Australia, our Christmas is a sunny hot one!  So time outdoors surrounded by all our family is what a typical Aussie Christmas might look like.
Around the start of December, we love to put up our tree!  Of course with kids in the house, this day is one filled with tonnes of joy, laughter and giggles.  With soft Christmas carols in the background, we love the quality family time that decorating the Xmas tree brings.
This time also brings a wave of memories and stories as well.   Every time we travel, we love to try and scout out some Christmas baubles or decorations that symbolizes the location we are in.
It is an incredibly fun Christmas tradition, not only when you get to hunt for Christmas decorations all year long, but also when you pull all of these special decorations from all over the world, out of the bag. It is like a waterfall of special and happy memories that washes right over you!
Related: Love starting new traditions? Here are 30 memory making Christmas traditions to start this year.
We wanted to share some of these special decorations with you, Christmas time is a time of sharing after all!
Some of our Favourites:
This Christmas bauble comes from the magnificent Fraser Island here in Australia.  We had an incredibly beautiful family time on Fraser Island and we were reminded how important it is to step away from technology and connect back in with nature once in a while.  A gorgeous hand-painted bauble of the gorgeous native Dingoes that roam free on this island.
This gorgeous little angel comes from our honeymoon trip to Italy.  We found her on the isle of Capri.  We couldn't resist her, so she hangs on our Christmas tree every year spreading her peace and joy over all that resides here.
Another one from our trip to Italy.  This one probably needs no explanation at all.  I'm not a city girl by any measure and it really does take a lot for a city to impress me, but one cannot help but fall in love with the history and treasures found in the city of Rome!  I have tonnes of fond memories here, including eating a gelato right in front of this colossal ruin!  The glorious Colosseum!
Another one from Italy, the colourful town of Positano!    Positano was our last stop on our honeymoon and it is definitely one of my favourite areas of Italy.  The cascades of houses climbing up against the magnificent mountains and the death dropping cliffs to the oceans below!  We had such a beautiful time exploring the coastline here.  And I truly hope that I get to see it again one day!
On our recent travels to Vietnam, we had to get creative on our hunt for Christmas decorations.  We had to improvise and found some typical touristy souvenirs that we could turn into adorable Christmas decorations.  This little girl is a reminder of our time in Hanoi, where streets are congested with street sellers, all of who wear the typical traditional straw Vietnamese hat.
This one is a special one, handcrafted by some locals at Bac Ha Markets in Vietnam!  Sa Pa was definitely my favourite area in Vietnam to explore!  The rice paddies, the mountains, the scenery, the people, the colours!!  So grateful that we decided to take some time to journey to this special part of Vietnam!
We found it really hard to find some ornament from our time at Halong Bay.  Halong Bay is truly spectacular and we really loved our relaxing cruise on the bay there.   We eventually found this shell at a floating Pearl farm.  It wasn't expensive and now serves as a reminder of memories from a truly beautiful place.
And lastly a proper Aussie one to remember our time in Tasmania.  One of my first memories of Tasmania is how many wildlife we spotted during our road-trip around the state.  We saw such an abundance of animals, from wallabies, to possums, to wombats, to wild cats, to wild bunnies, to pademelons … it was incredible to see all these animals roaming around freely.  So cool!  So this bauble is a reminder of the wildlife we fell in love with in Tassie.
Our Christmas message to you!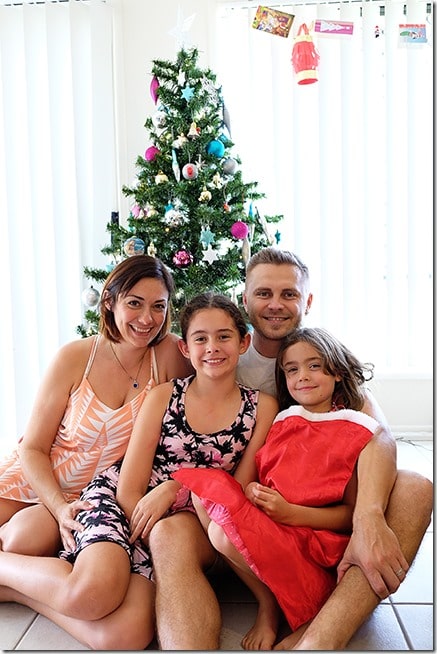 This Christmas and for the New Year, we hope that you never fear those mountains in the distance, and that you always remember to actively chase your dreams!
We hope for you love, joy,laughter and tonnes of travel experiences to fill up your days.
We hope for you, sunshine through all those cloudy moments, and strength to push through any challenges that might come your way.
We want to say thank you for joining us on our journey and for the support we have received from so many readers!
Wanderlust Storytellers will be back on the 28th of December! 

Until then, we are taking some time out to focus on what is most important in life! 

We wish every single one of you a beautiful and memorable Christmas!
Over to you:  What Christmas traditions do you have?

What type of travel souvenirs do you enjoy purchasing?