If you are searching for the ultimate honeymoon experience and are stuck?
You may want to consider a Caribbean cruise with onshore and offshore excursions in the Bahamas, the US Virgin Islands, or many other popular destinations in North America.
If you have never been on a cruise before, you don't know what you're missing.
Even if this is the only chance you'll ever get to go on a cruise, the money you just collected from your wedding will help to create memories that will last a lifetime.
Ultimate Honeymoon Experience with Caribbean Cruises
This guide will take you on a realistic journey of the process, explain the daily routine, and provide tips. Taking a Caribbean cruise for your honeymoon is a very wise and memorable choice.
There are so many things to do on the ship alone, that you'll forget you're in the middle of the ocean. The promenade is the staple of a ship and a floating paradise in its own right.
What's to Expect?
You can find high-class restaurants, karaoke, novelties, jewellery, liquor stores, a variety of vendors, duty-free shops, piano bars, and more.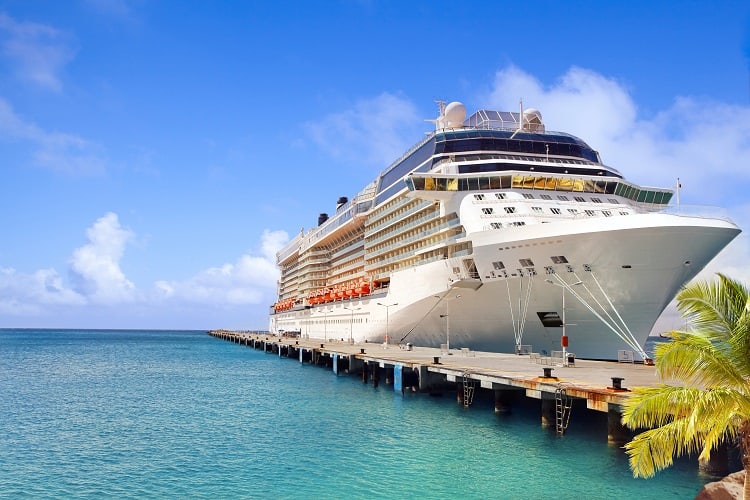 Everything you see is exquisite and detailed in luxury. Glass elevators wrapped in solid brass, interior cabin windows and balconies, amazing lighting, and marble floors are just par for the norm in a luxury cruise ship.
The cabins themselves are very well designed and the perfect place to consummate your marriage.
How Does the Ultimate Honeymoon Experience Start?
The best Caribbean cruise starts and ends in Florida, be it Miami or Ft. Lauderdale. Getting on the ship itself is an adventure.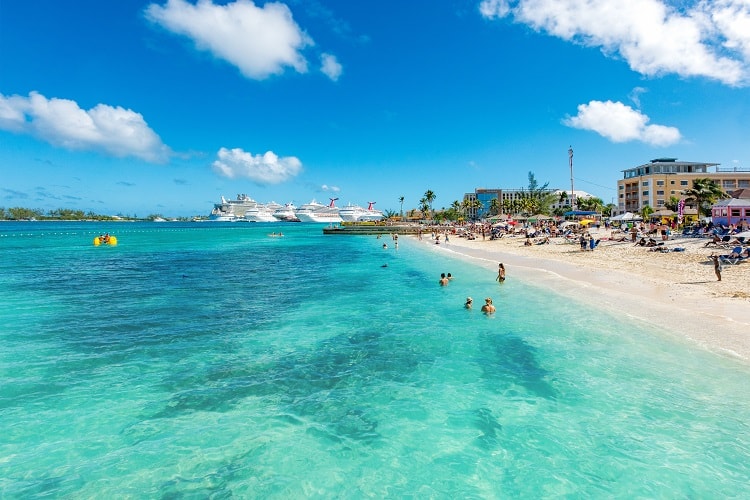 There are literally thousands of people trying to board the same ship; however, it's a well-organized system, and the lines move along at a steady pace.
Once you get your room key, it's best to find your room and get familiar with the layout.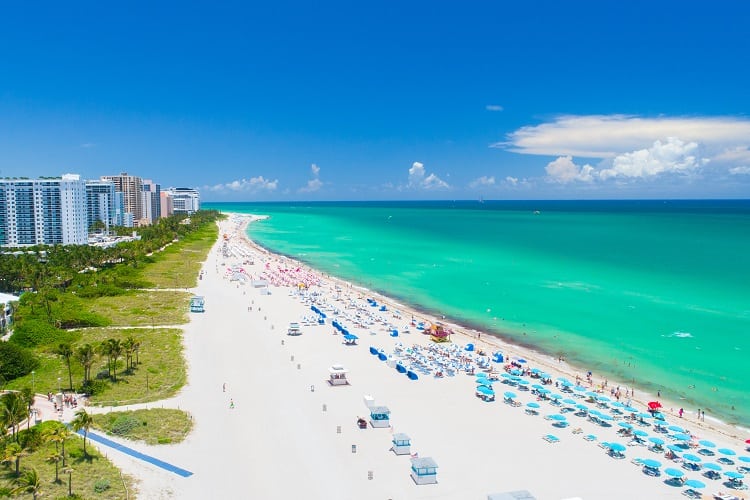 You can check out some of the ship's interior after you find your room, but don't get too comfortable. A required safety meeting for all passengers will be held shortly after the ship is boarded.
It may seem a little mundane, but in cases of emergencies, the information they provide is something that you and your spouse will want to hear.
Daily Life on a Cruise Ship
The day will start off with an announcement that plays over every speaker from the captain of the ship.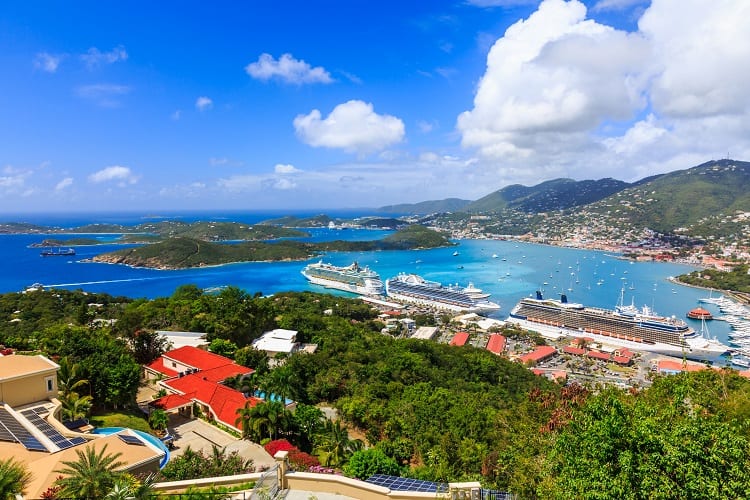 The captain will explain where you are and where the ship will be porting next as well as when the ship will depart the port.
Don't be late, the ship will not wait, and it will leave without you and your spouse, ruining your perfect honeymoon.
There's never a boring day on a cruise ship, even if there's no port that day. Take your shower after the captain's announcement and get ready for an exciting day with your loved one.
Food:
Breakfast and lunch are both self-service and all-you-can-eat amazing buffets. There are so many food choices to select from that it can be difficult to make a decision.
The food is of exceptional quality and not what you would expect to find from a typical buffet.
Amenities and Activities:
The day can be spent on the top deck with a number of swimming pools, hot tubs, jogging tracks, lounge chairs, live music, and of course, the best tropical drinks.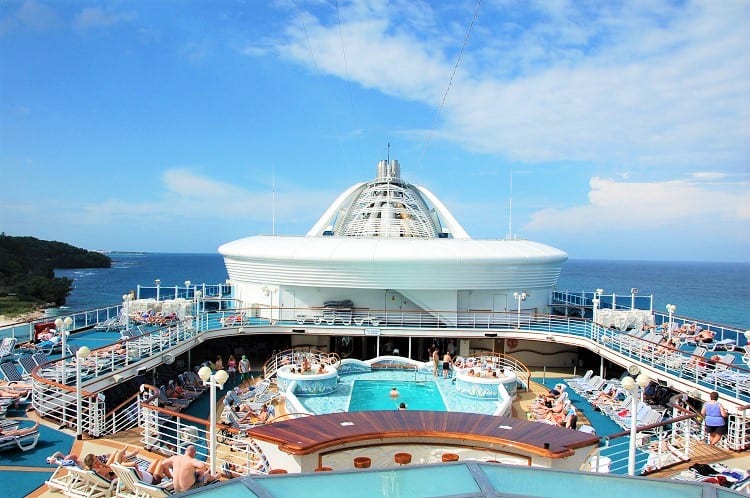 Enjoy interior venues like theatre, bingo, roller and ice skating, shopping, and special events put on by the cruise liner.
Every night holds something different in the main dining area and theatre. Special meals are prepared for each night with a personal waiter who will be your waiter for the duration of the trip.
This is a formal event, so bring some nice clothes to wear, and get ready to experience five-star dining at its best. After dinner, take your spouse to the theatre for a special live performance every night.
Tips for Going on a Cruise for Your Honeymoon
Here are some things that you might want to look into, before booking your honeymoon with the Caribbean Cruises: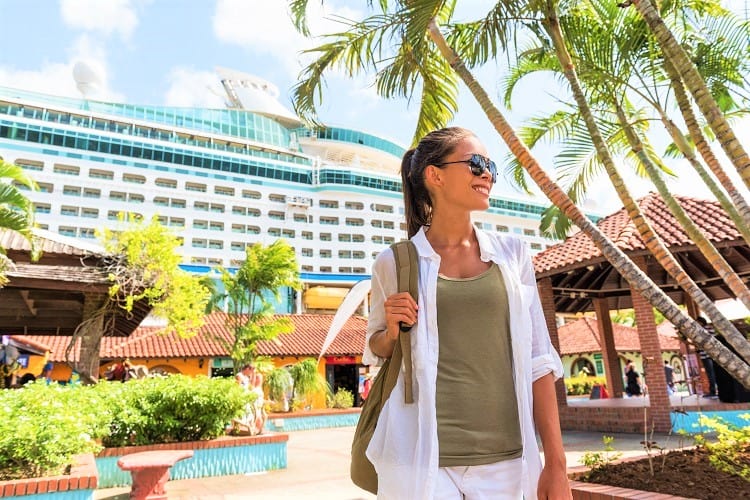 1. Plan Your Itinerary
Utilize a travel agency to plan your honeymoon. From flight and hotel arrangements to shuttle buses, and the cruise package itself, they're worth the money and provide a stress-free experience.
2. Plan Your Excursions
Plan your onshore and offshore excursions ahead of time. It's a good idea to pay for these excursions before the day of the event because they're very popular and fill up quickly.
3. Purchase Your Drink Card
Purchase a soda card for you and your spouse. Soda runs at a premium on a cruise ship, and a soda card will literally save hundreds of dollars for two people over an eight-day honeymoon.
Final Words on Honeymoon Caribbean Cruises
Going on a cruise is the perfect honeymoon experience and one you and your spouse will cherish forever.
Planning a honeymoon can be stressful, but the cool thing about a cruise is that once you pick your cruise, you already know where you're going and when, so just plan your port activities, and you're good to go!
Happy honeymooning!
Over to you:
When are you going on your Caribbean Cruise to celebrate your special occasion? Share your experiences with us in the comments below.