Are you looking for the best way to get a Brazil Visa? Then you came to the right place.
The lush stretch of Amazonian land is home to almost 210 million people and welcomes millions more to experience the beauty of their country each year.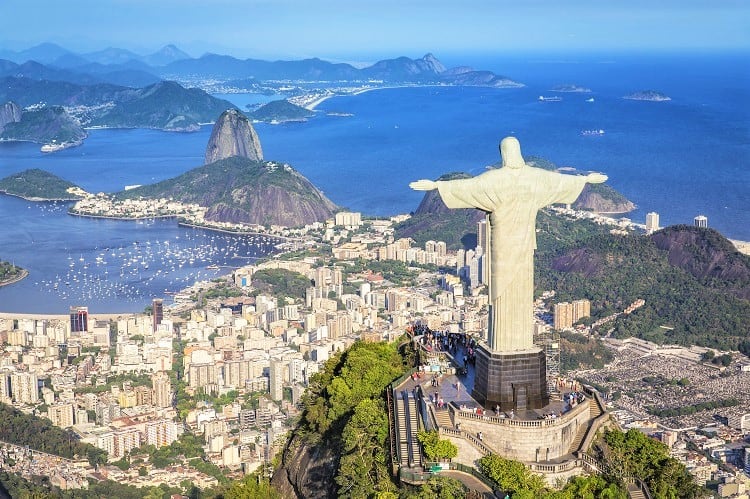 The vibrant culture, captivating natural beauty, and friendliness of the Portuguese-speaking locals make Brazil a top destination for travelers all over the world.
What you need to know about the Brazil Visa?
Before visiting the popular South American destination, many travelers ask the question, "do you need a visa to go to Brazil?" We're here to answer that question.
Do I need a visa to go to Brazil?
In a nutshell, a large number of countries – including all European Union member states – can come and go without a Brazilian visa, on the condition that they are only staying between 30 and 90 days.
The time period for each stay depends on which of the 97 countries the traveler holds a passport for.
Non-visa exempt countries include Australia, Canada, Japan, and the United States.
Travelers from these countries need to apply for a Brazil e-visa, even if simply passing through on transit.
Word on the street is that Brazil visa requirements for US citizens will be non-existent as of 17 June 2019, but until then (and for the other countries that still need a visa), here is the process for obtaining Brazilian visa approval.
How to get a Brazilian visa?
Brazil is an incredibly popular tourist destination and the country is well aware of the money that comes into the country because of this.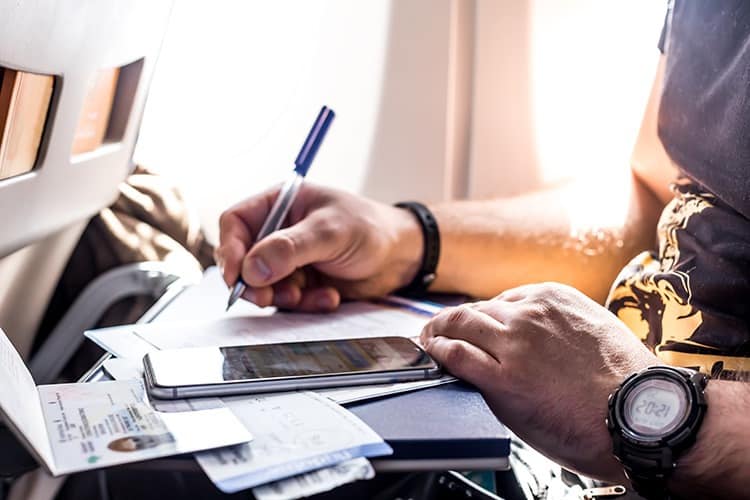 As a result, the Brazilian e-visa application process is designed to be smooth and efficient. requirements for apply the Brazil eVisa
Before you start your travel packing list, make sure that you familiarize yourself with the requirements to apply for the Brazil eVisa.
All eligible countries, being Australia, Canada, Japan, and the United States, have to go through the same process – which only takes a few minutes to complete.
The process for getting a visa for Brazil includes the following:
Completing the Brazilian e-visa application form which asks for contact details, trip information, health history, and security-related questions
Pay the Brazil e-visa fee of USD $40 via debit or credit card
Provide details of a valid email address to receive the visa
It's as simple as that!
Brazil visa application: the finer details
Travelers may be asked to upload a passport-sized photograph, but this can be done at a later date.
The online Brazilian visa application can take up to five working days to process once the payment is made, and the final visa will be sent to the previously stipulated email address.
Once travelers receive their visa, it will remain valid for two years.
Unfortunately, the visa does not transfer between passports and so you will need to apply for a new travel visa for Brazil if your passport expires.
Brazil visas allow travelers to enjoy 90 days in the country per year.
Photograph Requirements For A Brazil Visa
Even if you don't upload your passport photo during the visa application process, you will still need to submit one for the visa to be valid.
The photograph needs to follow certain guidelines.
Front-angle against a white background
Applicant must be centered towards the camera and make direct eye-contact with open eyes
The applicant's facial expression must be neutral
No dark glasses, thick-framed glasses or tinted glasses will be permitted
No headgear is permitted unless for religious reasons
Children may not be holding toys or pacifiers
Document Requirements For Brazil
The following documents are required to enter Brazil:
Valid passport
Authorized Brazilian e-visa – print at least one copy for presentation upon entry
Minors under the age of 18 will require additional documents from their legal guardians
See you in Brazil
We suspect that Brazil will continue to be high up on the bucket list for many travelers all over the world, regardless of which country they are from.
All-in-all, whether you are applying for a work or tourist visa for Brazil, the process is the same and incredibly easy.
It's time to pack your bags, book your accommodation, print your visa and enjoy the beauty of the culturally rich nation.