A white elephant gift exchange is a super fun party game that you can play with your family or coworkers. It is a fabulous way to wrap up the year.
The trick is though, to find a gift that can be suitable for absolutely anyone.
Typically the gift has to be gender neutral and usually the party event organizer will set a dollar limit to the gifts you can buy. 
So if your task is to find cheap white elephant gifts that are still fun, quirky, useless, practical, or just bloody awesome, we are here to help you.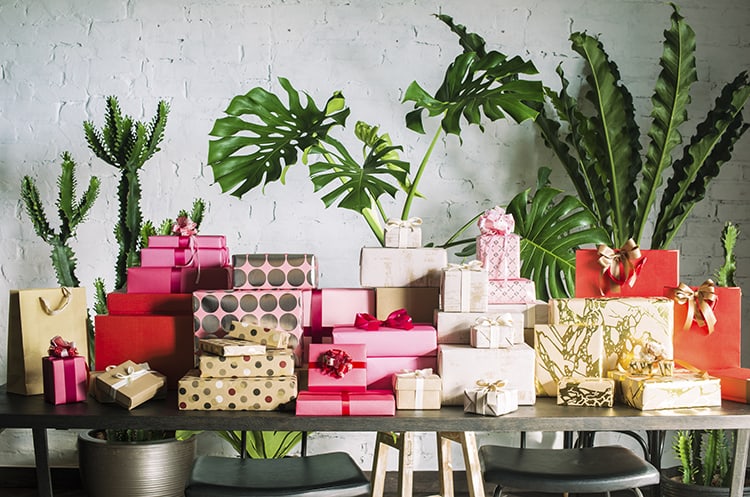 Below you will find more info on what white elephant gifts are (for those who are new to this) and we also share a list of good white elephant gifts $25 and under to might your search easier.
We hope you find something suitable from our list of crazy gifts.
What are White Elephant Gifts?
An event originally started as a rebuke to Secret Santa, a white elephant gift exchange is generally held to exchange the least useful and hardest-to-get-rid-of gifts.
Since it's supposed to be a joke, more or less, you should not invest more than $30 on these "gifts".
It's also called a "Dirty Santa" or "Yankee Swap" exchange in places because you can't gift your gift to anyone specific.
Gifts are typically gender-neutral and they can be quirky, funny, useless, fun, or cool and are all added to a central location.
The first step is to draw a number from a pool, and according to your number, you get your chance to either pick up a wrapped gift or steal an unwrapped one from your friends/co-workers.
If someone swipes your gift, you get to be the next person to either steal a gift or unwrap a new one.
The game keeps on going until the last person collects their gift and at that point, everyone is "stuck" with the gift that is in their hands.
---
Wondering Where to Buy White Elephant Gifts?
The best place to buy a white elephant gift, keeping in line with the uniqueness and vanity of gifts expected at this exchange, is generally Amazon these days.
Let's face it, there are "millions" of products on Amazon and you will without a doubt find something suitable there.
Click here to browse through white elephant gifts on Amazon.
However, you might also like to check out other souvenir shops, pawnshops, and variety stores.
---
What to Get for White Elephant Gifts?
This is a fairly tough question, however, this is the perfect place to let your creativity run free – think of the least useful thing possible!
Generally, you want to hit the middle ground between being useful, funny, and quirky, so it isn't completely useless.
Since the gift is going to end up in a common pool and you have no way of telling who gets what, it's possible (but very unlikely) that you might get your own gift back. So consider this in advance as well while planning to buy a gift.
Now that we're done introducing the white elephant gift exchange, it's time to get to the heart of the matter, the gifts themselves!
They're sorted by price – all under $25 (we also have a post on the best white elephant gifts EVER if you don't mind spending more money).
If you've already decided on a particular price range, scroll down and you'll find gifts as per your intended expenditure.
---
Best White Elephant Gifts Under $25
Find below a selection of gifts that will cost you anywhere from $21 – $25. For cheaper white elephant gifts keep scrolling down the list as our cheapest gifts are listed at the bottom of the post.
1. For the Movie Buff – AMC Gift Cards
Coming to white elephant gift ideas under $25, the AMC Gift Card is a wonderful option for those who do not like movies at all.
Since AMC is not HBO, it will be significantly harder to get rid of – especially for those who do not like AMC's content.
Yes! Click here to grab this gift card
---
2. For the Yogi – URBNFit Exercise Ball
When someone simply doesn't have the time for working out, an exercise ball can help them immensely.
However, for someone who already has it, one of the great white elephant gifts under $25 is this URBNFit Exercise Ball, which comes recommended by a number of people.
No better way to impress a colleague or friend who already has a similar ball!
Yes! Click here to grab this exercise ball!
---
3. For the People Who Love to be Pampered: Burt's Bees Classics Gift Set
The fact is, most of us forget to take care of our skin and this gift is wonderful for those who you know could use some work with their skin.
This gift set comes with six different items which you will have you glowing in no time:
A Coconut Foot Cream
Moisturizer
Hand Salve and hand repair cream
Lemon Butter cuticle cream
A wonderful moisturizing mist
These will no doubt go a long way in repairing years of neglect!
Yes! Click here to grab this cream gift set
---
4. Dash Rapid 6 Egg Electric Egg Cooker: For Those with Big Families
Know someone who loves eggs just a little too much? Perfect!
This gift will have them squealing about like a kid who just got his hands on some candy.
This egg cooker does exactly one job – cook eggs, but it doesn't stop there. It can hard-boil eggs, soft-boil eggs, poach eggs or make omelets – an egg lover's nirvana.
As far as white elephant gift ideas ($25) go, this one takes the cake for being the most useful.
Yes! Click here to grab this egg cooker
---
5. Hot Seat – An Adult Party Game for When You're Done With the Damn Exchange
Imagine you're finally done giving and receiving largely stupid gifts, which is expected – however, the day isn't over yet.
This set of cards is akin to Cards of Humanity, albeit a little more politically correct and safe to play with just about any adult.
This surely makes the cut for funny white elephant gifts under 25 dollars.
Yes! Click here to grab this party game
---
White Elephant Gift Ideas Under $20
This is where things get interesting. There are a number of $20 white elephant gifts, and many of them are quite funny!
These represent the sweet spot of the white elephant gifts – quirky, yet largely affordable.
Read on to know more about the best white elephant gifts under $20.
6. For the Work Disrupter – Nerf Zombie Strike Hammershot Blaster
For someone who absolutely adores their work, the best (or worst) thing for them while at work is unnecessary distractions.
Here, the Nerf Zombie Striker Hammershot Blaster, with a number of pellets in a single magazine, comes into the picture.
It's truly a wonderful gift for someone who hates distractions.
Yes! Click here to grab this Nerf Gun
---
7. Lump of Coal in 2″ Glacial Blue Gift Box
They'll never see this one coming. This is the shining star of today's discussion on white elephant gifts.
Imagine their surprise when they open up this beautiful box, only to find a lump of coal inside.
Worry not, however, because the coal itself is the more expensive variety and this gift comes with a gift card to commemorate the process of gifting said lump of coal.
It's one of the quirkiest $20 white elephant gift ideas, and we love it.
Yes! Click here to grab this lump of coal
---
8. Star Wars Themed Salt and Pepper Shakers – For Those Who Won't Shut up About Star Wars
This cool-looking set of salt and pepper shakers is one of the more useful white elephant gift ideas for under $20.
It looks wonderful and is actually quite simple and intuitive to use.
Who better to give it to than someone who absolutely does not like Star Wars?
Maybe they'll come over to the Dark Side because these shakers look so cool.
Yes! Click here to grab this salt and pepper set
---
9. LAGHCAT All Seasons Mermaid Tail Blanket
This blanket is very useful for everybody and at the same time, it's useless beyond belief.
This blanket gives you a snug fit like none other, so snug that you can't really move your legs around in it.
Definitely, a multi-purpose item, since you can easily use it as a Halloween prop somewhere – we're sure you'll figure something out.
It's a best-seller, so we're sure this is one of the more interesting white elephant gift ideas under $20.
Yes! Click here to grab this cool blanket
---
_______________
10. The Onion Book of Known Knowledge – For the Sarcastic Jester
This book contains all of the Onion's knowledge. The Onion, as you probably have heard, is one of the Internet's funniest websites.
Modeled as a parody of a newspaper/news website, with almost factual-looking news articles with more sarcasm than one can normally digest.
Highly offensive to those who do not prefer to be roused – a perfect gift for them!
Yes! Click here to grab this book of onions
---
11. LifeStraw – For Those Who Love to Do Good!
For the Bear Grylls fanatics that you know and love – there is not a better gift than the gift of guaranteed safe hydration in questionable circumstances.
A definite entry to the list of good white elephant gifts under 20 dollars, this can convert even sludge to potable water, a few drops at a time of course.
Yes! Click here to grab the LifeStraw
---
12. BrüMate Uncork'd XL 14oz Wine Glass Tumbler With Splash-Proof Lid – a Wine Lover's Perfect Gift
There's always that one person who loves wine a bit too much (if you don't know someone like that, you're probably it).
Either way, whoever ends up with this is getting a wonderful gift – this can keep your wine at the temperature you like for as long as you want it to! The outside always stays dry and cool to the touch.
A glass of wine in this tumbler with their favorite pasta on the dinner table – a wonderful sight made possible by one of our favorite good white elephant gifts under $20.
Yes! Click here to grab this cool wine tumbler
---
13. Yinuo Mirror Scented Candles Gift Set
Scented candles are known to absolutely transform the ambiance of any place – whether it's work, your living room, bedroom, or even a bathroom!
This white elephant gift under $20 will do wonders, particularly if someone isn't in a good mood.
Further, it comes in a number of fragrances – Rose, Lavender, Lemon, and Mediterranean Fig. It's a wonderful gift for just about anyone.
Yes! Click here to grab these candles
---
White Elephant Gift Ideas Under $15
Below you will find a list of gift ideas that range from $11 – $15 in price.
14. Light-Up Lightsaber Chopsticks, for the Discerning Star Trek Fan
It is Star Wars memorabilia, correct? However, what's the point of taking part in a white elephant gift exchange when you can't give out-of-place gifts to each other?
The rivalry between these two fandoms is quite well-known, and you're best served giving it away to someone who doesn't know or care about Star Wars.
Let the Star Wars fans seethe in envy.
Yes! Click here to grab these Star Wars Chopsticks
---
15. Fifty Shades of Chicken
This cookbook is a parody of EL James' bestseller "Fifty Shades of Grey".
It's perfect for the friend or colleague who you know does not particularly enjoy in-depth descriptions of food being cooked in a seductive manner, so to speak.
This cookbook is one of the quirkiest we could find – and you should waste no time giving it!
Yes! Click here to grab these parody cookbook
---
16. Anthony's Organic Whole Cashews – for the Perennial Snacker
For someone who can't eat enough chips, this makes for a wonderful snack and is a good white elephant gift for under 15 dollars.
These cashews are grown very organically and in an environmentally sustainable manner.
It is the best gift for those looking for a healthy and eco-friendly gift to give in their next white elephant exchange.
Yes! Click here to grab these nuts
---
17. Dino-Themed Desk Organiser, Of Sorts
We all know that one guy/girl who's always a mess.
Sticky notes flying here and there, and you couldn't find a whole palm tree in the absurd state that their desk is in – this is an absolutely wonderful gift to give them.
Or you could taunt the "Mr./Ms. Always-in-control" in your life by giving them a small organizer which is clearly of no use to them at all.
Yes! Click here to grab this cute sticky note holder
---
18. S'mores Maker for the Microwave
This is clearly one of the most interesting $15 white elephant gift ideas we have seen online.
Everyone loves s'mores, including those who don't, and what better gift to give someone than this s'mores maker which fits perfectly inside your microwave?
Yes! Click here to grab this fun s'mores maker
---
19. Tea Done Quick and Right: Tea Drops
Tea generally requires a fair bit of patience and equipment to get right – or involves messy tea bags which you have to get rid of.
Tea Drops is a wonderful new alternative to boiling tea or using tea bags – this means no mess, no equipment, just hot water and you're good to go.
You can get tea drops in an assortment of flavors and stages of brew as per your taste.
Yes! Click here to grab these tea drops
---
20. Artsy Socks for the "Art Fanatic" Types
For those friends of yours who can't stop posting about art on their Instagram, or have a separate "art photography" page, these socks make for a fantastic gift – they have paintings printed right on them!
These socks will make your art-loving friends swoon with praise and hence makes for an even more wonderful gift for those friends who claim to hate museums.
Yes! Click here to grab these socks
---
White Elephant Gift Ideas Under $10
And lastly, for those that only need to purchase cheap white elephant gifts. Here is our selection of white elephant gifts under $10.
21. Unicorn Tea Infuser, Because Why the Hell Not
A unicorn tea infuser with the butt right where your tea is supposed to go is one of the weirdest yet most unique gifts the internet has to offer.
Pretty sure no one will touch their cup anymore if someone had any doubts about it earlier on.
Yes! Click here to grab this super cute tea infuser
---
22. Adjustable Neck Phone Mount, for Your Local Netflix Addict
Coming to practical yet good white elephant gifts under 10 dollars, here it is.
This neck-attachable adjustable mount for a smartphone fits most usual phone sizes and can help your local Hulu/Netflix addict to prevent their phone from falling on their nose as often as it does.
It's not heavy or expensive, either. Gift away!
Yes! Click here to grab this smart neck mount for smartphones
---
23. A Literal Screaming Goat Figurine
This cheap figurine of a goat that actually screams on command is perfect for someone you know who definitely needs a release at some point or the other.
Too much pent-up energy comes out in weird ways – a screaming goat figurine is probably one of the less problematic ways.
Yes! Click here to grab this screaming goat
---
24. The Best Gift to Keep Anyone Busy – aGreatLife Money Maze Puzzle Box
Forget keeping coin purses – this gift is a superb way to keep just about anyone intrigued for a long while and get a reward at the end of it!
This quirky little gift makes you play around with a ball maze like the ones we've played with in childhood!
If it's done correctly, you can unlock whatever's inside. It's also a wonderful way to store smaller gifts.
Yes! Click here to grab this fun puzzle money box
---
25. BigMouth Inc Grenade Mug – "Take a Number"
A wonderful cheap gift for someone who lives to enjoy their mug of tea, coffee, or hot chocolate.
This quirky-looking mug, with a typical tagline you're likely to find in public offices, makes it a brilliant gift for the hot beverage fanatics out there.
Give this to someone who you know loves to deal with the crowds and loves their coffee – maybe your receptionist?
Yes! Click here to grab this unique mug
---
Wrapping Up
This brings us to the end of our list of white elephant gifts you can get for cheap – well, relatively cheap, depending on your budget of course.
These gifts represent the quirkiest, funkiest, and yet somewhat useful gifts you can find all over the internet.
White Elephant's gift exchange is possibly the quirkiest gift exchange event which can bring a lot of smiles and is thoroughly enjoyable.
So make sure to put your best step ahead in looking for a gift that brings smiles to everyone's faces.
Stay quirky and stay happy!