Warsaw, Poland's capital may be a pulsating, vibrant and eclectic city, but it's almost impossible to talk about it without saying a thing or two about its tumultuous past.
Despite being home to over 2 million people, Warsaw rose from the rubble after being completely destroyed by the Nazis just before the end of the WWII. Fortunately, its inhabitants proved their resilience by meticulously rebuilding the historical Old Town using the original bricks and ornamental elements to make it an exact replica of what it used to be.
This is a clear indication that there are a whole lot of cool things to do in Warsaw! It doesn't matter whether you're into history, contemporary art, food or classical music; Warsaw has something for everyone to enjoy. So if you are wondering what to do in Warsaw, then this list is for you!
Here is a list of the best things to do in Warsaw, Poland!
________________________________________________________________
1. Explore the Warsaw Old Town on Foot
You'll be surprised by just how fascinating Warsaw's Old Town is especially if you explore it on foot. Believe it or not, almost 85% of this beautiful place was rebuilt after the World War II having been completely destroyed.
That's not all it has to offer; this "new" Old Town is surprisingly free from the hustle and bustle that you'd expect in other big cities across Europe. It may be a quaint town full of quiet alleys, but its welcoming cafés, energetic squares and intense sense of history will be etched in your memory for a very long time. Without a doubt, one of the top things to do in Warsaw, so don't miss out!!
You'll be luckier if you visit the Old Town in warmer months when many of its vibrant squares become home to unending open-air art galleries and other captivating events.
2. Stand in Awe at Sigismund's Column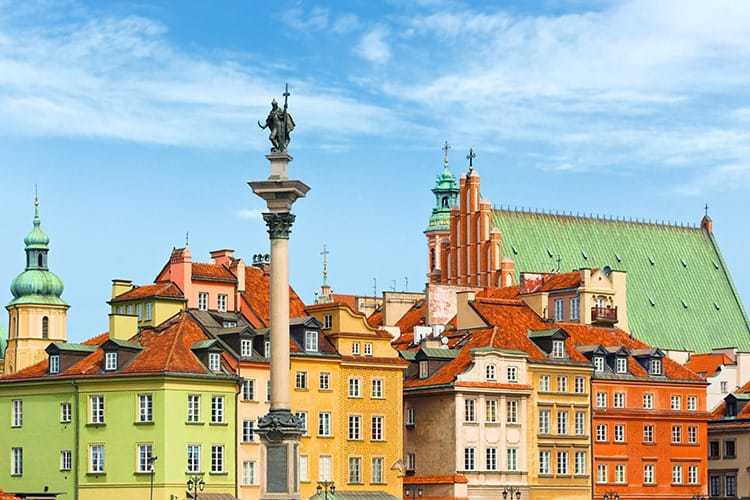 Sigismund's Column is one of Warsaw's most famous landmarks.  It was originally erected in 1644 and stands 22 metres tall.  The 17th-century column and statue commemorate King Sigismund III Vasa, who moved Poland's capital from Kraków to Warsaw in 1596.
The Column is easy to find in the Castle Square of Warsaw Old Town.  Due to its prominence it is often used as the meeting point for various tours of Old Town itself. You can pick a free tour of Warsaw here.
3. Experience Chopin's Museum Warsaw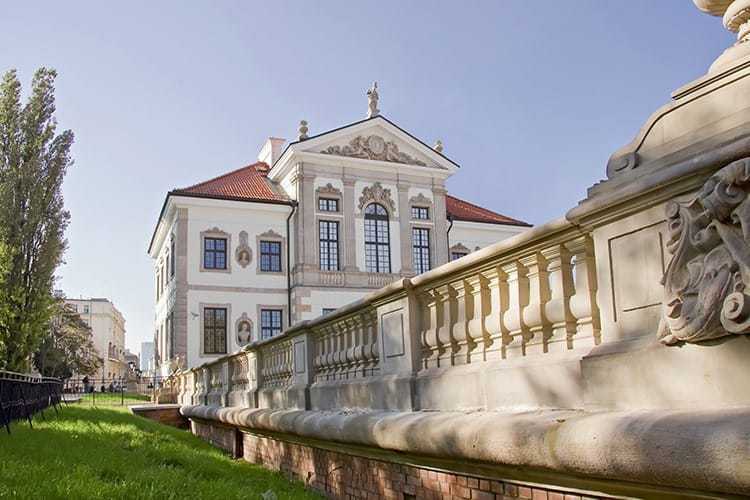 Frédéric François Chopin is arguably Warsaw's famous son. For those who do not know, Chopin was a world-famous composer and virtuoso pianist of the Romantic era. Born a few kilometres out of Warsaw, but raised in Warsaw – legend has it that Chopin was a poetic genius whose musical technique was without equal in his generation.
For this reason, Warsaw is extremely proud of her famous son to the point that the city had to build an enthralling Chopin Museum to walk you through his very short life (he died at the age of 39). From his early recordings, original photographs and manuscripts to his great compositions; this museum will have you immersed into the life and history of one of the greatest musicians to ever live.
It might possibly be one of the most famous of the attractions in Warsaw, so go and add it to your itinerary now.
4. Visit the Warsaw Uprising Museum
Even with the Arab uprisings that took place across the Middle East at the turn of this decade, the 1944 Warsaw uprising remains one of most pivotal events not just in Polish and European history, but in the whole world. Just to give you a brief, the Warsaw Uprising was an operation led by the Polish Home Army.  Their main intention was to free Warsaw from Nazi Germany, as well as to prevent the Soviets from assuming control with the Germans already facing defeat.
Today, residents still revere the Warsaw Uprising by flying flags across the city, but there's no other place to learn more about this historical rebellion than in the Warsaw Uprising Museum. You'll definitely learn that the people of Warsaw are truly resilient and would do virtually anything to get what they feel they deserve.
5. Walk the Royal Route and Visit the Royal Palace
Beginning at the historic Royal Castle in Warsaw; the Royal Route is an intricately-laid cobblestone lane that will let you come to terms with the grandiose atmosphere of the city. Some of the things located along this route include; the Royal Castle, the Presidential Palace, the ritzy Hotel Bristol, high-end shops such as Plac Trzech Krzyzy, a controversial palm tree sculpture and of course the Royal Palace.
Visiting the elegant Royal Palace, which changed hands many times over the years, will afford you the special opportunity to learn more about Polish monarchs and how they had an immense influence on the city during their different eras. The palace's intriguing design will captivate you just as its expansive outdoor garden.
6. Take a Leisurely Stroll through Lazienki Park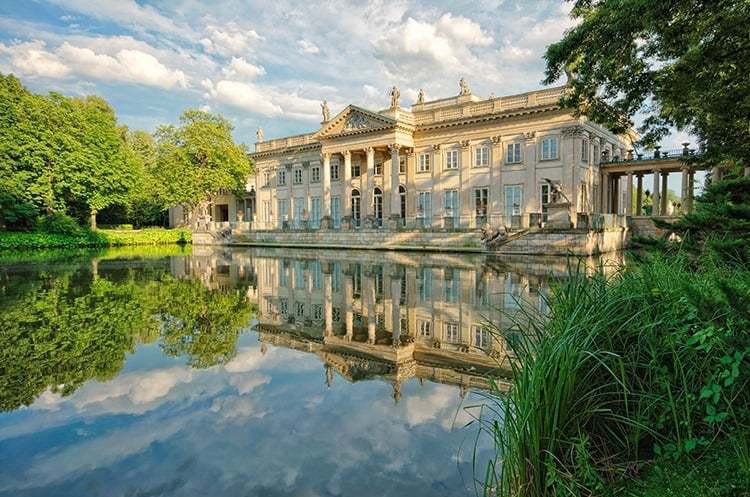 Lazienki is a Polish word for baths, and this park, which is the largest in Warsaw, derives this name from the fact that it used to be a huge bathing pavilion many centuries ago.
Also located along the Royal Route, the Lazienki Park is home to many stunning landmarks such as the Theatre on the Isle, the Palace on the Water, the Old and New Orangery and many more.
Nothing can surely beat a first-class park that has a pristine lake and a majestic peacock roaming around. Whether you want to ride a bike, take a lazy walk or have a romantic picnic; the Lazienki Park is the place to be.
7. Head to the Vibrant Praga District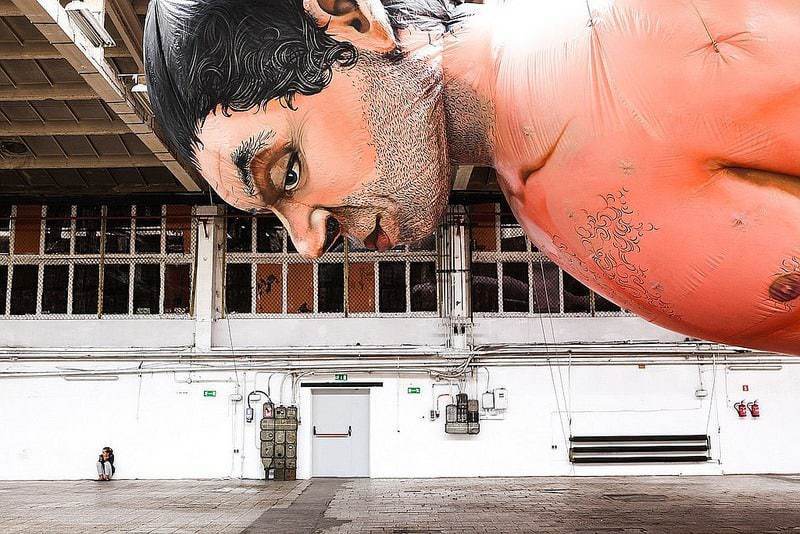 Source Credit: Flickr | PolandMFA
Praga District in Warsaw was once considered a dangerous place by both locals and visitors, but this attitude has changed big time. Today, it's a vibrant hub known for creativity and lots of captivating activities.
Being the only part of Warsaw that remained unaffected by the WWII, many of Praga's classic buildings are still going strong and have been turned into museums, clubs, bars and cafés.
Remember to visit SOHO Factory and the Bazar Róźyckiego, which is basically Warsaw's oldest market.
8. Be awed by the Museum of Warsaw
Located in Warsaw Old Town Market Square, you will find 11 beautifully restored townhouses.  Inside you will find 7352 extraordinary, original (no replicas) and uniquely showcased displays on the city's past from the 14th century to modern times.
English tours are available each day at 2 pm. It truly is one of the most remarkable of things to see in Warsaw and probably one of the most photographed as well.
9. Visit the POLIN Museum of the History of Polish Jews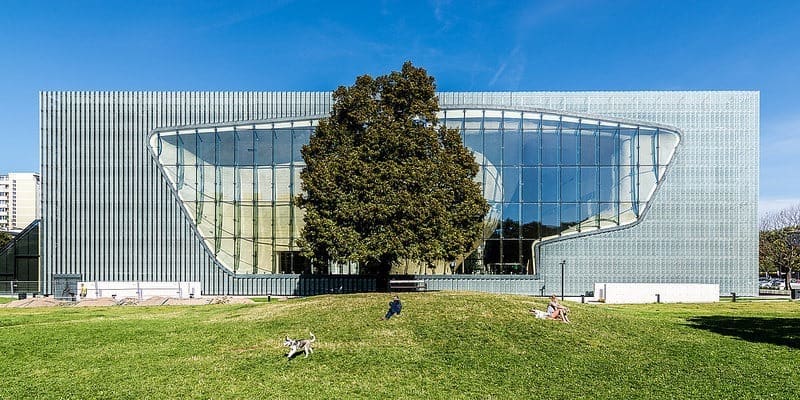 Source: Flickr | Maciek Lulko
Located at the site of the former Warsaw Ghetto, the POLIN Museum vividly documents the sad history of Polish Jews. You'll learn in a chronological manner how Polish Jews came to Poland as traveling merchants during the medieval period, as well as how they were persecuted during the Holocaust and their lives in post-war years.
Many parts of this museum will have tears lingering in your eyes and make you come to terms with just how humans can be so cruel to fellow human beings.
10. Get Scientific at the Copernicus Science Center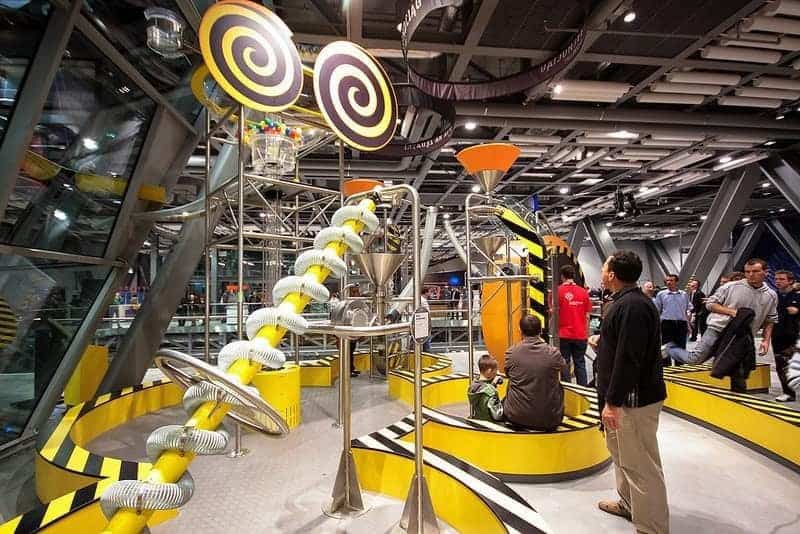 Source: Flickr | PolandMFA
Located on the picturesque Vistula River, the Copernicus Science Center is one of the newest attractions in Warsaw. This is a great place for both adults and kids to learn a lot about Polish scientific discoveries, as well as other scientific discoveries of the world.
In essence, it's a perfect way to escape from the hustle and bustle of Warsaw and learn a thing or two about science. Many of the other items on the list might be a bit boring for the little ones, but this might just be one of the most fun things to do in Warsaw for kids.
11. Admire the City from the Palace of Culture and Science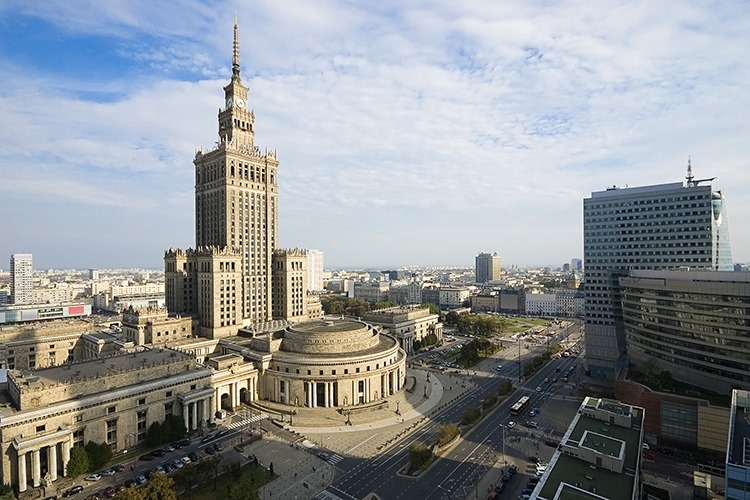 Even though the Palace of Culture and Science is a Stalinist architecture that draws love and hate in equal measures, it cannot be refuted that it's an extremely beautiful structure. It may be a grave reminder of Poland's dark past and association with the Soviet Union, but we have included it on the list due to the fact that you can ride on the elevator up to the 30th floor where you'll get some captivating views of the sprawling city.
12. Day trip to Wilanów Palace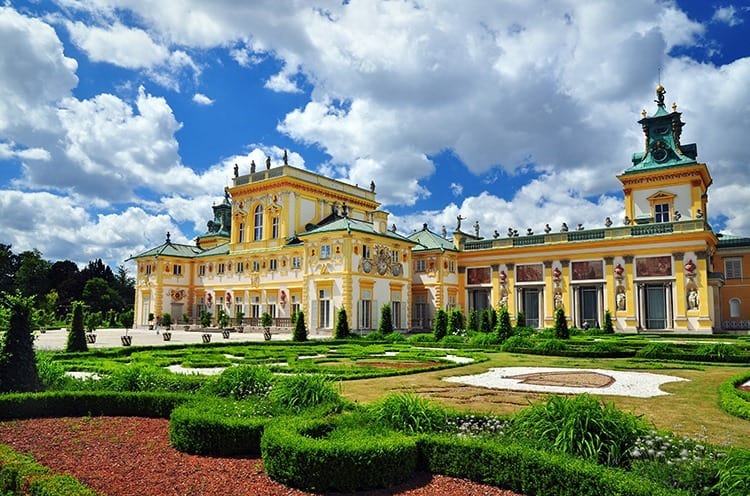 The Wilanów Palace is a royal palace which is located in the Wilanów district of Warsaw. It is one of Poland's most important monuments as it managed to survive Poland's partitions as well as both World Wars.  I love the vibrant yellow of the palace against the beautifully maintained gardens.
You can easily reach the Palace with a short 30 min drive from Warsaw Old Town.
13. Take a Boat Trip down the Vistula River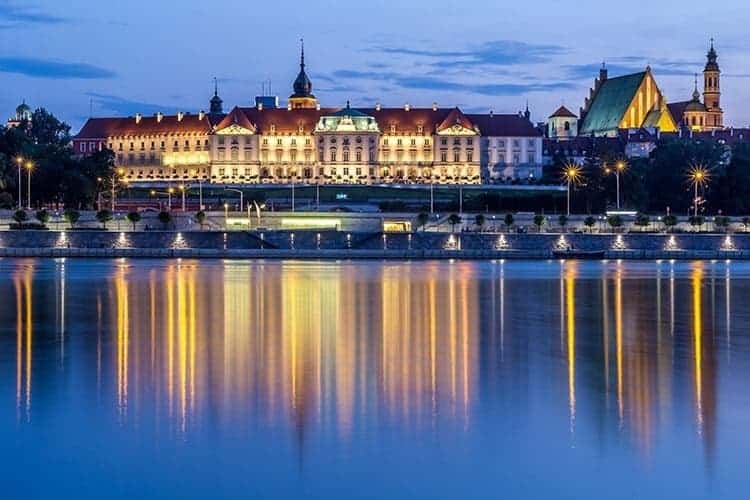 As the longest river in Poland, the Vistula River runs right through Warsaw. While there are a lot of water sports going on in the Vistula River especially during summer, you can opt for a simple leisurely sunset ride on a wooden boat or just soak in some sun on the river's sandy banks.
14. Visit St. Anne's Church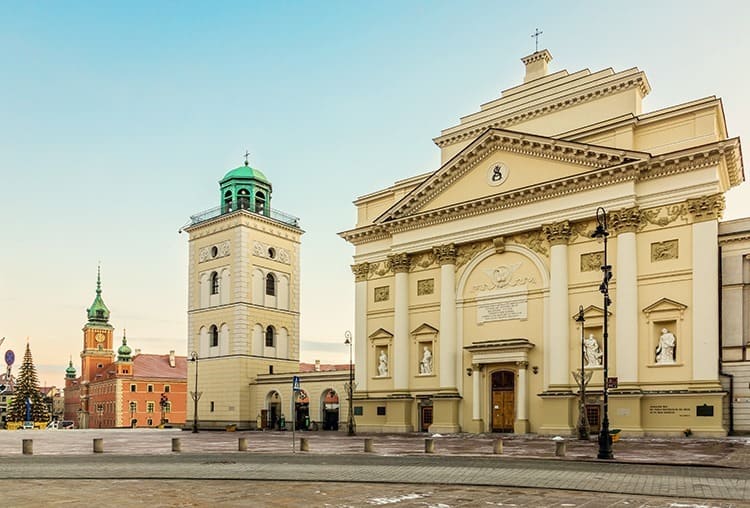 The St. Anne's Church is a beautiful church in the historic centre of Warsaw.  The church ranks among Warsaw's oldest buildings. You will find it adjacent to the Castle Square, so make sure you grab some photos of it as you explore Warsaw's other attractions in the area.
15. Check out Warsaw's Food Scene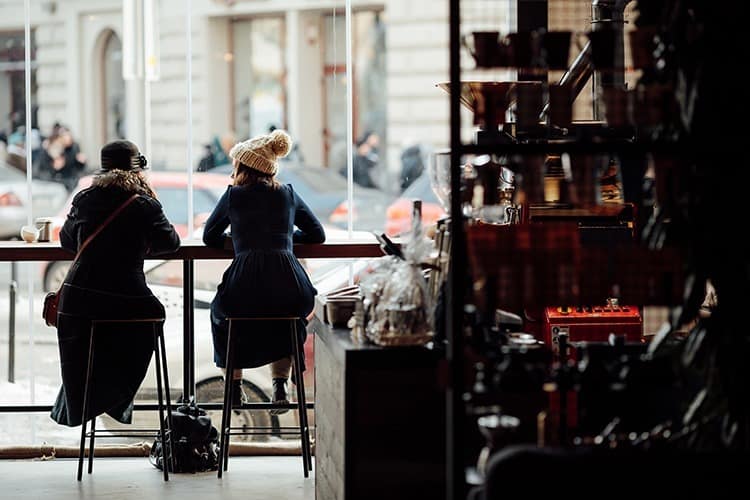 If you're a real foodie why not take a Polish cooking class. Learn how to make some Polish traditional foods such as the pierogi.  Or if you prefer to leave the cooking to someone else, why not sample some of the authentic food in Warsaw. There are a lot of places where you can go and eat something totally different, one of the being Warszawa Wschodnia in Praga. It's owned by celebrity chef, Mateusz Gessler who's known for mixing French and Polish cuisines just to satisfy you and other customers.
Another historical part of Warsaw that's relatively unknown to the outside world revolves around its numerous milk bars, commonly known as bar mleczny. Warsaw's first milk bar was opened in 1896. It was during the First World War that they became popular because they offered cheap, but nourishing food. Their fame soared once again during the WWII, and remains one of the trendiest things to do in Warsaw even today.
A milk bar in Warsaw isn't all about milk and dairy products. In other words, you don't go there just to drink milk or alcohol, but it's some sort of a cafeteria where you can eat simple and yummy dishes. You can sample a pink beetroot soup, coleslaw, potatoes with meatballs and many more. The best part is, these milk bars are super casual and utterly affordable. You can consider trying Bar Prasowy.
Warsaw is a truly absorbing city that has striven against all odds to shrug off its dark past. As you can see, there are a whole lot of things that you can do in Warsaw, let alone the fact that it's a safe and highly developed in terms of transport and accessibility. It's only a matter of creating time and getting to enjoy the best that Poland's capital has to offer.
Over to You:
Have you been to Warsaw?  What did you enjoy doing whilst there?