Believe it or not, there are places in England brimming with culture, art, and sport that are not called London. Manchester, a bustling industrial city 320km north of London, is one such locale commanding our attention.
England's second most populous city is an ideal blend of historical sites, public recreation space, and thoughtful modern facilities. And navigating around Manchester is fast and convenient thanks to investments in smarter city technology and transportation expansion, which makes 2019 a great year to visit.
There's much for the visitor to see and do here, so we'll set you in the direction with this guide to a few of Manchester's can't-miss destinations.
5 Best Things to see in Manchester
If you are looking for the best things to see in Manchester or the best family-friendly attractions in Manchester then you came to the right place.
Here are the 5 best places to see in Manchester:
Manchester Art Gallery
Home to one of Britain's largest art collections outside of London, the exhibits at Manchester Art Gallery span the historical to the contemporary.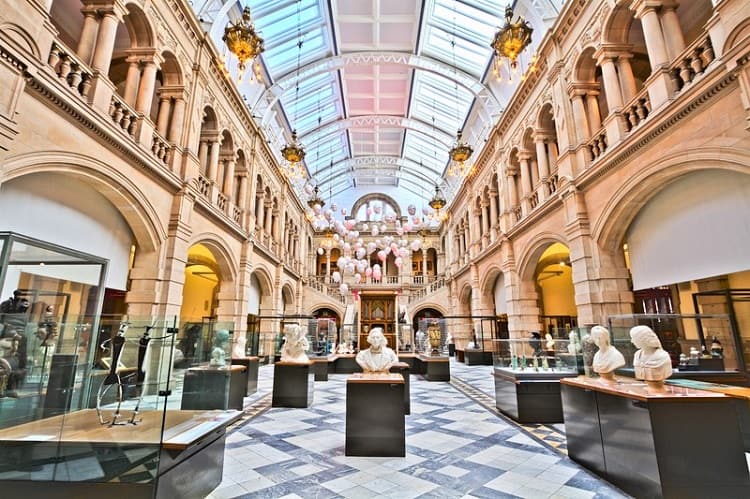 Here you'll find works by Impressionist masters like Gauguin, Monet, and Manet, alongside pieces from pre-Raphaelites and 17th century Flemish masters. Featured native English artists include Constable, Stubbs, and Turner.
If sculpture strikes your fancy, you're sure to feel at home among the works by Rodin, Maillol, Henry Moore, and Jacob Epstein.
The Manchester Art Gallery also hosts a wide range of rotating exhibits showcasing the art of master practitioners. Leonardo da Vinci is the focal point of a current exhibit focused on the Renaissance man's sketches of the human body.
The Manchester Art Gallery is located at the corner of Mosley Street and Princess Street.
Fletcher Moss Park & Botanical Gardens
Sometimes you need to lose yourself in the peace and quiet of nature. Fletcher Moss Park & Botanical Gardens is the perfect spot to do just that.
Gifted to the city of Manchester in 1915 by a namesake municipal councilman, this 21-acre plot is far from just a plant sanctuary. There's also wildlife habitat, walking trails, and recreational areas for tennis, rugby, and football.
The protected gardens feature a variety of shrubs and ornamental trees. You can take a refreshing stroll among Chinese dogwoods, dwarf conifers, tulip trees, and swamp cypress.
Afterwards, visit The Alpine Tea Room, a cosy cafe tucked away in the park that serves up delightful bites and refreshments.
Fletcher Moss Park & Botanical Gardens is located at the southern end of Wilmslow Road near Stenner Woods and River Mersey.
National Football Museum
Football is without question Britain's favourite sport. Manchester pays homage to the stars and history of the pitch at the National Football Museum, a facility that originally resided in Preston but moved to Manchester in 2012.
The National Football Museum features interactive exhibits, films depicting the sport's history and the English Football Hall of Fame.
There's also a priceless trove of footie memorabilia, including the original rulebook of The Football Association from 1863, the oldest surviving FA Cup trophy, and a football used in the 1930 World Cup Final.
The National Football Museum is located in the Urbis Building of Manchester city centre.
Etihad Stadium & Old Trafford
We'll stick with the football theme for this exciting twofer. Manchester is home to two English Premier League teams in Manchester City and Manchester United, and attending a match of either club is part of the quintessential city experience.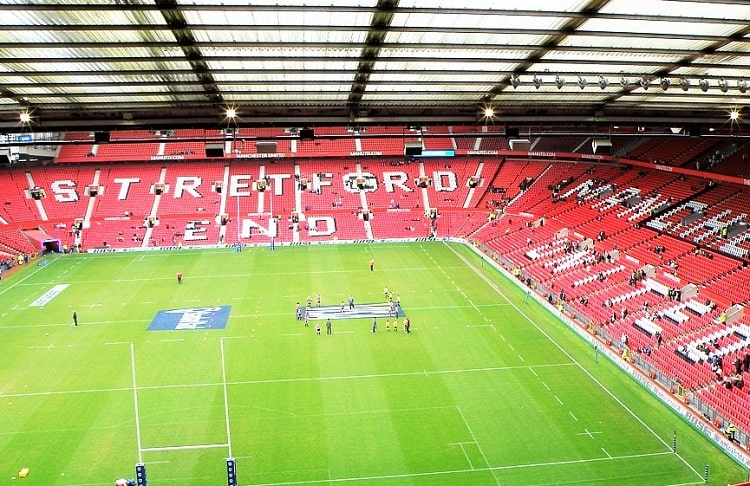 Manchester City calls Etihad Stadium home, which is the newer of the two Premier League venues.
Built to host the 2002 Commonwealth Games, Etihad Stadium is a super modern facility boasting six restaurants and a unique toroidal-shaped roof with hulking support masts. The stadium is currently in an expansion phase that will bring total capacity to 61,000.
Manchester United's home pitch of Old Trafford is a historic football site and national treasure. Nicknamed "The Theatre of Dreams", Old Trafford is an old school complex of distinct spectator stands surrounding the pitch.
Manchester United matches have been held here since 1910, as have World Cup, Champions League finals, and Summer Olympic contests.
Etihad Stadium is located on Ashton New Road, whilst Old Trafford is located on Sir Matt Busby Way.
Manchester Cathedral
Manchester Cathedral is proof that old can be amazing. Designated by Historic England as a Grade I listed building for its exceptional history, this Perpendicular Gothic style cathedral traces roots back to the period 1422-1506.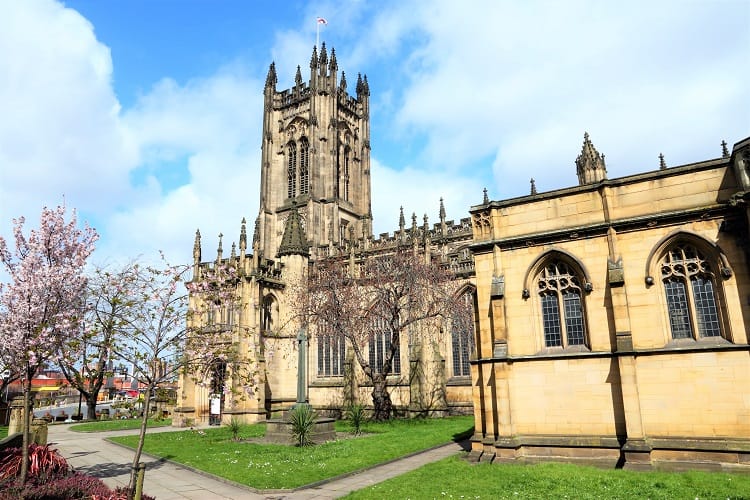 There's just as much beauty inside Manchester Cathedral as there is to the outside of this massive hall. From the renowned collection of late-medieval wooden furnishings to the cathedral tower bells, every detail here is an inspiring work of art.
Manchester Cathedral is located on Victoria Street.
Over to you:
Which of the above got you most excited about for your next visit to Manchester? If we have missed any attractions that deserve a mention in this post, please pop in your suggestions in the comment below.