If you are planning a trip to Italy, then you will definitely want to consider adding Sicily to your itinerary. This island off the country's southern coast offers a unique culture and charm – making you feel like you are in a whole new little world.
With a dreamy Mediterranean coastline, beautiful old towns, historic landmarks, delicious food, volcanoes, and more, there are many reasons to visit Sicily! This is a pretty large island, and its different areas each provide something completely unique.
Here is our guide to some of the best places in Sicily that you just can't miss out on.
11 Best Places To Visit In Sicily For A Holiday
Looking for the best places to visit and things to do in Sicily? Here are some of the top destinations on the island.
1) Taormina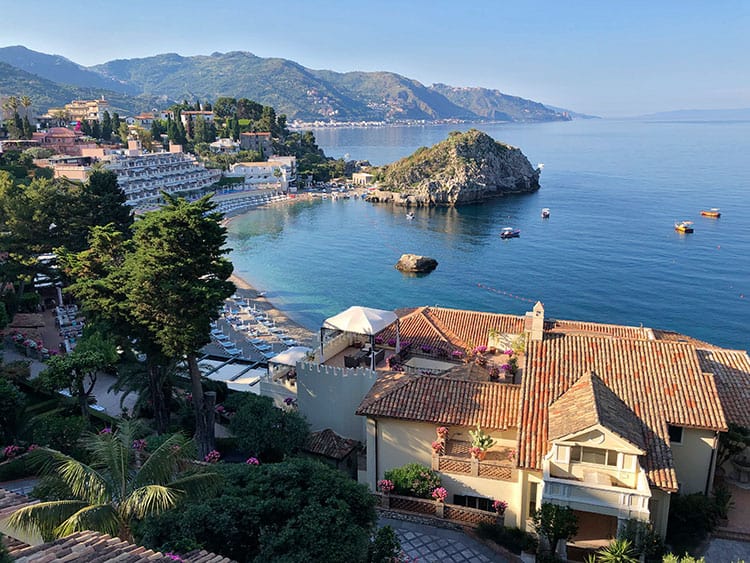 Taormina is a small hilltop town on Sicily's east coast. This magnificent coastal gem is always a popular choice for summer tourists thanks to its unbeatable location. The town is steeped in history – dating all the way back to the 4th century BC. Today, however, Taormina is a chic resort town known for its holiday appeal.
If you're after the best things to do in Sicily, then be sure to check out the Teatro Antico di Taormina – an ancient Greco-Roman theatre. Beyond this, there are dramatic cliffs along the coast with pristine white beaches below them. Exploring the small coves and seaside caves is a must while here.
The town itself is beautiful, with plenty of quality cafes, trattorias, and shops to explore. Taormina is one of our favorite Sicilian destinations. You can read more about what to do in Taormina here.
---
2) Aeolian Islands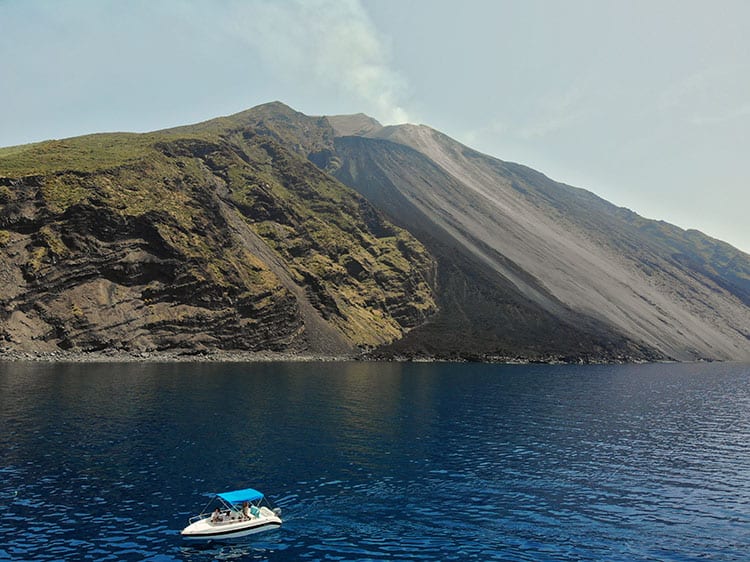 The UNESCO-protected Aeolian Islands are an incredible place to visit in Sicily. There are seven inhabited islands here – each offering something new in terms of their landscapes and small port towns.
You could visit an active volcano on Vulcano Island, enjoy a luxury holiday on the popular Panarea Island, or taste wine and explore the green island of Salina. Lipari is the largest island, with the busiest commercial town.
Some of the best things to do in Sicily, Italy include swimming in the clear waters and enjoying the clean beaches. Something that the Aeolian islands offer in abundance.
Some things that each Aeolian island has in common are the stunning coastlines, rugged natural beauty, and charming coastal towns. If you visit the Aeolian Islands, we would definitely recommend exploring the different ones by boat.
Click here for a great day tour to some of the islands.
---
3) Cefalu
Cefalu is another stunning Italian coastal town in northern Sicily. It has one of the most beautiful ports on the island. The old buildings are placed along steeply rising cliffs right next to the calm water – creating a very romantic setting.
Cefalu is known for its picturesque beachfront setting and small-town charm. The best thing to do here is simply wandering through the old narrow streets and alleys, admiring the beautiful surroundings. Be sure to check out the Duomo – Cefalus' double-towering cathedral, and the seafront promenade.
There are also some must-visit viewpoints around Cefalu. These include La Rocca (a mountaintop above the town) and Tempio di Diana (a Roman temple dating back to the 4th century BC).
---
4) Aegadian Islands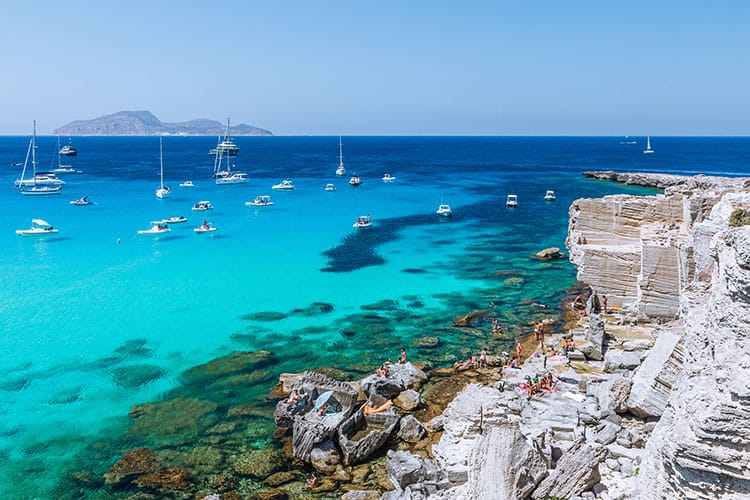 If you're wondering what to do in Sicily, visiting the Aegadian Islands is always a great idea. This is a group of five small islands off Sicily's northwest coast. The islands are mountainous and full of dramatic natural beauty.
Each different island has its own unique appeal and draw. The islands include Favignana (the largest), Levanzo, and Marettimo – these are the main three. There is also Maraone and Formica – the two lesser-known islands.
These islands have some picture-perfect beaches, unspoiled mountainous coastlines, and pretty port towns. There are some fantastic walking trails around these islands as well. Although the Aegadian Islands can be pretty popular with tourists during the summer months, you can still enjoy a feeling of isolation and solitude while visiting.
---
5) Erice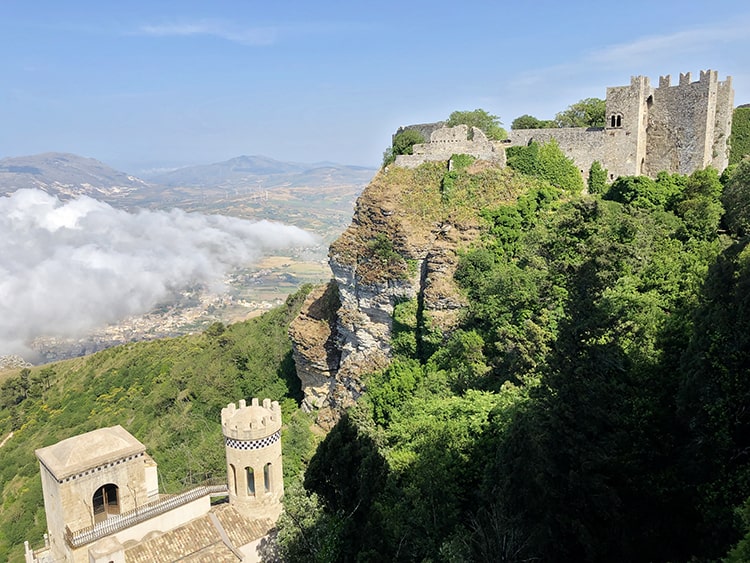 Erice is a medieval town in the Trapani province. This historic destination is famous for its dramatic mountain perch, overlooking the port of Trapani. Needless to say, the views that you experience in Erice will absolutely take your breath away.
This is a 12th-century walled town that oozes one-of-a-kind charm and beauty. Spend some time walking around the stone-paved streets, absorbing the rich atmosphere. Some top Sicily attractions that can be seen here include the Castello di Venere, Porta Trapani, Torreta Pepoli, and one of Sicily's most famous pastry shops.
Erice can be visited as a day trip from Trapani, as the town is connected by cable car (the ride up is wonderful). Erice should definitely find its way onto your list of must-sees in Sicily, as there really is no other place quite like it.
---
6) Ragusa Ibla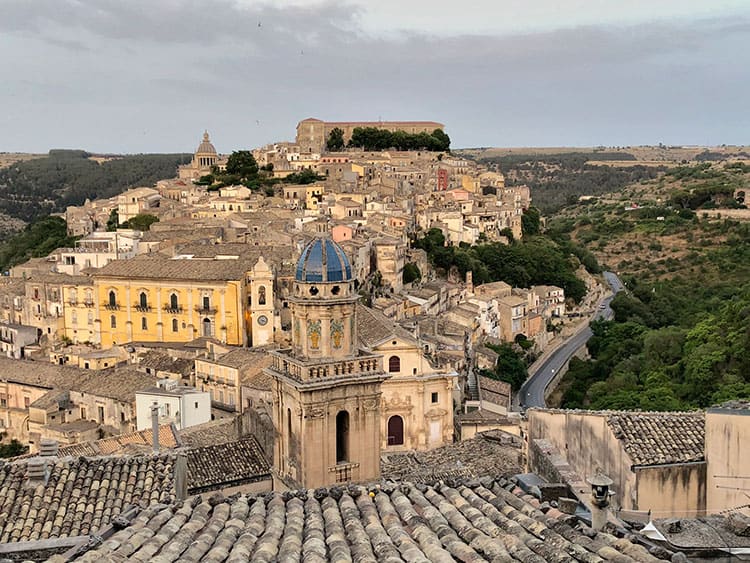 Ragusa, the capital city of Raguse province, is one of the most spectacular destinations on the island. This southern Italian city is built on top of a limestone hill between two deep valleys. Surrounded by mountains and greenery, there is plenty of natural beauty to be admired around the city.
The main reason to visit, though, is to explore the old streets and admire the captivating architecture. There are two parts to Ragusa – the lower town (Ragusa Ibla) which is older, and the newer upper town (Ragusa Superiore). Each section is well worth exploring.
You have to visit the Ragusa Cathedral and the Giardino Ibleo while in the city. For those wanting to get away from the streets, there are some wonderful walking trails around Irminio – a nature reserve just outside the city.
---
7) Mt Etna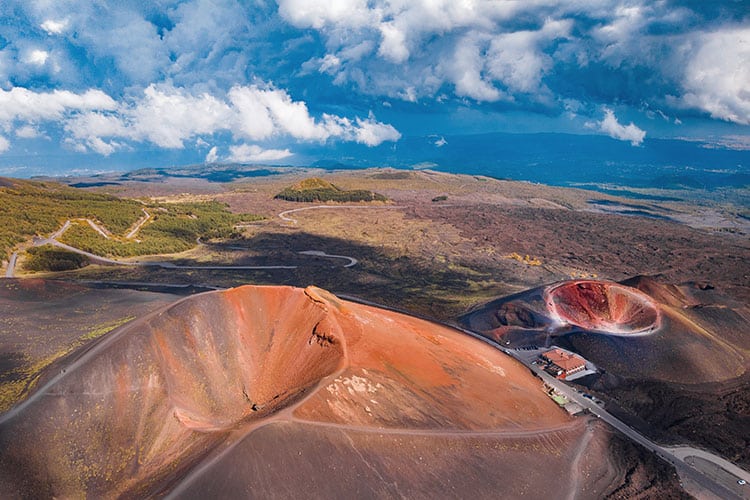 Some of the most popular things to see in Sicily include the active volcanoes scattered around the island. Mt Etna, found on the outskirts of the city of Catania, is the most impressive out of all of them. In fact, this is the tallest active volcano in Europe and the highest peak in Italy, south of the Alps.
The volcano has been added to the list of UNESCO world heritage sites, and it is definitely one of the most impressive sights in Sicily. There are two ways to experience this awesome volcano – by cable car or hiking. If hiking, going up with an experienced guide comes highly recommended.
Interested in climbing Mt Etna? Click here for a guided climb up the volcano.
---
8) Modica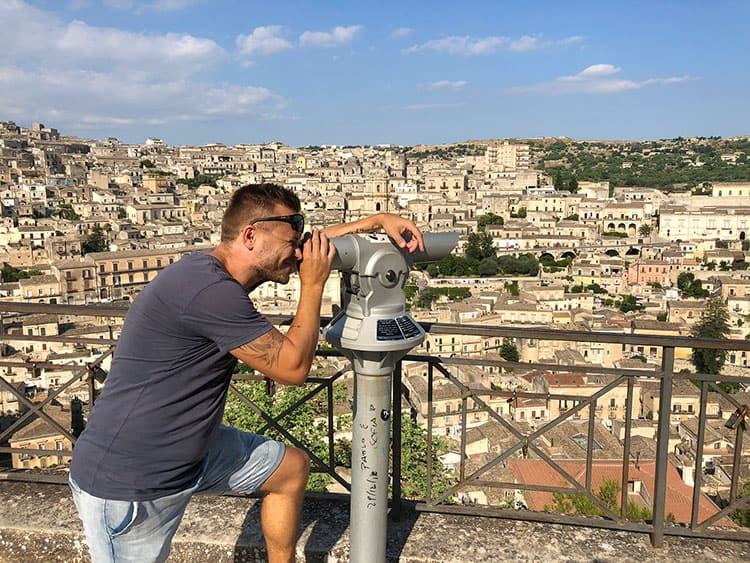 Modica is another UNESCO heritage town that's part of the Val di Noto. This historic destination is popular for those that want to explore the old-world charm of Sicily, and admire some of the best Baroque architecture in the region.
Modica is also a paradise for food lovers – especially if you have a sweet tooth! The town produces famous chocolate that you just have to try when visiting. While walking around Modica, make sure to see the Duomo of San Giorgio and the Church of Saint Peter.
---
9) Noto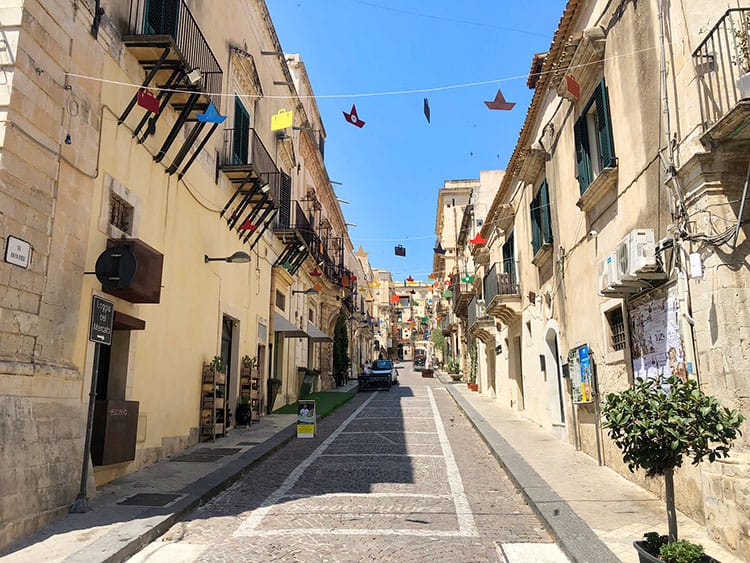 This city in the southeastern part of the island is one of the best places to see in Sicily for architecture. The historic city is built in the baroque style, and it includes a number of notable early 18th-century buildings. These include the impressive Palazzo Ducezio, the Noto Cathedral, and the Palazzo Nicolaci.
If you want to see palaces and important religious buildings in Sicily, then Noto is the place to go. Walk around the beautiful streets, admire the stunning surroundings, and taste some delicious local food.
Noto is definitely one of the best places to go in Sicily thanks to its grand old buildings.
---
10) Syracuse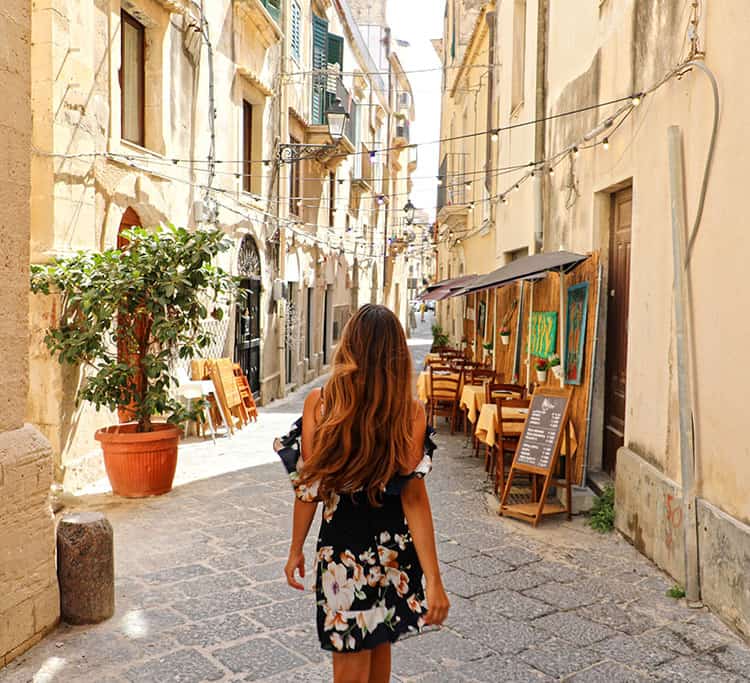 This breathtaking coastal city is worth visiting for its charming streets and ancient heritage. Syracuse is known for its many ancient ruins – including the Roman amphitheater, the Teatro Greco, and the Orecchio di Dionisio. This can all be found in the central Archaeological Park Neapolis.
Beyond the history, there are also some amazing beaches found along the Syracuse coastal strip. If you're looking for places to visit in Sicily for an ideal summer holiday – Syracuse should definitely be on the list.
Click here for a guided walking tour through the historic city.
---
11) Ortigia Island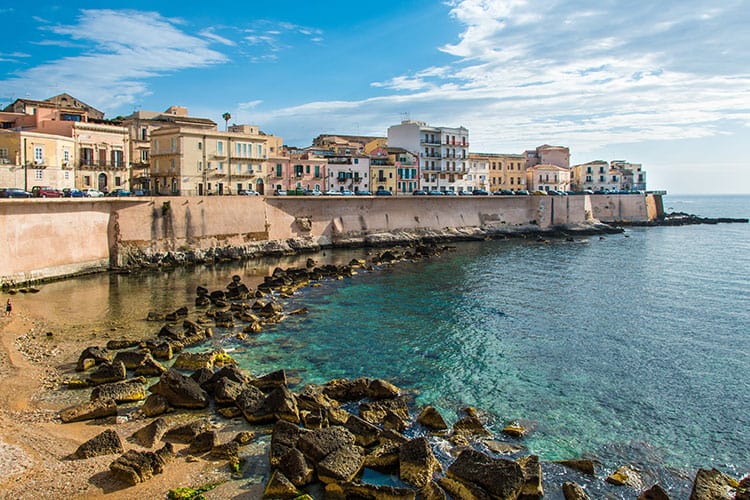 Although Ortigia Island is technically part of Syracuse, it deserves its own mention as a unique location. This small island is the historical center of the city of Syracuse, and it's loaded with interesting and important things to see.
The densely built-up island is covered in some of the city's most attractive buildings and streets. There are a number of important historical landmarks to be seen here – including the Temple of Athena, Porta Urbica, and the Old Synagogue. Explore the winding streets, enjoy the amazing restaurants, and soak up the unique charm on this gem of an island.
---
Final Thoughts on The Most Beautiful Places to Visit in Sicily
Sicily may just be a portion of Italy, but it really is a completely unique destination in its own right. This island is littered with interesting historic and archeological sites, gorgeous beaches, mountains, volcanoes, and paradise islands.
If you want to experience the best of the Mediterranean, then Sicily needs to be on your bucket list.
Sicily is a beautiful destination for a holiday and offers a wide range of accommodation options to suit all types of travelers.
From luxury resorts to budget-friendly bed and breakfasts, there's something for everyone. If you're planning a trip to Sicily and need some help choosing where to stay, here is a post listing the best hotels in Sicily.