We love northern Italy. We are head over heels for towns steeped in history, amazing gelato, and breathtaking scenery.
We've compiled a list of 15 must-see spots for the best northern Italy itinerary. We hope you enjoy it!
15 Best Places to Visit in Northern Italy
There are tonnes of places that one simply must see when traveling in Northern Italy. Saying that, if you have a limited time, then we have a great list ready to go for you.
Here are our picks for 15 of the best places to visit in Northern Italy.
1. Lucca
The 'city of one hundred churches, enclosed by walls which date back to the Middle Ages, is exquisite preservation of heritage.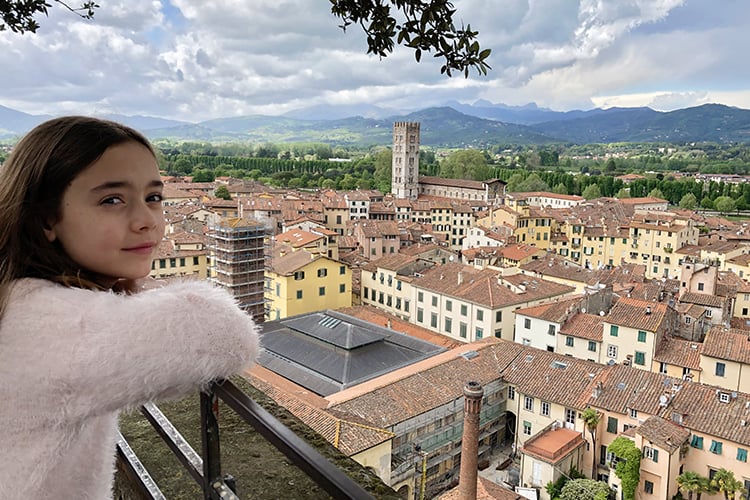 Expect to feel like you have time-traveled to a peaceful city with grand architecture and elaborate marble churches.
You can walk or cycle atop the wide city walls which loop 4km around Lucca. It's an awesome way to see the city.
Tip: Check out our post: 10 Best Towns to Visit in Tuscany.
Where To Stay:
The Hotel San Michele sits on gorgeous grounds dotted with olive trees, in a historic building with elegant Tuscan decor. Check out the current prices for Hotel Villa San Michele here!
---
2. Florence
Florence is arguably one of the best places in northern Italy, and certainly the belle of Tuscany.
The picture-perfect city is drenched in art, culture, and food. A northern Italy travel trifecta!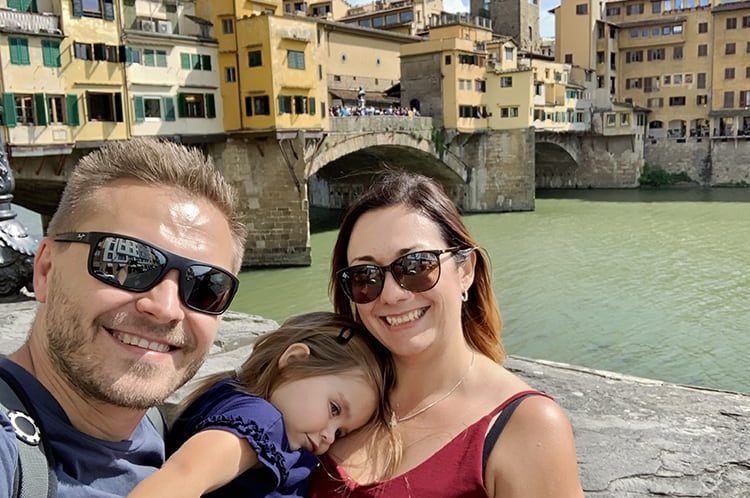 There is so much to do in Florence. Some highlights include the striking Florence Cathedral and the quirky, aesthetic Ponte Vecchio bridge.
Walking up to the top of the tower situated next to the Duomo is one of the most popular Florentine attractions.
Make sure to also book of the best wine tours from Florence, so that you can enjoy a day tasting wine in some of the most beautiful vineyards in Tuscany.
Tip: Check out our guide: 10 of The Best Things to do in Florence with Kids.
Where To Stay:
The central location and terrace with panoramic views are unbeatable at Hotel del Corso. Check out the current prices for Hotel del Corso here.
---
3. Portofino
Sitting on the Italian Riviera, looking like out of a postcard, is the 'port at the end of the road.' Portofino is a tiny u-shaped port village famed for its idyllic pastel-hued houses, framed by green hills and clear waters.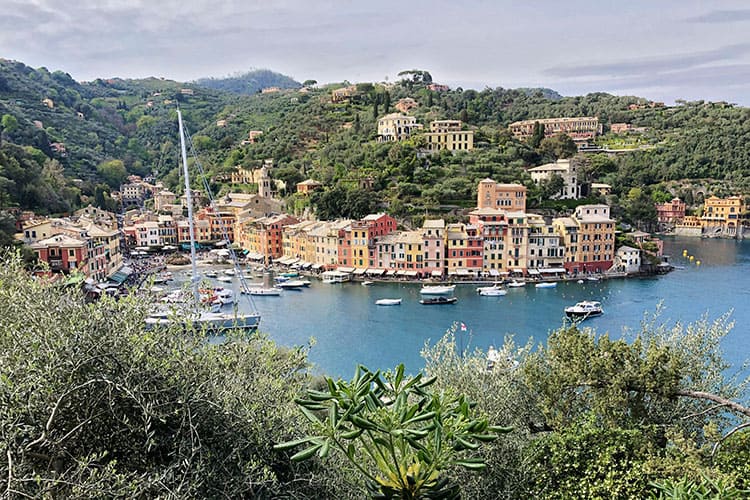 Simply walk along the flower-lined streets or relax at a scenic cafe to take in the gorgeous surroundings.
Where To Stay:
Albergo Nazionale is directly on the harbor with stunning views. Check out the current prices for Albergo Nazionale here. We also have a full post on the best hotels in Portofino that you can browse too.
---
4. Milan
Haute couture boutiques at the train station and pedestrians dressed straight out of Vogue's latest edition. This is what you can expect from the world-renowned shopping metropolis and Italy's most cosmopolitan city.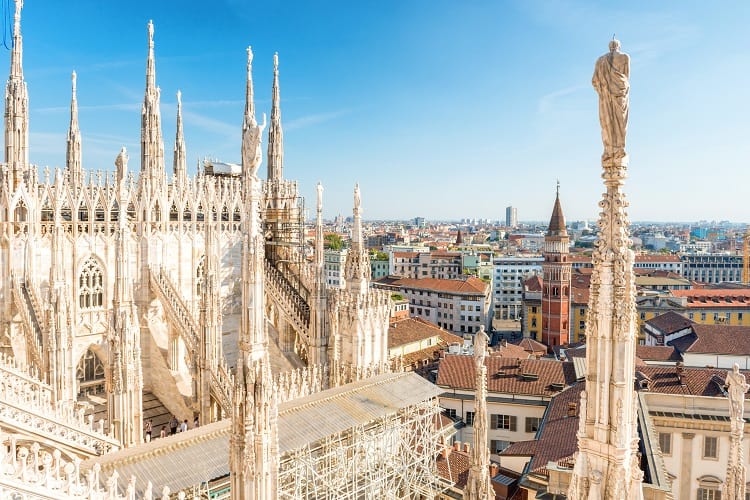 Of course, the best thing to do in Milan is to shop! But when your credit card (or your husband) starts complaining, you can check out some fantastic historical sites such as the Last Supper. Book your Last Supper guided tour here!
There are some gorgeous places to check out close to Milan as well. You can see some of these on a day trip or even over a few nights. Check out a list of the places near Milan here.
Where To Stay:
For an excellent location, stay at B&B Hotel Milano Sant'Ambrogio. Check out the current prices for B&B Hotel Milano Sant'Ambrogio here!
5. Lake Como
Lake Como is pure magic. Boasting lakeshore towns and victorian gardens with a backdrop of spectacular mountains. Dreamy, right?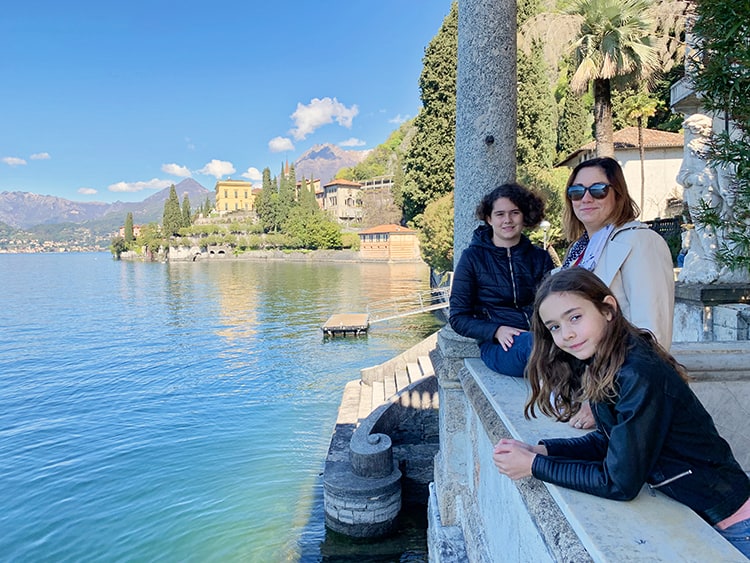 Bellagio is considered the pearl of Lake Como, which is pretty telling. We think it is the perfect base to explore the neighboring towns.
The best way to discover Lake Como is by water. You have the choice of regular passenger ferries, boat taxis, or tours. You can find a list of the most popular boat tours in Lake Como here.
You can easily visit Lake Como on a day trip from Milan. Or you might prefer to book a Milan to Lake Como tour.
Book your Venetian-style boat cruise here!
Where To Stay:
Close to the Villa Melzi Gardens with beautiful lake views, Domus Bellagio is the perfect option.
Check out the latest prices for Domus Bellagio here!
---
6. Lake Garda
Italy's largest lake is a jewel among a treasure trove of Italian gems. It is easily one of the most breathtaking regions in Northern Italy and a must-see stop on your itinerary.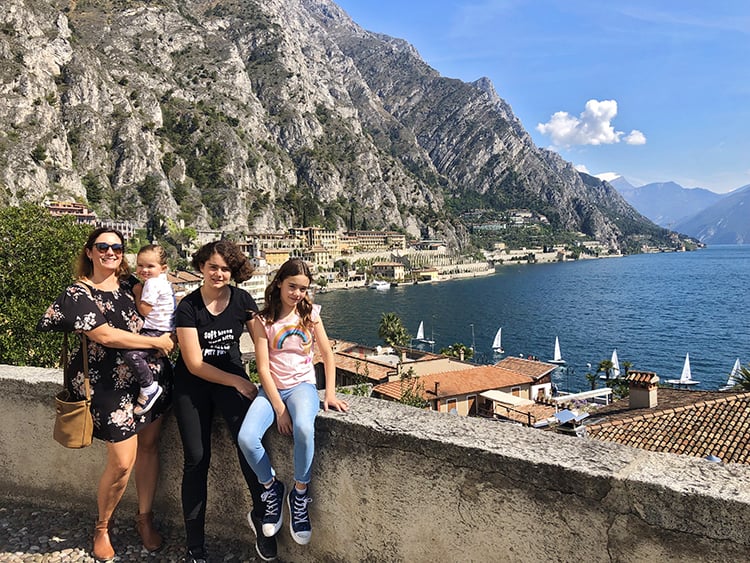 One of our favourite towns is Limone Sul Garda. Famed for its lemon production, this historic lakeside town is pretty as a picture.
It is also well connected with ferries, boat taxis and boat tours to other towns, which makes it a perfect Lake Garda base.
Book your Lake Garda sightseeing cruise here!
If you're traveling with kids, Gardaland is a guaranteed fun-filled family day. It's one of our favorite theme parks, packed with awesome things to do.
Check out our video of our day in Gardaland Park.
Where To Stay:
Right on the lake shores is the stunning Hotel Capo Reamol. It's set among olive trees and is an ideal spot for your northern Italy vacation.
Check out the latest prices for Hotel Capo Reamol here!
For those who don't have time to visit both Lake Garda and Lake Como, you might find our post on where to see Lake Garda or Lake Como helpful.
---
7. Venice
The famous water city is unlike any other in the world. You'll probably get lost in the maze of canals and winding pedestrian streets. But you'll enjoy every second of it.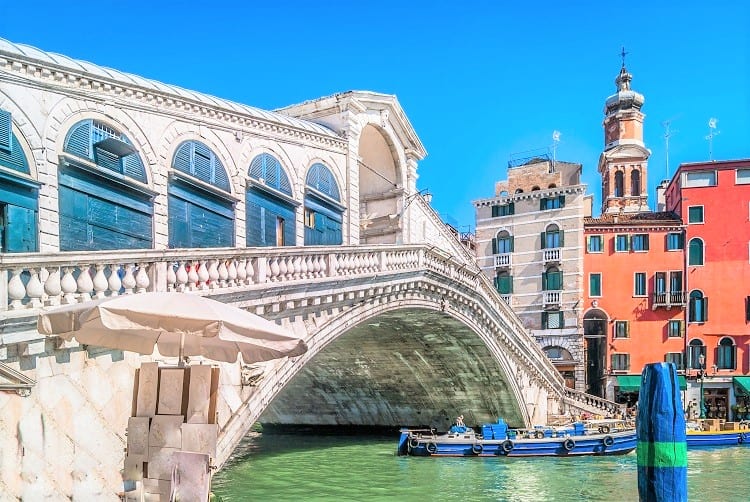 The spectacular St. Mark's Cathedral and Doge's Palace are unmissable on your visit to Venice. Typical of Italy, there are some impressive collections of art, such as at the Gallerie dell'Accademia.
And how could you possibly leave Venice without a quintessential Gondola ride through to mysterious canals?
Book your Grand Canal gondola ride here!
Where To Stay:
Venetian-style Hotel Bonvecchiati has its own water landing and is a whisker away from St. Mark's Square.
Check out the current prices for Hotel Bonvecchiati here!
---
8. San Marino
A tiny, independent nation surrounded by Italy. The jaw-dropping location, perched in the mountains close to the Adriatic Sea, is unmissable.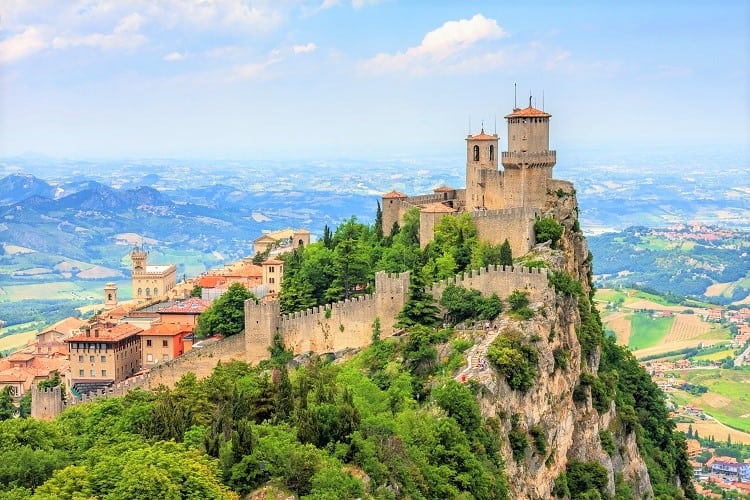 It is an underrated place with stunning medieval streets, fortress walls, and unbelievable views. We feel naughty just sharing this secret with you.
You can visit one of the quirky, unusual museums or climb one of three towers to get panoramic views.
Where To Stay:
Just a couple of steps from Guaita Tower is the charming Hotel Rosa.
Check out the latest prices for Hotel Rosa here!
---
9. Assisi
We fell in love with Assisi, and you will too. The minute you enter into the medieval town by way of massive archways, your heart will be stolen. It is a truly special place with cobbled streets and rustic stone architecture.
The majestic Basilica of San Francesco d'Assisi is a must-see.
Where To Stay:
With an onsite wellness center and panoramic views, Giotto Hotel & Spa is our top pick for Assisi.
Check out the latest prices for Giotto Hotel & Spa here!
---
10. Orvieto
A visit to Orvieto will gift you unprecedented vistas, a magical 800-year-old rose-gold Duomo and mystical underground crypts.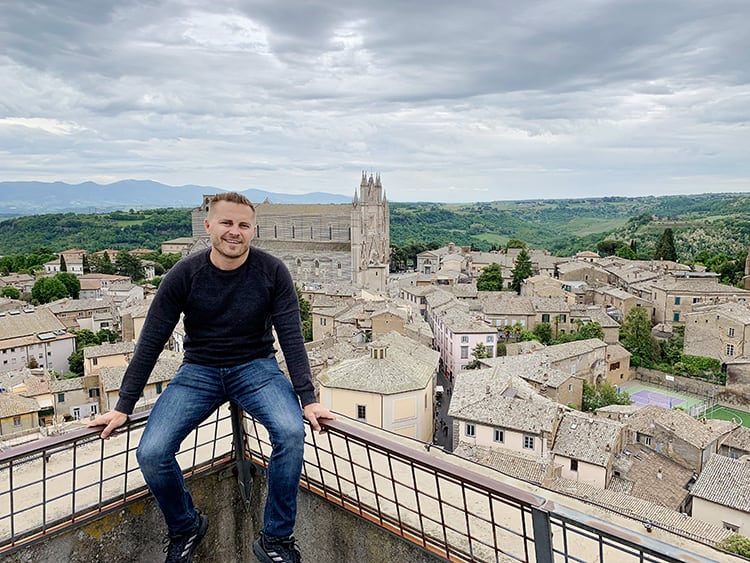 Walking through the winding streets between each of these sites is a treat on its own. And if you head up to the bell-tower, you'll have awe-inspiring views of the entire town.
And once you've seen enough above ground, you can explore the subterranean attractions.
Where To Stay:
Housed in a renovated medieval building, Hotel Palazzo Piccolomini is a beautiful hotel.
Check out the latest prices for Hotel Palazzo Piccolomini here!
---
11. Civita di Bagnoregio
Despite the macabre nickname 'the town that is dying,' Civita di Bagnoregio is a fairytale-like destination. The whimsical adventure begins by crossing the narrow pedestrian bridge from Bagnoregio into the village.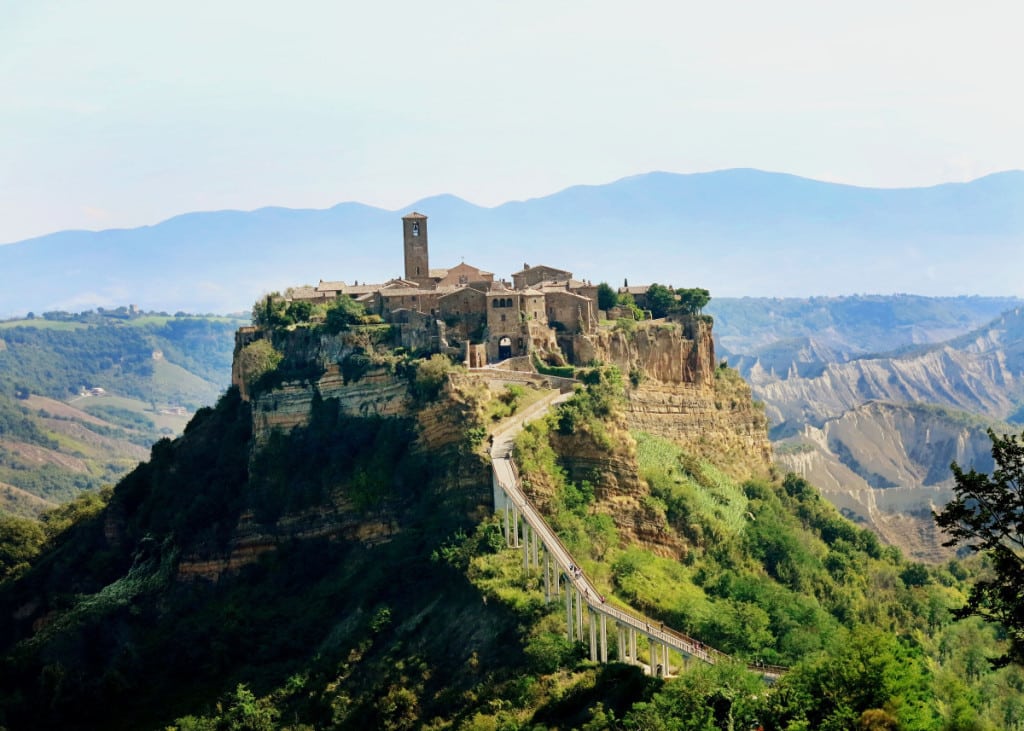 Pst…Don't forget to stop past the Romanesque San Donato church; it's a magnificent sighting.
Where to stay:
L'Incanto di Civita is a gorgeous, Tuscan self-catering apartment with amazing views.
Check out the latest prices for L'Incanto di Civita here!
---
12. Monticchiello
This village is a true ode to Italian authenticity. Sitting atop rippling hills, the medieval village is made up of restored stone houses adorned with plant-filled balconies.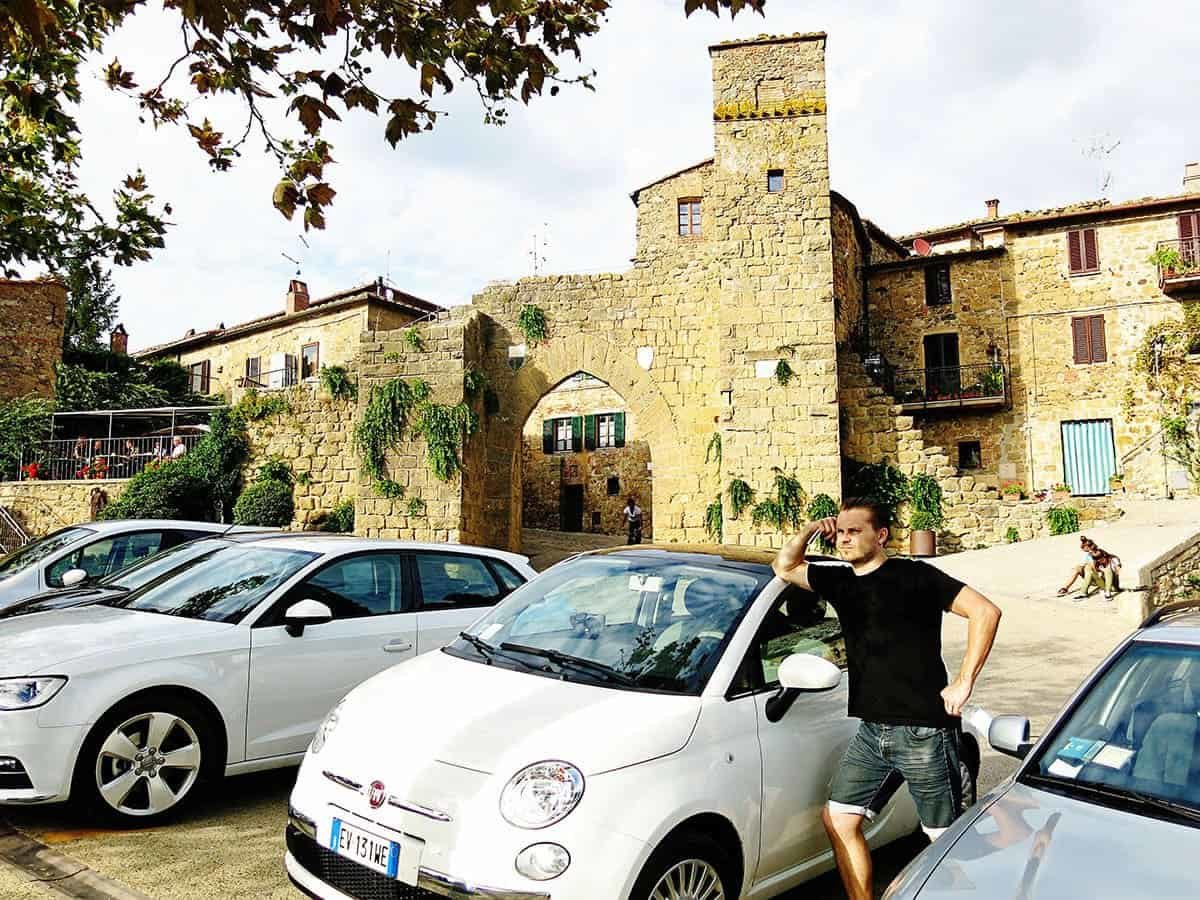 Known as 'the terrace of Val d'Orcia,' Monticchiello is the perfect spot to appreciate expansive, uninterrupted views of the countryside.
Where To Stay:
For a rustic countryside getaway on your northern Italy trip, check out Agriturismo Barbi.
Check the latest prices for Agriturismo Barbi here!
---
13. San Gimignano
Encircled by the 13th-century wall and centered around the stunning Piazza Della Cistern, San Gimignano is known as the 'city of beautiful towers.' And it certainly is, with a skyline of 14 excellently preserved tower houses.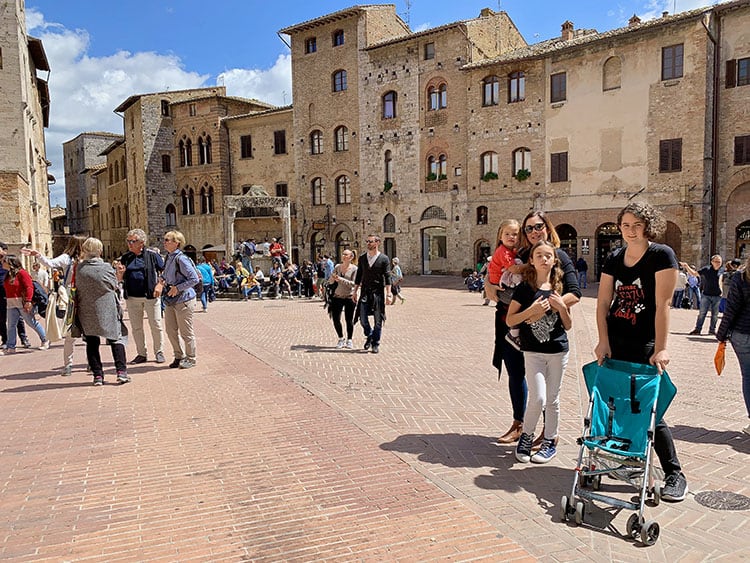 Munch on delicious gelato while admiring historical landmarks and feudal architecture.
Where To Stay:
You can't get a better location with the popular Hotel Bel Soggiorno.
Check out the latest prices for Hotel Bel Soggiorno here!
---
14. Volterra
If you're interested in theatre, you'll find one of the most well-preserved Roman theatres here. The abundance of landmarks in the scenic village is a huge bonus.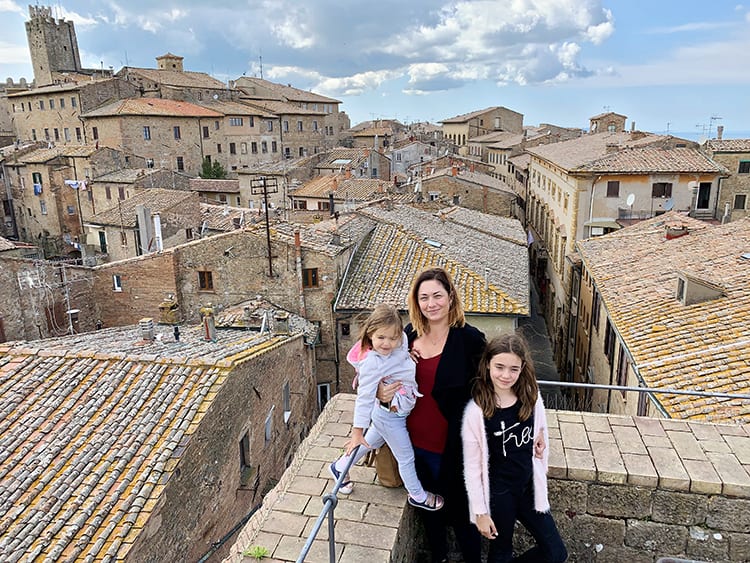 For such a small town, Volterra certainly packs a cultural punch. Explore the elaborate architecture of the Duomo, browse the alabaster art shops, and marvel at the art collection at the Pinacoteca.
Where To Stay:
The beautiful, converted nunnery turned hotel, La Locanda, is impressive
Check out the latest prices for Hotel La Locanda here!
---
15. Pisa
What is a Tuscan itinerary without a cheesy picture with the famous Leaning Tower of Pisa?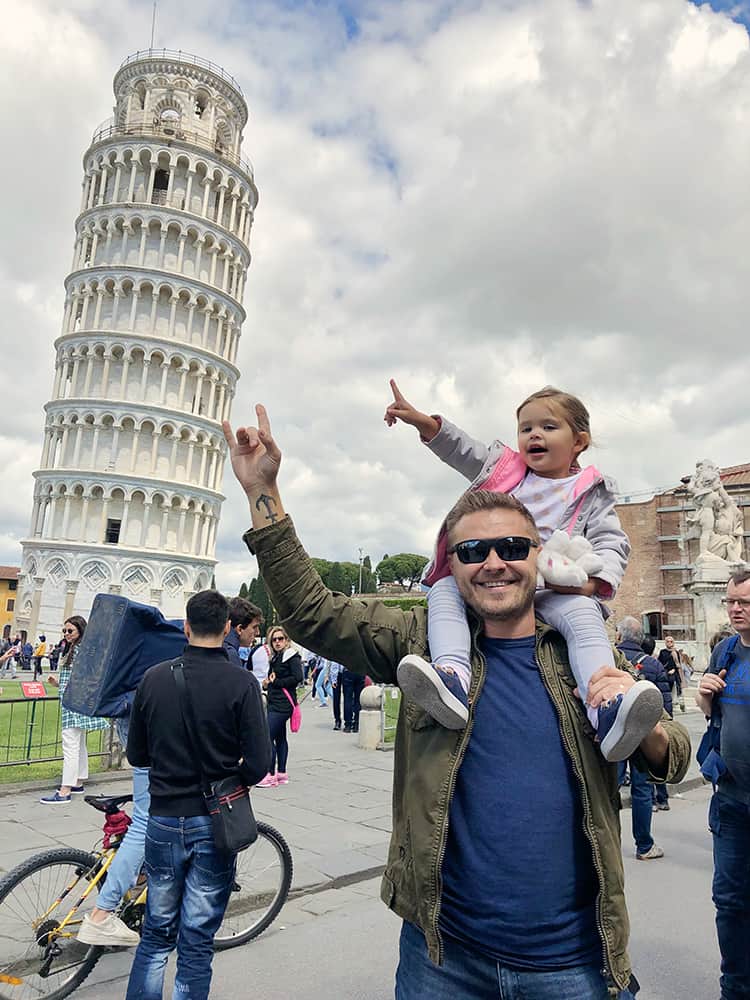 It's a 'must-see' in Cathedral Square. But it's not the only thing that makes the renowned Tuscan town worth visiting.
The multicolored, chaotic Tuttomondo mural is a fun sight. And the gorgeous Pisa Cathedral should not be missed.
Where To Stay:
---
How To Get Around North Italy
Are you questioning how to get around northern Italy? The best way to visit all of these destinations is by car. Public transport, such as trains and busses, are an option but they take a lot longer.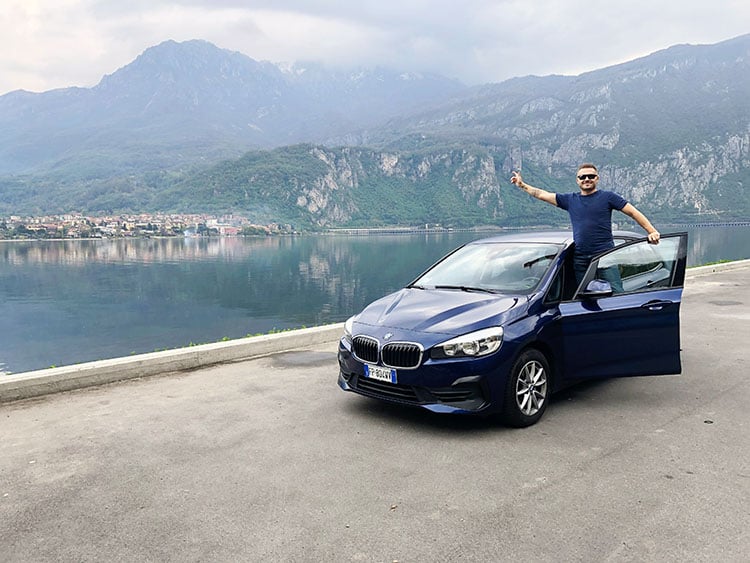 It is best to hire a car with a GPS to get to smaller, more remote villages. Keep in mind that you will need to have an international driver's license in order to do this.
Check out the latest rental car prices here!
Remember to drive with a limit. Try to avoid spending too much time in the car – especially with so many glorious hotels to stay in!
---
Final Thoughts on Northern Italy Itinerary
How amazing does this trip sound? So many picturesque locations and medieval villages.
Whether you're planning a romantic Tuscan getaway or a family road trip, we're sure you'll love these spots for your northern Italy travel itinerary.