Expecting parents are usually both excited and nervous in the months before the baby arrives. There is often lots of planning and prepping, especially for first-time parents.
This is exactly why babymoons are such a good idea.
Take some time, before your family travel including strollers and diaper changes, and enjoy some adult time.
A babymoon gives couples memories to cherish, final moments to relax, and even the chance for a really cute pregnancy photoshoot.
The list of best places to go on a babymoon is long, but we've narrowed it down to 25 of the best and listed them here for you.
What is a Babymoon Trip?
A babymoon is a vacation taken by expecting parents before the baby is born. It offers a chance to spend some quality time together before the baby is born and life gets a little chaotic.
It usually happens before the first baby, to give couples a chance to reconnect with each other before their family expands.
But there's no set rule saying you can't have a babymoon for your second or even third baby – just round up the babysitters for the kids at home or at the resort.
All that you have to do is to choose from one of the pregnancy-friendly travel destinations.
So let's get to it! Here is a list of some of the best places to travel while pregnant.
---
25 Best Places To Travel While Pregnant in 2023
Unless you're having a high-risk pregnancy, there's absolutely no reason you shouldn't be traveling overseas. You should however choose destinations that are safe for your little one.
The destinations from our list are all Zika-free. According to the CDC Zika infection during pregnancy can cause serious birth defects. So please be careful with other lists on the internet as I have seen many of them list destinations that have ZIKA.
It is important to choose one of the safe places to travel when pregnant from our list, and if you opt for a different destination due your due digilicence with research to make sure there is no Zika, malaria or rubella in that destination.
We've put together 25 of the best vacations for pregnant couples, solo moms, or groups of bump-buddies. These all offer a fun and relaxing getaway, without having to worry about mama's well-being.
1. Hawaii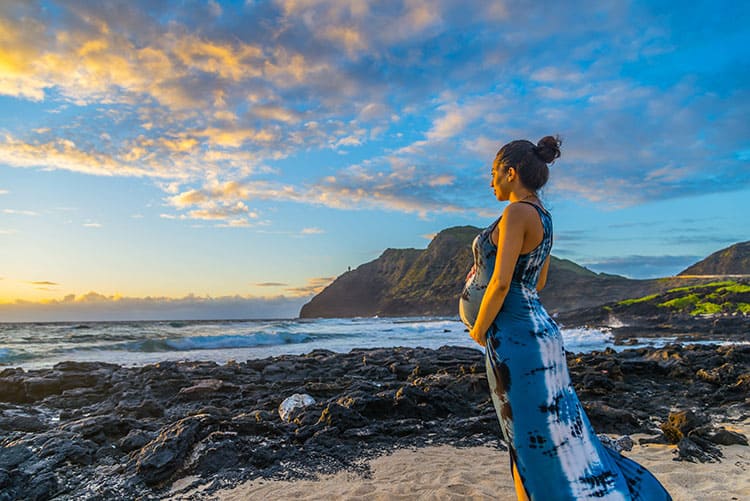 Our first destination on our list of where to travel while pregnant is Hawaii. Hawaii is a popular destination for babymoons, especially for USA travelers.
It's a short flight and offers plenty of enjoyable activities. There are many islands you can choose from, and the beaches on all of them are perfect for lazy days.
Depending on the island you choose, you'll have stunning parks, tasty restaurants and cafes, and magnificent waterfalls to discover.
You'll find a sun-filled, affordable, island vacation with the chance to spend some quality time while sipping on a mocktail and staring out at the sunset.
If you don't get to Hawaii for your babymoon, it also happens to be one of the best destinations to visit with a baby, so you can visit once your bub is born.
Whilst all the Hawaiian Islands are beautiful, we recommend Maui for your trip.
Maui is the perfect destination for a babymoon, as there are plenty of things to do that make sure you'll enjoy your holiday while pregnant. Whether it's relaxing at one of Maui's luxurious resorts and spas or exploring its beautiful beaches, this paradise island has something for everyone.
Perfect Luxury Resort For Your Babymoon to Hawaii
We love a good adults-only pool for our babymoon trips. So we can't go past recommending the luxurious Four Seasons Resort Maui at Wailea for your stay.
Enjoy some mocktails, a prenatal massage next to the ocean, and some lazy pool hours. The setting of this luxury hotel is purely stunning!
---
2. Venice, Italy
Italy is one of my favorite countries and there are so many beautiful destinations for pregnant travel, but one of our favorites is Venice.
We all know Venice has a big reputation for being one of the most romantic cities in the world. Which makes it one of the best babymoon destinations in Europe.
Trips to St. Mark's Basilica, Doge's Palace, and exploration of the colorful Fisherman's home will leave you with a lifetime of memories.
It's one of those cities that do require some healthy walking, but what's also great about it is that you can see the city by boat.
Not only is Venice romantic (see a list of romantic things to do in Venice here), but it's also a great place for soaking up the sun and getting some downtime before the baby arrives.
Italy overall is one of the best places to travel when pregnant, so if Venice doesn't tickle your fancy, you can choose any other destination in Italy for a safe trip.
Perfect Luxury Hotel For Your Babymoon In Venice
For the perfect babymoon in Venice, we recommend you book your stay at the luxury boutique hotel: Ca'di Dio. It is an adorable 5-star hotel that offers all the luxury a pregnant Woman could possibly want.
Choose one of the suites with canal views for an unforgettable romantic trip.
---
3. Cork, Ireland
If you're expecting a baby in the summer or spring, a winter vacation in Ireland is a dream come true! Ireland is one of the best countries to visit while pregnant.
Cozy up by a warm fire, marvel at the ancient castles, or walk along the endless strand of beach.
The coastal city of Cork is pure magic. With rolling green hills, churches and cathedrals, and an array of museums, it's all about tranquility.
And in case you don't know, Ireland is all about wholesome, heartwarming food. Head to the English Market to soothe your cravings, where you can pick up some fresh cheese, fruits, and bread to keep the belly happy.
Click here to book your tour of food tasting around Cork.
Where To Stay In Cork During Your Babymoon
The Imperial Hotel Cork City is perfect for expectant parents. It is a gorgeous luxurious hotel. Their Junior Suite is perfect for your stay. They also have a lovely spa where you can enjoy some pampering during your stay.
---
4. Byron Bay, Australia
If you are looking for safe places to travel while pregnant – which of course you are! Then look no further than beautiful Australia.
Australia is a great choice for pregnancy vacations. With so many fantastic holiday destinations and places to be seen, we'd have to say that Byron Bay is one of the favorites.
With its health-conscious attitude, mellow vibe, and white sand beaches. Boost up your energy and nutrients, with the superfood fruit selections, yummy mocktails (mindful drinking for pregnant mamas) and gorgeous walks along the coast.
Day spas in Byron Bay are totally kitted out when it comes to pregnancy packages. Take your pick from facials, massages, and even some spiritual practices that all cater to the needs of the baby mama.
You could also enjoy some a beautiful road trip from Byron Bay. The scenic drive around here will take you along some beautiful beaches.
Where To Stay For Your Babymoon In Byron Bay
You can't beat the boutique luxury of Aabi's at Byron. The hotel is rated at 9.3/10. It has stylish elegant rooms and a sweet little saltwater pool to enjoy. It also has a hot tub (better for your partner than preggy women).
It is located in the perfect spot – only a short walk to Jonson Street where you can find a range of yummy restaurants.
---
5. Vancouver Island, Canada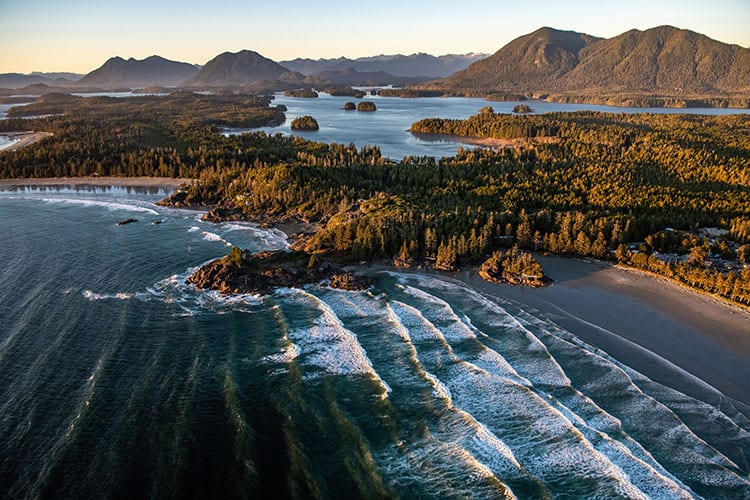 Looking for a babymoon trip that offers gorgeous landscapes and ample artistic beauty? What about picturesque lakes and waterfalls?
Vancouver Island, in British Columbia, has all of this – and more.
Book yourselves in for a time here and enjoy luxury accommodation with views over wide open spaces.
There are mineral pools, rejuvenating spas, and rustic log cabins to bring you close to nature and completely revitalize you.
Canada is one of the best places to travel during pregnancy because it is so safe, and disease-free and the country has a high medical quality of care.
Where To Stay For Your Babymoon On Vancouver Island
If you love a combination of both the beach as well as a pool, then we recommend The Beach Club Resort — Bellstar Hotels & Resorts.
The 4-star oceanfront offers easy access to the beach and an oceanfront restaurant. It includes an indoor pool and a full-service spa. Perfect for any babymoon.
---
6. Nantucket, Massachusetts
Another destination on our list of pregnancy-safe travel destinations is of course the United States.
If big crowds and cities aren't your things, why not explore the idyllic town of Nantucket? A tiny island just off Cape Cod in Massachusetts that feels like its own world.
The cobblestoned streets, postcard-perfect scenery, quaint yacht harbors, and gorgeous beaches make it the perfect place for some downtime.
As for some ideas of what to do, the seashores are great for spending some time outdoors. It's known as a prime whale-watching destination.
Here is a list of 15 US babymoon destinations, if Nantucket isn't the spot for you.
Where To Stay In Nantucket
One of the best places you can stay in Nantucket is the White Elephant Hotel. They offer babymoon packages that include prenatal massages and coupons for spa treatments.
And guess what? Dad gets a little something, too. A complimentary cigar with a baby-themed ribbon.
Tip: Are you traveling around Massachusettes and staying in Boston too? You might be interested in what Food Tours in Boston are good to take part in.
---
7. Wales, United Kingdom
There's no denying that the English countryside steals hearts.
Escape the business of London and head on a two-hour journey to whales. Explore the sleepy town and its magical villages with many untouched valleys.
If you are in the mood for some entertainment, don't let the sleepiness of the town fool you. Head into Cardiff where you'll find a healthy dose of fun and excitement.
Visit trendy neighborhoods and discover sites such as Cardiff Castle and the beautiful Cardiff Bay.
Click here to book your tour on a Hop-On Hop-Off Bus around Cardiff to see as much of the city.
Where To Stay In Cardiff For Your Babyboom
If you are looking for a hotel to stay at during a "babymoon" in Cardiff, Wales, then consider the Park Plaza Cardiff Hotel. It offers luxurious rooms and amenities perfect for couples looking for some rest and relaxation before their baby arrives.
---
8. Amsterdam, The Netherlands
The Netherlands is incredibly tiny, so Amsterdam is an ideal base spot for touring the Dutch landscape.
What we love about Holland is that almost everyone speaks English. The people are friendly, the culture is unique and for a country so small, it has so much to offer!
Visit the tulip fields and feast your eyes on thousands of colorful tulips that line the cities. Stop at the markets for your afternoon snacks. Visit the city of Museums and discover the arts of Van Gogh, Banksy, and Rembrandt.
There is a whole range of wonderful Amsterdam attractions to keep you busy if you to love to explore.
Click here to book your tour of the Keukenhof tulip fields just outside of Amsterdam.
Where To Stay For Your Babymoon In Amsterdam
For 4-star luxury, the best choice is Hotel Estheréa. This hotel has the most stunning rooms I have seen.
It is set along the Singel canal in the center of Amsterdam and some rooms have pretty canal views. It is in the perfect location for walking and sightseeing.
---
9. Palm Springs, California
With a pleasant climate and a laid-back attitude, California has a variety of exciting cities for pregnant vacations.
One of the best cities to check out would have to be Palm Springs.
You'll come across plenty of exciting activities that are pregnancy-friendly.
Glide along the Palm Springs Aerial Tramway and discover the dramatic desert settings.
Gaze at the art at the Palm Spring Art Museum or do your fair share of shopping at the 'Rodeo Drive of the Desert'.
When you're not gawing at the mountainous views, find a beautiful trail to walk along or visit the quaint nearby towns.
Where To Stay For Your Babymoon In Palm Spring
If you are looking for a hotel in Palm Springs for a babymoon stay, consider staying at the Omni Rancho Las Palmas Resort & Spa.
This luxurious resort boasts beautiful grounds and amenities, such as a 27-hole golf course, spa services, three pools (including an adult-only pool), and a lazy river.
---
10. Cape Town, South Africa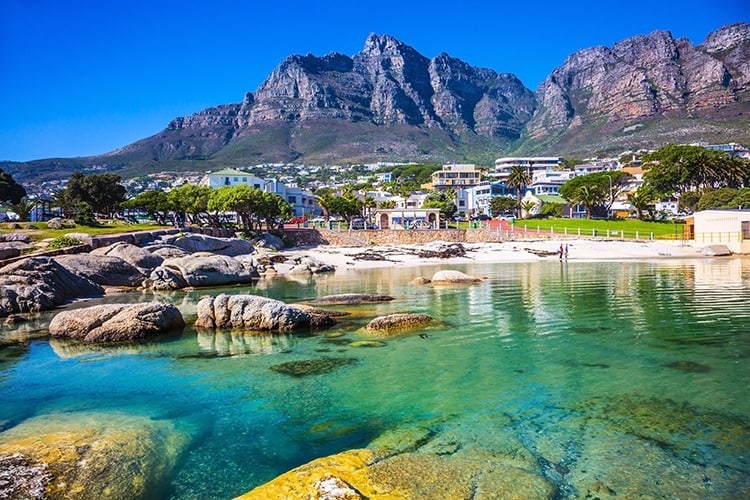 Babymoon trips differ for each couple, since not every traveler is after the same experience.
The great thing about a visit to South Africa, is that you can experience a collection of holiday types in one place.
Now whilst you definitely need to avoid areas that have malaria in South Africa, Cape Town is malaria free.
Cape Town is an absolutely stunning destination to visit. The views over Table Mountain just never stop to amaze. And there is such a wide variety of activities that a pregnant momma can enjoy.
Enjoy a trip up to the top of Table Mountain for some glorious views (easy to do with cable cars).
Laze around and soak up some sun on Camps Bay beach or maybe say hello to the gorgeous little penguins at Boulders Beach.
There are some absolutely beautiful walks or hikes at the Cape of Good Hope and the drive there is truly gorgeous!
Whilst you might not be able to enjoy sipping on wine just yet, the wineries around Franschhoek and Stellenbosch are beautiful. Head out and have a delicious lunch at one of the popular vineyards there.
Here is a fabulous post full of ideas for things to do in Cape Town.
Where To Stay For Your Babymoon In Cape Town
If you are looking for a place to stay in Cape Town for your babymoon, we suggest The Bay Hotel. It has a beautiful view of the ocean and many amenities like a spa (as well as in-room massages) and four pools.
The rooms are spacious and comfortable, perfect for a relaxing stay. Plus, the hotel staff will make sure you have everything you need to make your babymoon special.
---
11. Iceland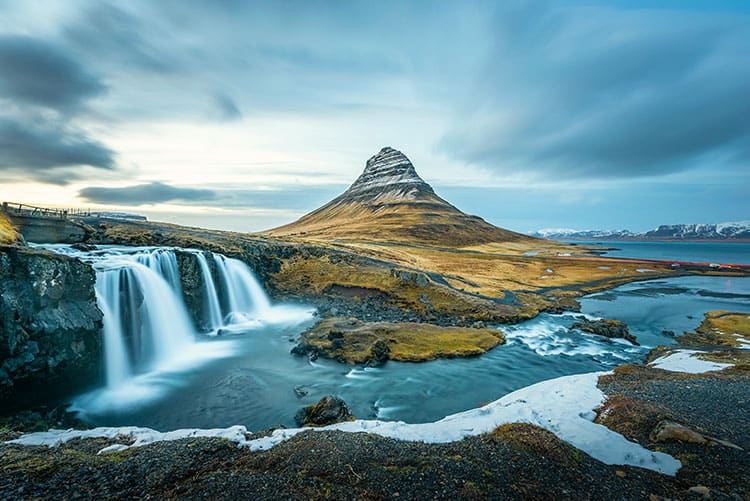 Perhaps not an obvious choice, but Iceland actually offers a splendid babymoon vacation. There are so many reasons why you should visit Iceland.
Iceland is a safe destination, with almost zero crime, and absolutely no mosquitos.
Iceland is a stunning country full of amazing sights, activities, and experiences that make it one of the most captivating places to visit in the world.
From the iconic Blue Lagoon to incredible glaciers, Iceland's natural beauty is awe-inspiring. Not to mention the majestic waterfalls, hot springs, geysers, and volcanoes scattered across the land.
If you're looking for a unique way to explore Iceland, take a day trip out to the Westfjords. These stunning fjords offer breathtaking views, secluded beaches, and plenty of exciting activities.
And if you're lucky, you might even spot some of the native wildlife like whales and puffins!
While not the cheapest spot to go on a babymoon, this offers a glorious change from the usual tropical island travel.
Where To Stay For Your Babymoon In Iceland
If you are looking for a babymoon in Iceland, consider staying at the Hotel Ranga. It is an excellent choice with cozy rooms and beautiful views. Their staff will ensure that your stay is comfortable and relaxing.
Plus, you can enjoy a wide range of activities onsite, such as a stargazing observatory, spa treatments, and horseback riding (check with your doctor if it is safe for you to enjoy horseback riding).
---
12. Bahamas
The Bahamas have been cleared of the Zika virus risk since early 2018, and now offer babymoon bliss for many.
This is also a great spot for USA travelers since the flight is short and there won't be too much extra travel time.
The Bahamas is the perfect destination for a babymoon. With its beautiful crystal-clear waters, warm sunny days, and luxurious resorts, the Bahamas are sure to provide the perfect backdrop for a memorable babymoon.
The islands offer a wide range of activities, from snorkeling to exploring the local culture and cuisine.
You can also take some time to relax and reconnect with your partner while taking in the stunning views of the turquoise waters.
Where To Stay For Your Babymoon In The Bahamas
Margaritaville Beach Resort Nassau in the Bahamas is a great place for parents-to-be to go for a special vacation before their baby arrives.
From the ultimate spa experience to fine dining, there's something for everyone at Margaritaville Beach Resort Nassau. And with its beautiful beachfront accommodations and world-class service, you won't have to worry about a thing!
---
13. Greek Islands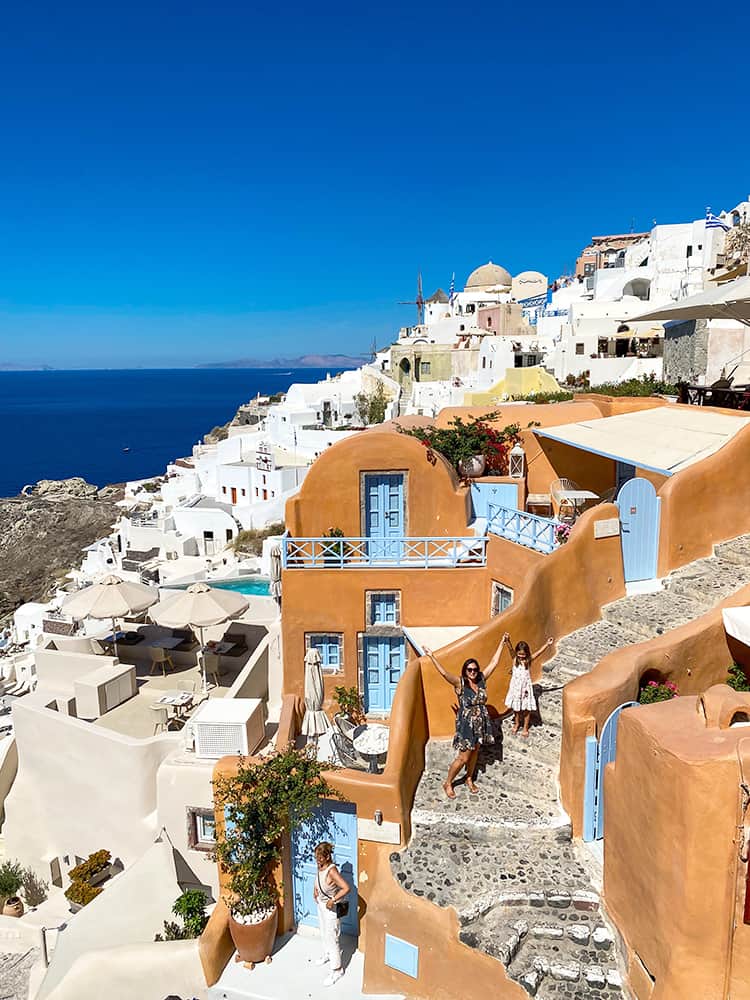 There is no risk for malaria in the tourist areas of Greece, but do practice caution when visiting the agricultural regions from May to October as the summer conditions bring more mosquitoes. The country also remains Zika-free.
You're truly spoiled for choice in Greece as it offers rich history, vibrant culture, and alluring beaches in abundance.
Thanks to its gorgeous scenery, warm weather, and laid-back atmosphere, it's the ideal babymoon escape.
Unwind and soak up some sun on one of the island's many glistening beaches. Many of the Greek isles boast trendy beach clubs and exciting boat trips such as this thrilling volcanic islands cruise.
Note: There are quite a few steps in some of the main cities which you might want to avoid depending on your mobility.
If you were wondering where exactly to go—Mykonos, Corfu, Naxos, Athens, Santorini, Zakynthos, Kefalonia, and Crete are all excellent options while pregnant.
Find a full list of the best places to visit in Greece for your first trip here.
Where To Stay For Your Babymoon In Santorini
If you are looking for a place to stay in Santorini for your babymoon, we recommend the Canaves Oia Suites. It is a beautiful hotel and it has amazing views of the Mediterranean Sea.
The hotel also has two amazing restaurants with an incredible selection of Greek and international dishes. The staff is friendly and attentive, and the rooms are spacious and well-appointed – make sure you grab one with its own private plunge pool.
You will not regret choosing this luxurious option for your babymoon in Santorini!
BIG Tip: Yes, we have you covered here. Check out our list of best hotels in Santorini with a private pool.
---
14. Mauritius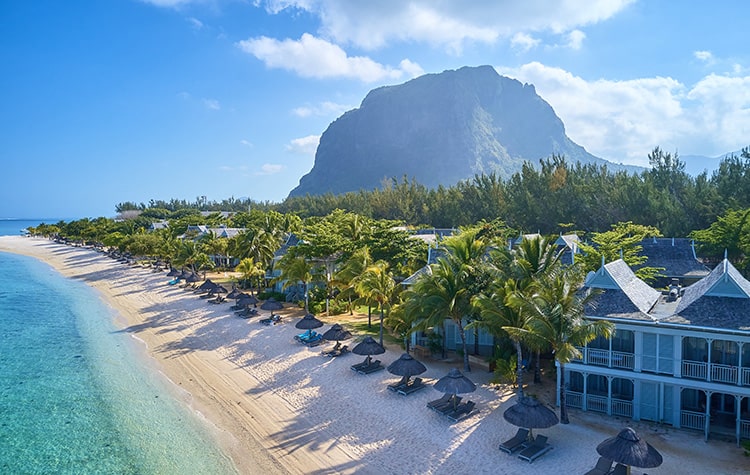 Mauritius can be an unforgettable getaway during a stressful pregnancy. There are fantastic spa facilities and an array of restaurants offering tantalizing local cuisine and a laid-back vibe.
With all the lush forests, epic waterfalls, and tropical climate, you can see why they call this Paradise Island. While there, enjoy a thrilling dolphin cruise or head to some of the best beaches in Mauritius such as the Flic en Flac and Grand Baie.
This island has an enticing blend of cultures and cuisine that makes it so unique. For a taste, visit Le Capitaine, Escale Creole, or Le Pescatore, among the top restaurants.
Mauritius is known for its unmatched hikes that often end in a beguiling waterfall sight. You can trek the Pont Naturel or Le Souffleur and Savinia Beach trails for a leisurely walk in under an hour.
Where To Stay For Your Babymoon In Mauritius
If you are looking for a hotel in Mauritius for a babymoon, consider The Oberoi, Mauritius. It is an award-winning resort that offers luxurious accommodations with stunning views of the Indian Ocean.
The resort also offers an array of activities and amenities, including a spa, fitness center, swimming pools, and private beach access. The Oberoi is the perfect escape for a romantic getaway or Babymoon.
---
15. Mallorca, Spain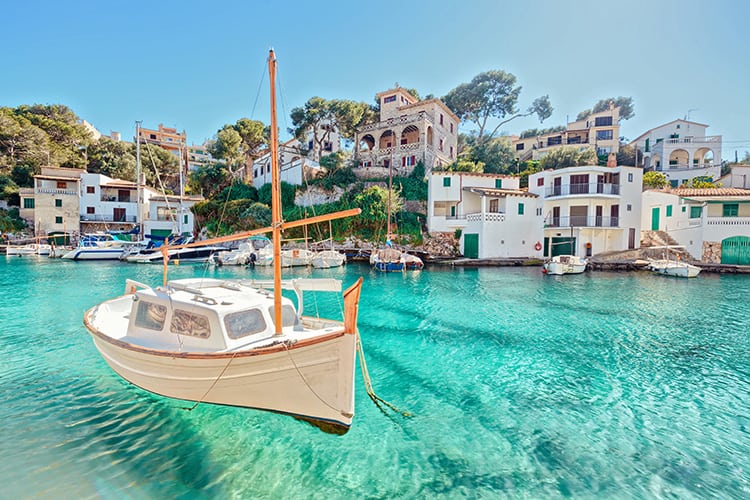 Mallorca is quite an obvious choice for many when it comes to all forms of vacation. Whether it be for honeymoons or babymoons, this destination surely won't disappoint.
While Mallorca is a safe destination for pregnant mamas, it would be best to avoid its tap water.
This island is a beach paradise with many hidden gems and coves to explore. Its calm turquoise waters beckon, and the weather won't let you down.
Apart from the sandy beaches covering its long stretch of coastline is the majestic Tramuntana Mountains, a UNESCO World Heritage Site. These limestone mountains are home to breathtaking viewpoints, wineries, and charming villages you can explore.
You're guaranteed a leisurely affair between its stunning beaches, luxurious resorts, and quaint mountain villages.
Where To Stay For Your Babymoon In Mallorca
We recommend staying at the Hotel Sant Francesc in Mallorca. The hotel is also conveniently located in the heart of Palma, so you can walk around and explore at your leisure.
Plus, it's close to some of Mallorca's most beautiful beaches for some much-needed relaxation. For something really special, book a romantic dinner on their rooftop terrace with stunning views of the old city.
The hotel also offers spa treatments for couples so you can truly enjoy your time together.
---
16. The Florida Keys
If you crave some relaxation in a peaceful and safe environment, then you can't go wrong with the Florida Keys. This is a coral cay archipelago just off Florida's southern coast.
You can spend your days dozing off on a beach—Key Largo's beautiful beachside comes highly recommended. Key West also offers balmy beaches, conch-style architecture to admire, and historic sites.
Visiting Bahia Honda State Park is a must if you want to experience a beach haven with a marine sanctuary. Then pop in at the Hemingway Home and Museum or Dolphin Research center for a fun and knowledgeable activity.
The Florida Keys has plenty of restaurants offering sublime meals and views dotted along its keys. Sadly most of these will offer tons of seafood, but you're sure to find a delicious alternative, such as the famous Key lime pie.
Where To Stay For Your Babymoon In Florida Keys
The Capitana Key West is a luxury waterfront resort located in Key West, Florida. The resort features a variety of amenities, including a private beach, a swimming pool, a spa, and several restaurants and bars.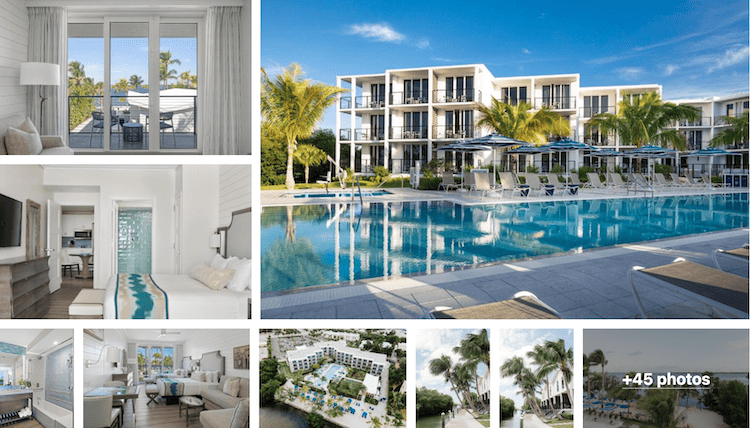 For a babymoon, the resort offers a variety of packages, including a Babymoon Package that includes accommodations, a couples massage, a bottle of sparkling cider, and a gift for the baby.
---
17. Menton, France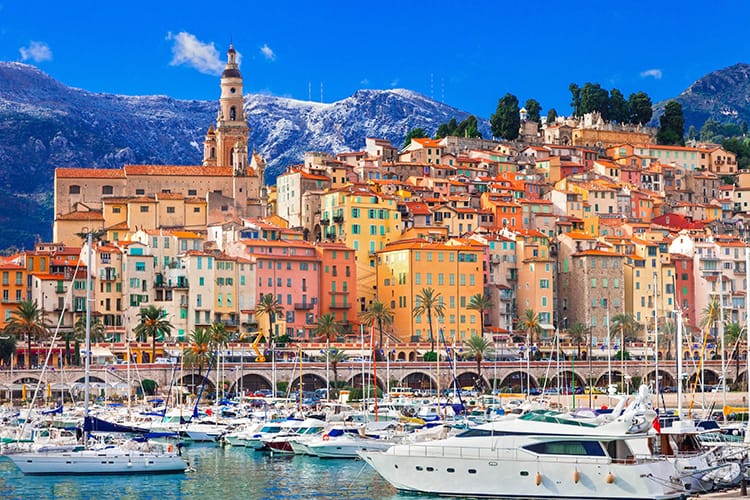 Menton is a quaint, charming town, and a hidden gem for now, on the French Riviera between Monaco and Italy.
Known for its gorgeous gardens, sunny weather (316 days of sunshine), and Mediterranean cuisine, you can see why this destination is growing in popularity. And for our expecting mommas, it's totally safe and has a quiet atmosphere.
This town's enchanting, colorful buildings reflect beautifully on its crystal-clear shores. While Menton's beauty might lure you in, all the relaxing activities and beautiful sites will entice you to stay.
You can't visit Menton without strolling through its ethereal gardens. Make your way to Jardins Biovès or Val Rahmeh-Menton Botanical Garden for some magical, camera-worthy scenery.
Where To Stay For Your Babymoon In Menton
Best Western Premier Hotel Prince de Galles is a 4-star hotel located in the heart of Menton. The hotel is situated just a few steps from the beach and within walking distance of the town's main attractions.
The hotel offers a range of amenities, including a restaurant, a bar, a fitness center, and a spa. The spa features a sauna, a steam room, and a relaxation area, making it an ideal place to unwind during your babymoon.
---
18. Norway
Another destination that belongs on our list of the best places to visit when pregnant is Norway.
The welcoming nature of Norwegians, high levels of safety, and cozy cabins make Norway an obvious choice for mums-to-be.
Norway is home to postcard-like islands, exceptional wildlife, and numerous enchanting fjords. While it's primarily a skiing, hiking, and fishing destination, there are still plenty of easy-going things to pick up.
You simply must drive out to Tromsø to catch a glimpse of the Northern Lights. In fact, it's the best place in the world to see this glowing wonder.
Other relaxed activities include wandering the Viking Ship Museum or strolling through Vigeland Park.
Norway boasts a slew of Instagrammable cafes where the locals are just as warm and sweet as the Nordic-style coffee.
---
19. Portugal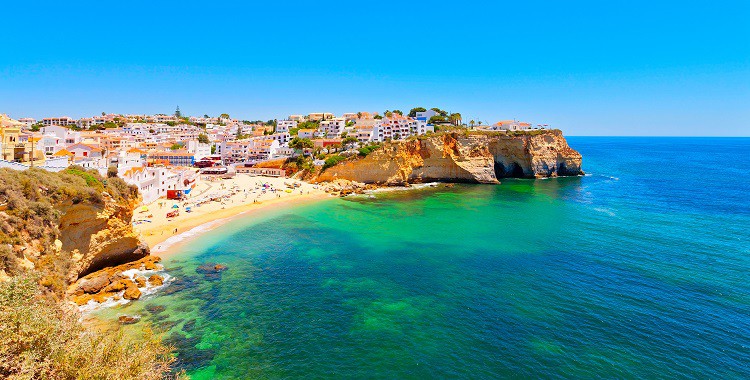 Portugal is a top destination in the world thanks to its robust blend of architectural designs and epic beach spots.
It's also safe and friendly, with many places allowing mums-to-be to skip lines (yay). Portugal is a hit amongst wine lovers, avid beachgoers, and history buffs, but now it can be your favorite baby mooning destination.
After lounging on famous beaches such as Porto, Lagos, or Albufeira, you can enjoy a stroll along the cobblestone streets while taking in picturesque buildings.
Portugal has various historical landmarks, such as Belém Tower and Castelo de S. Jorge, which you can spend hours exploring.
This beautiful country boasts 300-plus days of sun so that you can show off your baby bump with daring summer outfits (*wink*).
Where To Stay For Your Babymoon In Portugal
Vila Vita Parc Resort & Spa is located on a stunning cliff-top setting overlooking the Atlantic Ocean.
Their Vila Vita Parc's spa is one of the best in Portugal, offering a wide range of treatments including pre-natal massages that will help you unwind and relax during your babymoon.
The resort also has several restaurants, including two Michelin-starred options, that offer a variety of cuisines to satisfy any cravings you may have during your pregnancy.
---
20. Whitsundays, Australia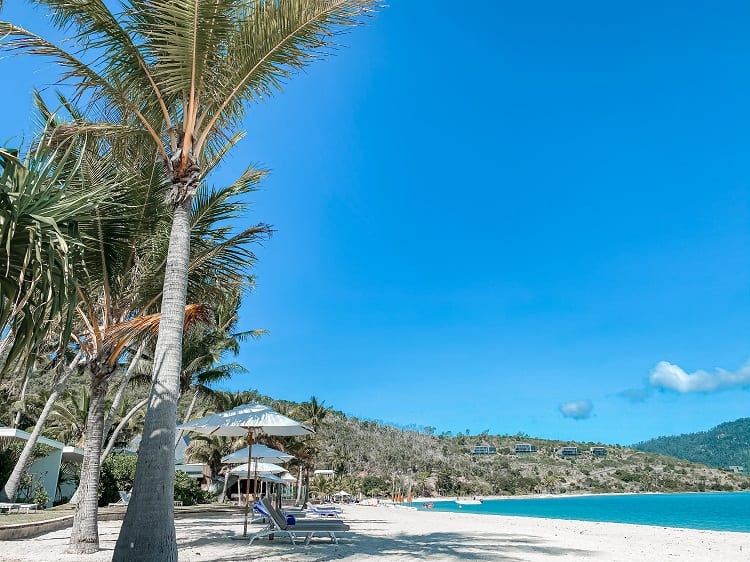 Escaping to one of the beautiful resorts on Whitsundays will do you wonders. Once there, you can take in the rugged, green-clad islands surrounded by azure waters and soft white sand.
Whitsundays is a dreamy location offering seclusion and tranquility to those in need.
We highly recommend booking yourself into an all-inclusive resort where you can indulge in spa sessions, massages, and fine dining with ocean views. If you are after seclusion and luxury we recommend you stay on Hayman Island.
But if you want to research the islands more, you can see a great comparison post on Daydream Island vs Hayman Island vs Hamilton Island here.
Experience the ultimate tropical bliss by sinking your toes into the soft silica sand of Whitehaven Beach, one of the world's best beaches.
Unlike scuba diving, snorkeling is safe while pregnant which you can take up at the Great Barrier Reef.
Where to Stay On The Whitsundays For Luxury and Seclusion
For a truly luxury stay we can't recommend the InterContinental Hayman Island Resort enough. We booked a room that had access to the swimming pool and it was perfect.
The resort also has a range of amenities, including a spa, swimming pools, restaurants and bars, and access to a private beach.
The beach on this island is stunning as well and you can enjoy some really fun day trips from here as well.
---
21. Sardinia, Italy
A pre-baby break filled with sunshine and tranquility is promised in Sardinia, Italy.
This large Italian island boasts an extensive unspoiled coastline covered in sandy beaches for relaxing.
While mosquitoes become a problem in Sardinia during its warmer months (May to September), traveling anywhere in Italy without worrying about mosquito diseases is still safe.
This fascinating rocky island overlooks warm Mediterranean waters. It's often forgotten thanks to the more famous Sicily, but Sardinia is one of Italy's most diverse and gorgeous places.
You can witness the rich cultural heritage of Sardinia through its quaint coastal villages and unique, vibrant food.
Some of the top attractions on this island include the San Benedetto market, Porto Istana Beach, Capo Caccia Vertical Cliffs, and Spiaggia Rena Bianca Beach.
You can find a list of all the best beaches to visit in Sardinia here.
Where To Stay In Sardian For Your Babymoon
Sardinia has many beautiful romantic luxury resorts, but one that stands out for a babymoon is the Hotel Romazzino, a Luxury Collection Hotel, located in Costa Smeralda.
This hotel offers stunning views of the Mediterranean Sea and the beautiful white sand beach of Romazzino.
The rooms and suites are elegantly decorated and equipped with all the modern amenities that you would expect from a luxury resort, including private terraces or balconies with sea views.
---
22. New Zealand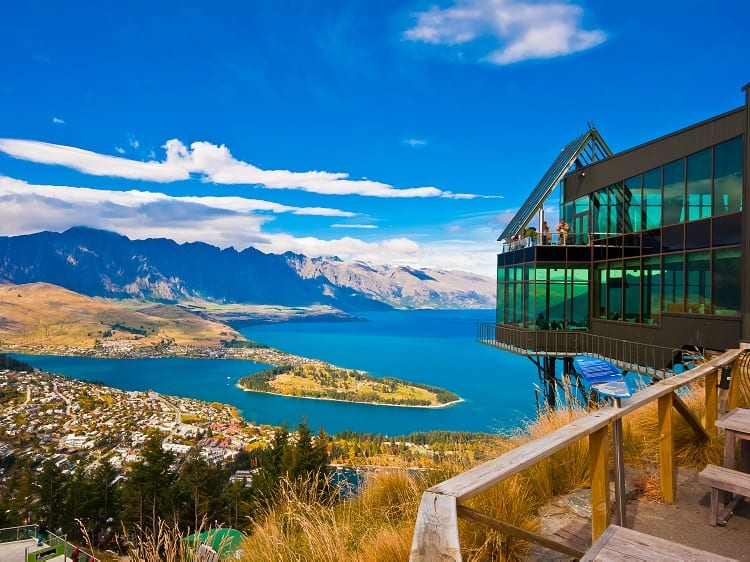 New Zealand is perfectly safe for expecting moms. However, you do need to travel with a letter from a specialist doctor or midwife confirming that you're OK to fly. Otherwise, most airlines won't let you fly if you're far along or have any complications.
Still, if you're in the mid-pregnancy stage, we highly recommend spending a few days in this magical island country.
Apart from being one of the safest countries in the world, Kiwis are very welcoming and friendly to tourists. Admire the picturesque landscape and enjoy the unique vibe influenced by the Māori culture.
New Zealand is the home of adventures and the location of Real Middle earth™, fascinating fauna and flora, world-famous coffee, and unmissable fjords.
Here is a fantastic cultural tour around New Zealand to see the mystical Mitai Maori Village. Here is a handy post with the best places to visit in New Zealand so you can pick the perfect base for your vacation.
Where To Stay In New Zealand For Your Babymoon
New Zealand offers a range of romantic luxury resorts for a babymoon, but one that stands out is Huka Lodge in Taupo.
Huka Lodge is a world-renowned luxury resort that offers a perfect romantic getaway for couples. It is located on the banks of the Waikato River and is surrounded by beautiful gardens and breathtaking natural scenery.
The resort offers a range of luxurious accommodations, including suites, cottages, and a private Owner's Cottage.
---
23. Croatia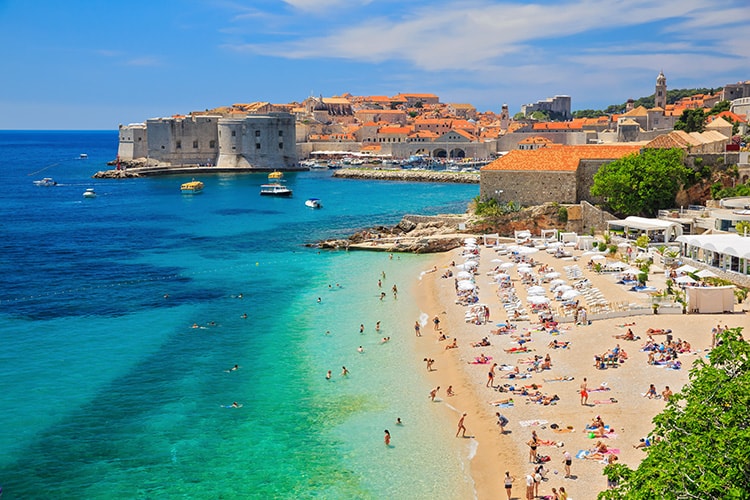 Croatia is yet another fantastic destination for your babymoon. It's safe and has a lively atmosphere, being dubbed "the new Ibiza" of Europe.
Make sure you have a valid doctor's approval if you're more than 28 weeks and less than 36 weeks pregnant.
Lying along the Adriatic Sea, this country consists of scenic pebbled beaches kissed by crystal clear waters. Moving further away from these precious coastlines, you'll come across the captivating architecture of Croatian cities.
These areas encompass a blend of Romanesque, Renaissance, and Baroque architectural styles. So you definitely want your camera ready as you take it all in, including the handful of museums.
The Museum of Illusions, Museum of Broken Relationships, and Museum of Hangovers are all pretty interesting, to say the least!
Where To Stay In Croatia For Your Babymoon
One highly recommended romantic luxury beachfront resort for a babymoon in Croatia is the Dubrovnik Palace Hotel.
Located on the Lapad peninsula just a short distance from Dubrovnik's Old Town, this resort offers stunning views of the Adriatic Sea.
The resort features elegant rooms and suites with modern amenities and private balconies overlooking the sea.
The hotel also has a spa with a range of treatments designed for expectant mothers, as well as several restaurants serving delicious cuisine.
In case you are venturing out around Croatia, and planning to stay in Split, we have a handy blog post for you about the best luxury hotels in Split. Check it out.
---
24. Turkey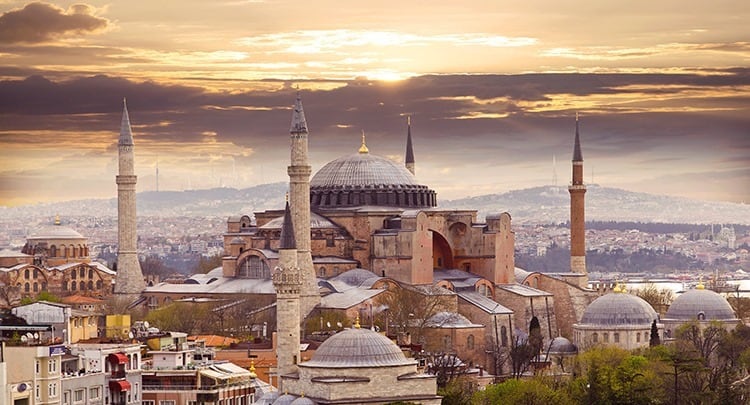 While Turkey does have mosquitoes, it has never had any cases of zika. That fact, combined with the beauty of the Turquoise Coast, a fascinating history, and delicious food, makes Turkey a fantastic babymoon destination.
First on the menu, a Bosphorus ferry rides atop the waters where the Black and Mediterranean seas meet. You should also stop by the Aqua Vega Aquarium, an underwater aquarium complete with exotic marine life.
Silence those intense cravings by sampling some of the best flavors courtesy of the vibrant Turkish cuisine. Not to mention, Turkish dishes are nutrient-rich and feature lots of cooked veggies (perfect for growing tummies).
Turks often indulge in hummus, grilled meat, pastries and vegetables such as eggplant and tomatoes. The Tarihi Bankalar Lokantası, Konyali Restaurant, and Deraliye Ottoman Cuisine are a few of the excellent options to get your hands on authentic Turkish food.
Don't forget to grab some souvenirs from one of the many colorful bazaars here.
Helpful to Know: Here is a great post with Turkey travel advice and tips that you should know before you go.
Where To Stay In Turkey For Your Babymoon
One option for a romantic luxury beachfront resort for a babymoon in Turkey is the Mandarin Oriental Bodrum. This resort is located on the Bodrum Peninsula and offers stunning views of the Aegean Sea.
The resort features private beach access, a spa, multiple restaurants, and spacious suites with private terraces or balconies.
---
25. Poland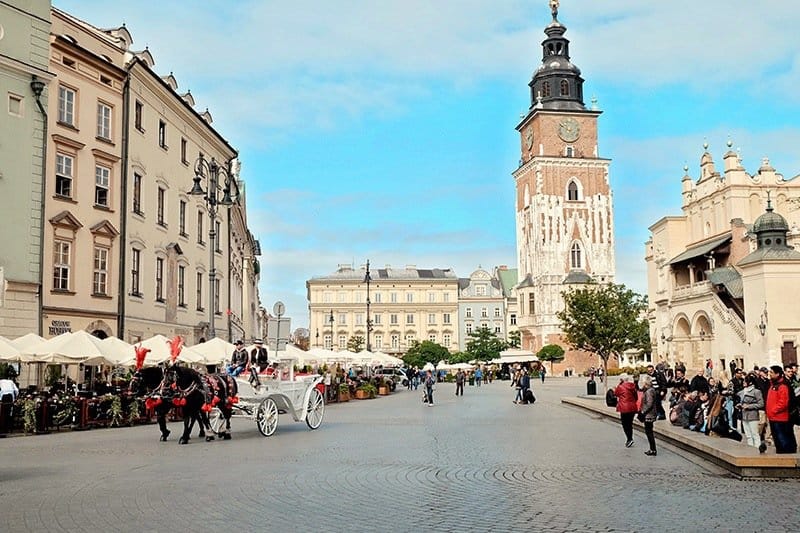 Poland offers an exciting blend of breathtaking scenery, timeless architecture, and captivating culture. For a magical city adventure, visit Krakow, or if you want your breath taken away with majestic mountains, head to Zakopane.
In Krakow, stop by the stunning Wawek Royal Castle for splendid greenery and amazing architecture. If you're a history buff, you'll enjoy stopping by the city's most popular sites and getting some bits of history onboard a chauffeured electric car.
There are plenty of other things to do in Krakow, however, my favorite thing to do there is to simply stroll around and enjoy the streets, architecture, and atmosphere.
While a mountainous region that screams adventure, Zakopane actually has several easy-going activities on offer. Instead of hiking your way around Tatra National Park, you can take in natural beauty from the comfort of the Kasprowy Wierch Cable Car Ride.
You can also stroll the pedestrian-only street of Krupowki, which has markets with cool trinkets and great grub. During December, you'll find an incredible Christmas Tree that lights up the street.
You can find more suggestions of things to do in Zakopane for your stay here.
Where To Stay In Zakopane For Your Babymoon
Hotel Rysy is located in the heart of the Tatra Mountains, and offers stunning views of the surrounding landscape.
The rooms at Hotel Rysy are spacious and luxurious, with plush beds and modern amenities. The hotel also has a spa, which offers a range of treatments and massages that are perfect for expectant mothers.
You (or your partner as it is safer for pregnant mommas to not get too hot) can relax in the hot tub, sauna, or steam room.
---
How to Choose the Best Babymoon Destination
The best place to travel when pregnant will depend on where you will be traveling from, as well as what you are in need of from your trip. You can definitely enjoy and international trip if you head off early enough in your pregnancy.
Choosing your babymoon destination will mean considering a few things.
Weather: This will depend on which season you're pregnant in, and which climate you enjoy most. If you're having a winter baby, and you're tired of being bundled up, you're probably going to do better in a more tropical environment for your babymoon.
Travel distance: Wondering where to travel when pregnant? Depending on which trimester you're in, you may not want to travel too far from home (and I would skip destinations that require a long flight). So picking a destination only a short flight or car trip away would be best.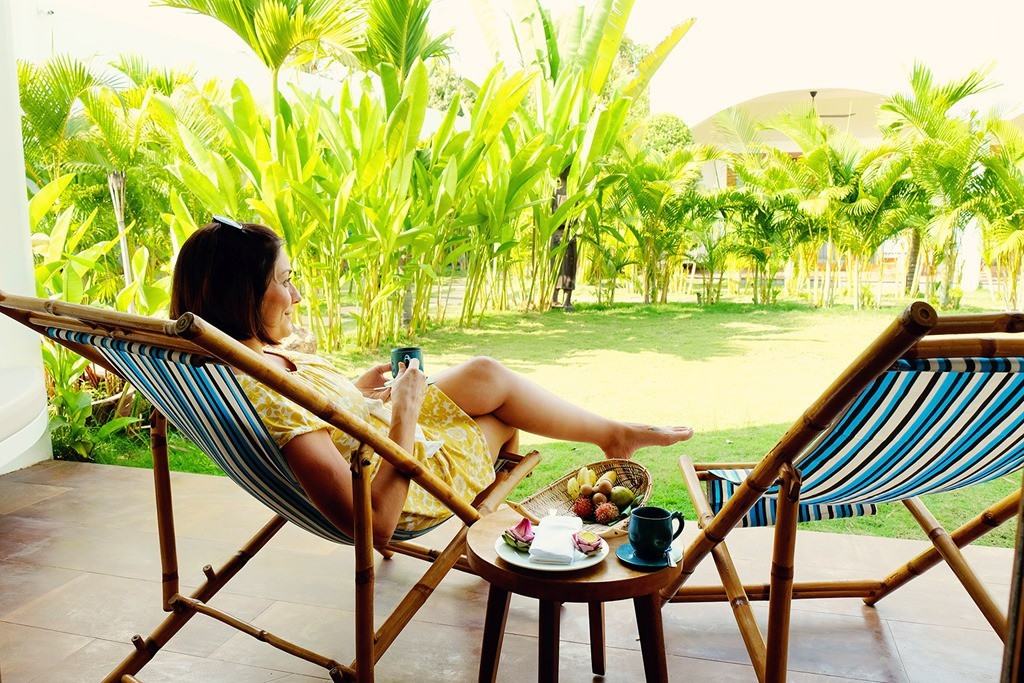 Health concerns: While pregnant, you want to stay in areas that have good healthcare, just in case you need a check-up. It's also advisable to choose destinations that are free of the Zika virus to avoid putting you and your baby at risk. This is why we recommend you use our zika-free babymoon 2023 list of destinations above.
Babymoon packages: Babymoons have become more popular in the last few years. You'll find resorts and hotels offering vacation packages that suit you and your little bump perfectly (and your partner, too, of course).
Your bucket list: While having a baby doesn't mean you have to stop traveling, it may mean your travel plans change for a while. So why not use this babymoon to tick off a destination on your bucket list?
---
Top Tips For Your Trip
Once you have chosen a destination from our list of the best places to visit while pregnant, it is important to start thinking about how you can travel safely.
The best time to travel is during the second trimester and early in the third trimester. The first trimester works for relaxing babymoon trips as most women feel nauseous and super tired which makes exploring and road-trips ticky. Don't travel close to your due date!
Many expectant mothers find that they need to take more frequent breaks than usual, and so it is important to plan your trip accordingly. Try to schedule some down time into your itinerary so that you can rest when you need to.
If you are flying, I highly recommend you book an aisle seat so you can get up freely. You will need breaks to use the restroom and also to just shake out the aches and pains from sitting too long in a cramped position whilst pregnant.
If you're traveling by car, it's important to plan frequent stops so you can stretch your legs, use the restroom, and grab something to eat.
Some pregnant women (especially in the third trimester) should also avoid strenuous activity, so consider things like walking tours or light sightseeing instead of more strenuous activities like hiking.
If you'll be doing lots of walking on your vacation, wear comfortable shoes with good arch support as this will help support your growing belly and reduce strain on your feet and back.
Be sure to stay hydrated and eat regularly, especially if you are prone to morning sickness. Pack snacks and drinks with you so that you can have something on hand when you start to feel nauseous.
Wearing comfortable clothing is also important, as you will likely be bloated and uncomfortable at times during your pregnancy. Wear loose fitting clothes and bring a scarf or shawl to cover up if you start to feel too warm.
Flying while pregnant poses a few potential risks. One of the most dangerous risks is deep vein thrombosis (DVT). To reduce the risk of DVT while flying, be sure to drink plenty of water, get up and stretch regularly, and wear compression socks.
---
Final Thoughts On Best Places To Travel Pregnant
So that concludes 25 of the best places to go on a babymoon. Of course, it depends on your preference, but as you can see, being pregnant doesn't necessarily mean you have to postpone your travel plans.
I think Europe is one of the safest places to go before the baby arrives, but all the destinations on our list are safe countries to visit while pregnant (safe from Zika, malaria, and other diseases like Rubella).
Speaking to your doctor before your travels is always a good idea. And once they've given you the all-clear, let the traveling commence.
And if you're really feeling skeptical about flying pregnant, domestic travel is a great way to still squeeze in that travel time. And don't forget to grab travel insurance, so that you can travel with peace of mind.
You might also like to check out my tips for traveling while pregnant for my personal experience (and tips) from traveling during each of my trimesters.