Who says being pregnant has to be the one thing getting in the way of your travels? If you're like us and traveling is your passion, nothing is going to get in the way of you galavanting around the world.
Perhaps you're on your way to becoming first-time parents and need some alone time to bond with your partner.
---
10 Great Vacations for Pregnant Couples
Unless you're having a high-risk pregnancy, there's absolutely no reason you shouldn't be traveling overseas.
You can also check out our tips for traveling while pregnant for personal advice and experience.
We've put together 10 of the best vacations for pregnant couples, solo moms, or groups of bump-buddies. These all offer a fun and relaxing getaway, without having to worry about mama's well-being.
1. Venice, Italy
We all know Venice has a big reputation for being one of the most romantic cities in the world. Which makes it one of the best babymoon destinations in Europe.
Trips to St. Mark's Basilica, Doge's Palace, and exploration of the colorful Fisherman's home will leave you with a lifetime of memories.
It's one of those cities that do require some healthy walking, but what's also great about it is that you can see the city by boat. Not only is Venice romantic, but it's also a great place for soaking up the sun and getting some downtime before the baby arrives.
Click here to book your tour in a gondola around the romantic city of Venice.
---
2. Cork, Ireland
If you're expecting a baby in the summer or spring, a winter vacation in Ireland is a dream come true! Cozy up by a warm fire, marvel at the ancient castles, or walk along the endless strand of beach.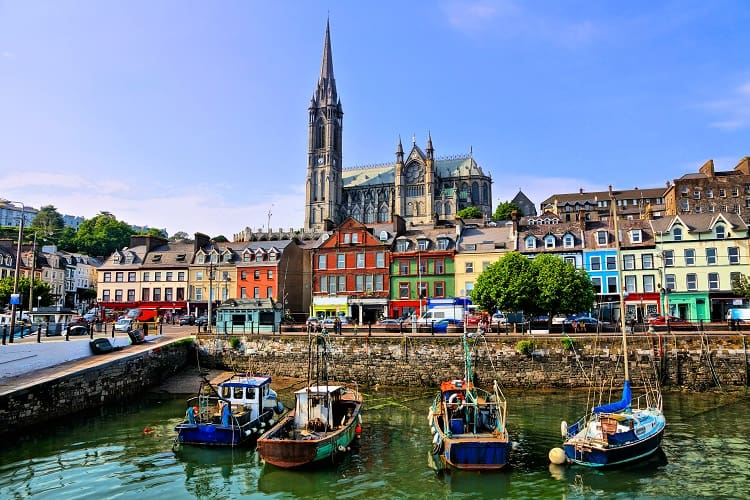 The coastal city of Cork is pure magic. With rolling green hills, churches and cathedrals, and an array of museums, it's all about tranquility.
And in case you don't know, Ireland is all about wholesome, heartwarming food. Head to the English Market to soothe your cravings, where you can pick up some fresh cheese, fruits, and bread to keep the belly happy.
Click here to book your tour of food tasting around Cork.
---
3. Byron Bay, Australia
Australia is a great choice for pregnancy vacations. With so many fantastic holiday destinations and places to be seen, we'd have to say that Byron Bay is one of the favorites.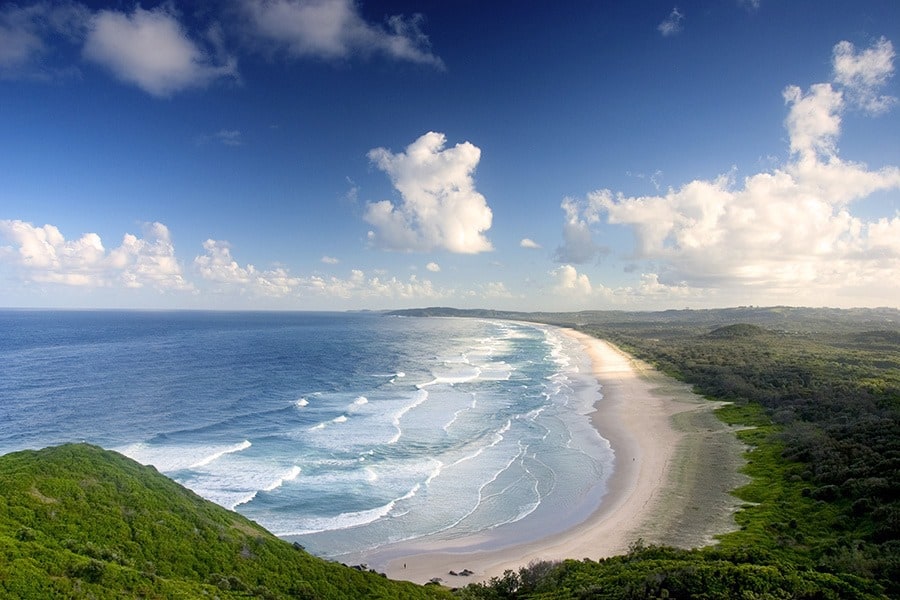 With its health-conscious attitude, mellow vibe, and sandy beaches. Boost up your energy and nutrients, with the superfood fruit selections, and gorgeous walks along the coast.
Day spas in Byron Bay are totally kitted out when it comes to pregnancy packages. Take your pick from facials, massages, and even some spiritual practices that all cater to the needs of the baby mama.
There's an incredible variety of things to do in Byron Bay, but if you're looking for something super special, a hot-air balloon ride is highly recommended.
Click here to book your tour on a sunrise hot-air balloon ride in Byron Bay.
---
4. Bali, Indonesia
A lot of people are trying to save up some cash before bringing the baby home. So traveling to an affordable destination is a good idea.
And nothing beats the dreamy holiday destination of Bali. It's low-cost and easy to travel to if you're based in Australia, like us.
We recommend staying in the quieter towns, where you can relax and take in the natural surroundings. Soak up the beauty of the rice fields rolling on the mountainsides in Ubud, or live in luxury along the coast of Legian.
Since Bali is such a popular tourist destination, many hotels and resorts offer airport transport and pick-ups. Just another thing that'll save you some planning and money.
Check out the current prices for Puri Kobot in Ubud that includes free breakfast!
---
5. Nantucket, Massachusetts
If big crowds and cities aren't your things, why not explore the idyllic town of Nantucket? A tiny island just off Cape Cod in Massachusetts that feels like its own world.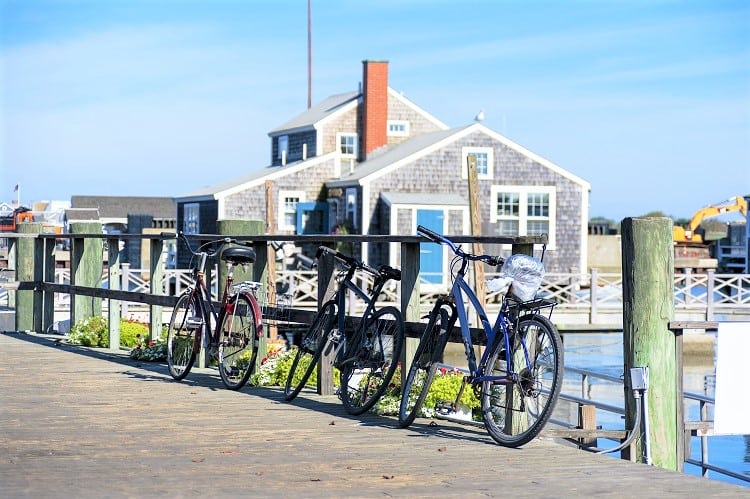 The cobblestoned streets, postcard-perfect scenery, quaint yacht harbors, and gorgeous beaches make it the perfect place for some downtime.
As for some ideas of what to do, the seashores are great for spending some time outdoors. It's known as a prime whale-watching destination.
One of the best places you can stay in Nantucket is the White Elephant Hotel. They offer babymoon packages that include prenatal massages and coupons for spa treatments. And guess what? Dad gets a little something, too. A complimentary cigar with a baby-themed ribbon.
Here is a list of 15 US babymoon destinations, if Nantucket isn't the spot for you.
Check out the current prices for the White Elephant Hotel here!
---
6. Wales, United Kingdom
There's no denying that the English countryside steals hearts. Escape the business of London and head on a two-hour journey to whales. Explore the sleepy town and its magical villages with many untouched valleys.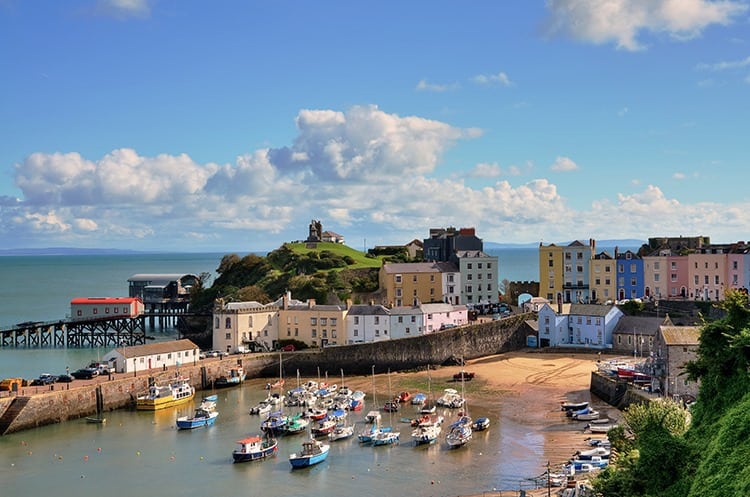 If you are in the mood for some entertainment, don't let the sleepiness of the town fool you. Head into Cardiff where you'll find a healthy dose of fun and excitement. Visit trendy neighborhoods and discover sites such as the Cardiff Castle and the beautiful Cardiff Bay.
Click here to book your tour on a Hop-On Hop-Off Bus around Cardiff to see as much of the city.
---
7. Tulum, Mexico
Tulum is always a top holiday destination. So why shouldn't you head to the city while pregnant?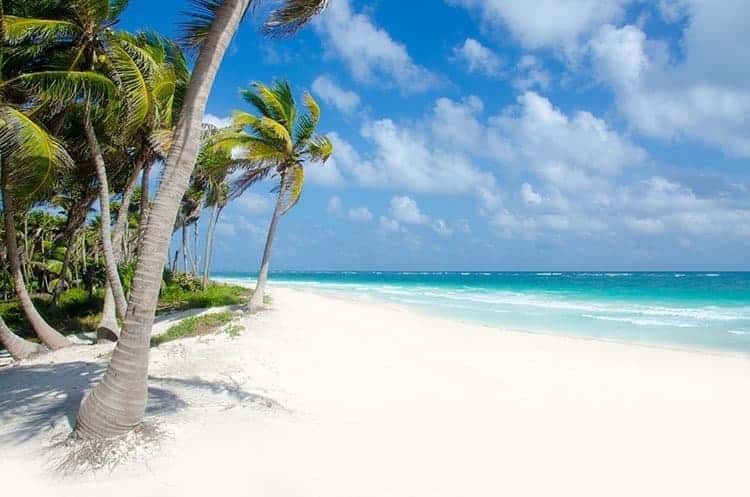 It's known across the globe for its turquoise waters, incredible Mexican fiestas, and Mayan Ruins. Balance out relaxing in the city by exploring the 1,000-year-old ruins arching on the coastal cliffs.
It's also your chance to enjoy prenatal yoga at one of the many awesome yoga studios, as well as feasting at the jungle-shrouded cafes and restaurants. Spend the rest of your time on the white sand shores taking long beach walks.
Click here to book your tour around the Mayan Ruins and famous cenotes in Tulum.
---
8. Amsterdam, The Netherlands
The Netherlands is incredibly tiny, so Amsterdam is an ideal base spot for touring around the Dutch landscape.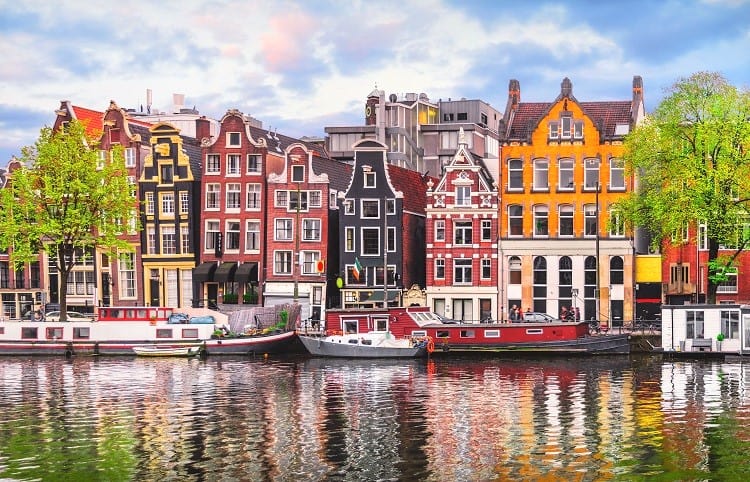 What we love about Holland is that almost everyone speaks English. The people are friendly, the culture is unique and for a country so small, it has so much to offer!
Visit the tulip fields and feast your eyes on thousands of colorful tulips that line the cities. Stop at the markets for your afternoon snacks. Visit the city of Museums and discover the arts of Van Gogh, Banksy, and Rembrandt.
Click here to book your tour of the Keukenhof tulip fields just outside of Amsterdam.
---
9. Palm Springs, California
With a pleasant climate and a laid-back attitude, California has a variety of exciting cities for pregnant vacation. One of the best cities to check out would have to be Palm Springs.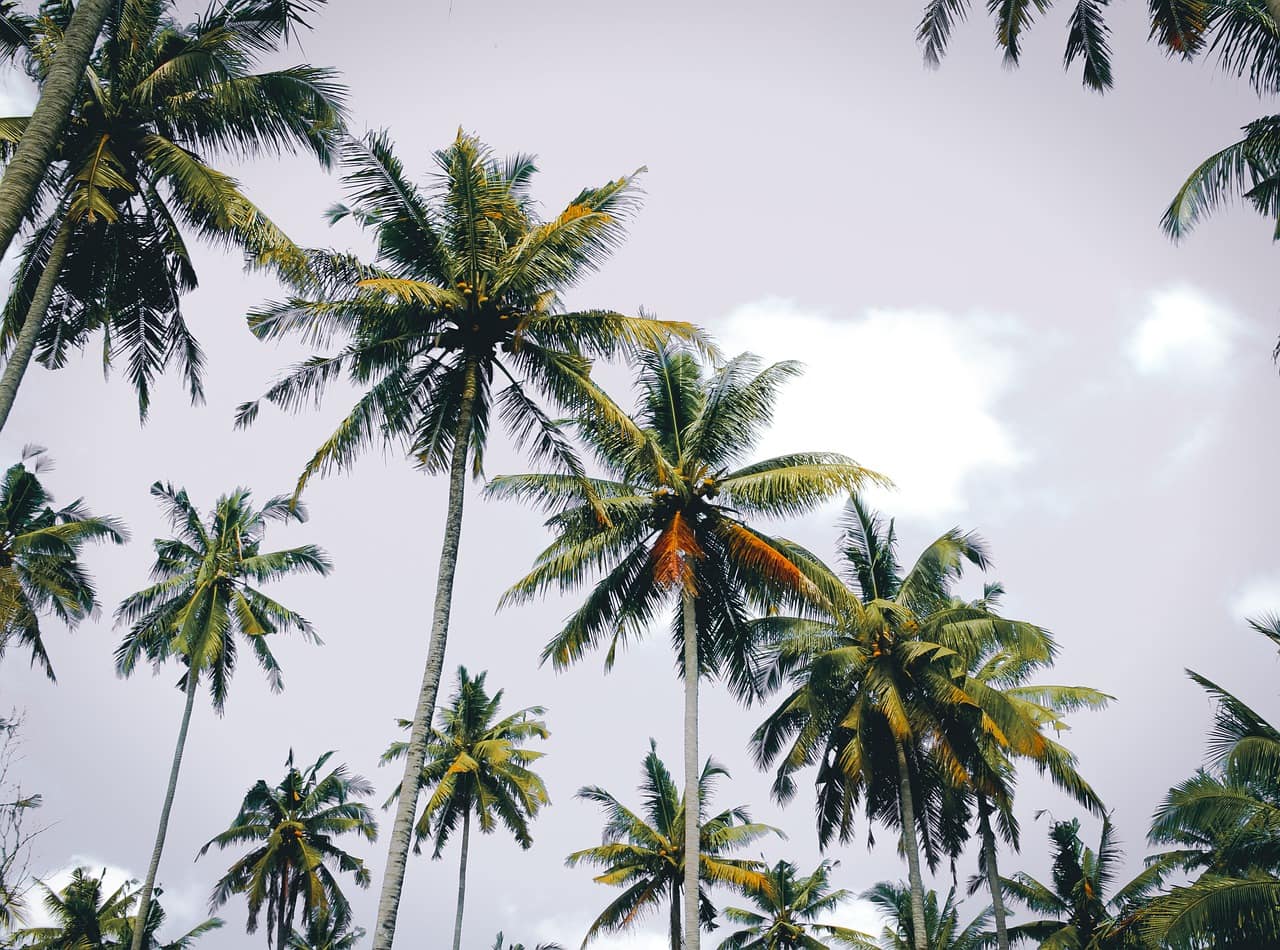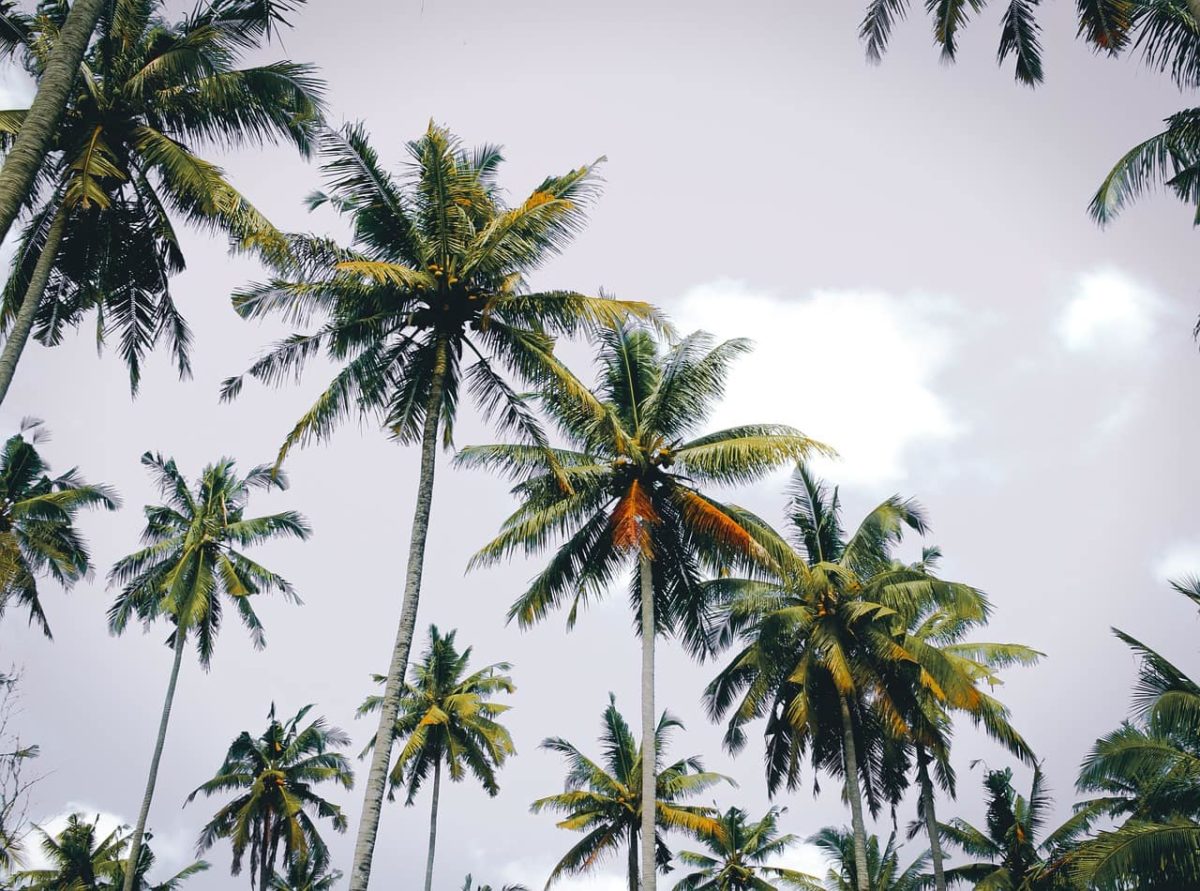 You'll come across plenty of exciting activities that are pregnancy-friendly. Glide along the Palm Springs Aerial Tramway and discover the dramatic desert settings. Gaze at the art at the Palm Spring Art Museum or do your fair share of shopping at the 'Rodeo Drive of the Desert'.
When you're not gawing at the mountainous views, find a beautiful trail to walk along or visit the quaint nearby towns.
Check out the current prices for one of the top resorts in Palm Springs, the Riviera, here!
---
10. Kyoto, Japan
If you're looking to do something different from lounging on the beaches during your babymoon, Japan hosts some perfect pregnant getaways. With an amazing culture and extremely beautiful scenery, it's well worth the trip.
Breathtaking Buddhist temples, cherry blossom trees, and tranquil tea gardens are some of the things you can expect to see in Japan. It's the perfect place to travel to whilst you're pregnant purely because of how much magic the city holds.
Click here to book your tour and attend a Tea Ceremony Ju-An at Jotokuji Temple, a must-do in Kyoto!
---
Summary – Where to Vacation While Pregnant
So that concludes 10 of the best places to go on a babymoon, girls trip, or family break. Of course, it depends on your preference, but as you can see, being pregnant doesn't necessarily mean you have to postpone your travel plans.
Speaking to your doctor before your travels is always a good idea. And once they've given you the all-clear, let the traveling commence.
And if you're really feeling sceptical about flying pregnant, domestic travel is a great way to still squeeze in that travel time.