Wondering which of these beaches to visit? We say visit them all, but if you really had to choose, here is a guide that will help you find the best beach in Khao Lak for your tastes and interests.
We have decided to put together a list of all our favorite Khao Lak beaches that also happen to be especially wonderful for kids.
Get ready for an unforgettably beautiful experience venturing one of the most dreamy of destinations in Thailand!
---
The Best Khao Lak Beaches in Thailand
Here are our top picks for the best beaches in the ever-welcoming and truly magnificent Khao Lak in Thailand.
1. Coconut Beach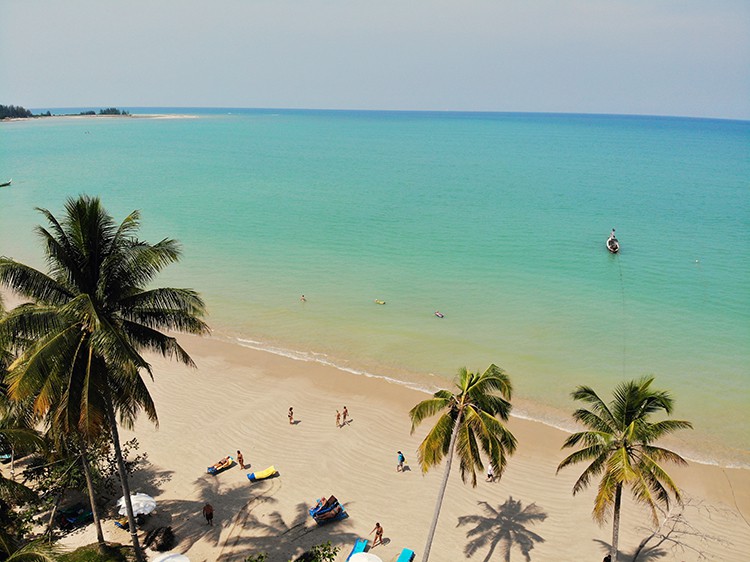 One of our absolute favorite beaches in Khao Lak is Coconut Beach. The name suits it to the T, as there are plenty of coconut trees adorning the beach! Just check out this entrance to the beach!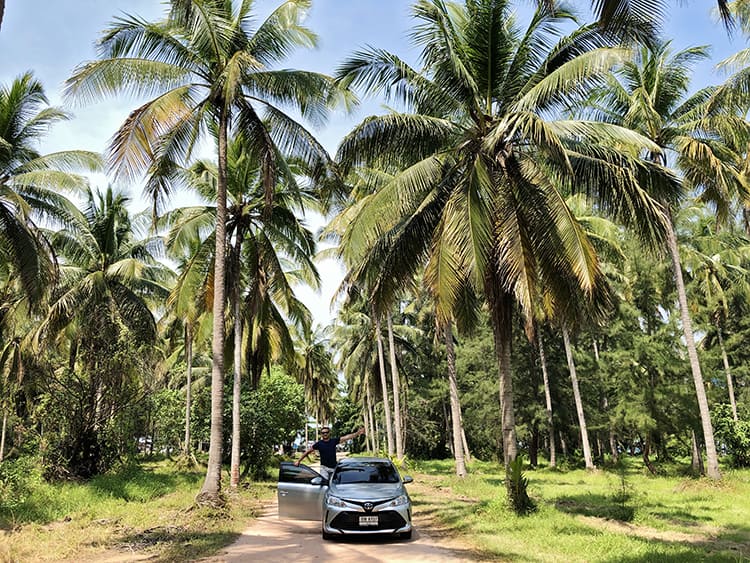 Here, you can laze under masses of picturesque palm trees as they sway whimsically in the wind, and enjoy the pristine white sands between your toes as you stroll the relaxed shoreline.
There are no waves in the ocean here, so you can take it easy as your kids will have a blast and be able to play for hours in the water! One of the bonuses about this beach is that you can also hire out comfortable sun loungers, at the cost of 200 baht for 2 beds.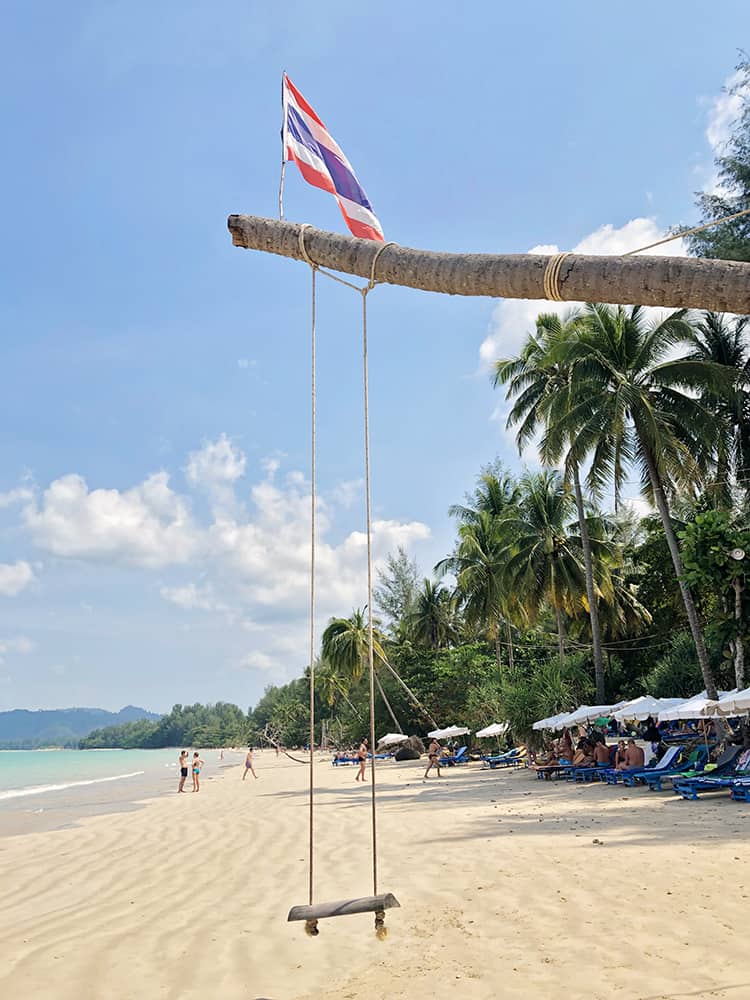 If you find yourself wanting to catch a tasty bite to eat at the Coconut Beach Boatyard Restaurant, you can get your sun loungers for free. You can also enjoy a heavenly beach massage at Coconut Beach for 350 Bhat per hour.
This beach is the epitome of relaxation with a touch of luxury. You and your family are absolutely bound to fall in love with it!
---
2. Ao Thong Beach (White Sand Beach)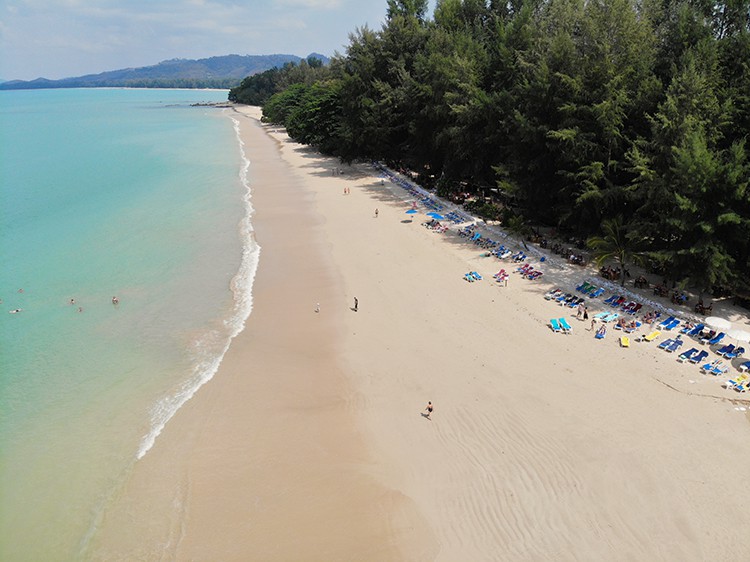 Ao Thong Beach is probably one of the most well-known, and most enjoyed Khao Lak beaches. Once you experience the bliss at White Sand Beach (aka Ao Thong beach) you will see how it has captivated all who visit Thailand! Expect it to be busier than Coconut Beach, as it has become a tourist destination.
The beach also sports a bunch of laid-back restaurants if you and the kiddies are feeling like a tasty seaside meal. If you feel like setting yourself up under an umbrella, you can hire out two chairs for 100 baht.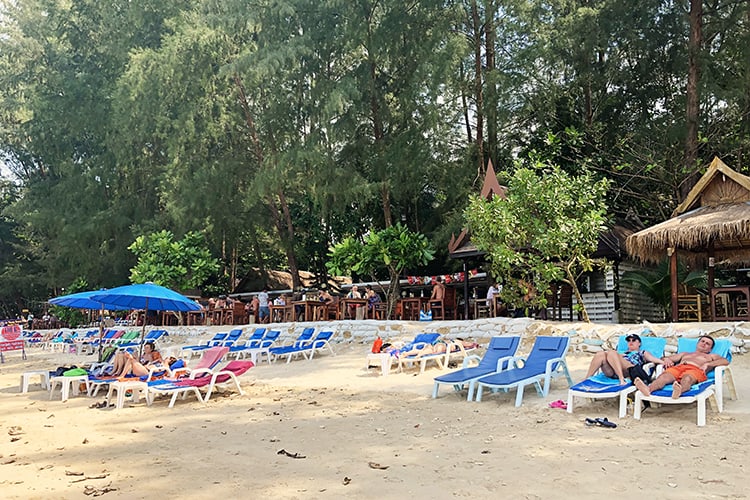 Ao Thong Beach is full of fun and easy-going adventure, you can partake in all sorts of watersports, or simply sunbathe and work on your tan. The ocean waters are relaxed with no waves, so it's safe for the littlies.
There are some fabulous, super affordable bungalows to rent at Ao Thong Beach Bungalows. Click here to check out the availability and pricing of Ao Thong Beach Bungalows.
---
3. Pak Weeb Beach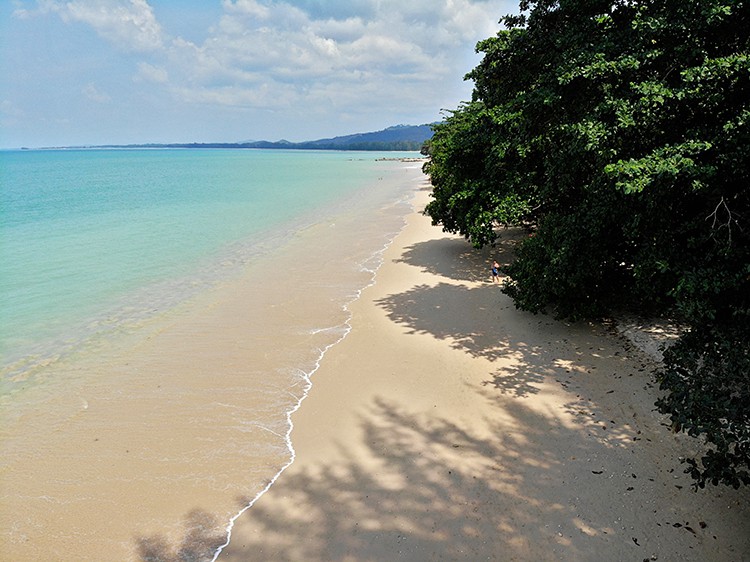 Slow, relaxed waves lap onto the white sand shores from clear blue ocean waters. You will be surrounded by thick vegetation and many exotic birds! This is the place to be for families, as your children will be able to swim in the calm sea and splash about.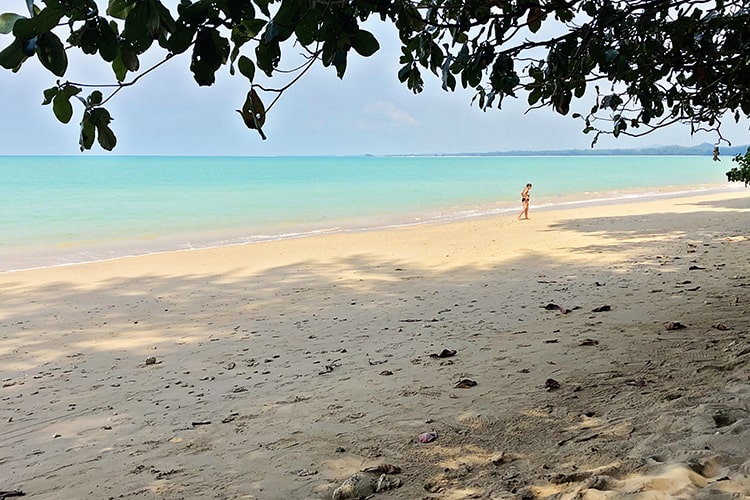 You will find Pak Weeb Beach, just after Smile Beach, if you continue on straight. It is well worth visiting, and has earned its rightful place on our guide to the best Khao Lak beaches! Find yourself the perfect spot under a white umbrella, lay back, and let the good vibes roll.
This beach is popular with a lot of tourists, so you are bound to meet a few other ocean lovers, and you'll find some of the most beautiful bungalows here, too!
For a resort that is located close to this gorgeous beach, have a look at the availability and pricing at Beyond Resort Khaolak – (Adults Only).
---
4. Khun Khok Beach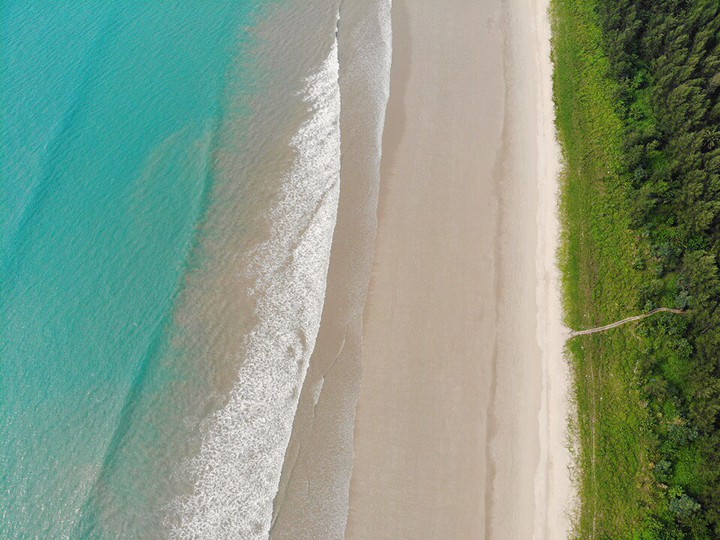 Explore the gorgeous sandy bays of Khun Khok Beach, and breathe in that fresh salty air! This beach is wonderful for those traveling to Thailand, and you will be invigorated by the refreshing, laid-back environment.
Don't be afraid to work up an appetite here either, there are loads of unforgettable restaurants for you to choose from and enjoy an authentic Thailanese dish. For those of you after some waves, this is the perfect beach for you! You can also bask in the sunlight and saunter the long stretch of pristine white sands!
This is a must-see beach and offers a quieter, more private atmosphere than some of the other more popular Khao Lak beaches!
---
5. Memories Beach
The name of this beachside paradise says it all! Create some once-in-a-lifetime memories with your family and enjoy the bliss of Memories Beach. You can even get yourselves free sun loungers and enjoy a whole day of vitamin sea!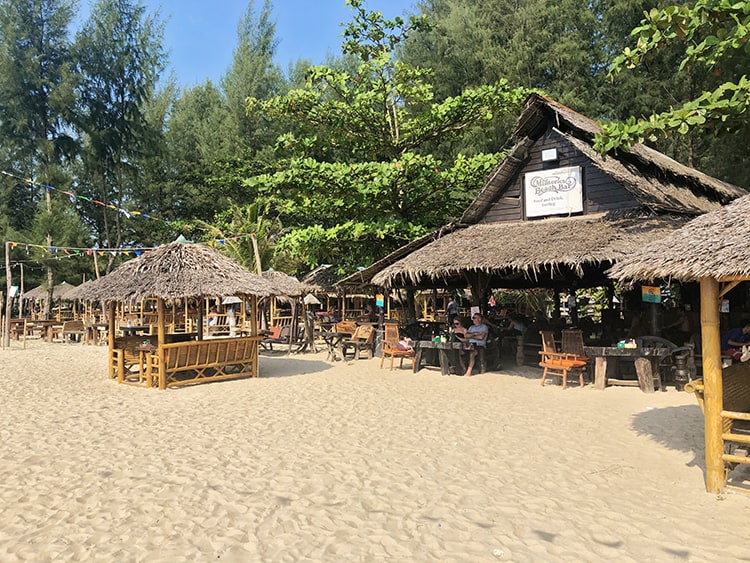 Memories Beach also has the popular Memories Beach Bar, where you can order yourselves some yummy cocktails and sundowners, as well as some remarkably tasty meals!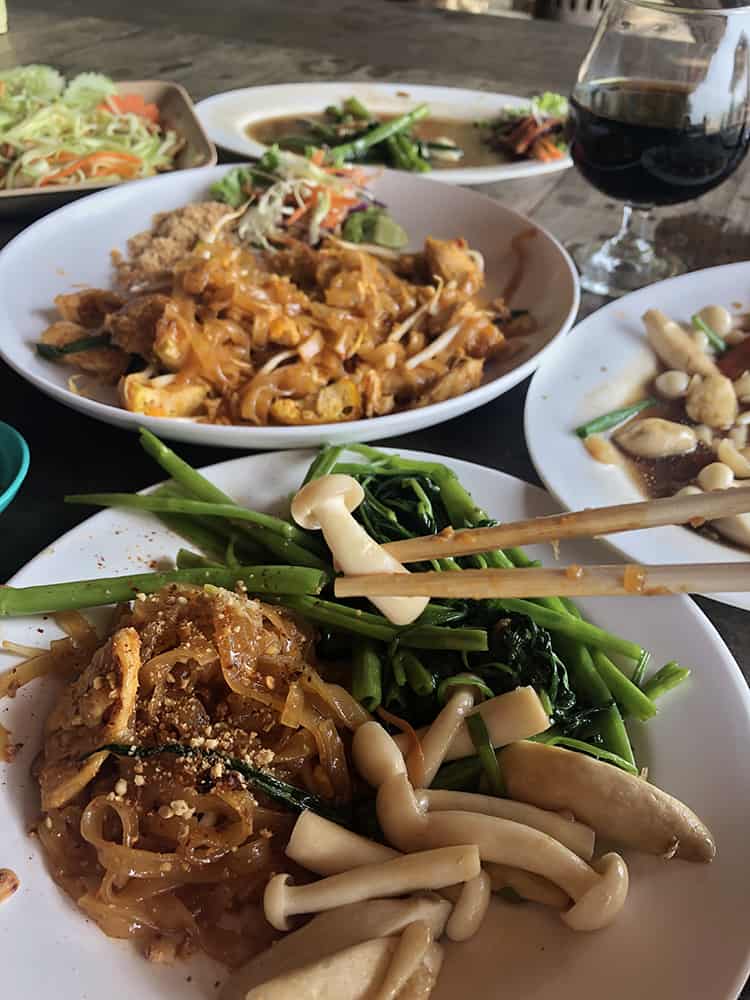 If you're a surfer, you can't miss out on renting a beach shack here and indulging in the ocean waves.
Your kiddies can build sand castles and mess around on the endless oasis of white sand, and enjoy walks with you along the shore.
---
6. Bang Niang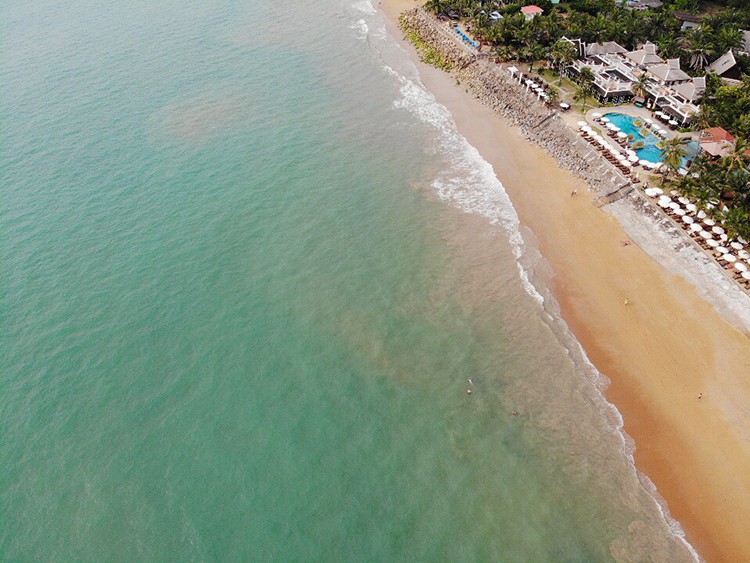 Bang Niang beach is one of the most popular beaches in Thailand and has made its way onto our list because it happens to be a favorite with families! Marvel at the beauty of this beach's white sands, and clear turquoise waters that stretch as far as the eye can see whilst you catch a tan under a palm tree.
You can find hammocks, bungalows, and family-friendly resorts nearby! This is one of our favorite Khao Lak beaches and is perfect for a family beach getaway.
If you wish to stay close to this beach, we absolutely love The Sands Khao Lak by Katathani Resort (for those with kids) or if you can afford a splurge and want a treat without kids, then check out La Vela Khao Lak.
>>> Click here to check prices and availability at The Sands Khao Lak by Katathani Resort
>>> Click here to grab a luxurious stay at La Vela Khao Lak
---
Khao Lak Beaches
Khao Lak has some of Thailand's most astoundingly beautiful beaches, the kind that takes your breath away and melts all of your worries like butter!
There are so many stunning coastlines to be discovered by you and your family. See for yourself and book a tour of a Khao Lak secret beach to explore one of these gems. Now that you know which beach you like the most, check out our list of the best Khao Lak hotels to find your hotel.
We wish you many days of peace and fun as you enjoy the magic of Khao Lak's best beaches!
More about Khao Lak
Find out which is the best Khao Lak beach.
See the best ways of getting from Phuket to Khao Lak.
---