There are moments in life when there's nothing better than taking some real time off. It's just not enough to hop on a plane to see someplace new or to get in your car and drive off.
Sometimes it just has to be a real adventure like going for a massive hike: Just you, your backpack, nature and nothing else!
4 Best Hikes in the World
When hiking through the most remote areas of the world, you automatically forget about everyday life. Instead, you think about which trail you'll take next and where you'll pitch your tent in the evening. So where do you go? Why not choose one of these most legendary hiking routes in the world.
1. Otter Trail in South Africa
On the Otter Trail on South Africa's stunning Garden Route coast, you will discover the already wild country from its original side.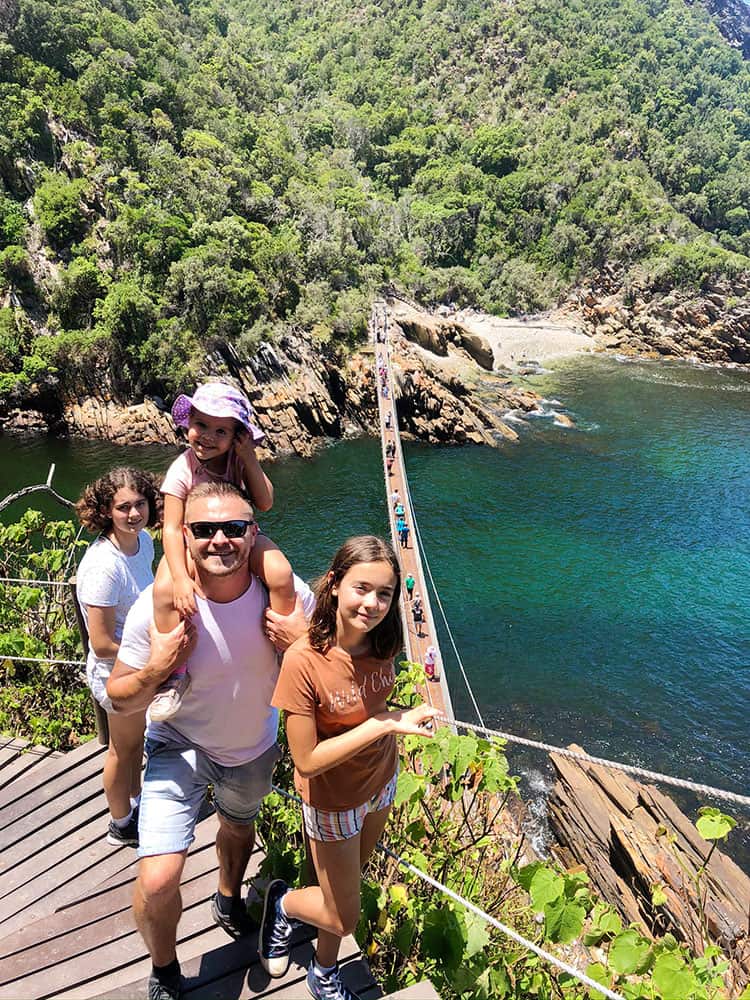 The 43 kilometre long trail runs directly along the coast and mostly through the Garden Route National Park.
Your trail leads you from Nature's Valley to just before the Storms River Mouth Rest Camp, where you can relax at the end in your tent on the cliffs from the several days of hiking and review the many stark impressions.
Because one thing is certain on the Otter Trail: adventure!
Here you will not only walk along the coast for several days but also climb cliffs, hike through tropical forests and even cross some rivers – which is why you should definitely carry your most important pieces of luggage, such as sleeping bag and clothes, in a dry bag.
Throughout the trail, chances are you'll see wildlife not only on land but in the water.
2. Kungsleden, Sweden
Backpacking through Sweden is an adventure of a very special kind, especially if you choose the Kungsleden route.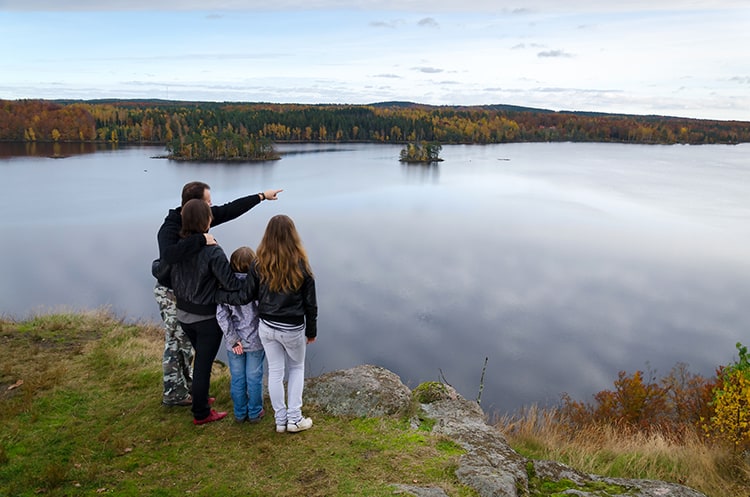 The well-known long-distance hiking trail in Lapland consists, strictly speaking, of a north and a south route, which is not connected with each other. In the north, the trail takes you on a 440-kilometre tour from Abisko to Hemavan.
There are plenty of hikers' cabins along the entire route, which is especially busy in the summer, so you should always have your tent with you.
The route between Storlien and Sälen is shorter and easier than the northern part. But the best thing is that you hardly meet other hikers here and have the incredibly cool and wild nature of northern Sweden almost the entire time to yourself.
The feeling of freedom you get is really awesome!
However, since there are not quite as many cabins and hostels along the way in the south, good and especially weatherproof tent equipment is an absolute must.
3. Mount Kilimanjaro, Tanzania
Why is Kilimanjaro in this list, we hear you thinking? That is because this mountain, the highest of Africa and one of the Seven Summits can actually be climbed by foot.
No climbing gear is needed, one basically just hikes straight to the top at 5.985 meters. It can take 5 to 8 days and that makes this a very rewarding "hiking" holiday.
There are several routes to enjoy, but one we recommend is the Lemosho Route.
Climbing Kilimanjaro can be done all year round. The best time to climb Kilimanjaro is from June to mid-March (except in November, when the probability of rain is high).
Traditionally, February is the best month, as it is warmest at this time and the likelihood of rainfall is minimal. From mid-March to early June is the rainy season in Tanzania, but it can also rain in November.
Nevertheless, some travellers choose to climb Kilimanjaro in April or November because nature is at its best then and there are few other tourists.
Everything has its pros and cons and nothing changes as fast as the weather, so there is always a bit of luck involved.
Make sure to pack some decent hiking gear and some food appropriate for a multi-day hike.
You might also like to take along some Greens Powder that you can easily mix with water – such an easy way to stay healthy and give your body everything it needs during the hike.
4. Salkantay Trek, Peru
The Salkantay Trek is one of the most popular alternative trekking routes leading to Machu Picchu, although not directly ending at the ruins.
Even National Geographic Adventure Travel magazine named the Salkantay Trek one of the top 25 hikes in the world. It passes massive snow-capped mountains to a tropical rainforest – a hike with varied landscapes and altitudes!
Of course, one also hikes past the impressive Mount Salkantay (6271m), which means "Wild Mountain" in the Quechua language, and gives this hike its name. After three days of hiking, you will reach Aguas Calientes.
The visit to the famous Inca ruins of Machu Picchu will be the highlight of this trek on the last day.
–
In conclusion, hiking is an incredible way to explore the natural beauty of our planet, and the four most beautiful hiking routes we've highlighted in this article are definitely worth adding to your bucket list. Each of these trails offers a unique and awe-inspiring experience, from the coastal cliffs of South Africa's Otter Trail to the snow-covered tundra of Sweden's Kungsleden.
Mount Kilimanjaro in Tanzania is an iconic destination that draws hikers from around the world to summit Africa's highest peak. The Salkantay Trek in Peru takes hikers through some of the most stunning landscapes in the Andes, including snow-capped peaks and lush cloud forests.
These trails provide an opportunity to disconnect from the hustle and bustle of modern life and immerse yourself in nature, gaining a new perspective on the world and your place in it. They offer physical challenges that can push you beyond your limits and leave you with a sense of accomplishment and fulfillment.
Whether you're a seasoned hiker or a beginner, these four hiking routes are sure to leave you with unforgettable memories and a deeper appreciation for the natural wonders of our planet. So, grab your backpack and Nike Sneakers, and get ready to embark on an incredible adventure of a lifetime!