Most Americans get just 2 weeks of vacation time each year. While some people prefer to spend this much-needed time off on the couch binging on new Netflix originals, others opt for something more exciting.
If you consider yourself the latter, why not spend your 2-week holiday exploring the great outdoors?
There are plenty of long-distance hikes that can fill this time and will leave you with memories of unforgettable views, quiet nights sleeping under the stars, and fun adventures with friends and family.
Don't forget to pack a Personal Water Filtration Straw for every member of your family.
Whether packing it gives you peace of mind if you and your family face an emergency situation, or if you're the adventurous type and want to take in everything the trail has to offer including drinking nature's water safely, it's just a smart, inexpensive and lightweight idea.
5 Best Hikes for Families Traveling in the US
If you're ready to embark on a long-distance hike for your upcoming vacation, here are the top recommendations for hikes in the US.
1. Long Trail in Vermont
The Long Trail Vermont isn't actually that long. It spans 272 miles from end-to-end, and experienced hikers can complete the trail in 2 weeks.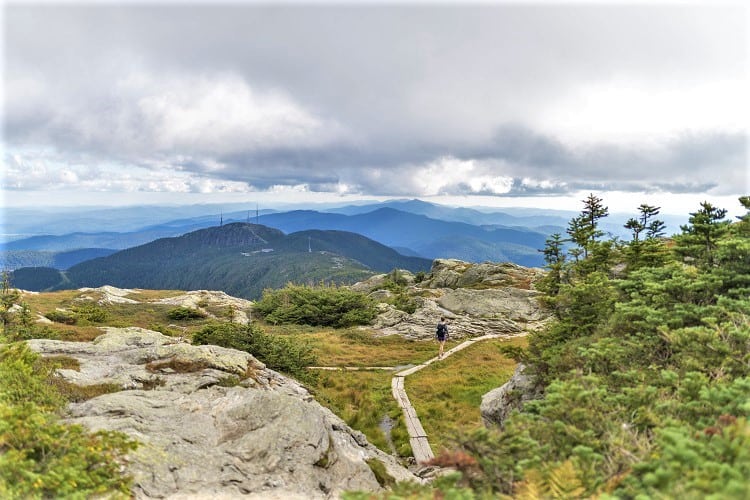 However, most people spend about a month hiking this trail from start to finish, so plan accordingly based on your speed and hiking expertise.
One of the coolest facts about the Long Trail is that it's the oldest long-distance trail in the country. So although it's definitely not the longest, you can go home telling your friends that you conquered the nation's first thru-hike.
There's a series of shelters and campgrounds along the trail, and there's about a day's hike between each one. While this certainly isn't the most popular hike on the east coast, it's a great choice if you're looking for quiet and solitude.
2. John Muir Trail in California
Many hikers dream of someday trekking through the Sierra Nevada Mountain Range. The John Muir Trail in California is your perfect opportunity to do that.
This 210-mile trail runs directly through the High Sierras, starting in Yosemite National Park and making its way to the Mount Whitney summit.
Most hikers can finish this trek in about 3 weeks, but 2 weeks is a possible timeline for more advanced thru-trekkers.
This is definitely not a trail to take lightly; it features a 100-mile stretch of pure wilderness that requires well-thought-out meal planning ahead of time.
Another big challenge for some will be the high elevation of Mount Whitney. This is the highest summit in the lower 48 states, reaching just over 14,500 feet.
To avoid elevation sickness, it's recommended that you give yourself plenty of time to acclimate before hiking the summit.
3. Ozark Highlands Trail in Arkansas
All 218 miles of the Ozark Highlands Trail offer pure natural beauty. This trail cuts through a large portion of the Ozark Mountains, which is the largest range in the Midwest.
Unlike other trails that pass through mountains, this one is doable year-round, so you have plenty of options for planning your OHT adventure.
Although there aren't any shelters along the way, there are plenty of campgrounds and state parks to set camp overnight.
4. Superior Hiking Trail in Minnesota
Minnesota's Superior Hiking Trail is one of the most underrated hikes in the entire US. It stretches from just south of Duluth all the way up to Canada with Lake Superior to the East.
The entire trail from end to end is about 300 miles, so doing it in 2 weeks may be a stretch for some.
There are close to 100 campsites along the SHT and there are easily accessible trailheads every 5 to 10 miles.
For both of those reasons, this is one of the easiest trails to plan ahead of time, and if you don't have enough time to complete the whole thing, you can easily choose a route that works for you.
5. Pacific Crest Trail in California, Oregon & Washington
Even if you've never hiked a day in your life, you've probably heard of the Pacific Crest Trail.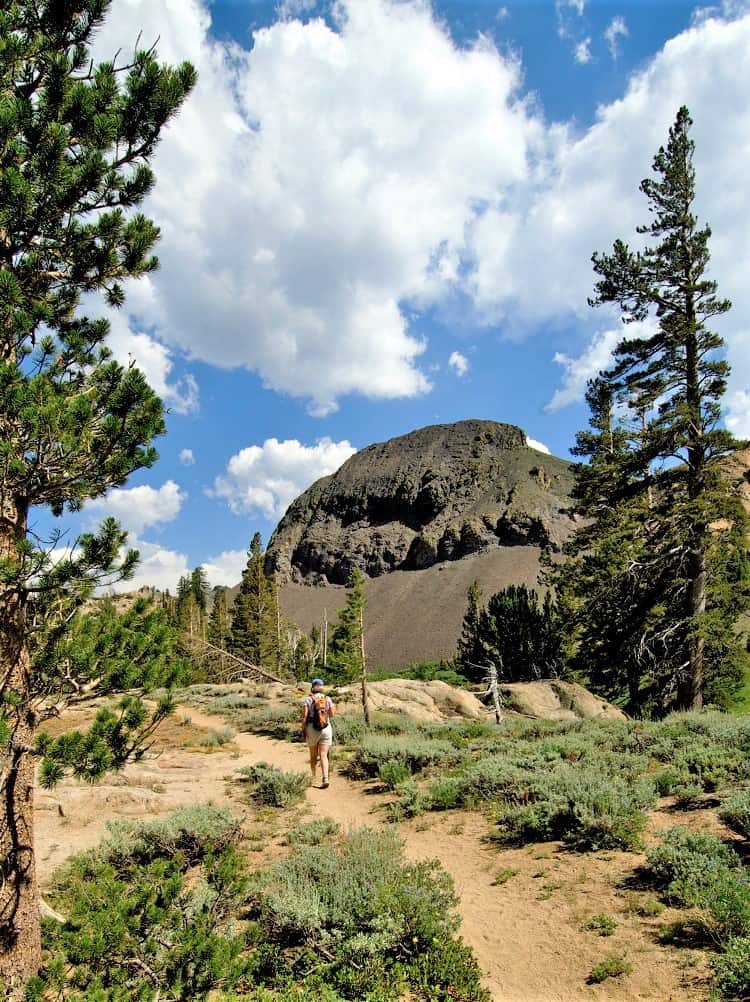 This long-distance trail stretches all the way from Canada to Mexico, and it's one of the best ways to fully experience the great outdoors of western America.
This trail was made famous by Cheryl Strayed, or perhaps you know it better from Reese Witherspoon's role in the film Wild. In the movie, Witherspoon – who portrays Strayed – decided to overcome life's battles by hiking the entire 2,653 miles of the PCT.
Of course, you'll need a lot longer than a mere 2 weeks to trek from Canada to Mexico, but if you're short on time, just pick a portion of the PCT to complete.
There you have it – the 5 best hikes for vacationers who wish to do something truly adventurous with their time away from the office!
Tip: Check out what you need to know before you go to the US.