Are you looking for the most popular and exciting events in Australia? We will help you find what you need.
For those who get to travel to Australia, you will never get bored. It's not just land, wildlife and the natural wilderness that you need to explore. This continent also has several events throughout the year.
Best Events in Australia
Here are some of the most important and unique events in Australia that you simply cannot miss out on:
Sporting Events in Australia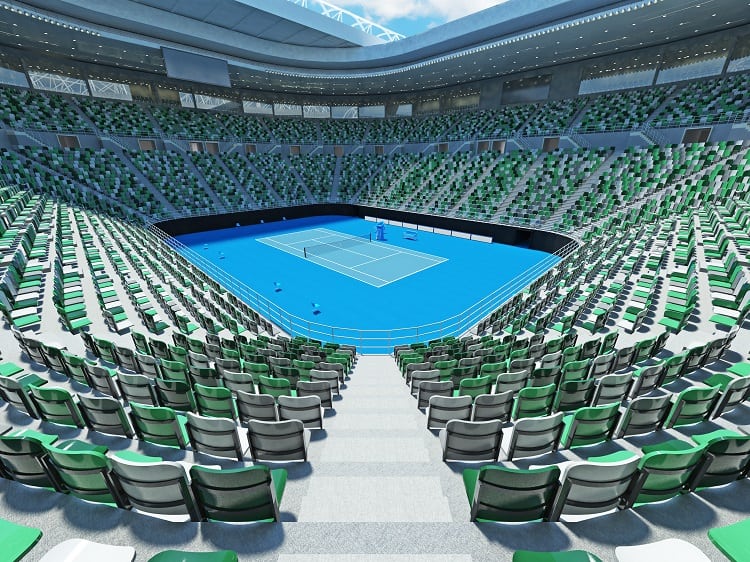 Australians are known for their enthusiastic approach to sports. Being a multicultural country, Australia is home to numerous major sporting events. This continent on the other end of the world is an ideal place to indulge in sports enthusiasm. There are sporting events for football fans, cricketers, rugby supporters, marathon runners, golf enthusiasts and motorsport lovers. There are first class events in all codes of sports, and these are covered by many legal betting sites in AU too.
Here are some of the main Australian sporting events to look out for:
Australian Open – Tennis
International tennis greats can be hailed at the Australian Open, which takes place every year during the last two weeks of January at Melbourne Park. The prize money is $20 million.
It brings so much excitement and loads of entertainment, including Free DJ sessions, concerts and a full-day festival of music. It turns Melbourne Park into a huge folk festival.
Australian Football
Being present at an Australian football game is a great and unique experience. However, first, you need to decide which of the four different types of Australian football you would be most interested in.
The four codes of Australian football:
Australian Football League (Aussie Rules)
National Rugby League (Rugby League)
Rugby (Rugby Union)
A-League (Soccer)
As you can see, Australians are mad about their football, right?
Cricket
Australia is mad about cricket and if you are a fan too then you will definitely not want to miss out on this sporting event.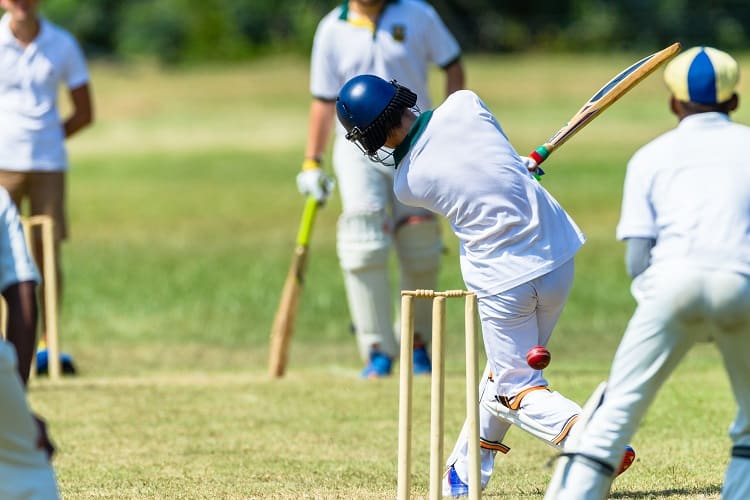 The number one cricket sporting event is, of course, the Ashes game. This is especially special and enthusiastic game when the Australian cricket team meets its old English rivals. Something to tick away for your itinerary for sure.
Running
Australians are obsessed with healthy lifestyle and, of course, it is very good. If you are that way inclined yourself, then you will enjoy taking part or watching some of the major running events as well.
Here are the most important running sporting events:
Triathlons – These are mostly localized events, however wildly popular, especially popular at the coastal towns of beautiful destinations such as Sunshine Coast in Queensland for example.
Marathons – One of the main events to look out for is running in the city-to-surf marathon run in Sydney.
Cycling
Australia is known for its cycling culture. Tonnes of locals practice their cycling on a day-to-day basis, simply for fun. However, when it comes to cycling as the sporting event, there are two distinct events to look out for.
Tour Down Under – Cycling with lightning-fast cyclists from all over the world can be seen at Tour Down Under, through South Australia and Adelaide.
Motorsports
Australia has tonnes of motorsport supporters. If this is more up your alley, then you definitely need put this event on your itinerary:
Australian Grand Prix in Albert Park – Those who travel to Melbourne in March, should not miss this spectacle. Lasting four days, the city is dominated by engine, glamour and gas. The international flair can be experienced alongside the exciting races
Food and Wine Events
For connoisseurs, it's clear why Australia is always worth a visit. All of the major cities have their own attractive culinary festivals to choose from.
Here are some of the food and wine events to look out for:
Sydney – Night Noodle Markets in Sydney and enjoy the local Asian cuisine. Autumn is the ideal season to be tempted by delicacies.
Brisbane – Here you can indulge in wines and other culinary specialities from all around the country. The best way to do it is by attending the Good Food Show of course.
Adelaide – This city has more than 40 active events, incorporating culinary delights from the famous wine regions. These regions include The Barossa Valley, McLaren Vale, Coonawarra, The Adelaide Hills and Clare Valley; all luring people with various kinds of delicacies. The highlight of the culinary year is the Tasting Australia festival. This takes place over eight days, between April and May.
Unique Australian Events
If you are after something different and more extraordinary experience, you can choose to include a different kind of event in your itinerary.
Here are some of the uniquely Australian events:
Aboriginal Cultural Events
Australian culture dates back thousands of years before the white people first arrived. The best way to get to know the original Australian culture is by attending some of the Aboriginal cultural events.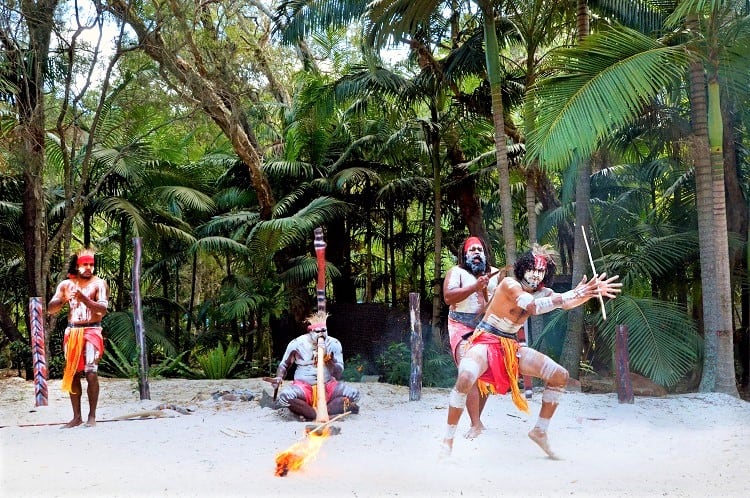 This is where the Aborigines proclaim their cultural and culinary highlights and where you can truly get to know the history of the Australian continent.
Camel Cup
If you are planning a road trip to the heart of the Australian outback, then you will most likely end up in Alice Springs.
This is where year after year in July, the Alice Springs Camel Cup takes place. It is a very unpredictable sports event where on the dusty tracks, the camels and their jockeys gallop for victory.
The interesting thing is that the jockeys are grooms (they are also dressed as grooms). Halfway through the track, their brides are picked up, and together they race across the finish line.
As you can imagine, the mood here is very cheerful.
And if that wasn't enough, rickshaw races, the voting of the Mr. and Miss Camel Cup, food stalls and belly dancers complete the Camel Cup program.
Henley-on-Todd Regatta
There is also another event, where the Australians prove their sometimes strange sense of humour.
As part of the Henley-on-Todd Regatta, year after year a rowing and sailing regatta takes place in a dried out riverbed.
In Alice Springs, you can attend this spectacle on the last Sunday of August and enjoy the most outrageous Fred Flintstone style of racing.
Over to you:
Which of the above best events in Australia are you going to include in your itinerary? Please share your stories from your Australian events or festivals in the comments below.