There are times when you just need a cold beer or a nice glass of wine.
Maybe it's 35 degrees outside and you've been running around with your kids at the local playground. Or you've been toiling away from home on a work project and you just need to get out of the house for a bite to eat.
Or your family are in town and you need a place where the adults and kids can both enjoy themselves.
While pubs are predominantly an adult-friendly place to be, there are some venues in and around Melbourne that cater for parents who have their children with them.
Here are our picks for the six best kid-friendly pubs in Melbourne where everyone, big and small, will have a great time.
–
_____________________
RELATED POST TO READ:
The Best Melbourne Kids' Attractions!
_____________________
–
6 Best Kid-Friendly Pubs in Melbourne
Find below a list of some of the best family-friendly pubs Melbourne has on offer. If your child is still young, you might like to try out one of the pubs with playgrounds in Melbourne.
1. Templestowe Hotel
– Where: 23-29 Parker Street, Doncaster –
One of the best kid-friendly pubs, Melbourne has on offer!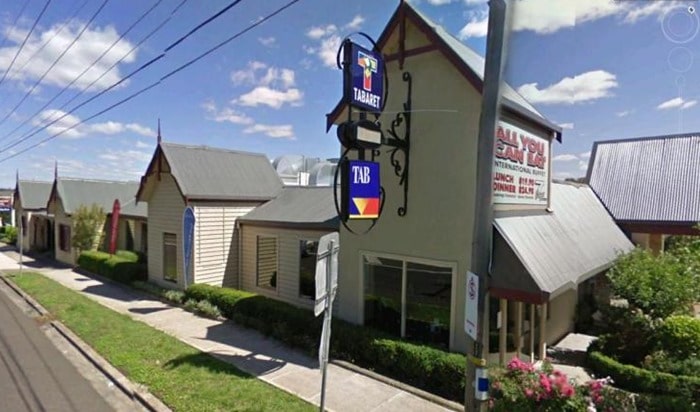 When it comes to pubs catering for children, it's hard to go past the Templestowe Hotel.
There's a children's buffet so they can choose what they want instead of ordering a set meal. Kids aged 1-5 years eat free every day, while kids aged 12 and under eat free on Wednesdays and Fridays.
Friday night dinner (6-8pm) and Sunday lunch (12-2pm) are particularly good times to take the kids with a clown providing the entertainment, giving you a much-needed break.
Saturday night is a good time as well with face painting from 6-8pm, finishing up just before the revellers start to let their hair down.
And if magic is your thing, Johnny B Magical is there every Wednesday night from 6-8pm.
There's a playground for kids to blow off some steam, and a dedicated room where they can watch a movie, read a book, or enjoy some colouring in and painting activities.
–
2. Moreland Hotel
– Where: Corner Sydney and Moreland Roads, Brunswick –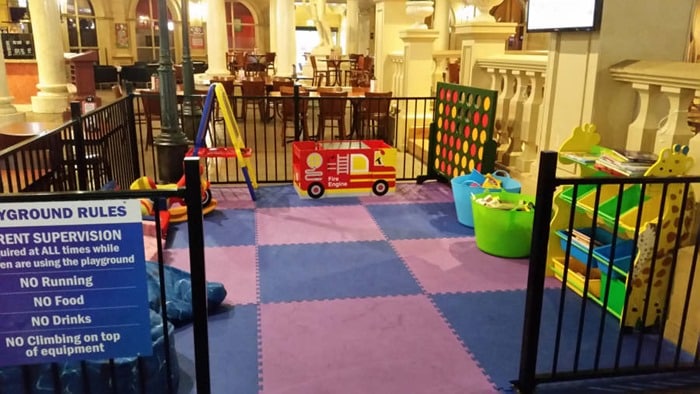 If you're looking for a great place for you and the kids on a Friday night, the Moreland Hotel might be for you.
Max the Magician, Captain Adam the Pirate and Stumbles the Clown headline the impressive line-up of entertainment, and meals are available from just $5.
There's a huge indoor playground for the older kids, and toddlers have their own designated play area that should keep them occupied for an hour or two at least.
If your little one is a member of their Club 4 Kids, they get a free gift with every meal, special birthday surprises and automatic entry into prize draws that take place on the last Friday of every month.
And if you're really feeling the Moreland Hotel kid vibe, they will even organise and host their birthday party as well. You won't have to do any of the heavy lifting as they take care of the food, drink, balloons, party hats and take-home party boxes, while the birthday boy or girl gets a free gift as well.
–
3. Chelsea Heights Hotel
– Where: Corner of Springvale and Wells Roads, Chelsea Heights –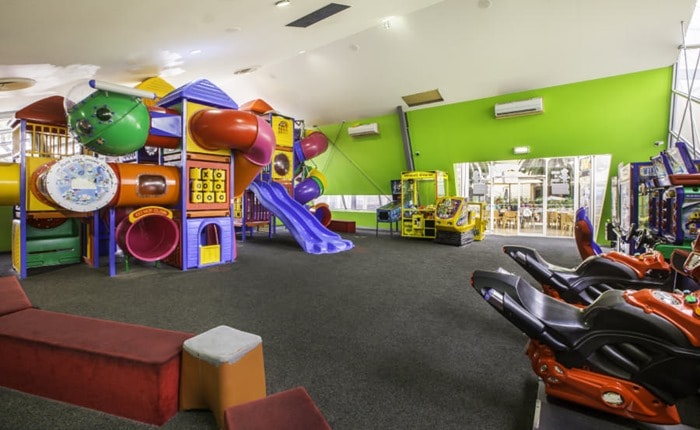 Every Friday and Saturday night from 6-8pm at the Chelsea Heights Hotel, the kids are entertained by a revolving door of performing artists, including the team from Lil Critters Entertainment (Saturday only).
Friday night is a particularly fun night for the little ones with 'Bop Till You Drop', a kid's karaoke and dance event where they can grab the mic and channel their inner Beyonce or Justin Beiber.
Like the Moreland Hotel, Chelsea Heights has the same Club 4 Kids program, and they can host your child's birthday party for just $13.95 per child with all the same benefits as well. Club 4 Kids members also eat for free on Wednesday night.
–
4. Matthew Flinders Hotel
– Where: 667 Warrigal Road, Chadstone –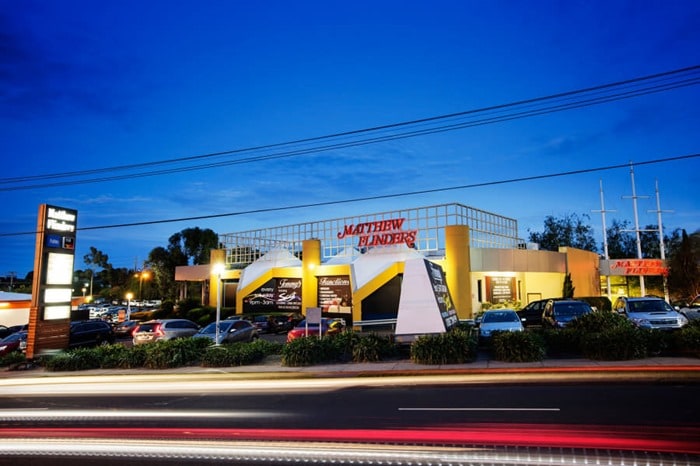 When it comes to indoor pub entertainment for kids, the trophy goes to the Matthew Flinders Hotel.
For the older children, there's a video game arcade with classics such as air hockey and sit down race-car driving, plus an indoor bowling alley for those with a sporting streak.
A recent upgrade now allows for adults to take on the kids in a more comfortable environment. You can even have your child's birthday party in this awesome area with packages starting from just $16.90 per child.
There's an excellent indoor playground for the little kids as well, and all kids eat free on Wednesday night.
—
5. Zagame's Boronia Hotel
– Where: 112 Boronia Road, Boronia –
Set at the foot of the beautiful Dandenong Ranges, Zagame's Boronia Hotel is what catering for the entire family is all about. In fact, the family theme runs right through the premises with everything that is available to adults and children alike.
The Sports Bar and TAB facilities with fully trained RSG VIC* staff is a great place to watch a game and place a cheeky bet. Featuring an amazing indoor playground and the latest video games, your kids will be entertained in the superb Kid's World facilities for hours while you catch up with family and friends.
You can even hold your child's Kid's World Party here with party food platters, refreshing drinks, ice-cream birthday cake, balloons, lolly bags, face painting, party hats, games and access to the playground available for just $18 per child.
6. Portsea Hotel
– Where: 3746 Point Nepean Rd, Portsea  –
Portsea Hotel Mornington Peninsula
After a great pub where your child can run around outside? Portsea Hotel is the perfect place to be on a sunny Saturday or Sunday afternoon. This seaside pub has a wonderful setting with views over Port Phillip Bay and Queenscliff.
Parents love hanging out in the beer garden, whilst watching their kids run around, climbing trees & playing on the lawn. Grab the packs with colouring-in books and order up the kids-sized fish and chips.
–
Having children needn't stop you from catching up with family and friends while enjoying a delicious meal and a drink at the pub.

There are many pubs in and around Melbourne that go out of their way to cater for families by providing amazing entertainment for the little ones, while the adults get to sit back, relax and enjoy a much-deserved drink.

The five we've listed here are just a handful of the many available, so do your research, find one close to you and enjoy a visit to a local family-friendly pub.
–
* The RSG qualification (SITHGAM201 – Provide Responsible Gambling Services) can be completed online or by correspondence by Express Online Training (Course RTO 40592).