There are many impressive castles in France to visit! It's difficult to visit the country without stopping to seeing at least one of them.
Many of the best castles in France used to be fortresses of some sort, but are now just representations of the country's past. The castles typically have beautiful gardens and many still have their original furniture in some rooms inside.
Most of these France castles will cost you a small fee to visit and you could also choose to enjoy one of the audio tours if you would like to learn more about their history.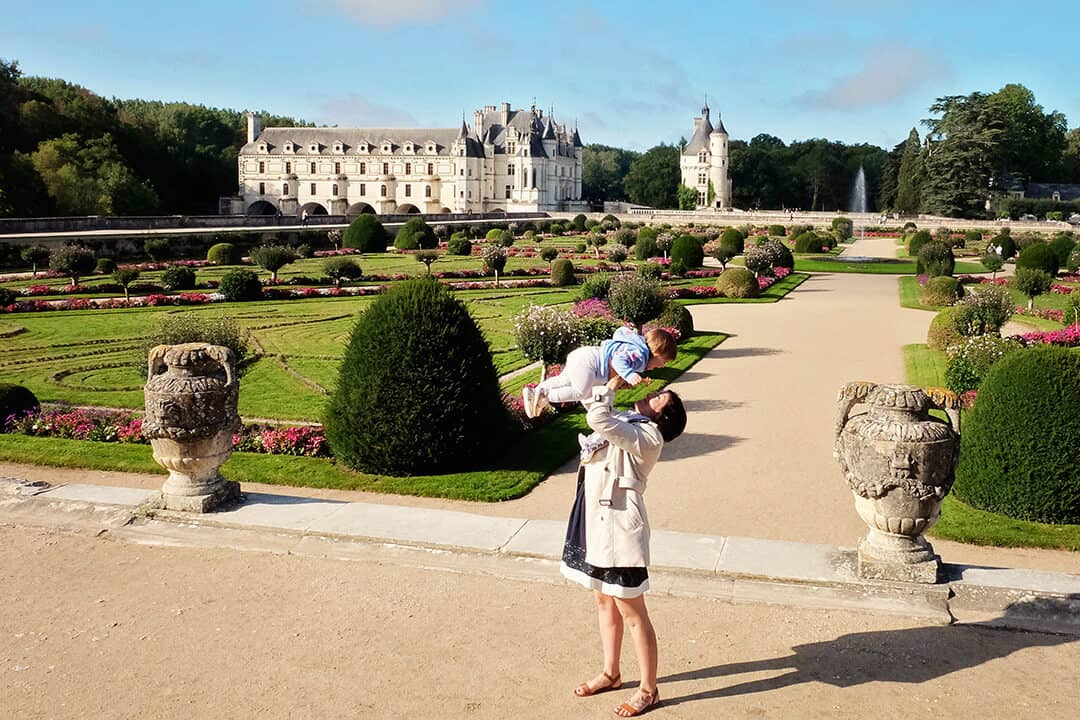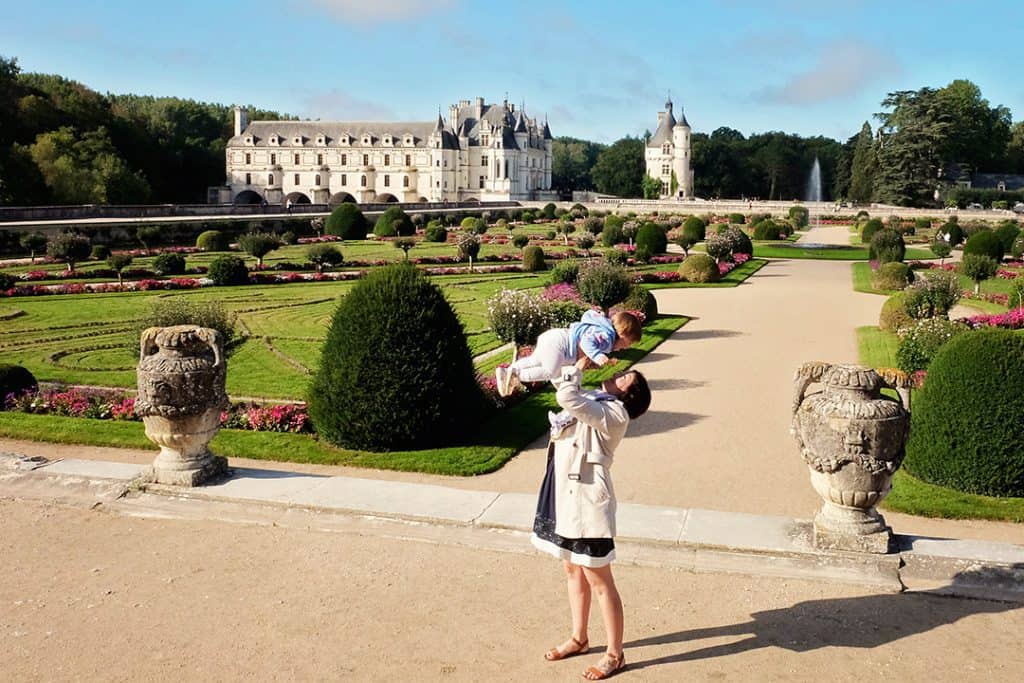 The castles are spread our all over France and as we all know France is a big country to visit! So if your mission is to visit most of these beautiful castles, we highly recommend that you look into renting a car for your holiday.
We found that it was really easy to drive around France (although we did manage to get 2 speeding tickets, so make sure you stick to the speed guidelines). Car rental prices were totally affordable and it was easy to add on extras such as baby car seats or a GPS (that could give us directions in English).
You can also pick up your rental car in one location and drop it off in a different destination (a small one-way fee will be applicable).
We love the freedom of having a rental car when we are overseas. So it only makes sense to rent a car in France if you are planning on visiting all of these castles.
Here are 17 of the best castles in France.
The Best Castles in France
Below you will find a list of castles in France.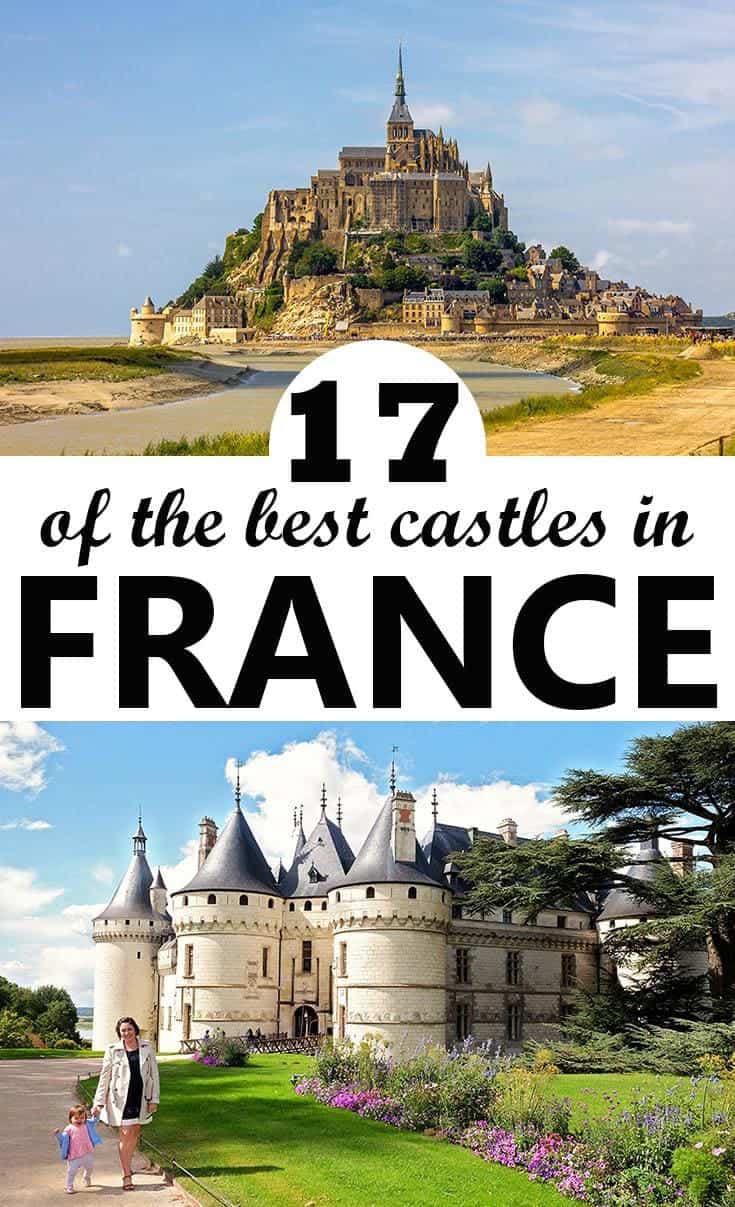 Click HERE to save this listicle to Pinterest!
From the best Loire Valley castles to the best castles in Normandy, Brittany and the most beautiful castles south of France. Here is a list of the best castles in France to visit. Make sure to include at least some of them on your France itinerary!
1. Château de Chambord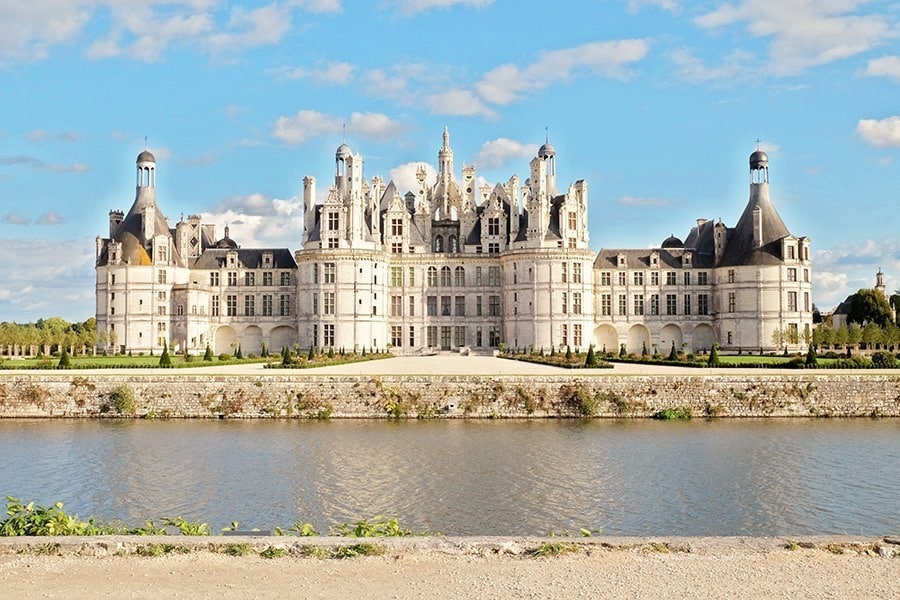 Our favourite of the Loire Valley chateaux and in our opinion one of the most beautiful castles in France!
The construction of Château Chambord began in the 16th century and it took close to three decades for it to be completed. It once housed the Mona Lisa and other collections from the Louvre to keep them safe during World War II.
The Chambord castle is absolutely beautiful and it has been declared a UNESCO World Heritage Site with its Renaissance architecture. I felt like a real princess whilst exploring this gorgeous fairytale castle!
Further Reading: 
2. Cité de Carcassonne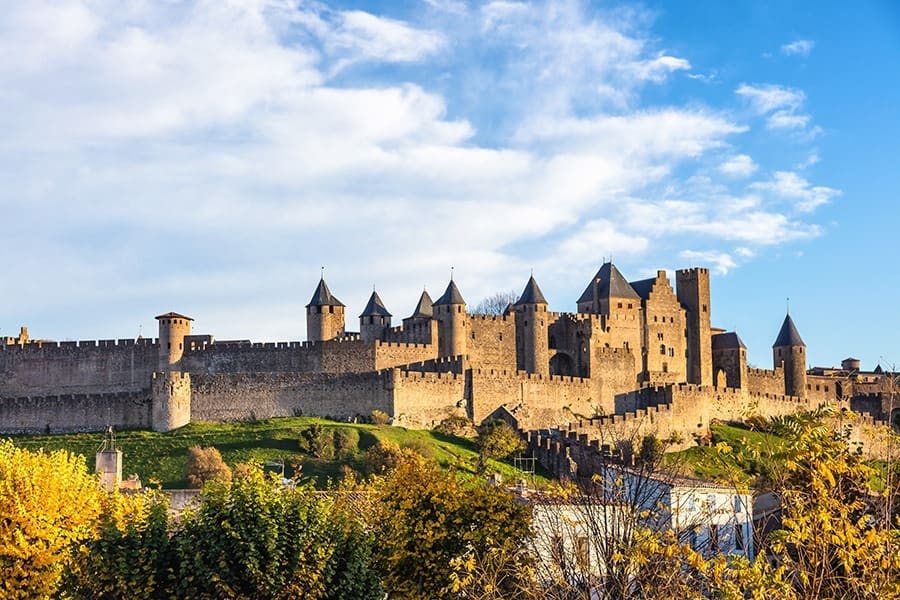 The Carcassonne castle is one of France's oldest castles and for over 5,000 years it has been occupied. Perhaps the biggest castle in France, some of the walls of it date back to the 5th century!
During the 17th century, much of it started to decay and a restoration project fixed much of this in the 19th century. Today you can visit its immense halls and feel the history of it!
Today, the Chateau de Carcassonne become a beloved landmark as one of the most popular castles in southern France.
3. Château du Haut Kœnigsbourg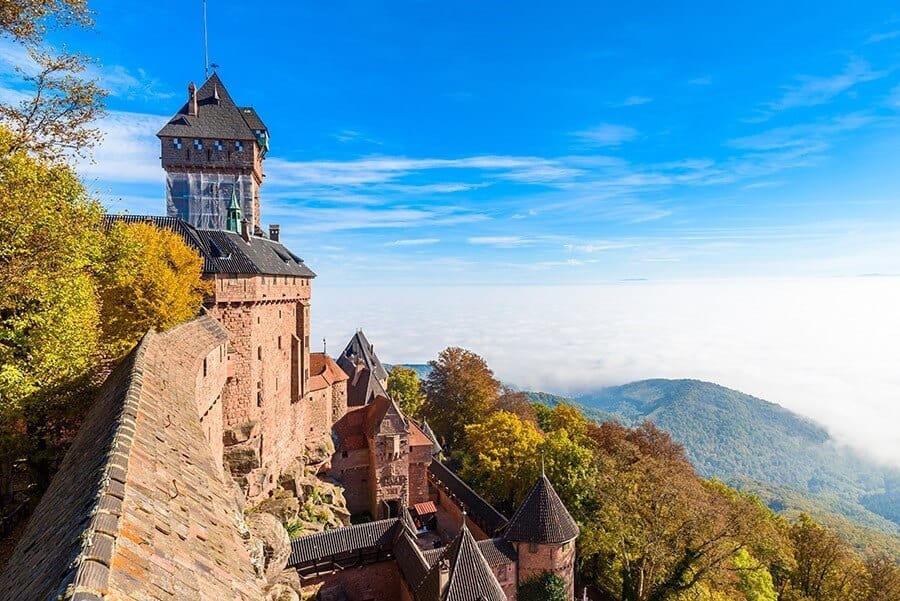 Located in Orschwiller, the Haut Koenigsbourg castle proved to be able to protect its inhabitants during intruders throughout the years. It's was used quite a bit from the Middle Ages to the Thirty Years' War and was then abandoned.
It is one of the most visited medieval castles in France!
It was rebuilt from 1900 to 1908 and it is now just a tourist attraction and one of the most visited castles in Alsace. It receives around half a million visitors each year.
4. Château de Bonaguil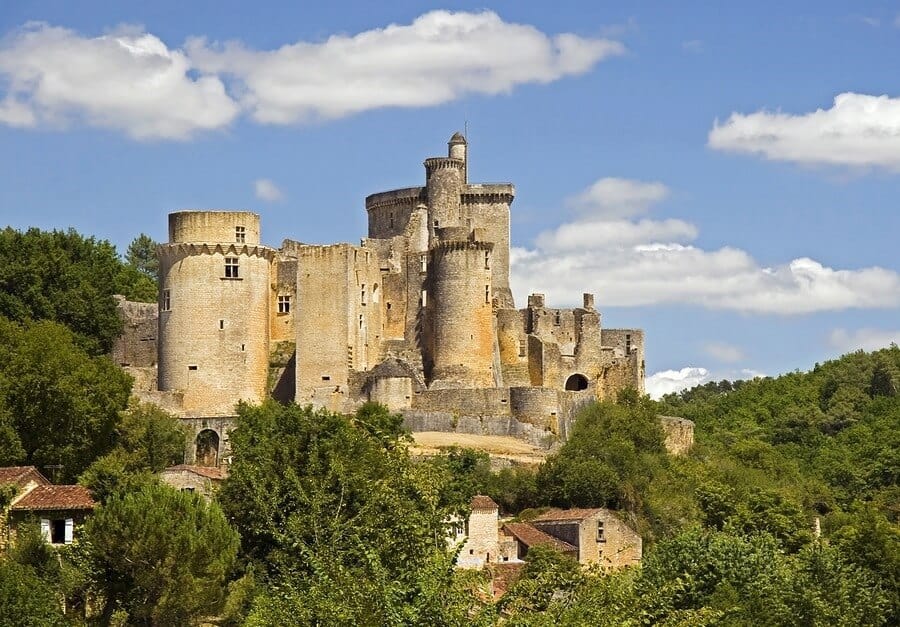 Owned by Fumel, this France castle was once a commune of Saint-Front-Sur-Lemance. In 1862 it became classified as a historic monument.
The stairs up to the French castle are steep, so prepare for a climb. But there are eccentric sculptures spread throughout and a wealth of information on its history, making it a great visit!
5. Château de Pierrefonds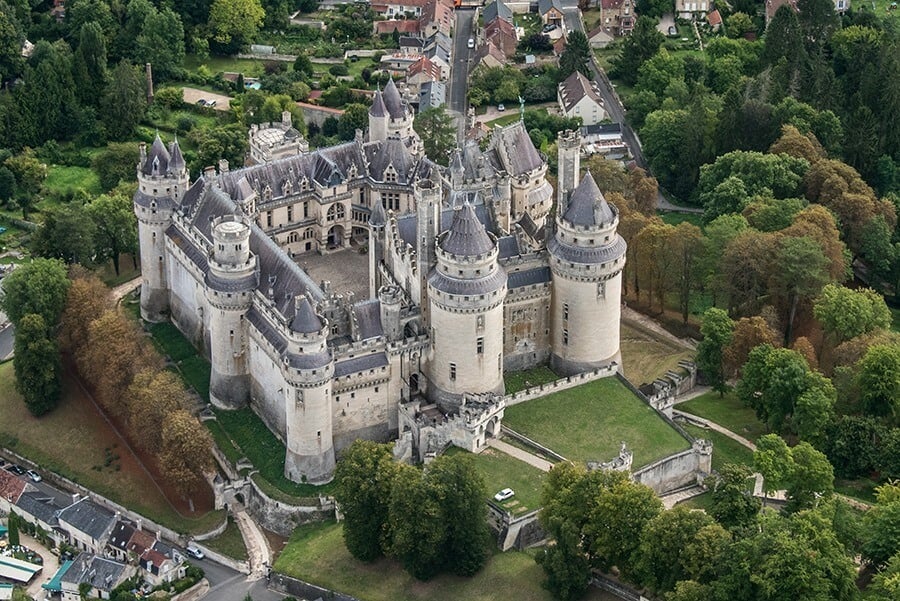 Located northeast of Paris, Chateau Pierrefonds receives many visitors each year. Today it still has some of the defensive military architecture that was commonly seen in castles of France during the Middle Ages!
It started to deteriorate and in the 19th century it underwent a restoration, but much of the original character of the Pierrefonds castle still remains.
6. Château de Chenonceau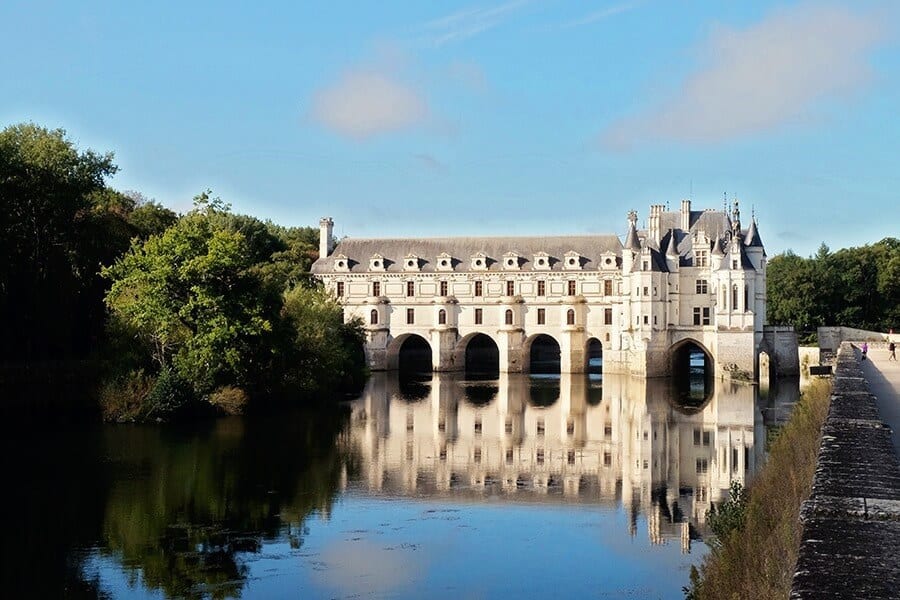 One of the best French castles in the Loire Valley. Isn't she is a beauty?
Chateau of Chenonceau was built in 1514 with its foundation being on an old mill. There have also been some expansion projects on the famous French Castle throughout the years.
To make it easily accessible, from 1556 to 1559 a bridge was built over the river.
What makes the Chenonceau castle so unique is that it was mostly designed by a woman!
Further Reading:
7. Château de Cheverny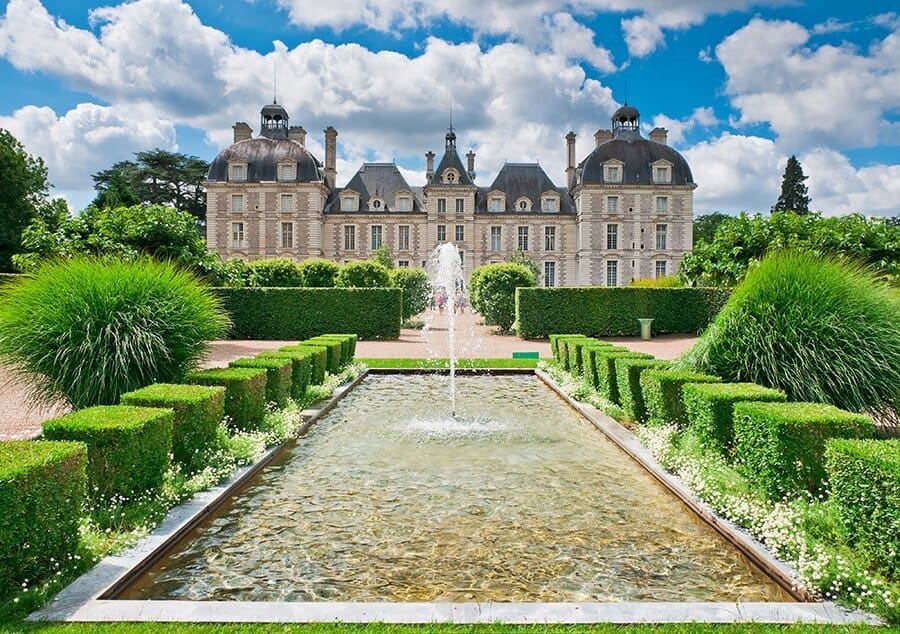 This is another famous castle in France in the Loire Valley. Chateau Cheverny is known for it's Grand Salon paintings and tapestries. Among these are portraits made by Hyacinthe Rigaud and Jean Clouet.
8. Chaumont Sur Loire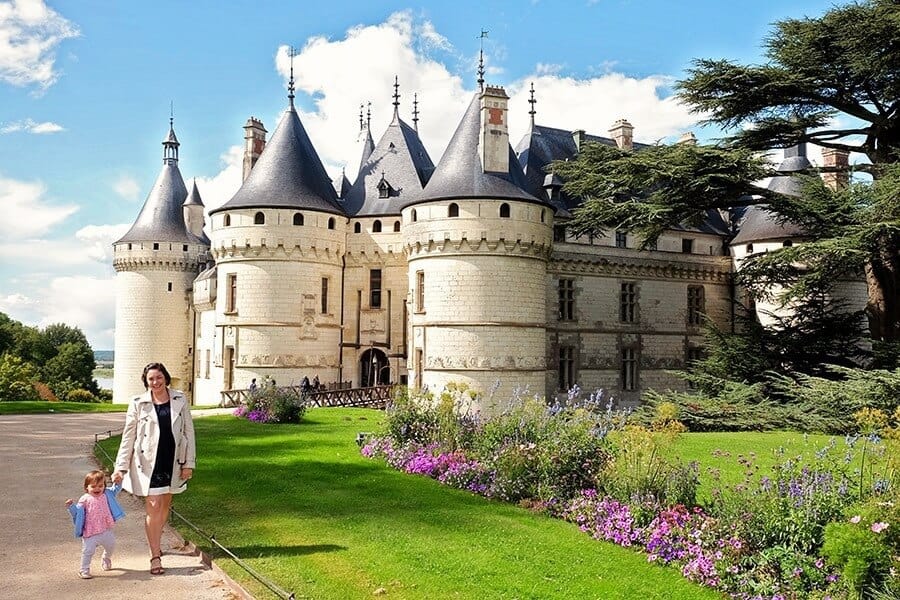 The most charismatic of the chateaux of the Loire Valley.
Founded during the 10th century, Chateau Chaumont ended up being passed to knight, Norman Gelduin. It then was passed down to his great-granddaughter and then became a dowry to Sulpice d'Amboise, who was her husband!
It continued to be passed down to the Amboise family for over 500 years. Louis XI order the destruction of it when Pierre d'Amboise rebelled against him. Charles l d'Amboise had it rebuilt in the 15th century.
Since 1840 it has been a historic monument and now is protected. The state has owned the Chaumont Chateau since 1939. This castle in French woodlands is a really worthwhile visit!
Further Reading:
9. Château de Chantilly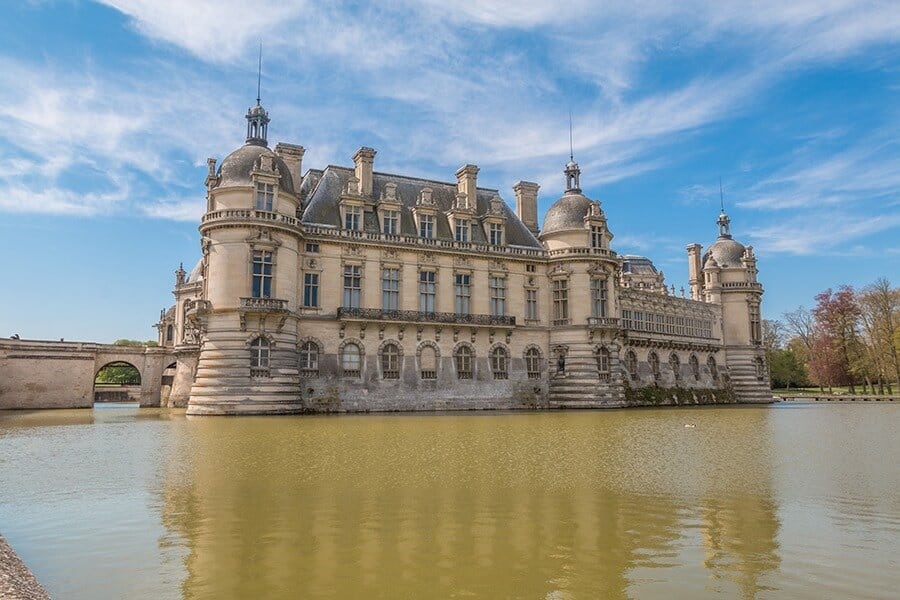 One of the most famous castles in France, this one is really special!
The Chateau Chantilly consists of two buildings: the Petit Chateau and the Grand Château. The former was built in 1560. During the French Revolution, the Grand Chateau was destroyed but rebuilt sometime in the 1870s.
It is currently owned by the Institut de France and is open to the public so tourists can take a tour of it.
10. Château de Vitre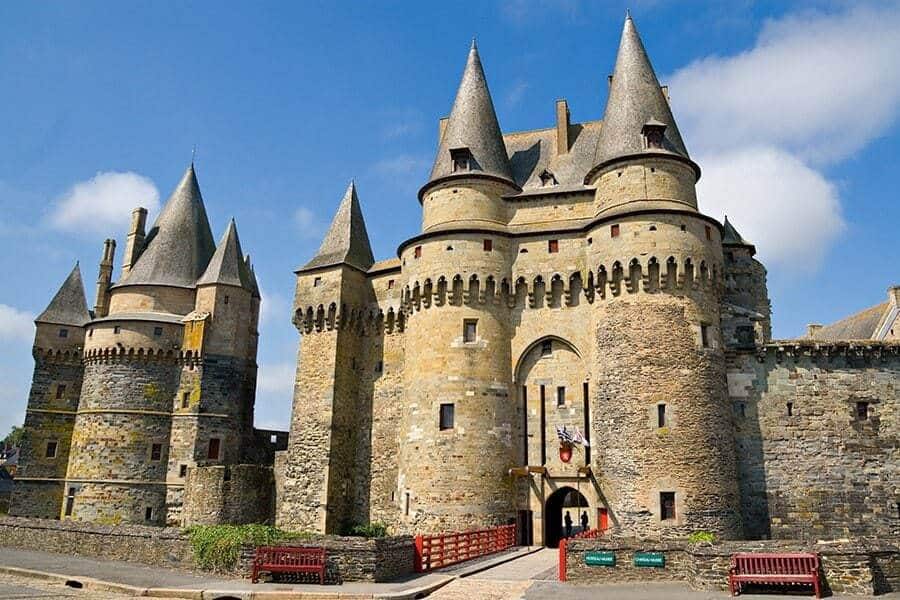 This monumental chateau in France is one of the 11th-century castles in Brittany, France.
This castle was originally a wood fortress and was very susceptible to fires and needed repairs often.
During the 15th-century, it was expanded and an imposing tower, drawbridge and a gatehouse were added. The French castle was bought by the town in 1820 and today a town hall and museum are located here.
11. Château de Roquetaillade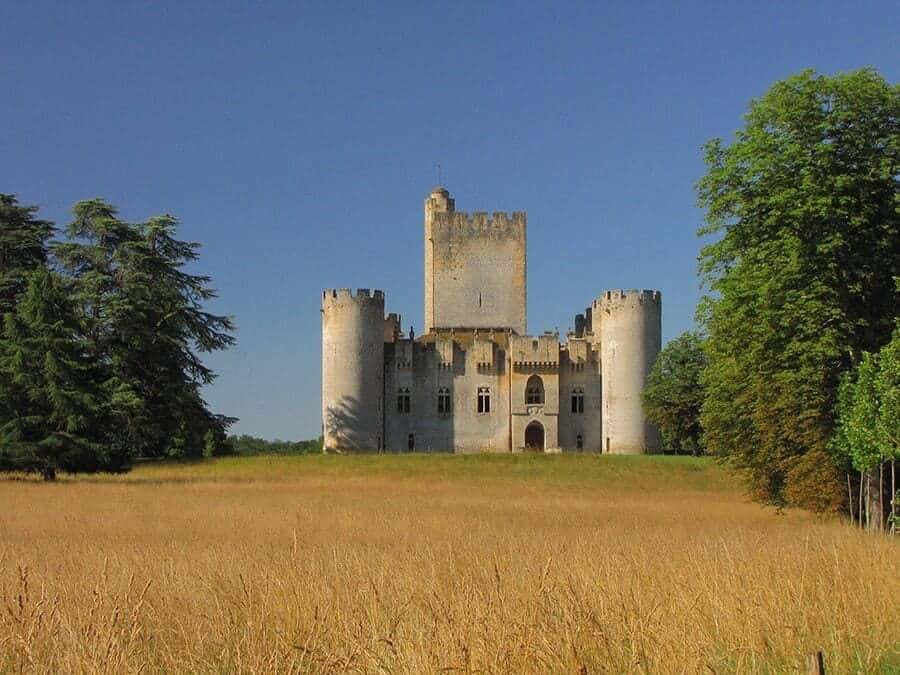 For more than 700 years the same family has lived in the Roquetaillade castle. It's open to the public and since 1956 many people have visited it!
Some of the more popular things to see here are the production of the Graves wines and the cattle breeding. The owners will meet with visitors from time to time and are very friendly.
12. Château de Villandry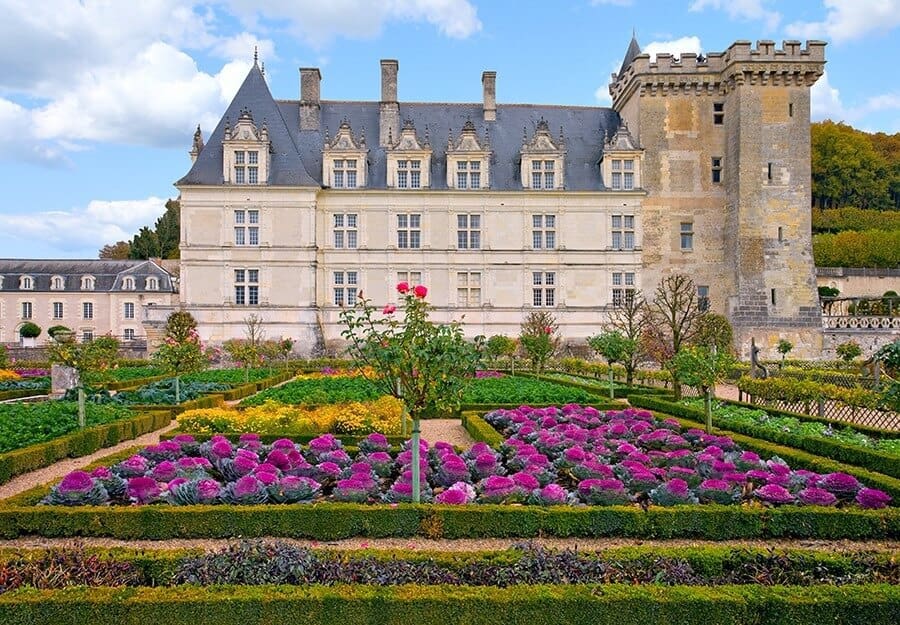 The Chateau Villandry has become known for its lush and beautifully curated gardens.
King Philip II of France had peace negotiations at the castle with Richard I of England in the 14th century. During the 17th century, the Villandry castle became a fortress against attackers.
13. Château de Vaux le Vicomte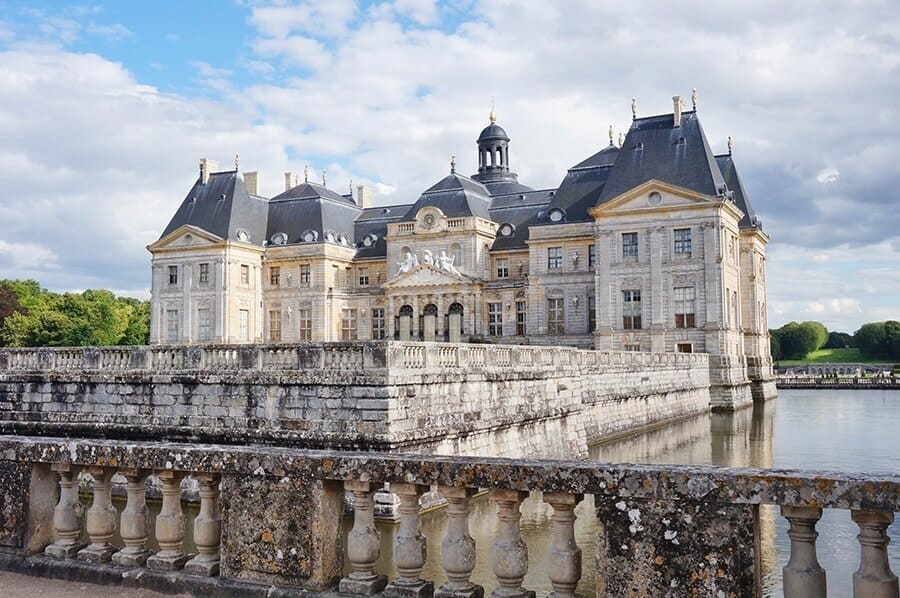 Located in Maincy, construction on this castle started in 1658.
Louis Le Vau designed the castle while Andre Le Notre designed the landscape and Charles Le Brun was in charge of the decorating. Louis XIV oversaw this and it marked the beginning of what we would know of "Louis XIV Style" as it's was the first time that there was such a collaboration of everything from the actual building design to the landscape and interior.
The Château remains one of the prettiest castles in France and a big favorite of ours!
14. Château de Fontainebleau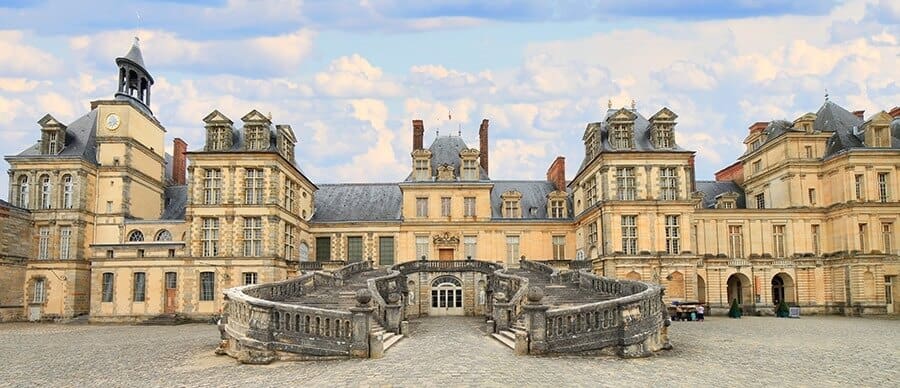 Chateau Fontainebleau is one of the largest castles in France. Numerous monarchs have lived here including Napoleon III and Louis VII. Today it's a UNESCO World Heritage Site and a national museum.
There's lots to see here – it's quite a spectacular visit!
15. Château d'Angers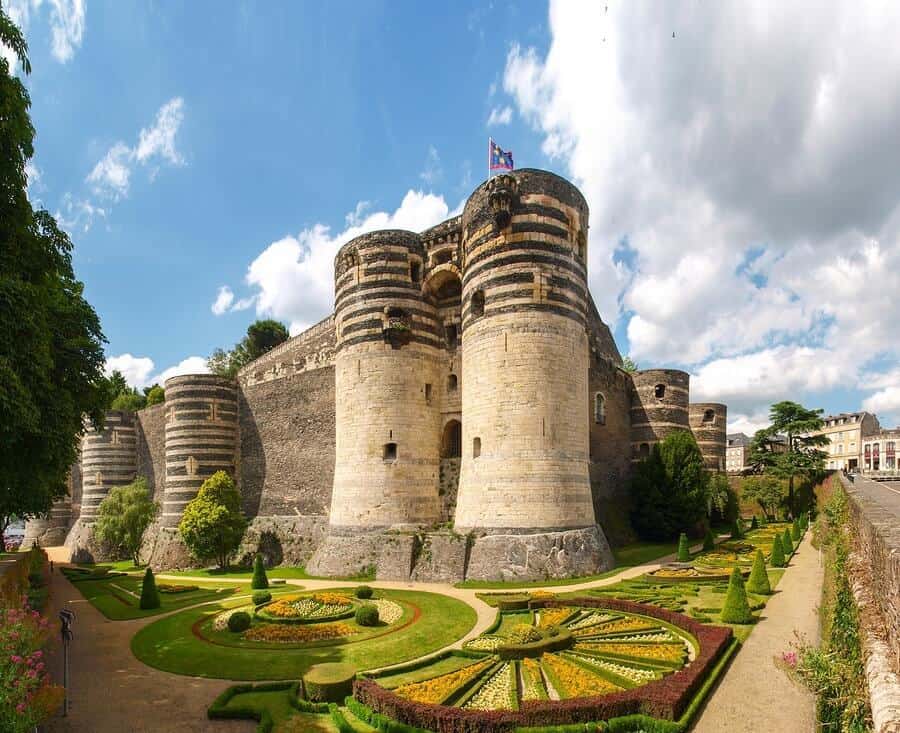 If you are trying to find the best castles in Southern France, you can't get better than Chateau d'Angers.
The construction on this castle started in the 9th century. It is located on a Roman settlement that was abandoned!
The famous Tapestry of the Apocalypse can be found here. The tapestries illustrate events from the Book of Revelation in the Bible.
The castle France also features 17 watchtowers that are constructed out of black stone. Guided tours of this castle are available.
16. Château de Vincennes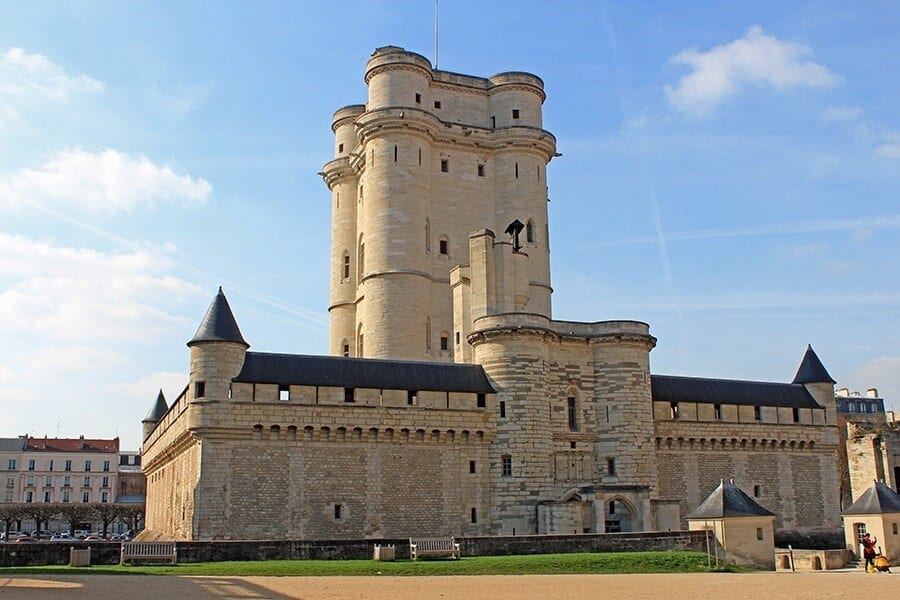 This castle has an interesting beginning. It was once Louis VII's hunting lodge!
During the 14th century, the French castle became heavily fortified. During the 15th-century an outer wall was added and now there are two drawbridges and a moat.
The royal chapel of the castle is open to the public.
17. Le Mont Saint Michel (Technically Not a Castle)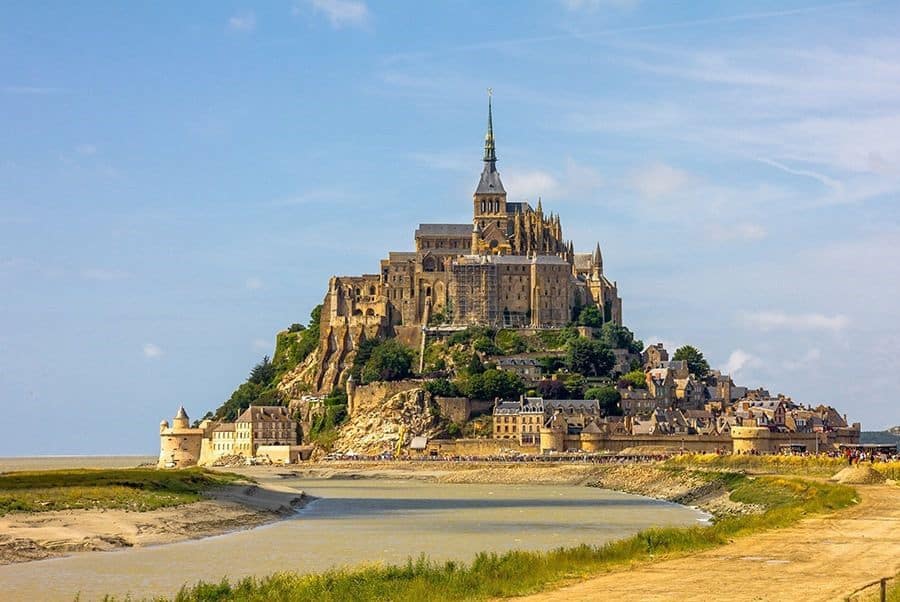 Located off of the coast of Normandy, Mont Saint Michel is definitely the famous "castle" in France. So much so that over 3 million people visit it every year. This makes it one of the most popular attractions in the country.
Technically Le Mont Saint Michel isn't a castle, it is an island commune, but many tourists refer to it as a castle, so we thought we would include it here.
Interestingly, Mont Saint Michel became a refuge for Christian pilgrims in the 9th century and then was used as a prison by the French monarch in the 15th century and beyond.
These are our favorite castles in France – what are yours?
We hope you have managed to pick which of these beautiful chateaux in France you would like to include in your itinerary. In my opinion, the most beautiful castle in France is definitely Chateau Chambord.
You will most likely find all of these famous castles in France in popular travel guides, and many are included as part of organized tours as well.
Further Reading:
Over to You:
Which of these top castles in France would you like to visit the most?
Which castle would you say is the best castle in France?
What would your list of the top 10 castles in France look like?
Save this Post for Later: