Expecting parents are usually both excited and nervous in the months before the baby arrives. There is often lots of planning and prepping, especially for first-time parents. Which is exactly why babymoons are such a good idea.
Take some time, before your family travel includes strollers and bags of baby snacks, and enjoy some adult time. A babymoon gives couples memories to cherish, final moments to relax, and even the chance for a really cute pregnancy photoshoot.
The list of best places to go on a babymoon is long, but we've narrowed it down to 10 of the best and listed them here for you.
What is a Babymoon?
A babymoon is a vacation taken by expecting parents before the baby is born. It offers a chance to spend some quality time together before the baby is born and life gets a little chaotic.
It usually happens before the first baby, to give couples a chance to reconnect with each other before their family expands. But there's no set rule saying you can't have a babymoon for your second or even third baby – just round up the baby sitters for the kids at home or at the resort.
---
Choosing Babymoon Destinations
Choosing your babymoon destination will mean considering a few things.
Weather: This will depend on which season you're pregnant in, and which climate you enjoy most. If you're having a winter baby, and you're tired of being bundled up, you're probably going to do better in a more tropical environment for your babymoon.
Travel distance: Depending on which trimester you're in, you may not want to travel too far from home. So picking a destination only a short flight or car trip away would be best.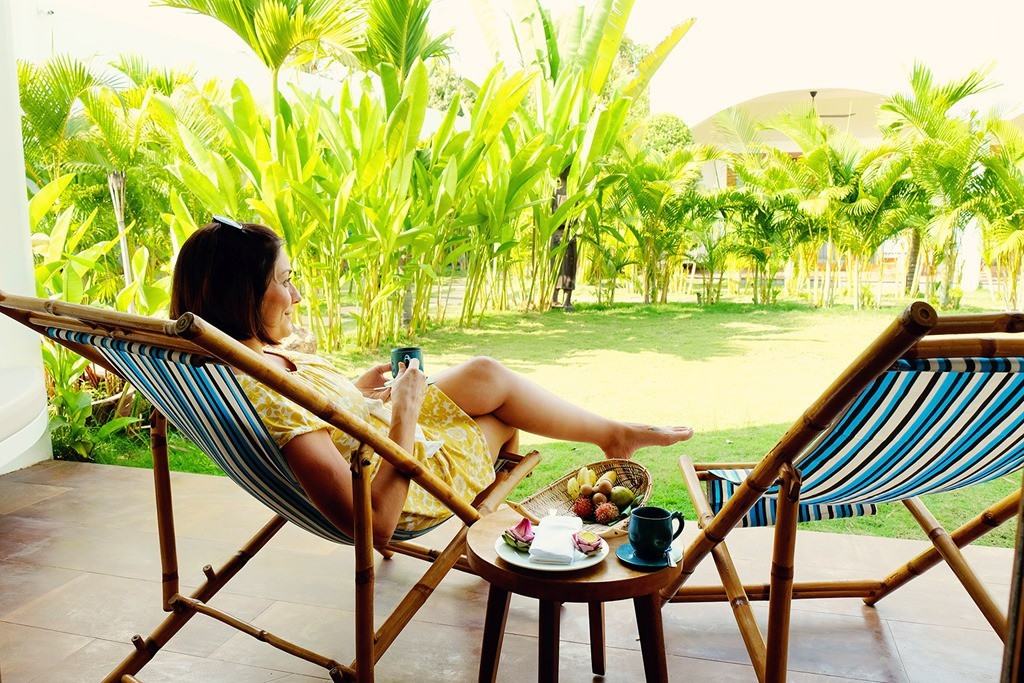 Health concerns: While pregnant, you want to stay in areas that have good healthcare, just in case you need a check up. It's also advised to choose destinations that are free of the Zika virus to avoid putting you and your baby at risk.
Babymoon packages: Babymoons have become more popular in the last few years. You'll find resorts and hotels offering vacation packages that suit you and your little bump perfectly (and your partner, too, of course).
Your bucket list: While having a baby doesn't mean you have to stop traveling, it may mean your travel plans change for a while. So why not use this babymoon to tick off a destination on your bucket list?
---
10 Babymoon Vacations to Choose From
There are plenty of options around the globe for a stunning babymoon, but here are our top 10 picks.
1. Hawaii Babymoon
Hawaii is a popular destination for babymoons, especially for USA travelers. It's a short flight, and offers plenty of enjoyable activities. There are many islands you can choose from, and the beaches on all of them are perfect for lazy days.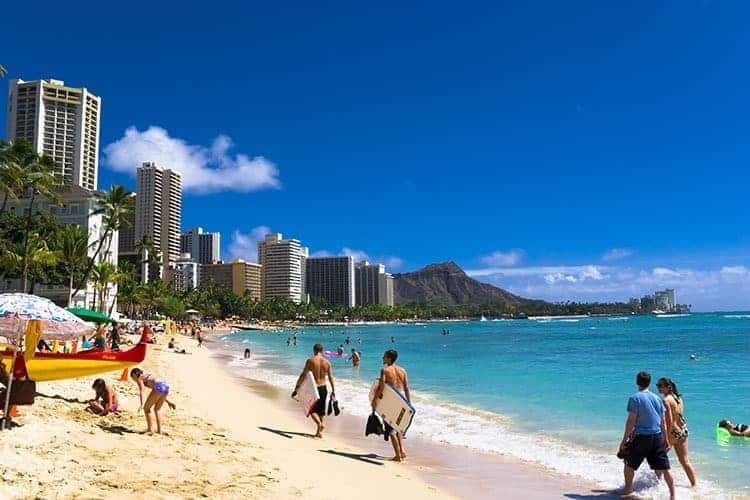 Depending on the island you choose, you'll have stunning parks, tasty restaurants and cafes, and magnificent waterfalls to discover. You'll find a sun-filled, affordable, island vacation with the chance to spend some quality time while sipping on a mocktail staring out at the sunset. 
Tip: Check out our other Babymoon destinations in the USA here.
---
2. Bahamas Babymoon
The Bahamas have been cleared of the Zika virus risk since early 2018, and now offer babymoon bliss for many. This is also a great spot for USA travelers since the flight is short and there won't be too much extra travel time.
You can take the time here to relax and lie on the beach with a book, or enjoy exploring the islands.
---
3. Iceland Babymoon
Perhaps not an obvious choice, but Iceland actually offers a splendid babymoon vacation. The country has an abundance of naturally heated thermal baths, which are safe and great for aching mom's bodies.
Iceland is a safe destination, with almost zero crime, and absolutely no mosquitos. You can enjoy the friendly locals, taste their mouthwatering cuisine, and explore the many geysers and waterfalls around the country.
While not the cheapest spot to go on a babymoon, this offers a glorious change from the usual tropical island travel.
---
4. Fraser Island Babymoon
Perhaps made more popular by the presence of Meghan Markle and her prince, Fraser Island offers a stunning vacation while pregnant. Especially for travelers from Australia or nearby.
The island is a World Heritage Site, and offers eco-tourism, a rainforest, and lots of Australian wildlife. Enjoy an eco-resort stay as you spend your days spotting dolphins and turtles (just stay clear of the dingoes).
---
5. English countryside Babymoon
If your pregnancy travel cravings are more lush countryside than tropical beaches, then the UK has plenty to offer you. Pair long afternoon walks with a crumpet and tea snack and you have an incredible vacation awaiting you.
There is a range of spas to book for a couple's massage and some pampering, as well as gorgeous architecture to enjoy on leisurely strolls. A popular city for babymooners is Bath, which has the Roman-built baths to enjoy.
---
6. South Africa Babymoon
Babymoon trips differ for each couple, since not every traveler is after the same experience. The great thing about a visit to South Africa, is that you can experience a collection of holiday types in one place.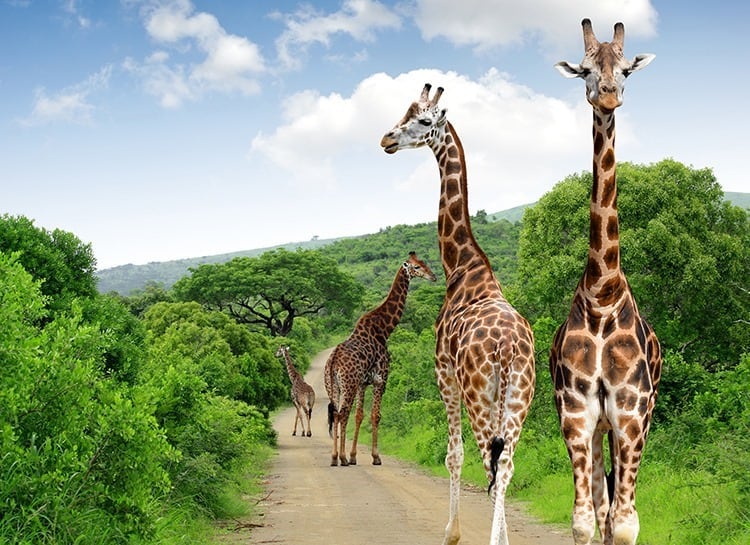 Spend a safari vacation at the Kruger National Park or enjoy the Indian Ocean on a beach trip down the south coast. Explore the farms and vast open spaces in the Karoo, or take a scenic drive along the Garden Route. And of course, Cape Town offers city life combined with panoramic views of nature.
---
7. Bali Babymoon
If your pregnant nerves are feeling a little frazzled, a trip to Bali is highly recommended. Not only is it one of the more affordable babymoon destinations, but it also offers real relaxation for all.
Try out a prenatal yoga class, go for a massage at one of the many spas, or spend your time at your resort pool.
---
8. Vancouver Island Babymoon
Looking for a babymoon trip that offers gorgeous landscapes and ample artistic beauty? What about picturesque lakes and waterfalls? Vancouver Island, in British Columbia has all of this – and more.
Book yourselves in for a time here and enjoy luxury accomodation with views over wide open spaces. There are mineral pools, rejuvenating spas, and rustic log cabins to bring you close to nature and completely revitalise you.
---
9. Italy Babymoon
Pizza, pasta, and picturesque views are just a few ingredients of an amazing Italian vacation. You'll find some of the top babymoon destinations in the country, with a range of places to suit all personalities.
Go shopping for couture baby clothing in Milan, or take a relaxing trip down the Venice canals. If you need quiet, the many small country towns offer tranquility and good food.
---
10. Morocco Babymoon
When listing the best babymoon locations, you may not hear about Morocco too often. But it's also a fabulous place to enjoy some time before the baby is born. Especially if you're visiting Marrakech, and more so in the spring. The luxury villas and desert glamping are enticing.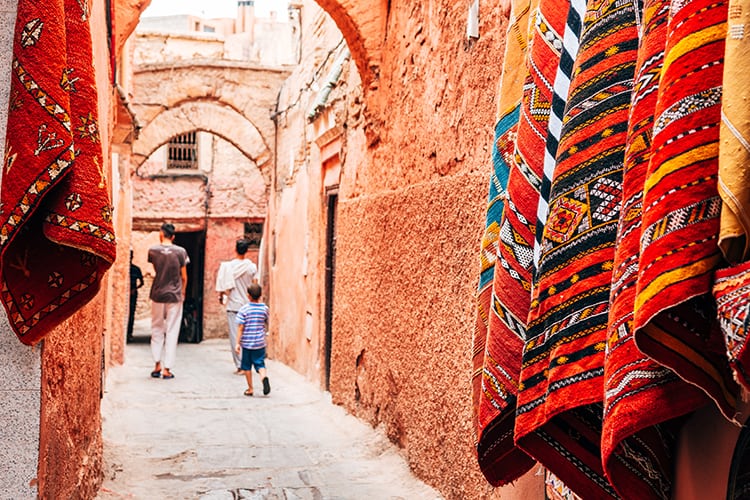 Morocco also has some picturesque beaches with great waves and fresh sea air. It can get really hot, but the beaches help with that. Plus, you're on your babymoon so lazing in the midday heat is exactly why you're here. Evenings cool down and offer the chance to be social with locals.
Note: Morocco can be great to visit, but take precautions with food and water. Drink bottled water without ice cubes and only eat properly cooked food. It's also a good idea to organise private transport.
---
Final Babymoon Ideas & Tips
Hopefully, this list answers your questions of where to go for your babymoon. Remember to check with your doctor before planning a trip, as they may have concerns or advice.
Also make sure you're choosing a spot that fits in with your abilities, travel times and interests. And it's a good idea to look at the best travel insurance, so that you can travel with peace of mind.