Bellagio is one of the most elegant towns in Italy! Located on Lake Como, this town is known for its cobbled lanes, magnificent villas, and breathtaking views.
Bellagio is stunning, wherever you look. There is also a great deal to do here, for families and travelers of all types. Here is our travel guide for beautiful Bellagio, we hope it helps you to make the most out of your stay.
What to do in Bellagio, Italy
There are many reasons to visit this fascinating town. Here are some of our favorite things to do in Bellagio, Italy.
1. Visit the Gardens at Villa Melzi and Villa Serbelloni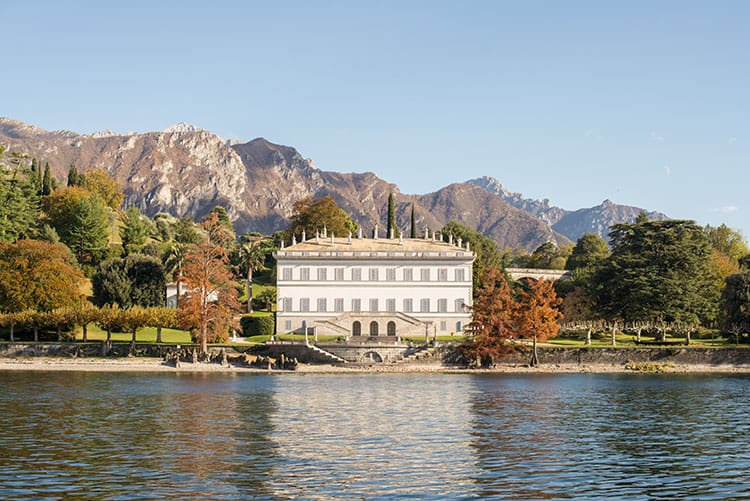 These famous villas have the most incredible gardens. Take some time to explore the multiple acres of magnificent parks and gardens surrounding the properties. You'll be amazed at the many exotic trees and plants, the lakes, and the paths around the unspoiled grounds.
This offers a peaceful escape from the buzz of the town.
2. Explore the Town Center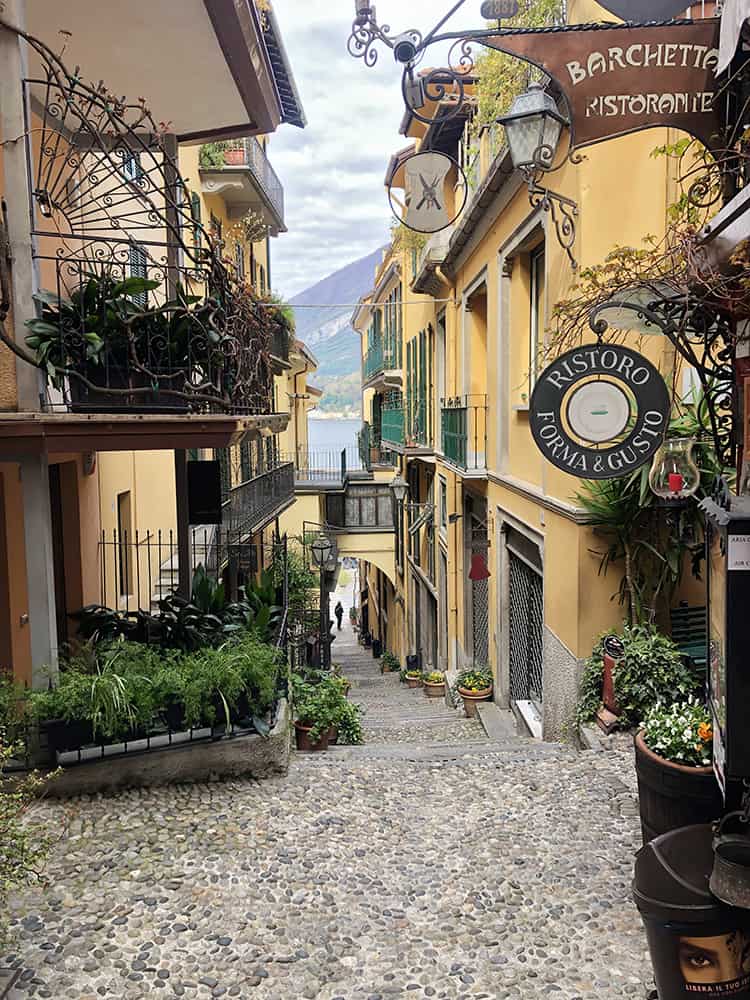 One of the best ways to experience Bellagio is simply by wandering around the romantic lanes and streets in the town. Walking around the town center is where you will truly feel the magic of Bellagio.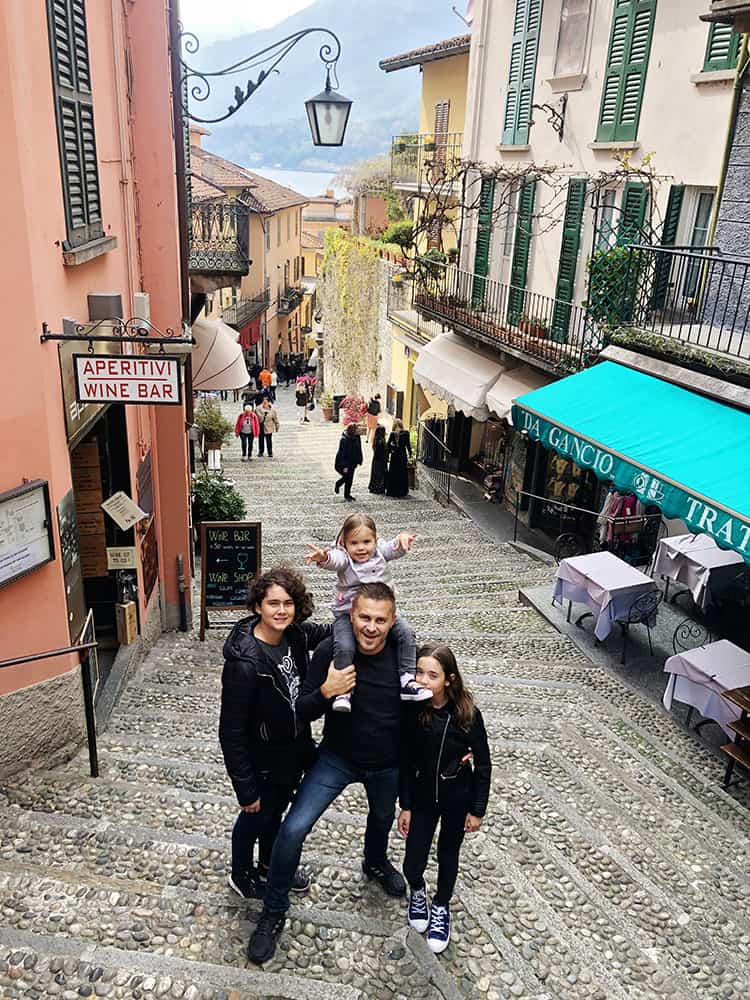 There are many amazing restaurants, cafes, wine bars and shops around here. Lake Como is a pretty luxurious destination, so why not spoil yourself with some shopping? Be aware of all the stairs, though, and bring comfortable walking shoes!
A great way to explore this town if you are here on a day trip is via a walking tour. You can book a fabulous walking tour with lunch included on Viator here.
3. Marvel at the Basilica of San Giacomo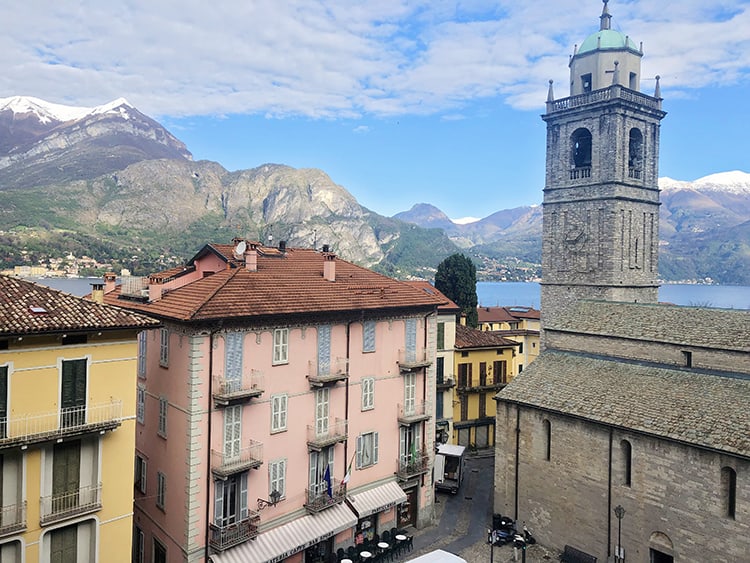 When in Bellagio, Lake Como, the magnificent Basilica of San Giacomo is a sight that is hard to miss. The church's bell tower rises above the town and is impressive from all angles.
This church was built between the 11th and 12th centuries, and it is well worth exploring. The interior is awe-inspiring and full of detail.
4. Explore Lake Como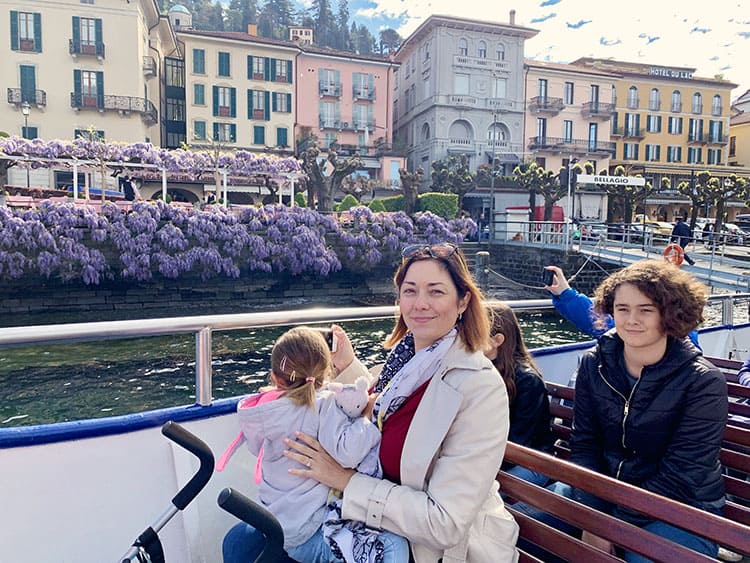 While Bellagio is an amazing destination in itself, it is also the perfect base to explore Lake Como! You can find the top towns to visit in Lake Como in our post here.
Our favorite towns by far were both Bellagio and Varenna.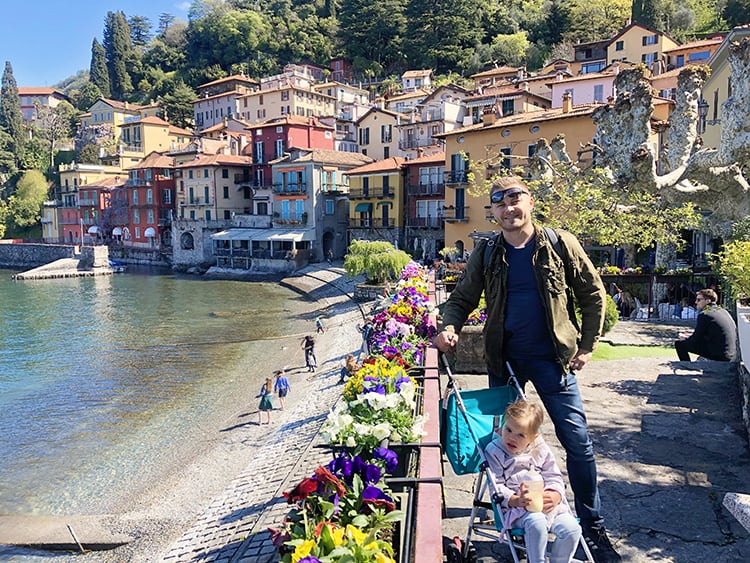 And of course, an afternoon trip over to Villa del Balbianello where a portion of Star Wars was shot is a great idea too.
Whilst you can easily explore the lake via the local ferries, you can also experience the lake via a wide range of boating experiences (find a list of the best Lake Como boat tours here).
Explore the lake in style by booking a Venetian-style private speedboat to zoom around the lake as you please. This experience is such fun, and it will really be a highlight of your trip.
If the speedboat is a bit too pricey for you, how about hiring your own boat for 2 hours to explore.
Book a Viator kayak tour from Bellagio here for added adventure.
5. Enjoy the Beaches
There are a number of lake beaches and beach clubs around Bellagio. These beaches are generally pebbly or grassy, but they offer some great opportunities for tanning, swimming and enjoying waterside fun!
Lido di Argegno is well equipped with sunbeds, umbrellas, a pool, and a bar. Lido di Bellagio is another popular beach club in the town.
Or if like us, you are visiting during the colder months, we can highly recommend just grabbing a gelato and enjoying the water views from Piazza Mazzini (where you will catch your ferry).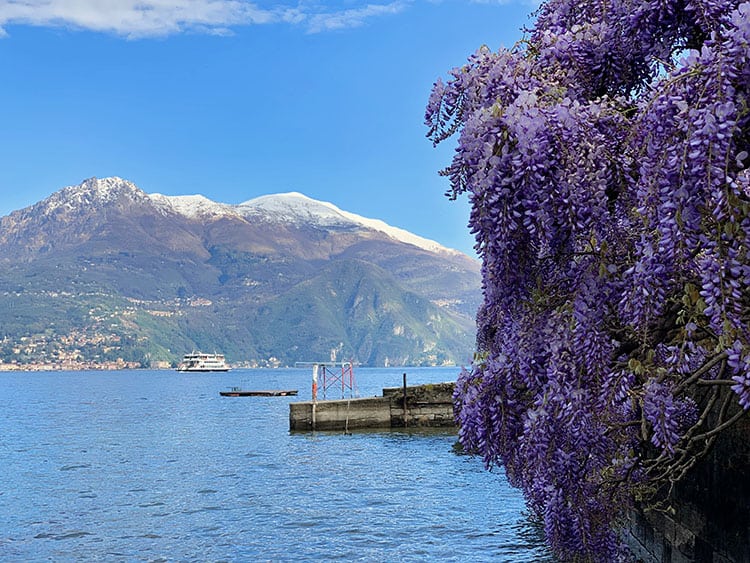 We enjoyed the atmosphere and our daughters loved watching the swans and ducks there as well. A great place to relax in the late afternoon.
Where to Eat in Bellagio
No holiday in Northern Italy is complete without indulging in the amazing food! Here are some of our favorite places to eat in Bellagio, Lake Como.
1. La Grotta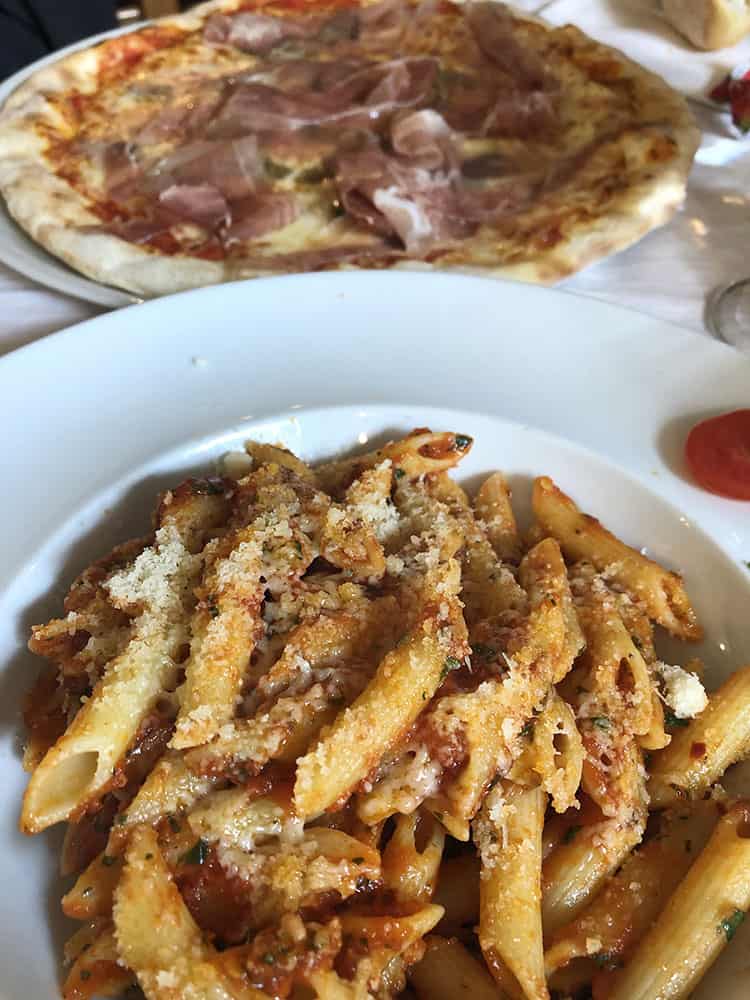 This pizzeria is tucked away on a lovely cobbled street in the town. La Grotta is one of the best places to enjoy pizza, fresh fish from the lake, and famous lasagna!
The setting here is relaxed and romantic, the wine is amazing, and the food is authentic. We had a few of our meals here, it was recommended by the locals and boy did we enjoy the food!
2. Restaurant de l'Hotel Florence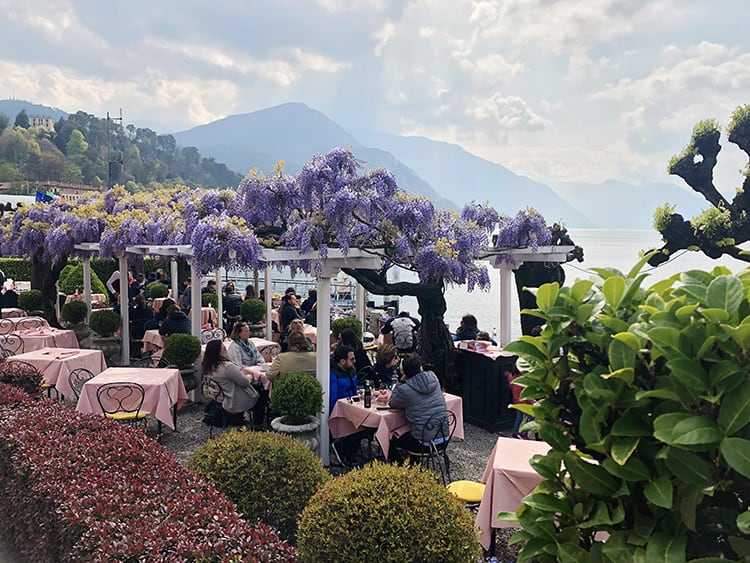 Eat here for unbeatable views over Lake Como! Take the time to enjoy a slow lunch at Restaurant de I'Hotel Florence while watching the boats go by.
The menu is traditional to the area, with a modern twist. The gnocchi, risotto, and seafood are particularly good options! There are also some great vegetarian and vegan options too.
3. Trattoria Baita Belvedere
Visit Trattoria Baita Belvedere for an unforgettable meal! The restaurant sits way up above the town, offering the most incredible views out over the lake, Bellagio, and the surrounds of its location.
If the panoramic views aren't enough, the food here is definitely worth the trip up! Try the pasta and polenta dishes. Watch the sunset with a glass of local wine for a fantastic Como experience.
Where to Stay in Bellagio, Italy
Here are some of the best accommodation options in the town of Bellagio, Italy to suit all kinds of travelers!
Tip: Check out our list of the best Lake Como luxury hotels.
1. Hotel Bellagio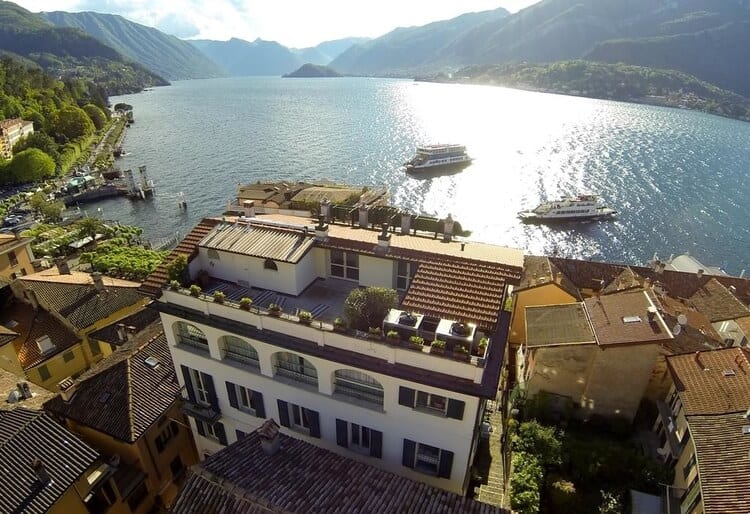 Experience Bellagio in style by staying at this lovely hotel! The rooms have unbeatable views over Lake Como, while the service and amenities are top-notch. Clean, comfortable, and well located, Hotel Bellagio is a smart choice for all travelers.
Click here to book at the Bellagio Hotel.
2. Hotel Du Lac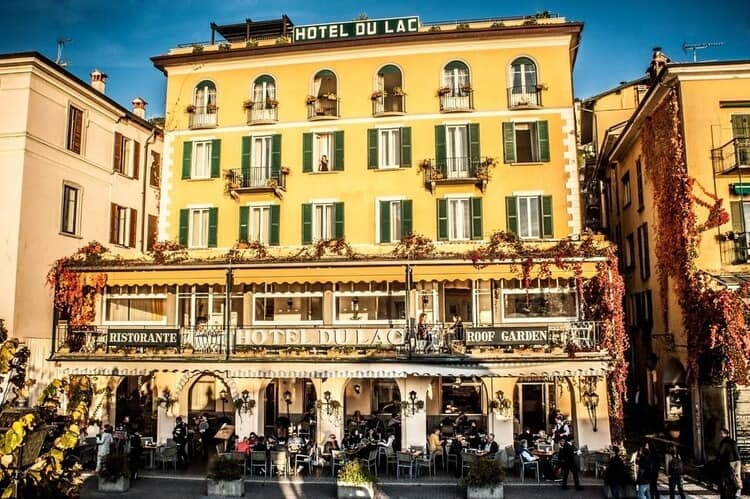 This hotel offers the ultimate Bellagio experience! Set in a luxurious and grand building right on the water's edge, you will be perfectly based for your stay here. The views from the hotel are stunning, and the rooms are clean and modern.
Book your room at Hotel Du Lac here.
3. Hotel Metropole Bellagio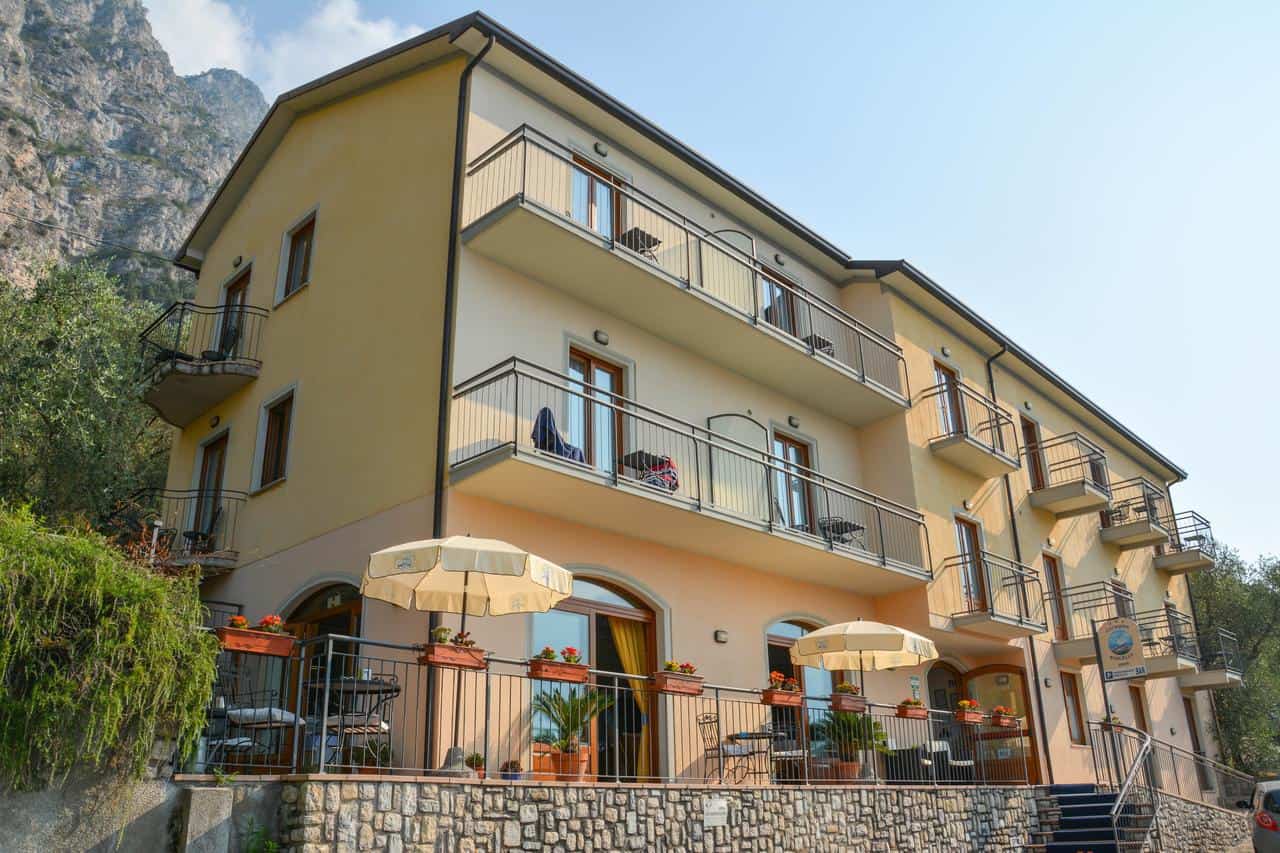 You couldn't be better located by staying at this hotel on the water. The rooms are recently renovated and offer you all of the comforts anyone would desire. The restaurant is located right against the lake – it is definitely worth a visit! Stay here for luxury in an unforgettable setting.
Book your stay at Hotel Metropole here.
Book an Airbnb (Great for Families)
Bellagio has some great apartments available on Airbnb – perfect for families!
We loved staying in our own 2-bedroom apartment as it was well located, affordable, and gave us all the comforts one needs for a family or small group. Even though we had to climb loads of stairs to get to our apartment, the views from our balconies were sensational!!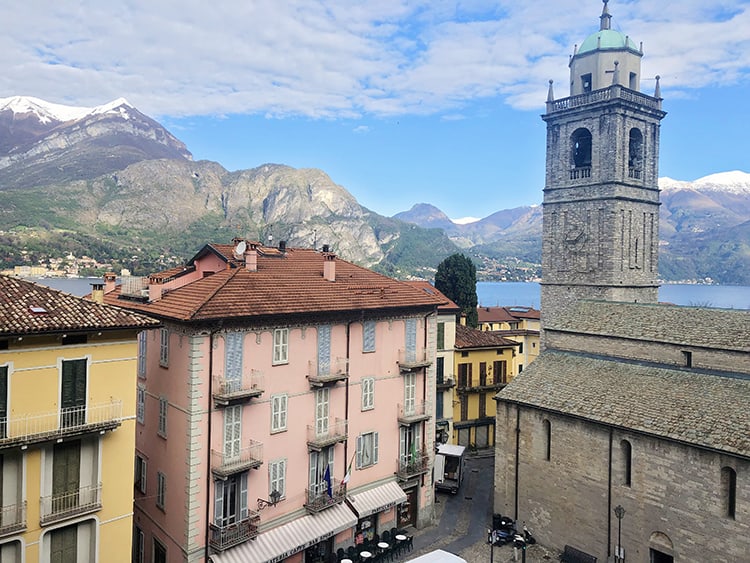 This is the Airbnb that we stayed in with our 3 kids (our youngest was in a travel cot).
As a tip, if this is the first Airbnb you will be booking, you can get a small discount by signing up through our invite link below. It will give both you and me a small $ off – win-win!
Use our link to sign up to Airbnb and get a small discount (usually around $25) on your first booking
How to Get to Bellagio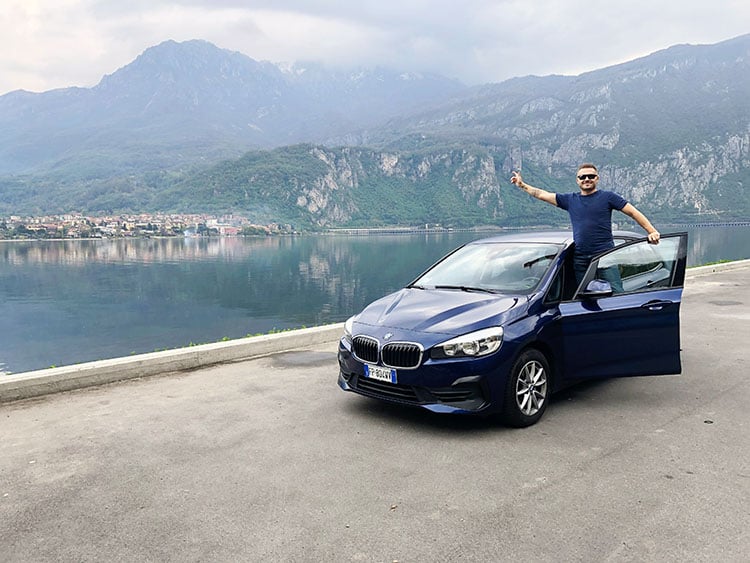 Transport in Italy is efficient and easy to use! Here are three of the best ways to get you to Bellagio.
Train
Bellagio does not have its own train station, but train travel is an easy way to reach Lake Como. In fact, it is one of the best towns near Milan and many don't realize how easy it is to reach. You can catch a train from Milan to Varenna. From Varenna, you can reach Bellagio by a quick ferry ride.
Ferry
There is an efficient and frequent ferry that operates across Lake Como. You can take it to Bellagio from anywhere along the lake, including Como, Lecco, Lenno, Varenna, or any other destination.
Car
Rent a car in Milan (or you could rent a car in Como) and drive there. The drive from Milan is a great way to see more of the country and it is a beautiful drive (although slightly scary with blind bends and narrow roads).
There is also a ferry on Lake Como that can take cars, so no need to worry about moving between the different towns. Find cheap car rentals for Italy here.
And lastly, if you prefer to sit back and simply soak up the views, you can also book a private transfer from Malpensa Airport (MXP) to Bellagio (or vice versa) here.
Tour:
Visiting Lake Como from Milan is easy with one of the many Milan to Lake Como tours available.
Depending on the type of tour you choose, they can last between four and seven hours, giving you plenty of time to explore the stunning surroundings and take in all that Lake Como has to offer.
Many tours offer a combination of coach travel and boat trips.
Your turn to visit Bellagio, Italy
Ultimately, a trip to Bellagio is unforgettable! This city is one of Italy's gems, and it will have you planning your next visit the moment you leave.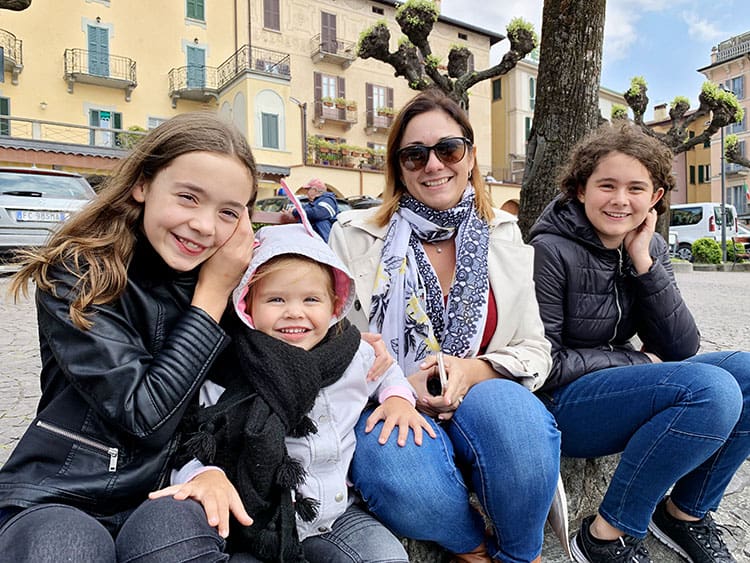 Bellagio is a magnificent destination with so much on offer. You will love the overall scenery and appeal of Lake Como!
There are activities here to suit all kinds of visitors, and for traveling as a family, it was a brilliant destination.
To get you started with your planning, here is a great guide about the best time to visit Lake Como. You can also add in a few day trips to your itinerary, find the best day trips from Como here.
We hope this guide helps you to experience this unique town.