The United States ranks top among the most scenic sightseeing countries not only in North America but also internationally.
While the world's leading superpower features countless tourist attractions, it's home to some particularly irresistible sights and sounds that clearly tower higher than the rest in terms of beauty and visitor numbers.
The proof is seen in the numbers as certain USA destinations always outrank the rest in regards to engagement on social media platforms, such as Instagram!
Despite the presence of many extremely gorgeous marvels in the U.S.A. many trippers don't seem to know the most thrilling locales in this outstandingly cute, fun-filled nation.
As such, this article highlights a few of the most toured locations in this naturally attractive holidaying destination.
Continue reading to discover some top 5 beautiful places to visit in the United States.
Top 5 Most Beautiful Places to Visit in the United States
–
1. Grand Canyon, Arizona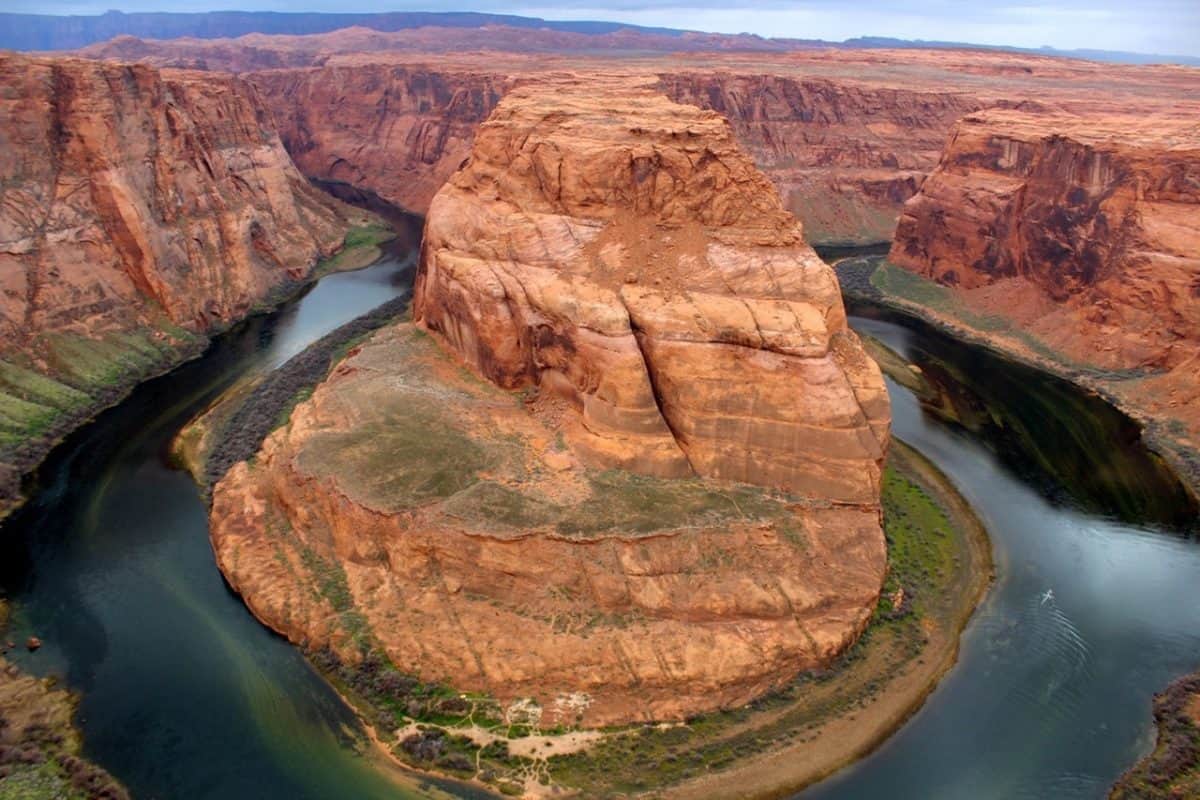 Definitely not a hidden gem in Phoenix, however still one worth visiting despite the fact that you will find loads of other tourists there.
Even the most skeptical traveler will get awestruck at the sheer sight of Arizona's Grand Canyon – doubtless one of the most beautiful places to visit in the USA!
This variously endowed tourist magnet features expansive gorges, an endless array of awe-inspiring ridges and rock formations, as well as a limitless variety of rare vantage points. Here is a great list of the best Grand Canyon photo spots from the South Rim.
Whether you're a fan of hiking tours or a lover of exotic trails, the Grand Canyon remains the ultimate answer to all your holidaying cravings.
In fact, anyone's tour of the United States can never be complete without a glimpse of this irresistible destination. It is such a wonderful spot with plenty of Grand Canyon hiking trails to enjoy.
Traveling with your kids? Here is a 1-day itinerary for you on how to visit the Grand Canyon with kids.
2. Mount Rushmore National Memorial, South Dakota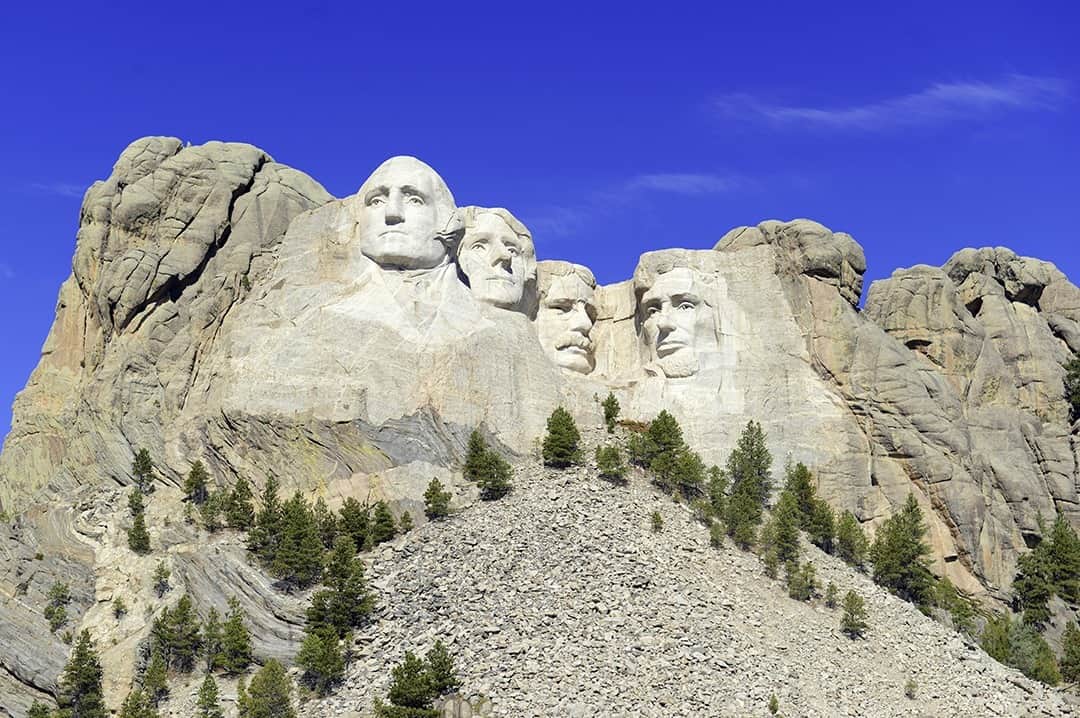 Mount Rushmore is found in the Black Hills region of South Dakota; an estimated 23 miles southwest Keystone's Rapid City.
With Rapid City as its nearest metropolis, the globally acclaimed tourist center attracts millions of both indigenous and foreign holidaymakers.
Due to the area's awesome features and amenities that include great accommodations and dining facilities, the Memorial is ranked among the most beautiful sightseeing spots worldwide.
Additionally, the region has an extensively visited park and also offers drives that will help you sample America's most spectacular views and legendary monuments of various US presidents such as Thomas Jefferson.
3. Yellowstone National Park, Wyoming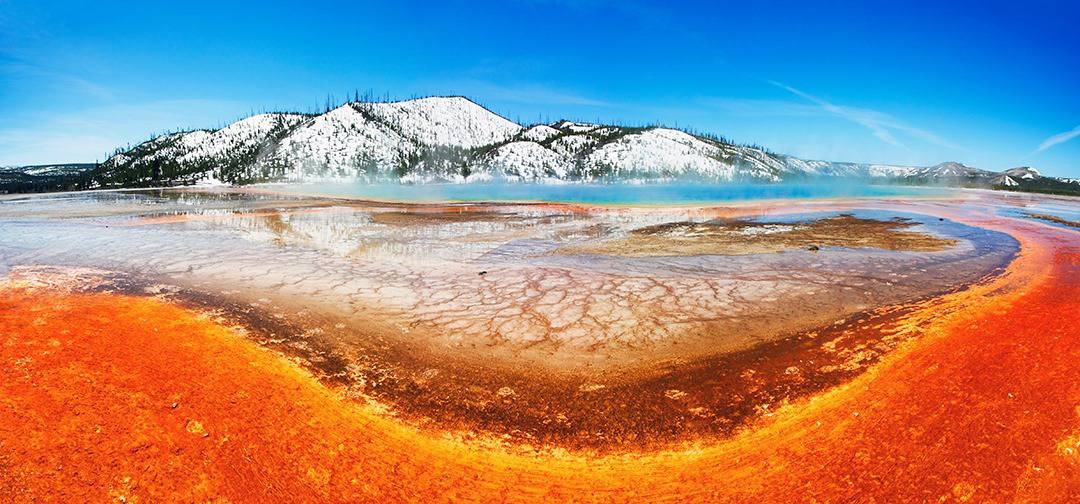 Wyoming's Yellowstone National Park is one of the world's most toured places.
Increasingly millions of local and overseas trippers pour into this internationally famed marvel to see volcanic eruptions rising up in hot springs and geysers.
Others visit Yellow National Park to enjoy unrivaled mountain views and also watch various wildlife species roaming their natural habitats.
As sojourners engage the park's friendly guides and welcoming attendees, they're regaled with sundry details about the historical events leading to the establishment of this commendable conservation of rare world-famous treasures.
To make your trip really easy, simply grab your Yellowstone National Park itinerary here.
4. Glacier National Park, Montana
Located in Montana's Rocky Mountain area, Glacier National Park is a globally famous wilderness patch that's characterized by glacier-carved peaks that spread into the Canadian border.
The wonderful destination makes for a vastly endowed spot for backpacking, camping, and cycling.
Again, wildlife lovers will be treated to a spectacular variety of rare beasts that include grizzly bears to agile mountain goats.
What's even more interesting about this beautiful location is the fact that it's home to the world's rarest species.
This notable attribute explains why the international tourist behemoth received well over 4,000 visitors barely a year after the park's establishment.
Many people enjoy exploring Montana via a road trip. In fact, it is one of the best road trip destinations in the USA.
5. Acadia National Park, Maine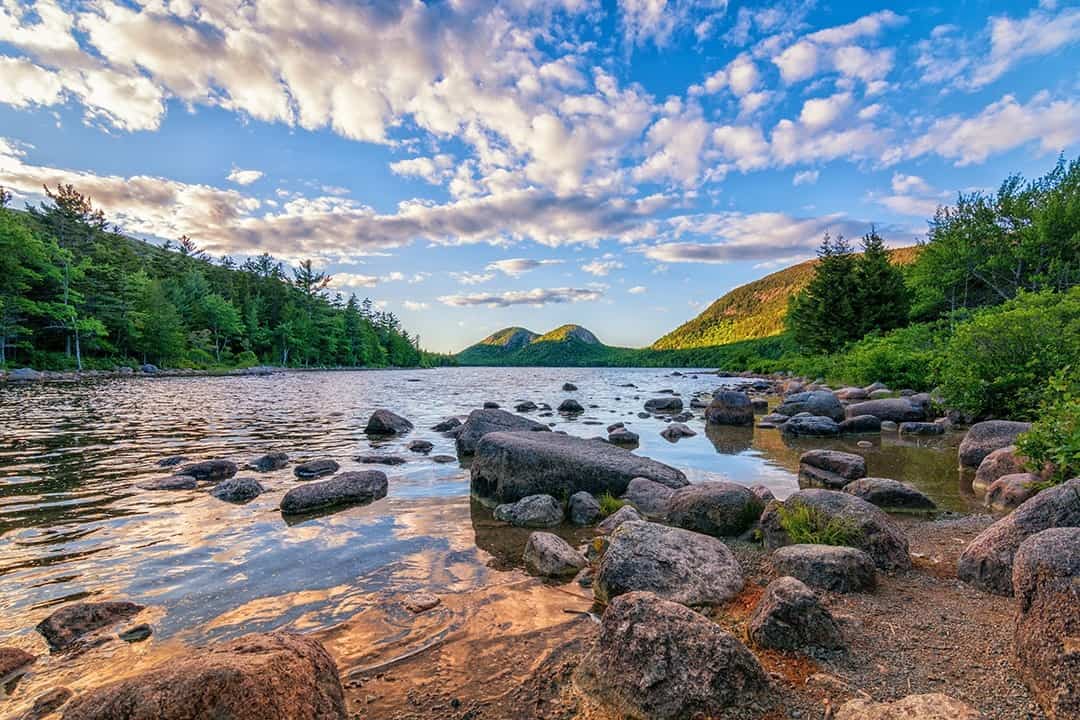 Found on Mount Desert Island in Maine, this glacier-scoured landscape remains one of the world's widely visited locales.
The popular park entails sprawling woodlands and vast strips of rocky beaches that cannot be found anywhere else out there.
With Bar Harbor, as one of the locality's most vibrant bayside urban centers, the top-ranking destination is well known for its wonderful accommodation and dining facilities.
The park is primarily liked due to the countless recreational facilities and activities it promises all its fun-loving visitors.
Of course, there are many other places in the US that are truly spectacular, such as Denali National Park, Angel's Landing, Honopu Beach, and Death Valley.
Narrowing down the list of beautiful places is nearly an impossible task, but we highly recommend that you include these destinations on your US bucket list!
Over to You:
Have you been to any of these top-photographed destinations?  Do you have any others to add to our list?